The iPhone 13 line isn't waterproof, but all four iPhones are splash and water resistant.
By

Leanne Hays
Updated 01/03/2023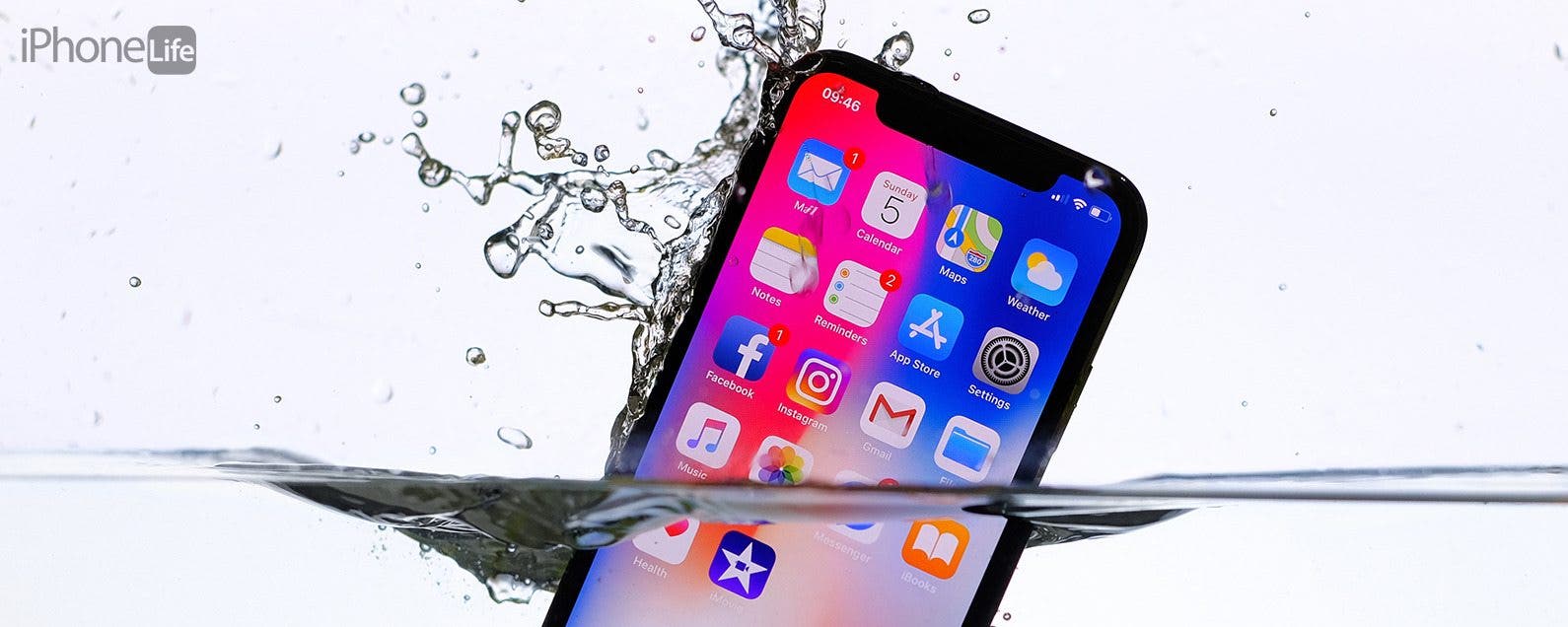 Apple released the iPhone 13 in the Fall of 2021; the lineup includes the iPhone 13, iPhone 13 mini, iPhone 13 Pro, and iPhone 13 Pro Max. One feature a lot of folks wonder about is water resistance: is the iPhone 13 waterproof? Many are under the impression that the iPhone 13 is waterproof, but in reality, it's only splash and water-resistant. Let's look at the specifics.
Is the iPhone 13 Waterproof?
Let's go over how dust and water-resistant the iPhone 13, iPhone 13 mini, iPhone 13 Pro, and iPhone 13 Max really are, and which waterproof cases you can use to make your iPhone 13 waterproof. For more great iPhone tutorials, check out our free Tip of the Day. 
The iPhone 13 line isn't waterproof, but they have been tested in a lab and earned an IP68 rating under International Electrotechnical Commission (IEC) standards. This means that your iPhone 13, iPhone 13 mini, iPhone 13 Pro, and iPhone 13 Pro Max can be submerged at a maximum depth of 6 meters (19.68 feet) for up to 30 minutes without sustaining damage.
The iPhone 13 family is also resistant to dust and splashes of water, as well as other non-corrosive liquids like coffee, juice, soda, tea, and beer. If you do splash water or other liquids on your iPhone, you can clean your iPhone following our instructions. We can also guide you through how to fix the Liquid Has Been Detected in Lightning Connector notification, and even how to get water out of iPhone speakers. 
Apple warns that this resistance can decrease as your iPhone ages due to wear and tear, and that liquid damage is not covered under your AppleCare warranty. 
Related: The iPhone 13 Arrives with Cinematic Mode, Longer Battery Life, Same Price
How to Make Your iPhone 13 Waterproof
If you want to take pictures underwater with your iPhone 13, or you just feel more secure having your iPhone waterproof, the answer is a waterproof case. There are lots of great options on the market, but here are two of my favorites.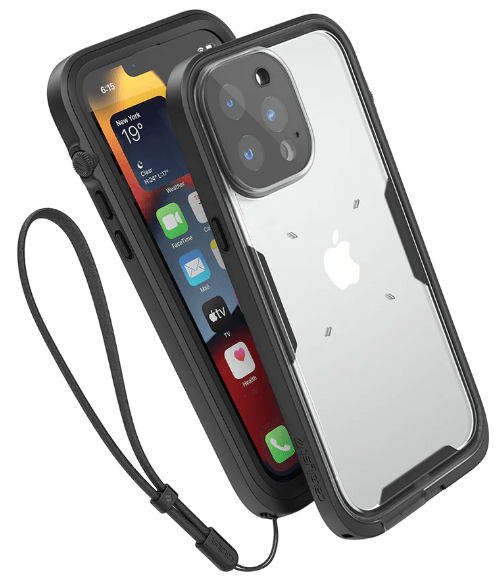 This rugged, washable case comes in Marine Blue or Stealth Black and will waterproof your iPhone 13 from submersion in up to 33 feet of water. The Total Protection is also drop proof up to 6.6 feet and is compatible with Catalyst screen protectors.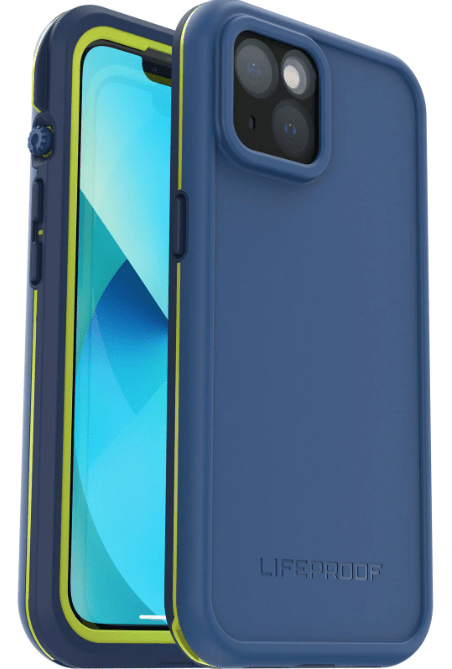 Lifeproof's waterproof iPhone case doesn't offer as much protection as Catalyst's; only 6.6 feet for up to an hour. The FRE also offers drop protection up to 6.6 feet and comes in black, purple, and blue. Lifeproof also sells a waterproof MagSafe case for ten dollars more. 
Top image credit: Karlis Dambrans / Shutterstock.com