By

Olena Kagui
Updated 04/16/2023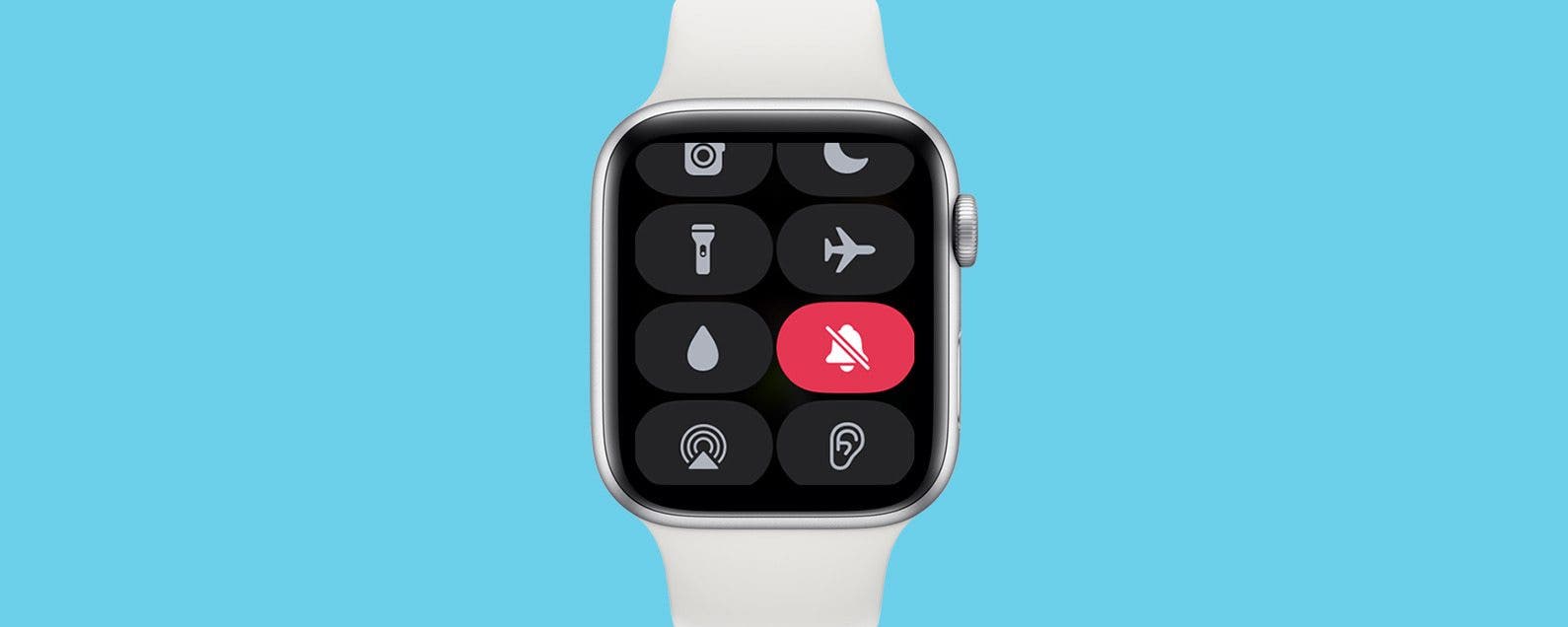 When your sound is off, Apple Watch vibrations or haptics can make sure you stay on top of texts and calls without disturbing anyone in your vicinity. If you experience your Apple Watch not getting notifications via vibration, we can help!
Jump to:
Why Am I Not Getting Notifications on My Apple Watch?
Please keep in mind that you will only receive notifications on your Apple Watch if you are not using your iPhone. If your iPhone is unlocked and awake while a call or text comes in, the notification will only come up on your phone. You can still transfer a call to your Apple Watch or reply to the text on your Apple Watch if you prefer! If you can see your latest texts when you open the Messages app or swipe down to see the Notification Center, but your Apple Watch isn't vibrating at the time of receipt:
Make sure that your Apple Watch is not on Silent, Airplane, or Focus Mode. When these modes are on, your watch won't vibrate unless you customize them to allow the Messages and Phone app to be exempt.


Make sure that your Apple Watch is connected to your iPhone. Just pull up your Control Center by swiping up and checking the phone icon. If it is green, your phone is connected.



Make sure that Bluetooth and Wi-Fi are enabled on both your iPhone and Apple Watch.


Next, you'll have to check your Notification Settings. To do this, open the Watch app on your iPhone.



Tap Notifications.


Scroll down and tap Messages.



Make sure that Mirror my iPhone is selected.


If you select Custom instead, your Apple Watch can Message notifications differently. That way, if your iPhone is silenced, you can still have haptic (or sound) notifications on your Apple Watch.



If you go back to Notifications, you can check these same settings for calls by selecting Phone.


If your watch still doesn't vibrate when you receive texts, make sure your Apple Watch and iPhone are running on the latest software. iOS and watchOS updates can help fix known bugs like this. Since your watch and phone are linked, both need to be running the same level of software for best results.



Next, we can check the Cover to Mute settings in the Watch app on your iPhone. Tap Sounds and Haptics.


At the bottom, toggle off Cover to Mute. It is possible that your Apple Watch thinks it's covered and is automatically muting text and call notifications. Turning this off rules it out.



Finally, you can try unpairing and repairing your Apple Watch. This is the last resort because it is more time-consuming, but it doesn't delete your data and may fix your problems!


If none of this helped, contact Apple Support directly, there could be a more serious problem that only they can fix.


Now you know how to get Apple Watch to vibrate for texts and calls, yay! Next, learn how to troubleshoot your Apple Watch microphone not working.

Discover your iPhone's hidden features
Get a daily tip (with screenshots and clear instructions) so you can master your iPhone in just one minute a day.
How to Fix Apple Watch Messages Not Syncing At All
If you experience your Apple Watch not receiving texts or calls at all, please click on the hyperlinked text to read an article on troubleshooting. This article will help you if you get texts and calls on your Apple Watch but don't feel the notification haptics or vibrations. To learn more about your Apple Watch, like how to use the keyboard to text faster, sign up for our free Tip of the Day newsletter.
How to Put Apple Watch on Vibrate
Your Apple Watch has versatile haptics that can be customized. Read this article to learn how to silence your Apple Watch to turn off sounds and only feel vibrations. You can also set a vibrating alarm clock which is a much gentler way to wake up or get reminded of something private, like taking your medication, without alerting everyone around you.
Now you know what to do when you experience your Apple Watch not ringing (or vibrating) when your phone rings or people text you. We hope your days of asking, "why isn't my vibration working" are over once and for all! Next, read about the 12 ways to save Apple Watch battery life.