By

Olena Kagui
Updated 05/31/2022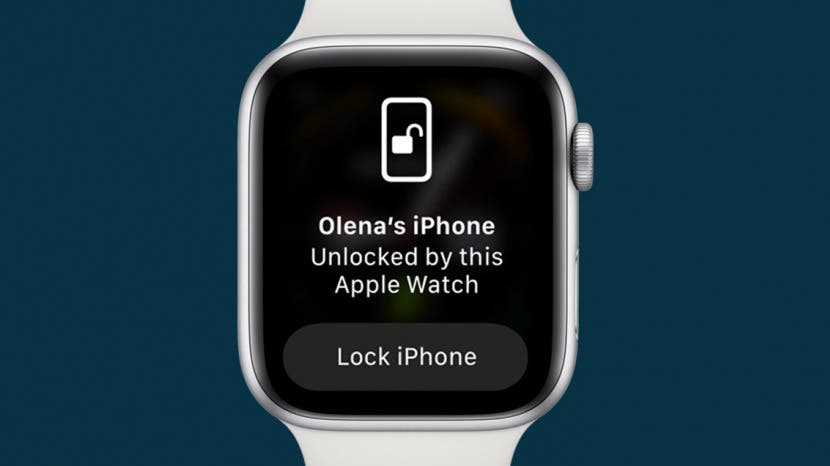 If your Apple Watch won't unlock your iPhone anymore, you are not the only one. Many iPhone 13 users have experienced this issue, which Apple has since addressed and fixed. There are also a few other surefire ways to quickly resolve Apple Watch not syncing with iPhone or other problems that may be causing this. Let's get started!
What's in This Article:
Mask Unlock Requirements
If you are new to this feature, let me tell you a little bit about it. Since the iOS 14.5 software update, Apple Watch users have been able to unlock their iPhone with their watch even while wearing a face mask. What you need:
iPhone X or later model with Face ID
Apple Watch Series 3 or later
iOS 14.5 or later on your ‌‌iPhone‌‌ 
watchOS 7.4 or later on your Apple Watch
Even though this feature is compatible with iOS 14.5 and watchOS 7.4, it is always best to keep your devices up to date. If newer software is available, update it now so that you can use this and other features seamlessly. 

Discover your iPhone's hidden features
Get a daily tip (with screenshots and clear instructions) so you can master your iPhone in just one minute a day.
Related: How to Unlock Your Mac with Your Apple Watch
Can't Unlock My iPhone 13 with Apple Watch Error Fixed
Many iPhone 13 users weren't able to use the iPhone unlock feature with their Apple Watch after upgrading from an older phone. This was an iOS 15 software error that Apple addressed. The solution is to update to iOS 15.0.1. or later. You can learn how to check which software you are running here. Also, be sure to check out our article on how to get the apple watch out of power reserve mode. 
Unlock with Apple Watch Not Working Troubleshooting Steps 
If updating to iOS 15.0.1. or later doesn't work, follow these steps. 
1. Make Sure Your Face Covered
You can only unlock your iPhone with your Apple Watch if your face is covered. This means that you have to be wearing a face mask or have something partially covering your face. If your face isn't covered, your iPhone should unlock using Face ID.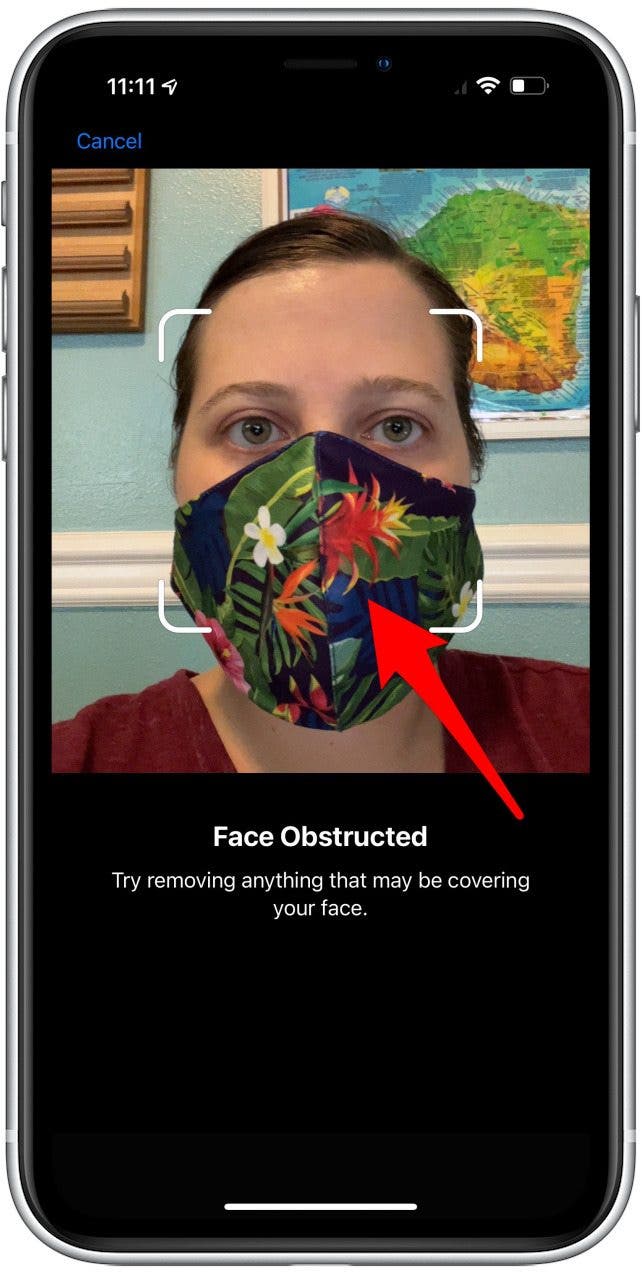 2. Make Sure Unlock with Apple Watch Is Enabled in Your iPhone Settings
It is possible that your settings changed during a software update or device upgrade. Make sure that Unlock with Apple Watch is toggled on. You can go through the same steps you did when enabling your iPhone to unlock with your Apple Watch.
3. Check That Wrist Detection Is Enabled on Your Apple Watch
In order for the iPhone unlock feature to work, your Apple Watch must have Wrist Detection enabled.  
Open the Watch app on your iPhone.


 
Tap Passcode. You may be prompted to enter your passcode.


 

Make sure Wrist Detection is toggled on.


4. Check That Your Apple Watch Is Connecting to Your iPhone 
It is possible that you are experiencing Apple Watch not connecting to phone issues without even realizing it.
On your Apple Watch, swipe up from your watch face to open the Control Center.


 
Check if you see a green phone icon at the top. This indicates that your iPhone is connected.


If you see a red phone icon, then your phone isn't connecting. Wondering why is your Apple Watch is not connecting to your phone? It could be that your iPhone is out of range, or one of your devices has Airplane Mode on or Wi-Fi and Bluetooth off. You should also ensure that your iPhone is connected to the Wi-Fi or a cellular network, then check again. If the phone icon is still red or the feature isn't working, proceed to the next step.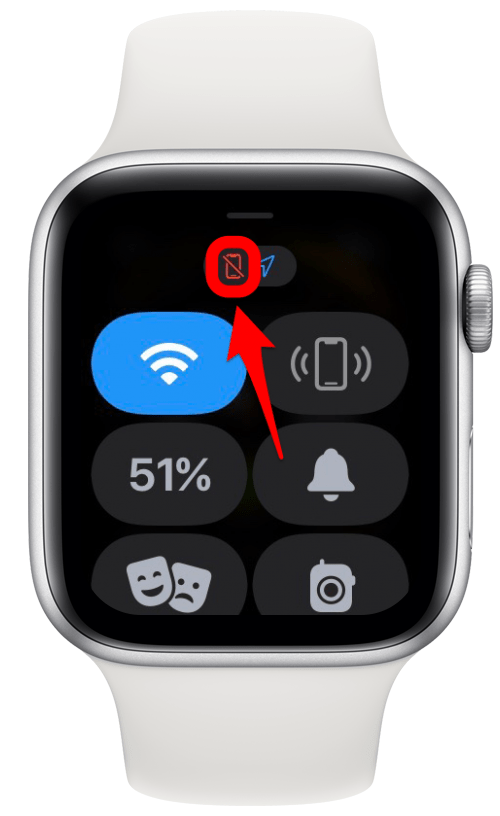 5. Restart Your Apple Watch & iPhone
Restarting your devices can help reboot their systems and fix glitches. To restart an Apple Watch, you have to turn it off and back on again. To learn how to restart your iPhone, read this. 

6. Reset Face ID on Your iPhone
If it still isn't working, the issue could be with Face ID rather than the unlock feature. Consider resetting your Face ID or creating an alternate Face ID. You do not need to wear a face mask for the alternate appearance; in fact, you cannot create one with your face obscured. But if you alternate between different haircuts or only occasionally wear glasses, it could be an issue. Follow these steps to troubleshoot Face ID issues.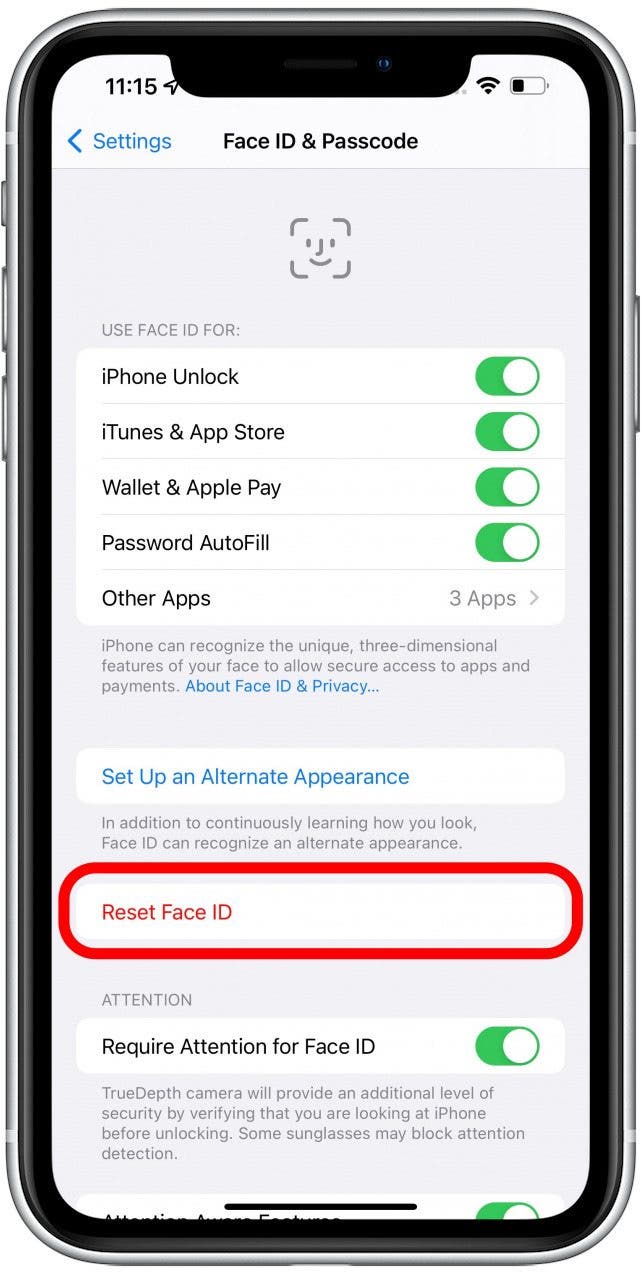 Pro tip: You should also make sure that you didn't accidentally disable Face ID temporarily.
7. Re-pair Your Apple Watch with Your iPhone
This is the last resort because it is the most time-consuming step. I recommend trying everything else before unpairing your devices. However, if nothing else works, this might do the trick! You can find the steps to unpair and re-pair your Apple Watch and iPhone here. This step can help fix other Apple Watch not syncing with iPhone issues as well!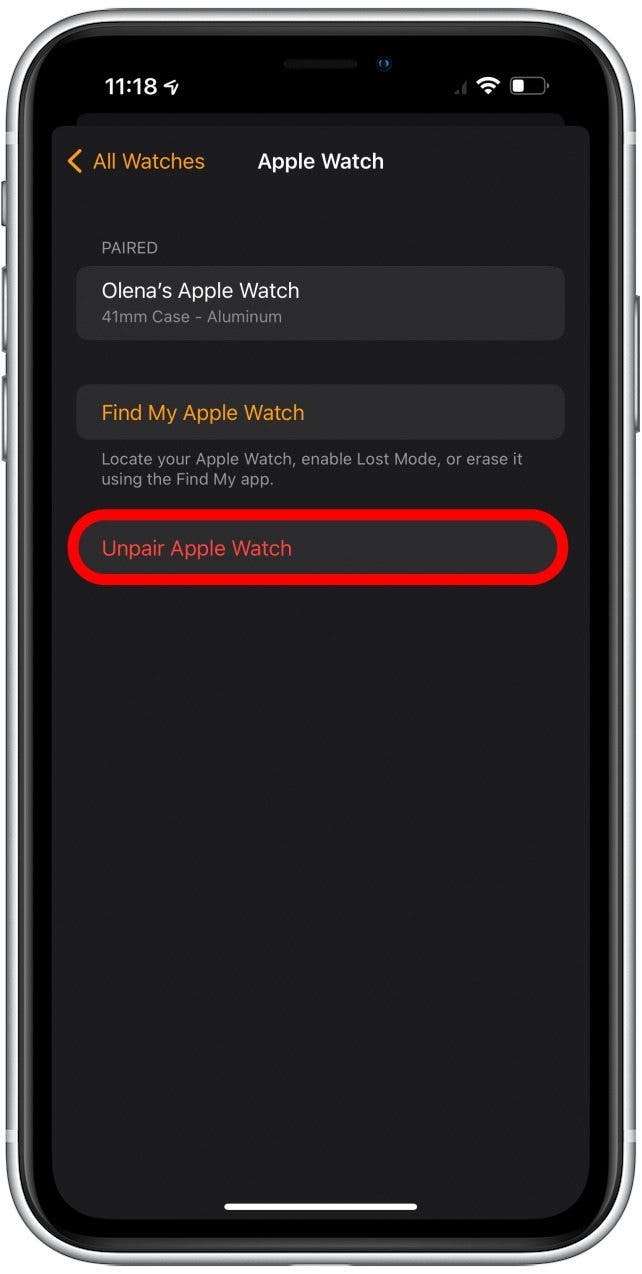 Pro Tip: If you are running iOS 15.4 or a newer software on your iPhone, there may be one more thing to try! Check out this article on how to restore Apple Watch Firmware from your iPhone to troubleshoot.
8. Contact Apple Support
If all else fails, you may have to contact Apple Support. The previous steps should have fixed any iPhone unlock issues. However, there could be a different problem, and only Apple Support will be able to help if that is the case.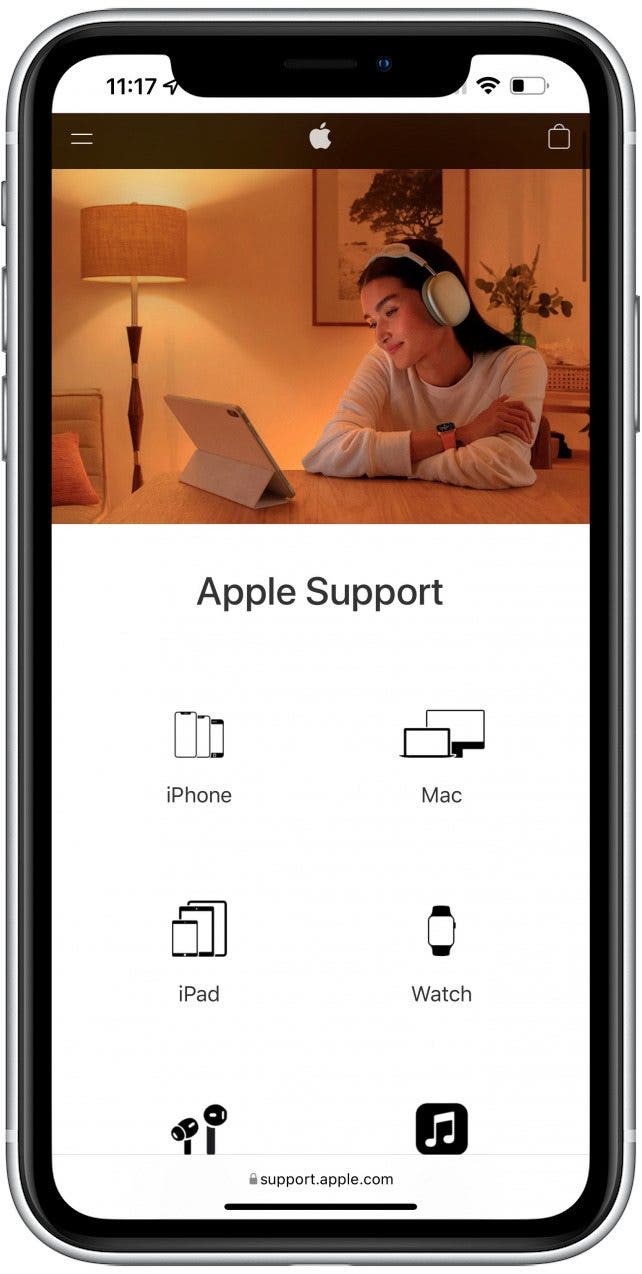 You should now be able to use your Apple Watch to unlock your iPhone. These Apple Watch troubleshooting steps are guaranteed to fix any known bugs and glitches. Next, learn
how to unlock your Apple Watch with your iPhone
!