Bedazzle your Apple Watch face with custom app shortcuts and see the most relevant information at a glance.
By

Olena Kagui
Updated 03/02/2023
What to Know
While you cannot download third-party Apple Watch faces, you can download some cool third-party complications.
Add complications to your favorite watch face to get more functionality out of your Apple Watch.
Get critical information at a glance, like weather alerts, sports updates, meeting reminders, etc.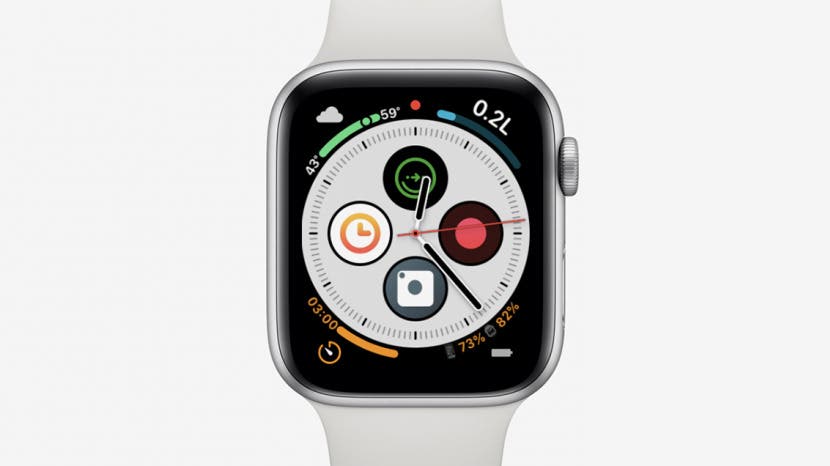 Apple Watch complications are pieces of information from apps that appear on your watch face. Although you can't get third-party Apple Watch faces, you can download third-party complications. Discover Apple Watch motivational quotes, navigation apps, and other exciting complications!
Related to: 12 Ways to Save Apple Watch Battery Life
Jump To:
What Are Apple Watch Complications?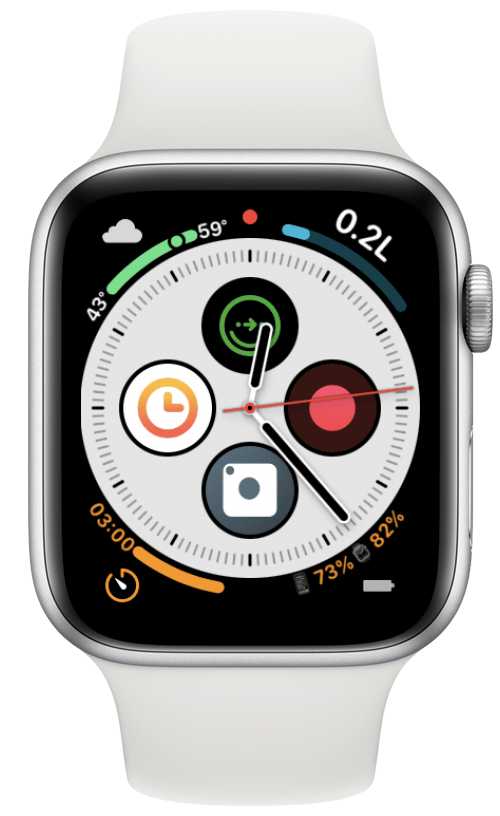 What are complications on Apple Watch? Complications can be shortcuts to apps or snippets of information that can be viewed directly on your watch face. They're set into predesigned little nodes on the watch face, making them easy to see without having to navigate your Apple Watch's menus, apps, or icons.
If you are wondering which Apple Watch face has most complications, that would be the Infograph face, which allows up to eight. Most allow between three and five, while others don't allow any. Almost all of the examples in this article show the Infograph Modular Apple Watch face with six complications. You can learn how to add complications to your Apple Watch face here.
To learn more about cool things you can do with your Apple Watch, check out our free Tip of the Day newsletter! Now, let's take a look at some of the best Apple Watch complications. Please note that these are all Apple Watch third-party complications, so you will need to download these from the App Store to use them on your watch face.
Health & Lifestyle
Sleeping enough is not the only important factor in being healthy. Waking up at a specific time during your sleep cycle can make a huge difference. Sleep++ can help you make the most of your slumber by tracking and analyzing your bedtime patterns. The complication is a shortcut to the app and lets you track your sleep manually. The larger size complication will show you how long you slept the previous night at a glance. Read more about Apple Watch sleep tracking here!
Map My Walk by Under Armour (Free)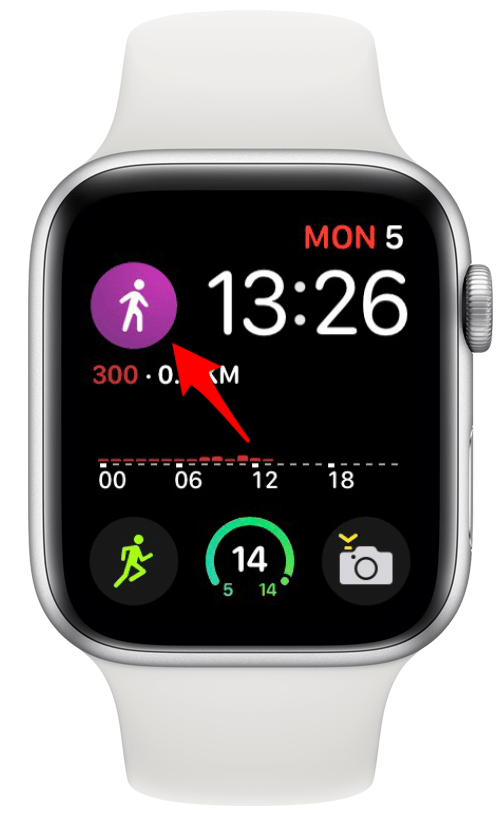 If you like to hike and want to track your walk, Map My Walk is the perfect app for you! It does exactly as the name suggests; it will track your walk and show you a map of where you've been with statistics such as speed, elevation, distance, and more. The Apple Watch complication is only available in a small size and acts as a shortcut. Despite the name, it can track and map out hundreds of activities other than just walking. If your Apple Watch doesn't seem to be tracking your activity anymore, be sure to check out our troubleshooting guide.
Drinking enough water is crucial to staying healthy. The Waterllama water tracker is a cute app that reminds you to do just that. It offers different sizes of complications that help you track how much water you've consumed throughout the day. It also lets you quickly add every glass you drink to keep you hydrated.
Keeping track of what you eat can be tough when life gets busy. Lifesum can help you track what you've eaten by displaying your macronutrient counts (fat, carbs, and protein) right on your Apple Watch screen after you log what you're eating and drinking on your phone. The complication will give you a quick overview of these macros. Lifesum also helps remind you to eat a meal when it's time, as well as weigh yourself regularly.
There are so many apps that keep track of various streaks. With Streaks, however, you don't need a specific app to keep track of your goals. This opens up a world of possibilities. Streaks allows you to track up to twelve tasks you want to complete each day. These can be simple habit-forming tasks or more complicated, like quitting smoking. The complication is incredibly simple; however, it can help motivate you to live your best life.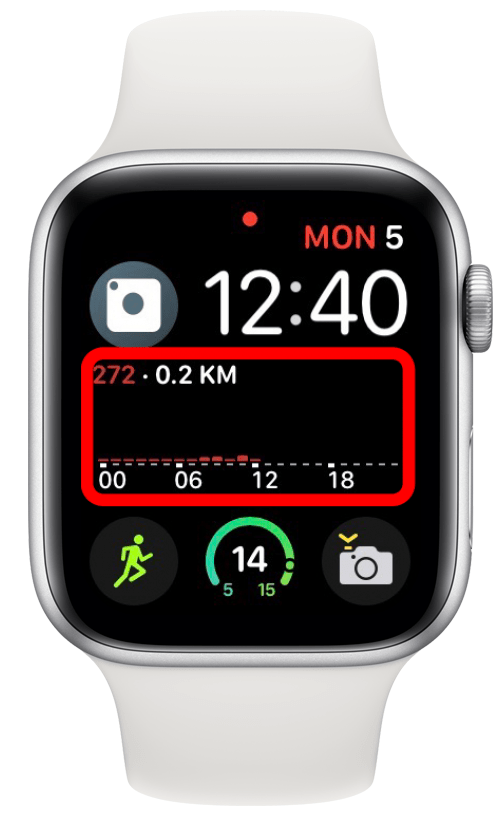 Despite being a great fitness tool, the Apple Watch doesn't have a built-in pedometer complication. To see your step tracking stats, you have to navigate through the Activity menus! However, you can download Pedometer++ to see your step count on your watch face. Pedometer++ lets you pick a step goal, and the complication changes in color depending on how many steps you've taken. It will be red until you are halfway there, then it will become orange until it turns green when you reach your goal!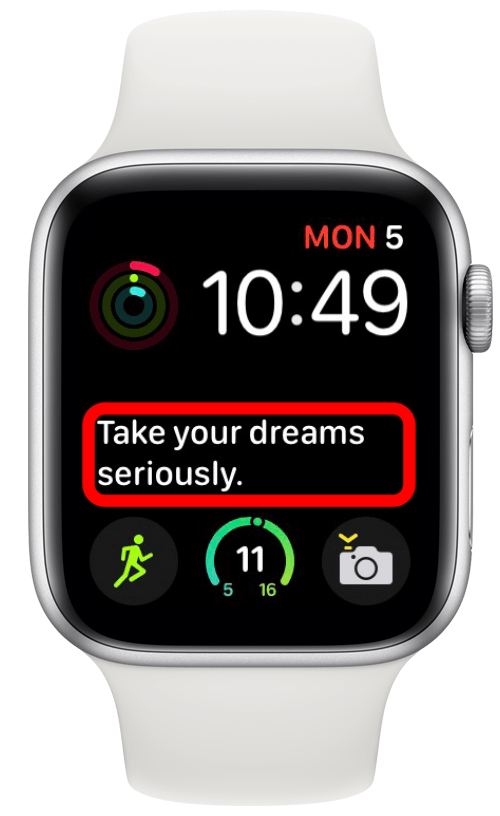 It can be tough to always have a positive outlook on life. A simple reminder can have a big impact on your mental health. Motivation is a free app that helps if you are feeling down or need an extra push. On an iPhone or iPad it offers a Widget to keep the positivity front and center. On an Apple Watch, it features complications that put words of encouragement right on your watch face.
Productivity & Organization
Launcher is more of a shortcut than a complication, as it allows you to put any app on your Apple Watch face. It can be an Apple Watch game, a third-party app that doesn't have a complication, or even an action such as calling a specific contact. You can do something similar using Apple's Shortcuts app, but Launcher is a fantastic, free third-party alternative.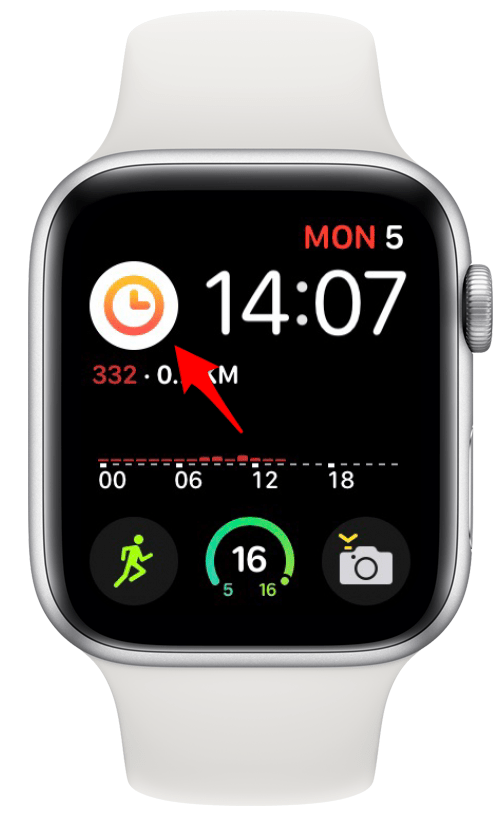 How Long Left is an interesting app that functions as a countdown until an event starts and then until it ends. You can add reminders at certain times before the event begins and keep track of how much of the event has passed. The complication takes you to a countdown to upcoming events, and it syncs to your Calendar app. It can be helpful if you want to see how much time you have at a glance without having to do the math or double-check meeting times.
Despite being pricier than most Apple Watch complications, Things 3 is definitely an app to consider. It can help you stay organized by syncing your lists, projects, and reminders across all of your Apple devices. The complication gives you notifications about your daily tasks and lets you check things off your lists directly on your watch.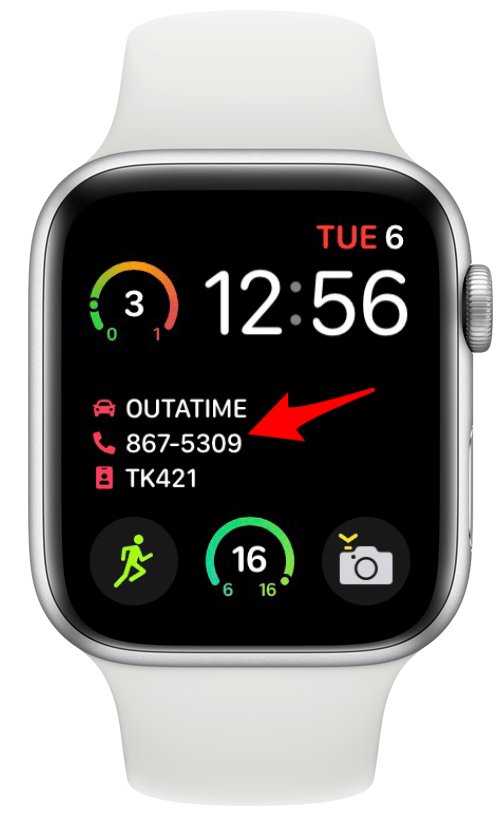 Displaying whatever custom text you want as an Apple Watch complication sounds simple, but imagine the potential! Use Cheatsheet Notes to remember an address, a new phone number, where you parked your car, or anything else that you want to access easily on the go. This simple app can be your daily cheat sheet that helps you navigate your day. You will, however, need to pay $4.99 to sync cheats across your devices.
This app is useful if you're someone who has many ideas and likes to think out loud, or if you are a journalist and want to do an on-the-spot interview. Just Press Record lets you record audio with the tap of a button on your watch face. It is much faster than opening the app on your iPhone, and it will save whatever you record to your iPhone and any other device using iCloud. The complication is a simple red circle that acts as a shortcut to the Just Press Record app.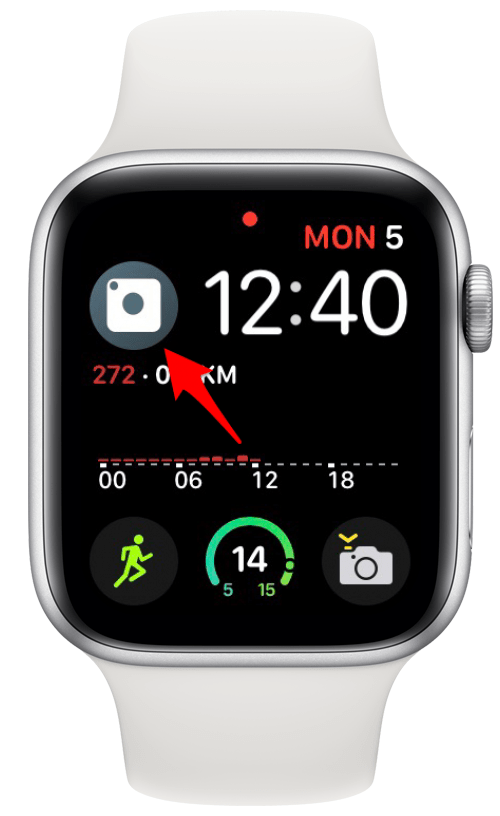 This Tile app is free, but you will need to purchase a Tile product to use the app. Tile has products that you can attach to your keys and remotes or insert into your wallet to keep track of your belongings. Only a small complication is available, but it allows you to ping any of your Tiles quickly. This is great if you are forgetful, and it can save you so much time searching for lost items.
Apple recently introduced its own Tile competitor, the AirTag. Now, the Apple Watch has its very own AirTag-compatible complications, but if you own a Tile tracker, this complication is very useful.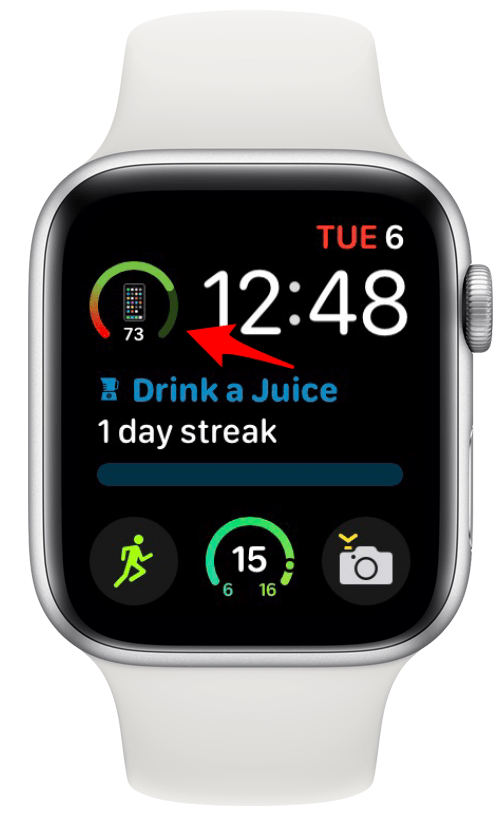 Your Apple Watch will show you how much battery you have left on it, but BatteryPhone allows you to also see your iPhone battery life on your Apple Watch face in a well-designed complication. I really like that you can customize the complication so that it shows both your phone and watch battery side by side.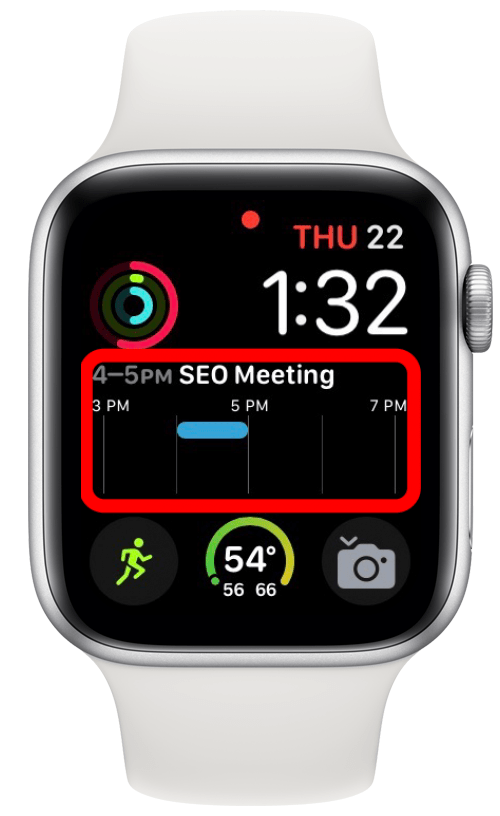 Fantastical Calendar is free to download, but to use the Apple Watch complication, you'll need a premium subscription which is $4.99 a month. This app combines all your calendars, reminders, and holidays into one convenient place. You can set specific time zones for events, so there's no confusion about the start time. Fantastical will also show you what the weather will be like on each day in your calendar. When you're looking to keep your schedule organized, Fantastical is a great app to use.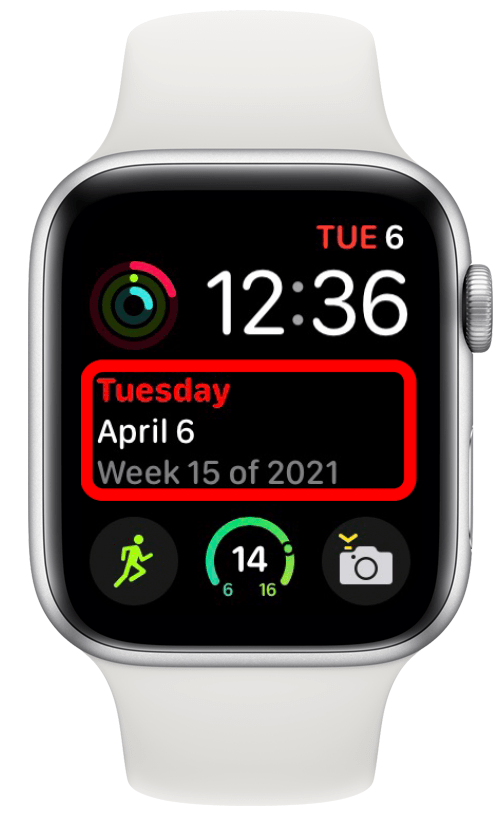 This is not just another calendar app! Better Day offers a highly customizable calendar and complication for your Apple Watch. It even offers 15 calendar systems and 20 languages that can be displayed in an array of colors and sizes. Configure your calendar to your exact needs and preferences.
Travel & Weather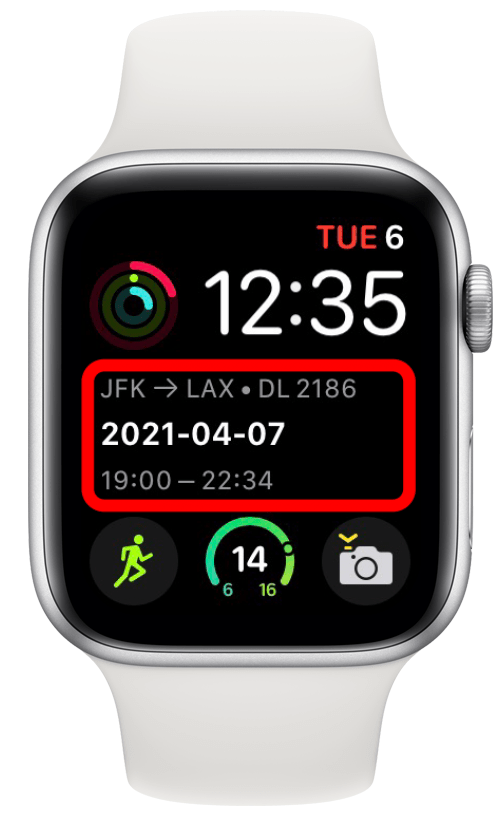 Do you fly a lot for work, or does your life revolve around your vacations? App in the Air keeps your flight information updated, and front and center on your Apple Watch face. Not only can you use this complication to see all your flight info at a glance, you can also track flights from relatives and friends for convenience and peace of mind.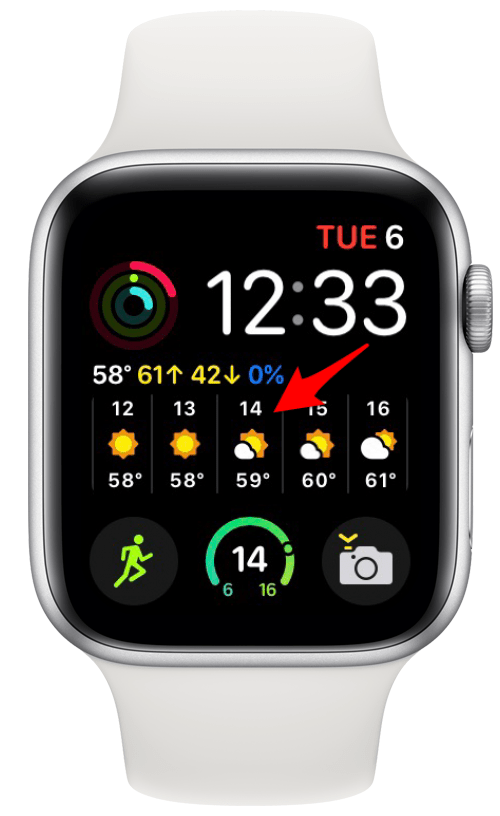 CARROT Weather is a free app with lots of affordable and tempting add-on features. But it doesn't just tell you the temperature; CARROT Weather is humorous and will entertain you for a fee of $1.99. This buys you a large-size complication that tells you the weather along with a brief note that sounds like a Tweet from the sky. Another paid feature will give you a second complication that keeps you updated on the wind conditions based on your location.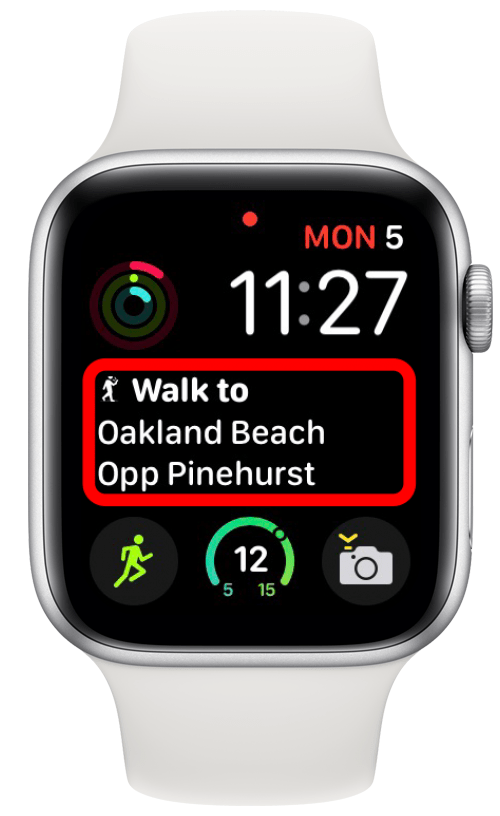 Navigating cities by foot or public transportation can be difficult. Citymapper makes getting places so much easier. Their revamped app makes it easy to see the next step of your journey in a hassle-free way. Citymapper has many ways of displaying complications, no matter which Apple Watch face you use. 
Forecast Bar is one of the best weather apps to use on Apple Watch. It has some nifty features, such as letting you setup severe weather alerts. The app offers various complications, but my personal favorite is the largest size because it shows me when the sunset will be. Tapping the complication will give you even more weather information, including severe weather warnings.
ETA ($4.99)
ETA, the acronym for the estimated time of arrival, is also the name of an app that will help you be on time. It gives you directions but is also compatible with navigational apps such as Waze, Google Maps, Apple Maps, and others. The ETA complication will show you your estimated time of arrival at a glance.
Entertainment & Hobbies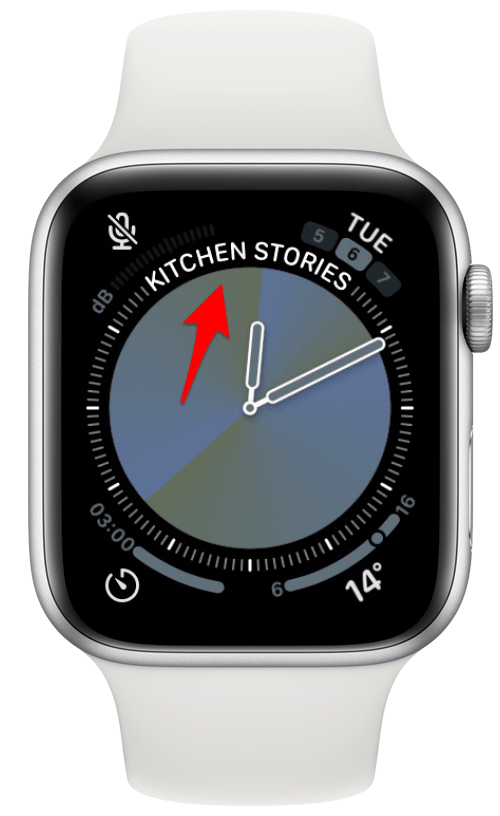 Kitchen Stories is an app that helps people discover new recipes every week! It lets you find a recipe and makes it easy for you to create a shopping list. The Kitchen Stories complication is only available for specific watch faces such as Gradient. It lets you access the shopping list for easier meal planning directly from your Apple Watch face. On your iPhone, the app also offers beautiful photos and videos to help you get cooking!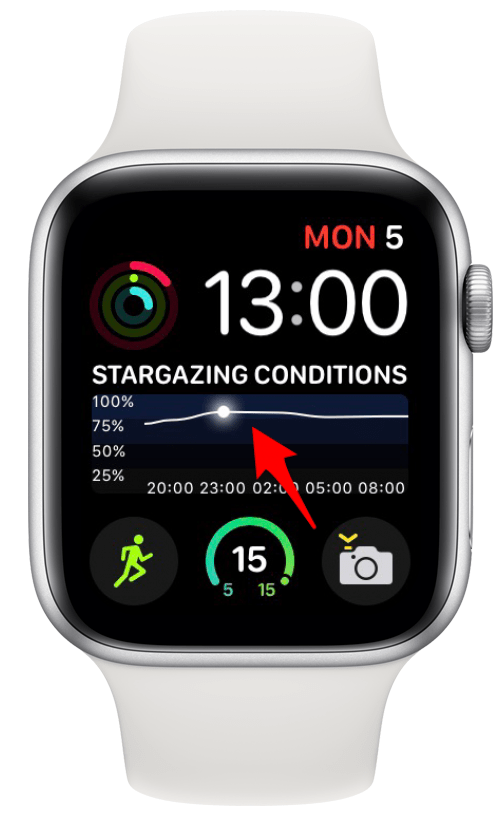 Night Sky is a free app that lets you explore the stars! The complication can keep you up to date with space-themed news, and it even tells you about stargazing conditions and meteorite showers. The app can also help you navigate the night sky and tell you exactly which stars and planets you see above you. Tap the complication to open the app and explore the stars from the comfort of your wrist.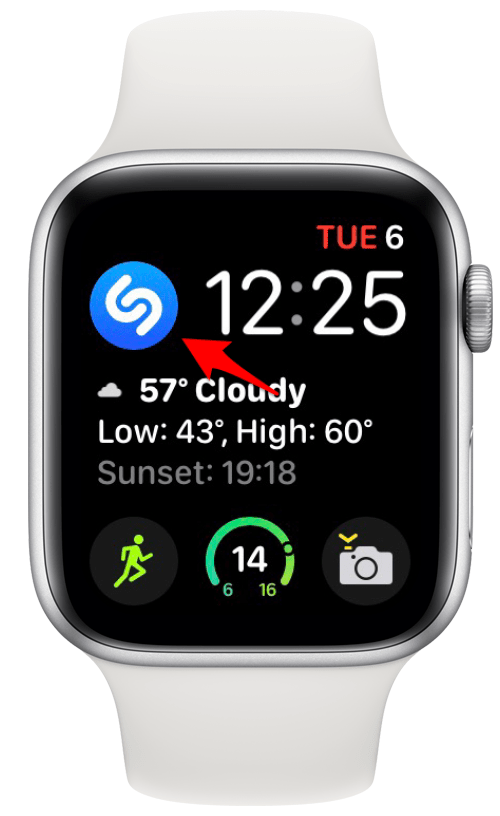 Never sit around wondering what song is playing again! Shazam has been a game changer for music lovers because it tells you what song is playing in real time. Gone are the days of Googling, "what's that song that goes dun dun dunnnn." The best thing about Shazam is that it can sync to your iCloud and remember all your searches. You can even use it to add the songs directly to the Music app.
Following sports can leave you glued to the TV, watching every minute of gameplay. However, this isn't always possible to fit into a busy schedule. Especially if you have several teams that you follow, Sports Alerts can help you stay up to date without eating up all of your time. The Apple Watch complication will keep you in the know about your favorite team's stats, and when a game is on, it will update you with the most recent action and score.
Pro Tip: Speaking of games, check out these Apple Watch games! You might be able to add your favorite game as a complication to play quicker on the go.
I hope you enjoyed this list of the best complications for Apple Watch Ultra, Series 4-8, and SE! Although watchOS 9 is not compatible with Series 3 or earlier, the majority of these complications should still work on most Apple Watch models, so don't worry about having a specific Apple Watch. Although these are my favorite complications, there are many more to pick from. Plus, there are always fun new Apple Watch bands and a great selection of Apple Watch faces to pick from. Next, learn how to switch quickly between Apple Watch apps.