Allow your Apple Watch band's versatility to complement its utility.
By

Olena Kagui
Updated 12/15/2021
Apple Watches are great fitness companions, business assistants, and the perfect extension to your other Apple devices. Luckily, Apple Watch bands are as versatile as the watch itself. With a wide variety of materials, designs, and colors, there is a band for every occasion. Do not miss out on this exciting form of Apple Watch customization. Learn about the most popular Apple Watch bands and find out which is right for you.
Related: Review: Create Your Own Unique Apple Watch Band with Skinit
Jump To:
The Apple Watch is great for fitness tracking, but which Apple Watch Sport Band is the best? It's essential to have the right band for your favorite activity. The band is made of fluoroelastomer, making it flexible and resistant to various chemicals, including chlorine. This is an excellent choice for swimming.
The Apple Sport Band secures safely to prevent it from falling off during rigorous exercising, including fast running. This band is adjustable, but some wrists inconveniently fall in between two adjustment holes. An ill-fitted Apple Watch may give you incorrect activity readings.
Finally, the Apple Sport Band  comes in a solid band and a perforated one for better breathability. A tight fluoroelastomer band can get uncomfortable and cause skin irritation, so some people prefer different materials. Make sure to check out this Apple Watch band size article.
Pro fashion tip: If you have several sports bands' colors, you can use two different colors to create a cool look. Consider pairing half of a black Apple Watch Band with a bright color to stand out in a crowd. To learn more about personalizing your Apple Watch, sign up for our free Tip of the Day newsletter.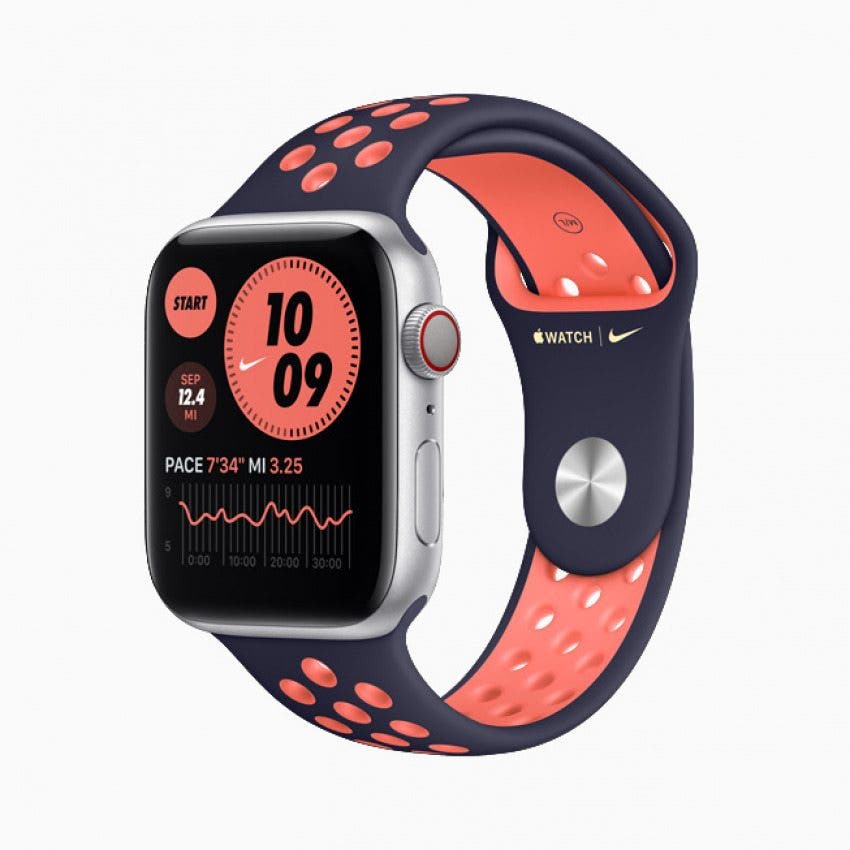 For a better fit and breathability, the Apple Watch Sport Loop is a great choice. These bands are made with woven nylon, which makes them comfortable. However, they are not considered water-resistant as woven nylon can leak, damaging the band. If you get it wet, make sure to rinse the watch thoroughly in fresh water.
There is an excellent selection of colors when it comes to the woven nylon watch. The Nike watch bands come in select colors matched to the new line of Nike running shoes. These are great Apple Watch bands for men and women who lead athletic lives.
Pro tip: Learn how to remove and change your Apple Watch band correctly to avoid damaging your watch and bands.
These Apple Watch Solo Loop Bands are distinguished because they have a minimalist chic look. These bands are made out of liquid silicone rubber. This is one of the easiest materials to clean, plus there are no perforations for any gunk buildup.
If you have skin sensitivities, do be careful when using silicone bands. Although they are comfortable and soft, they are not the most breathable. It is possible to get rashes if you don't keep your band clean or take it off regularly.
Another inconvenience is that Solo Loop bands are not adjustable, so you need to be careful when sizing your wrist. However, if you get the right size, this is a fantastic Apple Watch band to use for your fitness needs.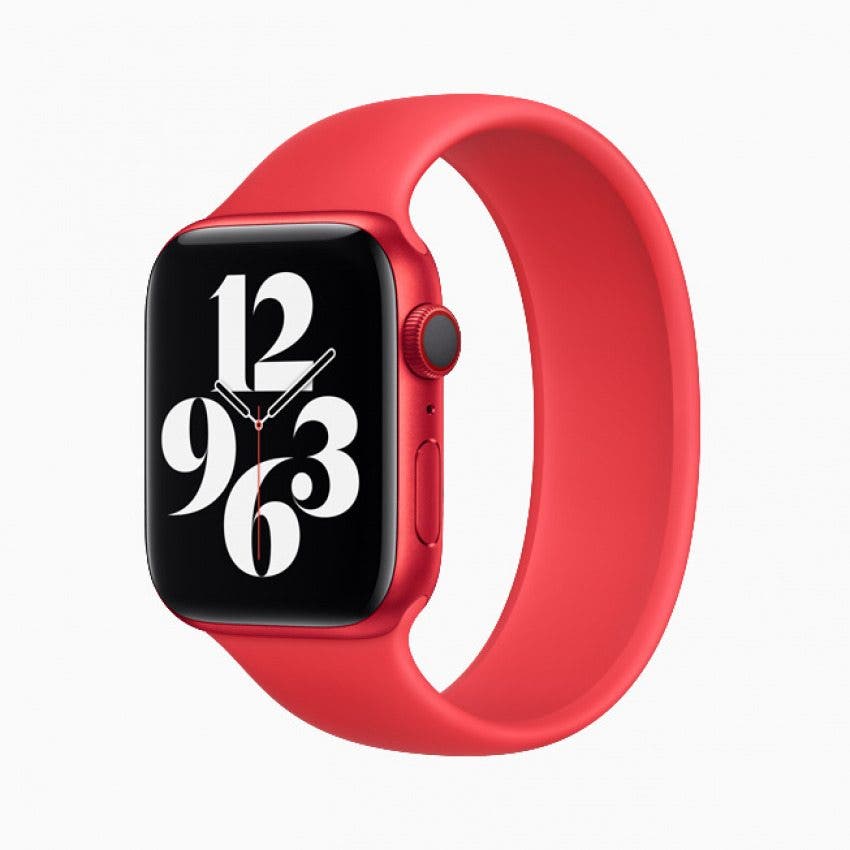 If you like the Solo Loop look but prefer a different feel, consider the Apple Watch Braided Solo Loop Band. These bands are made out of polyester yarn braided around silicone thread. They are more breathable than the liquid silicone rubber and have a unique look as well as texture.
These high-quality Apple Watch bands are both sweat-resistant and water-resistant, making this a great workout watch. You can even use it for swimming; just make sure to clean it well to avoid chlorine damage. If you're wondering how to clean an Apple Watch band, be sure to use a nonabrasive, lint-free cloth to wipe and dry the band. Wash a water-resistant band with mild, hypoallergenic hand soap using a lightly damp cloth.
Consider a leather watch strap with a metal clasp for your Apple Watch for a more classic look. There are several classy options in the Apple Store, including several Hermès Apple Watch Bands. For a more comprehensive selection of unique leather watch straps, consider browsing third-party Apple Watch bands.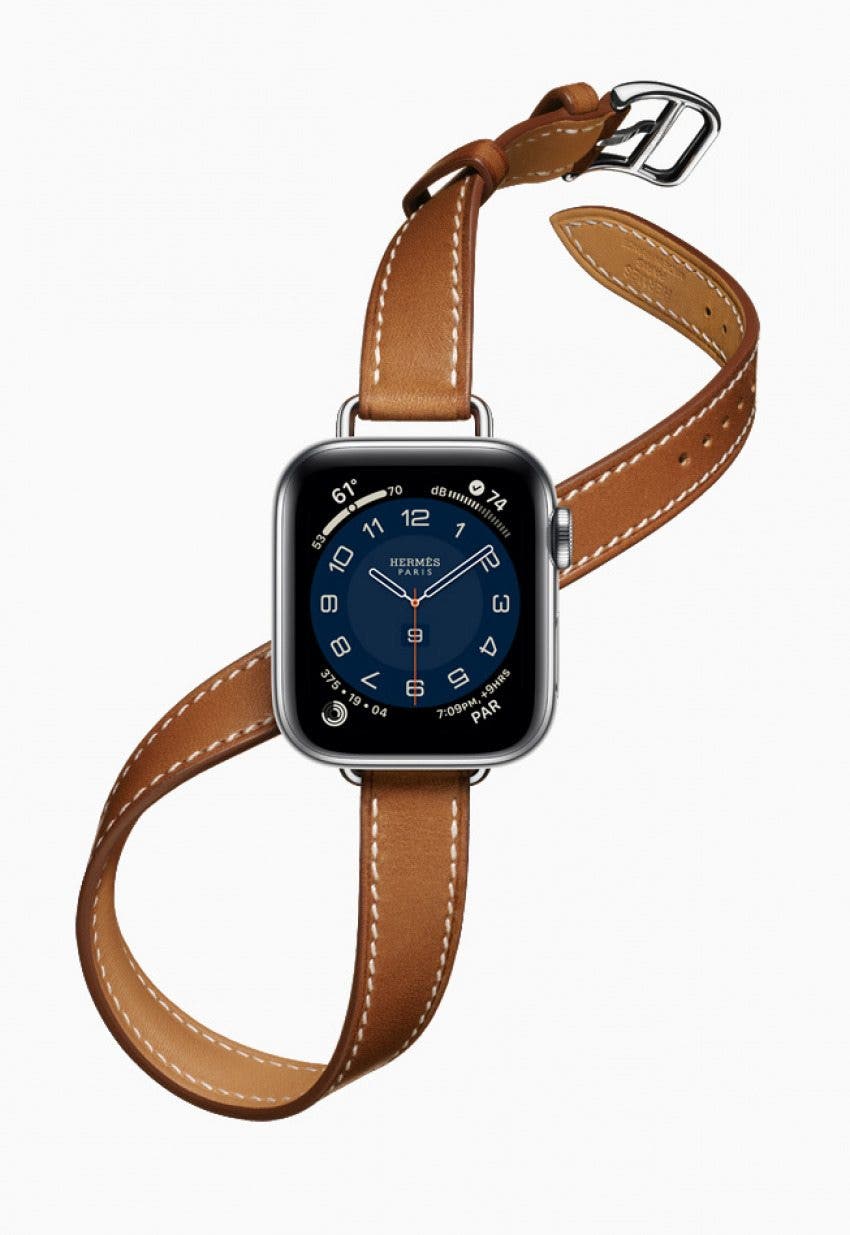 While these are cool Apple Watch straps that look great, they are not the best fitness activities. Avoid getting the bands wet, and make sure to clean them using a dry or slightly dampen lint-free cloth. Leather Apple Watch bands are breathable, stylish, and high quality.
If you struggle to find the right fit with adjustable holes of classic leather bands, consider the Diver Blue Leather Loop Bands. They are magnetic to ensure a precise fit on your wrist, and the unique texture gives it a modern look.
Milanese Loop Bands are great because they are infinitely adjustable watch bands to ensure a perfect fit. These bands are made out of stainless steel, and they look sleek. These watch bands are not the best choice for sports as they are not water-resistant and harder to clean.
The band is fully magnetic, which allows for a snug fit. However, it also attracts small metal objects. If you work with jewelry or other small metal items, keep an eye out for stray pieces that may attach to your band.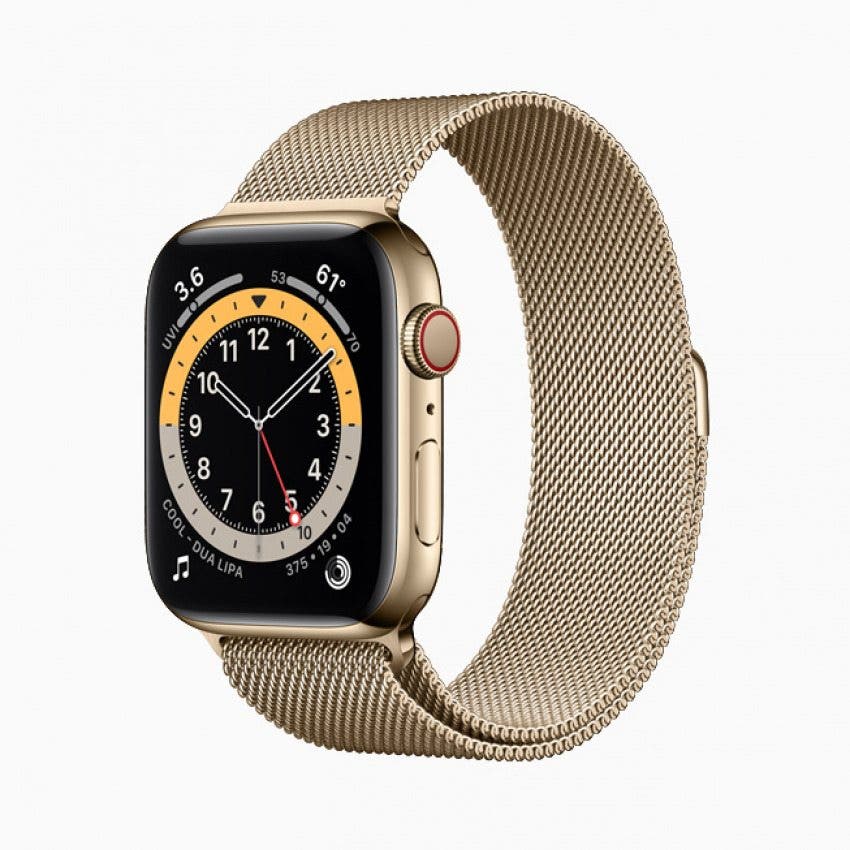 For another classic look, the Apple Watch Silver Link Bracelet is a great option. It has over 100 components and can be adjusted to fit any wrist. Unlike other similar watch bands, the links feature a simple release button that lets you add and remove them without special tools.
These bands are made out of stainless steel, making them a little harder to clean and not ideal as a fitness band. Clean these with a nonabrasive, lint-free cloth and wipe the stainless steel gently. This is a great choice when it comes to women's and men's expansion watch bands. You can buy extra links if you have bigger wrists.
If you want an original Apple Watch band without the price tag, consider shopping around on eBay for used Apple Watch bands. Second-hand bands are cheaper but still high quality. You can find a range of products that are gently used or brand new still boxed.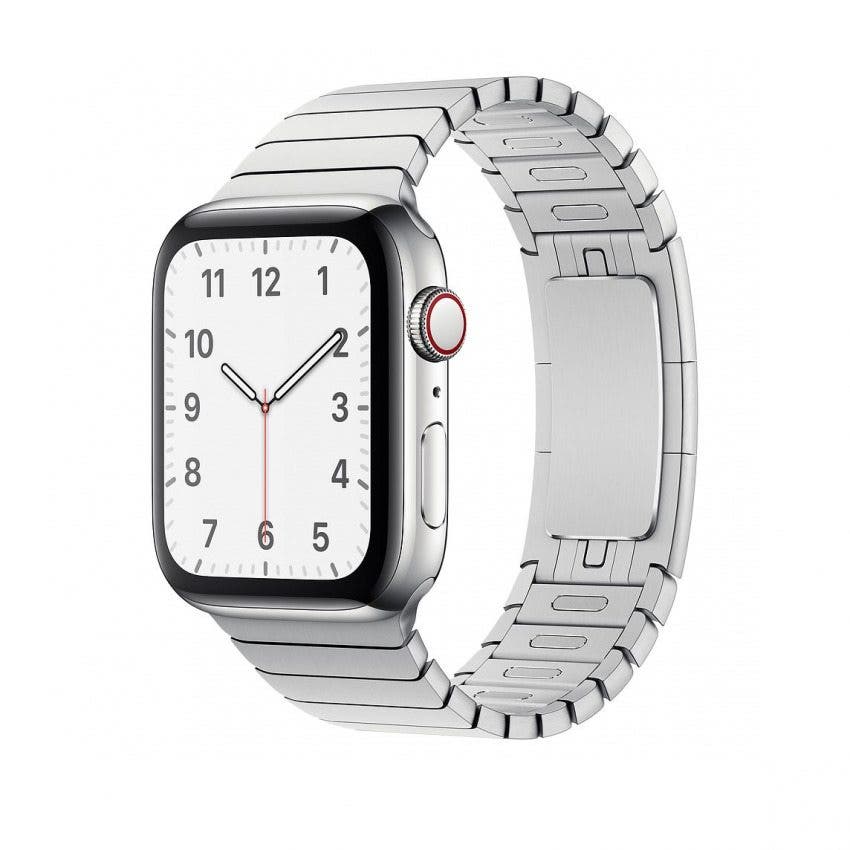 While Apple store watch bands are known for their quality, you can shop third-party sellers to find more unique Apple Watch bands. If you want an Apple Watch camera, Wristcam is a great option! You should also consider Etsy, a great place to find a watch band that suits your needs. Consider a monogram Louis Vuitton design if you're feeling fancy. Or try a band that looks more like a statement bracelet than an Apple Watch band.
For Apple Watch bands for small wrists, consider slimmer bands that look less clunky. There are also some sleek vegan leather band choices for animal lovers. Plus, Etsy has a wide variety of elastic Apple Watch bands, including beaded ones. You can even order custom Apple Watch bands.
Amazon, Walmart, and other stores sell third-party Apple Watch bands as well. These are generally cheaper than Apple originals and may be made with lower-quality materials. Keep in mind that some metals, plastics, and dyes can cause skin irritations, so be careful when experimenting with third-party Apple Watch bands.
This Apple Watch Strap comparison should help you find a band that is right for you. Apple Watch fluoroelastomer and third-party silicone make hardy outdoor Apple Watch bands. Of course, you can also get fancy with designer Apple Watch bands, even in leather. However, the best breathable Apple Watch band is probably woven nylon. It is my go-to because it is so comfortable, versatile, and functional.