By

Olena Kagui
Updated 05/25/2023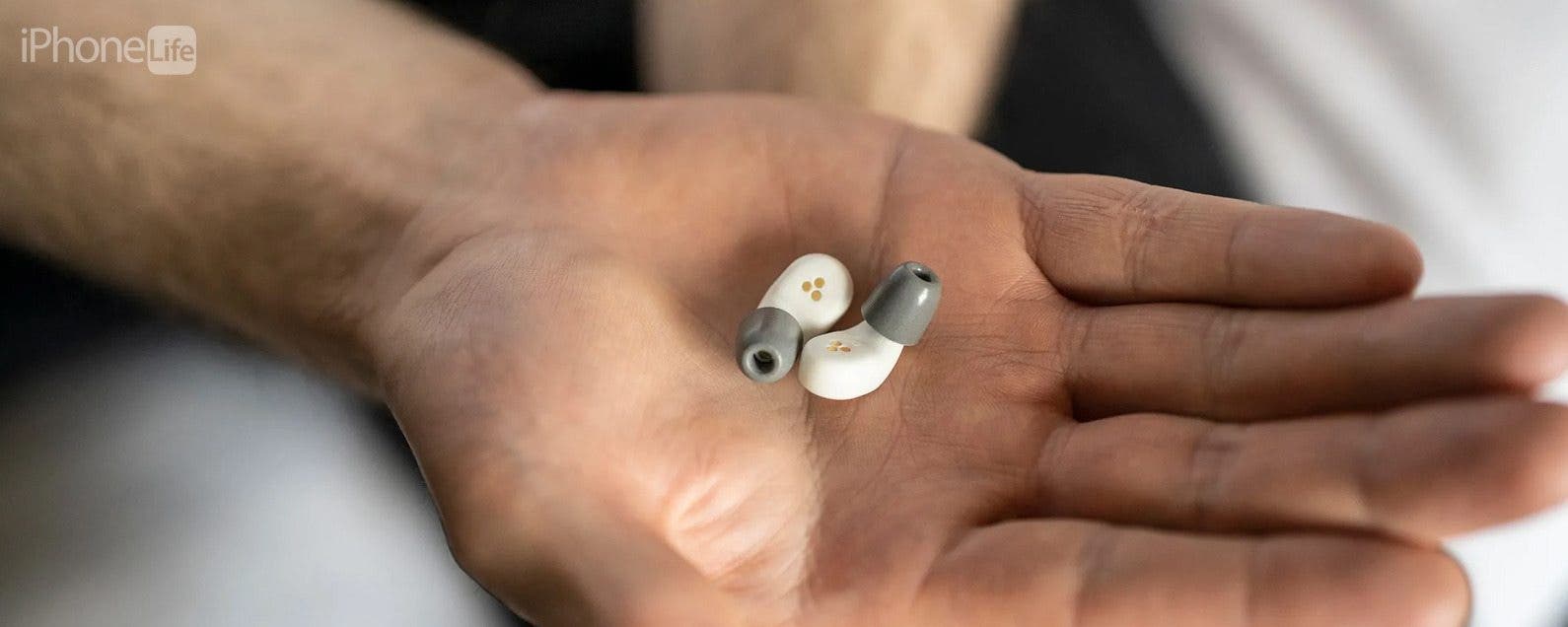 The average human spends a third of their life in bed, and good sleep is essential to living a healthy, happy, and productive life. QuietOn 3.1 are smart earbuds designed for better, quieter, and more peaceful sleep. These sleep earbuds have a unique technology that counteracts any low-frequency sounds picked up by the built-in microphone.
How Do QuietOn 3.1 Sleep Earbuds Work?
In order to create the best environment for quality sleep, QuietOn 3.1 sleep earbuds combine passive and active noise cancellation. This effectively cancels out noises such as snoring, traffic, and other low-frequency noises, particularly those in the 200-800Hz range. At the same time, wearing these earbuds will not put you at risk of sleeping through your alarm or staying asleep during an emergency.
Since the QuietOn earbuds do have active noise cancellation, they need to be charged to work at their best. Once they run out of battery, they will still provide some noise cancellation, but they won't pick up noises via microphone and actively cancel them out. However, running out of battery is not an issue because they have 28 hours of battery life and charge fast.

Discover your iPhone's hidden features
Get a daily tip (with screenshots and clear instructions) so you can master your iPhone in just one minute a day.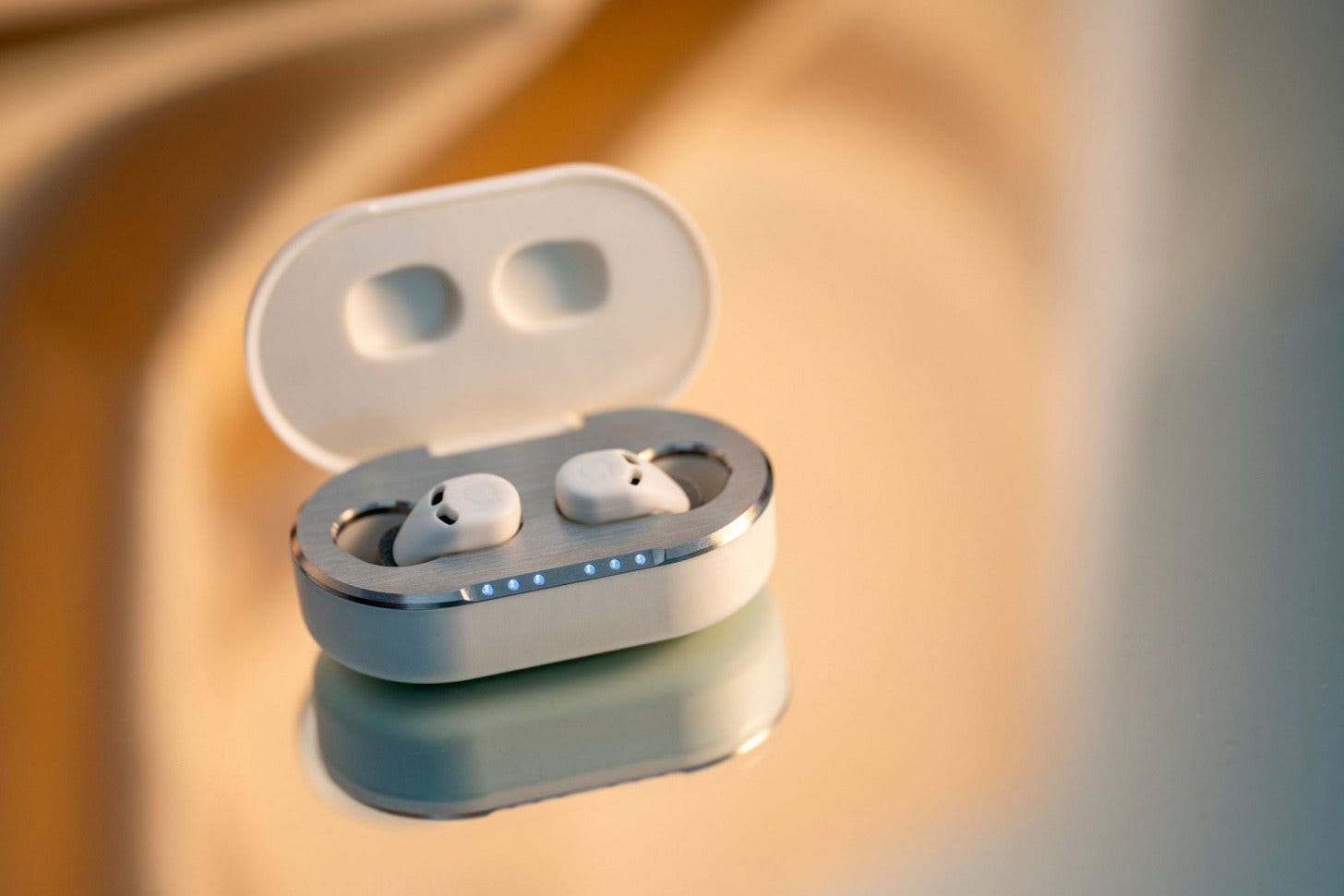 AirPods Pro vs. QuietOn 3.1 Active Noise Cancellation Test
I wanted to test the noise cancellation of the QuietOn earbuds by comparing them to my AirPods Pro (first generation.) You can do this with any generation of AirPods Pro or earbuds with active noise cancellation. The best way I found to do this is to put on both QuietOn earbuds first and wait for them to activate, or as I like to say, "turn the quiet on." Then I remove one and insert the AirPod Pro in my other ear.
Both earbuds create a wavelength to counteract any detected background sounds and have a similar level of noise cancellation, although the AirPods Pro do seem to block out more noise. At the same time, there's a noticeable background hum that you experience in AirPods, caused by the anti-noise, that isn't noticeable in the QuietOn earbuds. 
Of course, the significant difference between these is the purpose of each device. AirPods Pro are meant for listening to music and audio content and making calls, while QuietOn earbuds are specifically for sleeping. For this reason, QuietOn earbuds are super comfortable and soft, plus they don't stick out of your ear at all.
Another major difference is that AirPods Pro and other earbuds have Bluetooth emitting electromagnetic radiation (EMR), while QuietOn earbuds are free of connectivity features, receivers, and transmitters. Plus, AirPods Pro will run out of battery in less than 8 hours of using active noise cancellation, while QuietOn earbuds have a 28-hour battery life. 
QuietOn earbuds sound more similar to AirPods Pro than single-use earplugs, which block sound vibrations by covering the ear canal. However, it isn't a fair comparison since the two devices are so different. But if you enjoy AirPods Pro and their active noise cancellation, you'll love QuietOn earbuds.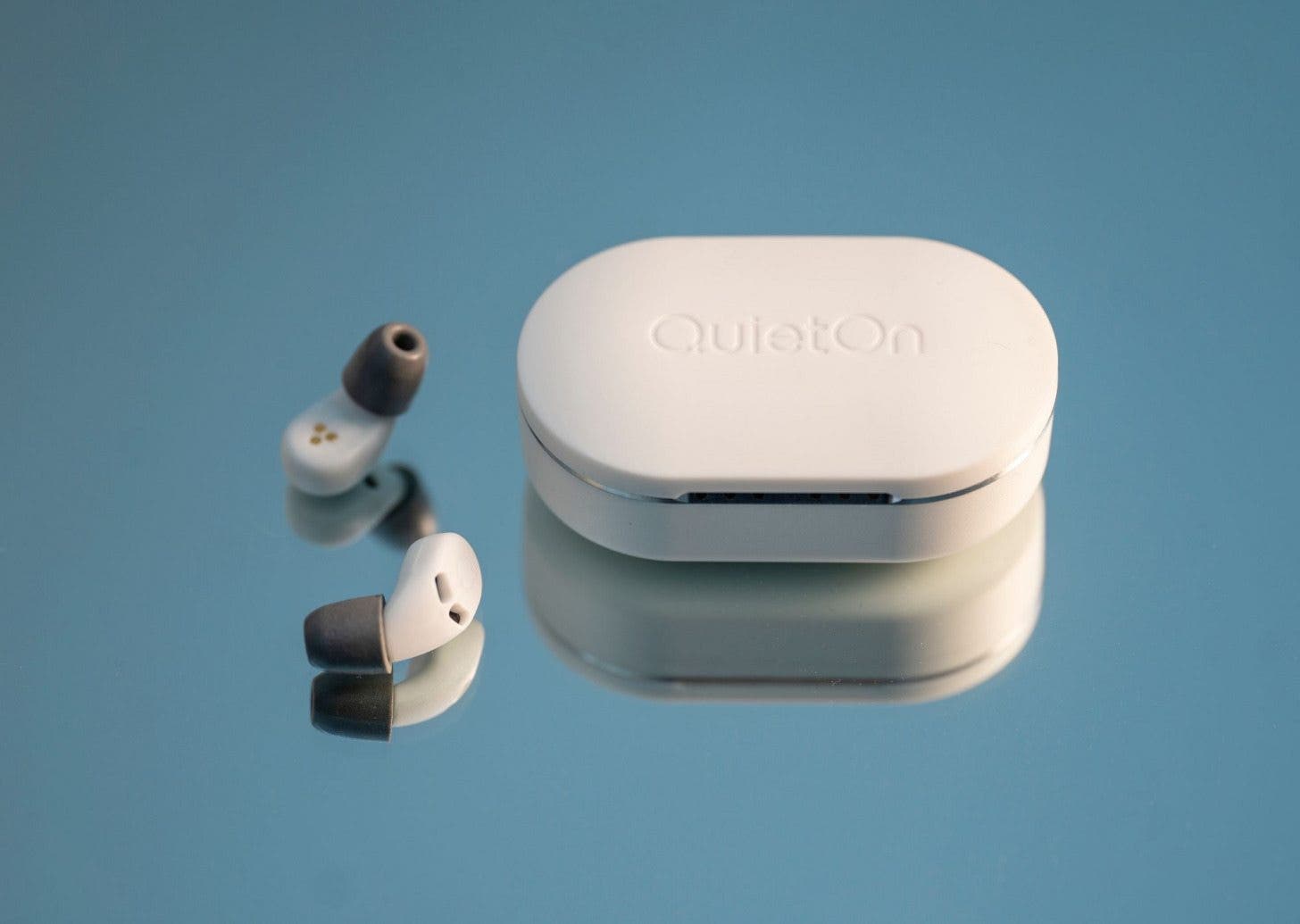 My Experience with QuietOn 3.1 Earbuds
I have worn QuietOn sleep earbuds to bed every day for over a month, and I can already tell you that I won't return to my old earplugs. The noise cancellation makes all the difference, and they are also more comfortable than any earplug or earbud I've tried. Despite having small ears, a tragus piercing, and mostly sleeping on my side, my ears feel no pressure from the QuietOn earbuds. 
I have slept in single-use earplugs for over five years due to frequent travel and living in busy cities, including Shanghai and New York. Now I live in Hawaii, where nights consist of a cacophony of feral cats fighting, 96-decibel coqui frogs calling out, and roosters crowing. QuietOn earbuds have helped me experience better sleep with fewer interruptions; I now consider using them as part of my self-care routine.
At first, I had several concerns about the QuietOn earbuds. I worried that I would have trouble keeping them charged, but they charge fast and their battery life is excellent. They usually last me three long nights without charging, so I don't need to worry about charging on short trips or long flights. I've started charging them daily to form a good habit, but only for 20-30 minutes while I read in bed. I also love that they have a standard USB-C port, so I don't need to bring a special cable for charging and can use my iPad charger. 
My second concern was comfort and fit. I love AirPods and have tried out various earbuds, and a common problem for me is that they tend to fall out. Even single-use earplugs will sometimes fall out of my ears at night. I was worried I would lose or damage these $289.99 earbuds, especially since I share a bed with two dogs that find earwax tasty. So far, in over 250 hours of sleep in my QuietOn earbuds, they have stayed put, no matter how much I tossed and turned at night.
Pros:
Small and comfortable
Four tip sizes for the perfect fit
Passive and active noise cancelation
28-hour battery life
Quick charging
Reusable and eco friendly
Do not emit electromagnetic radiation
Cons:
Cost
Single function (no Bluetooth for music or calls, they are for noise cancellation only)
Final Verdict
The QuietOn 3.1 sleep earbuds have become a bedtime staple for me, and wearing anything else would feel like a downgrade. While the price initially gave me pause, their difference to my overall health and happiness is worth the investment. If you consider cost per wear, if you use the QuietOn earbuds every day for one year, you'll be paying less than $1 per every night of peaceful, uninterrupted sleep.