By

Olena Kagui
Updated 03/07/2023
iPhone Life is supported by readers like you. When you buy products through links on our site, we may earn an affiliate commission. All products are independently tested, rated, and reviewed by our team of editors. Learn more.
One of the best things about having an Apple Watch is that it's so easy to accessorize. You can have an Apple Watch band for every one of your moods. So, which ones should you get, how can you organize your Apple Watch bands, and what about charging your Apple Watch? Well, we've got recommendations for you right here.
Related: Apple Watch Won't Update? Here's How to Fix It.

Discover your iPhone's hidden features
Get a daily tip (with screenshots and clear instructions) so you can master your iPhone in just one minute a day.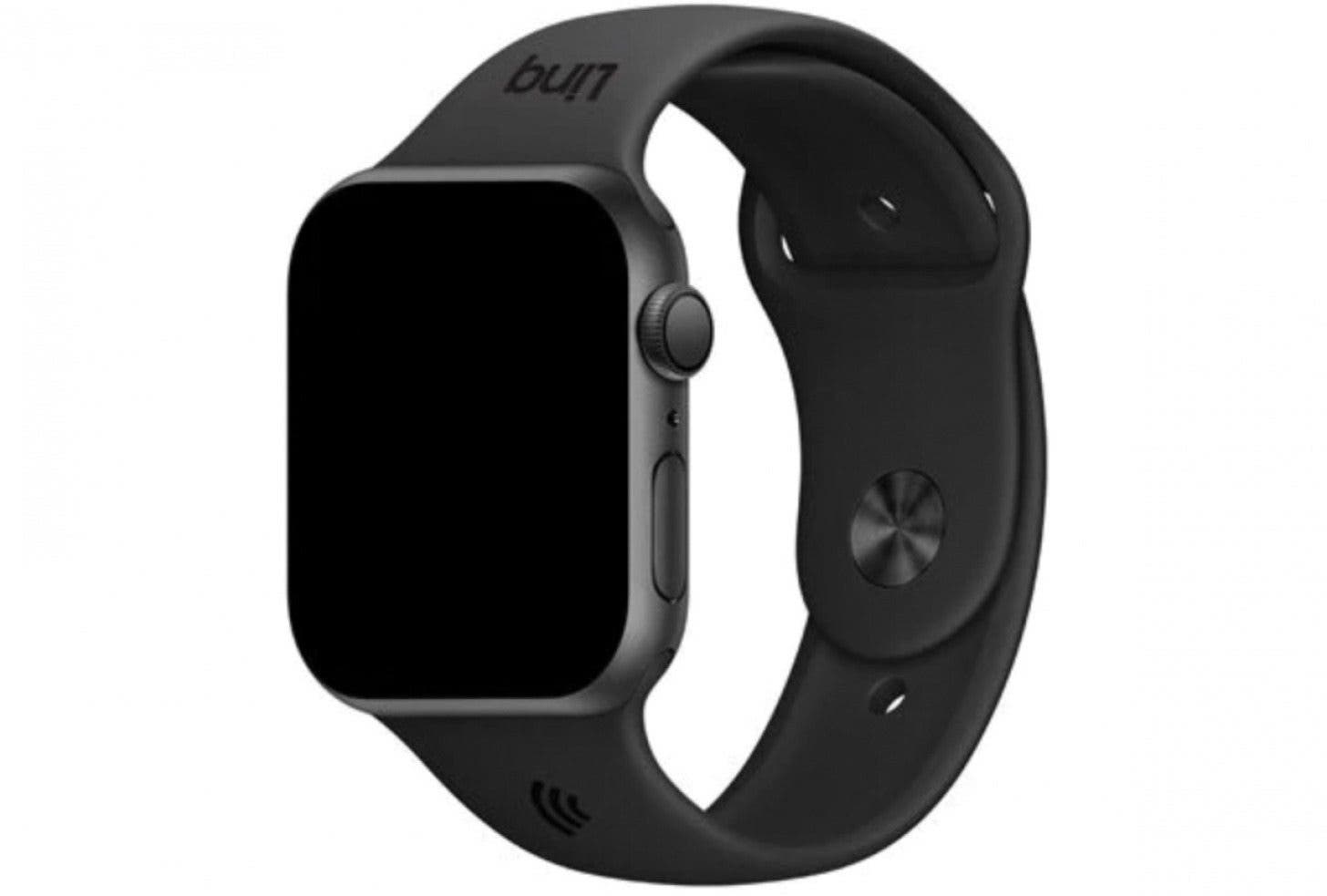 Business cards are quickly becoming outdated, yet exchanging numbers often feels too intimate for a potential business acquaintance. Linq solves this problem by bringing NFC tap-to-share technology directly to your wrist. How does it work? You create a customizable webpage with your credentials, websites, contact info, and anything else you'd like to share with a business connection. Any time you wear the waterproof Linq Apple Watch band, you can quickly share your page with 95 percent of smartphone users in a single tap.

There are too many Apple Watch bands out there to choose from, and now you don't have to! PACMAXI offers a great way to store and organize up to 84 straps in a compact design, easy to bring along when traveling so you have the right material and color for every occasion. This affordable organizer comes in black, dark gray, and purple. It even has a handle for easy carrying and a mesh pocket with a zipper to store your other Apple Watch accessories! Explore and compare official Apple Watch bands here.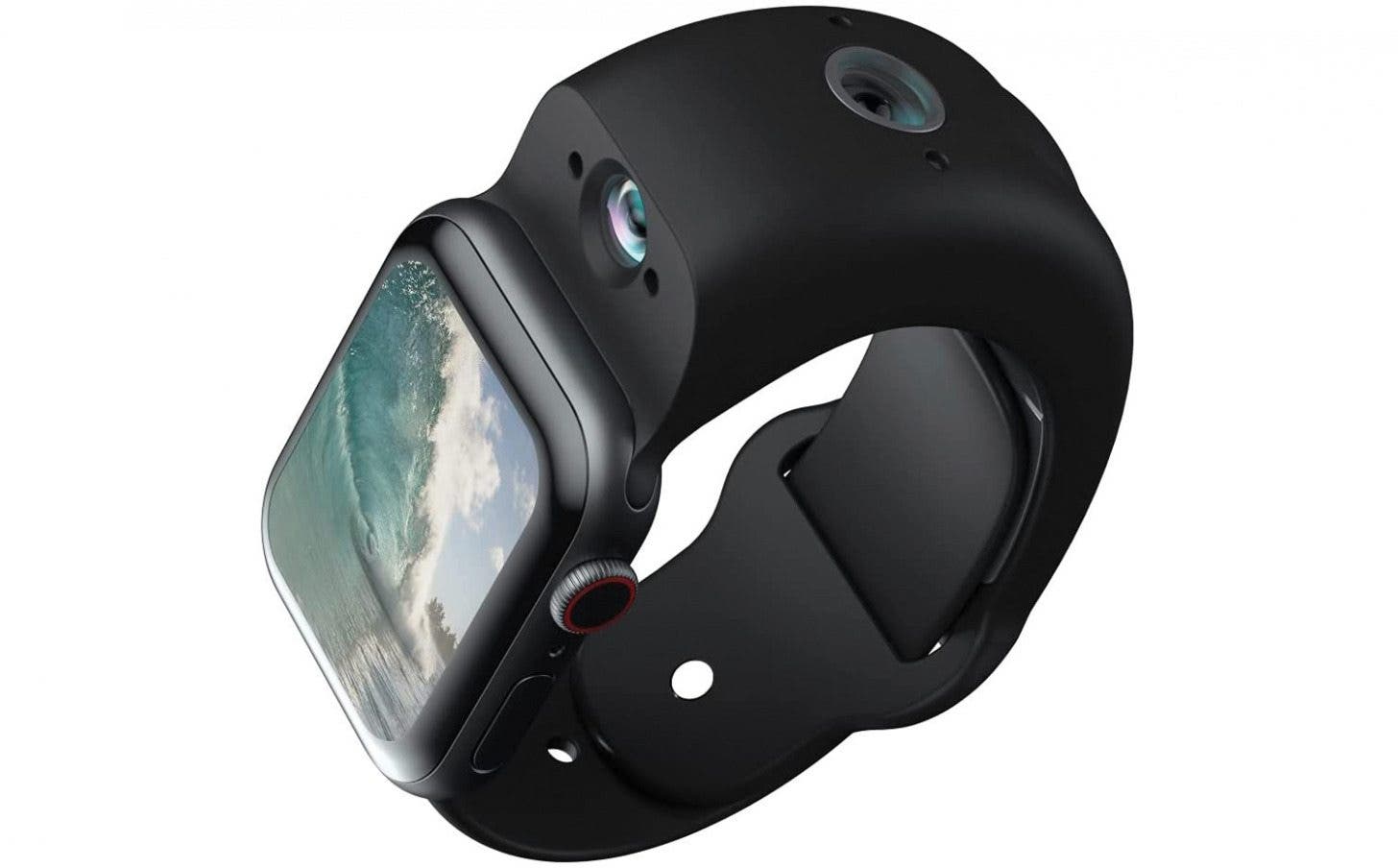 Does the Apple Watch have a camera? Year after year, the answer is still no. Wristcam is the ideal solution, bringing two cameras to your wrist at no expense to the size or battery life of the Apple Watch itself. This unique band takes 4K photos and 1080P HD videos via its 8MP World-Facing and 2MP Self-Facing cameras. Control them easily using pre-set Siri voice commands for a hands-free experience. A water resistance rating of IP68 opens up a world of underwater photos and videography. Plus, the 8 GB of storage can hold 2,000 photos or 1 hour of video.
Like a fine wine or cheese, Nomad's Horween leather improves over time as it interacts with the elements around it, changing in color, sheen, and texture. Nomad Apple Watch bands are known for their high-quality materials and luxurious styles. If leather is not your jam, Nomad also offers a wide selection of bands made of metal and rubber. Not only does Nomad make comfortable and elegant bands, but they even sell matching cases for your iPhone, AirTags, and iPad for the perfectly coordinated look. Before you order one, make sure you know which Apple Watch band size you need!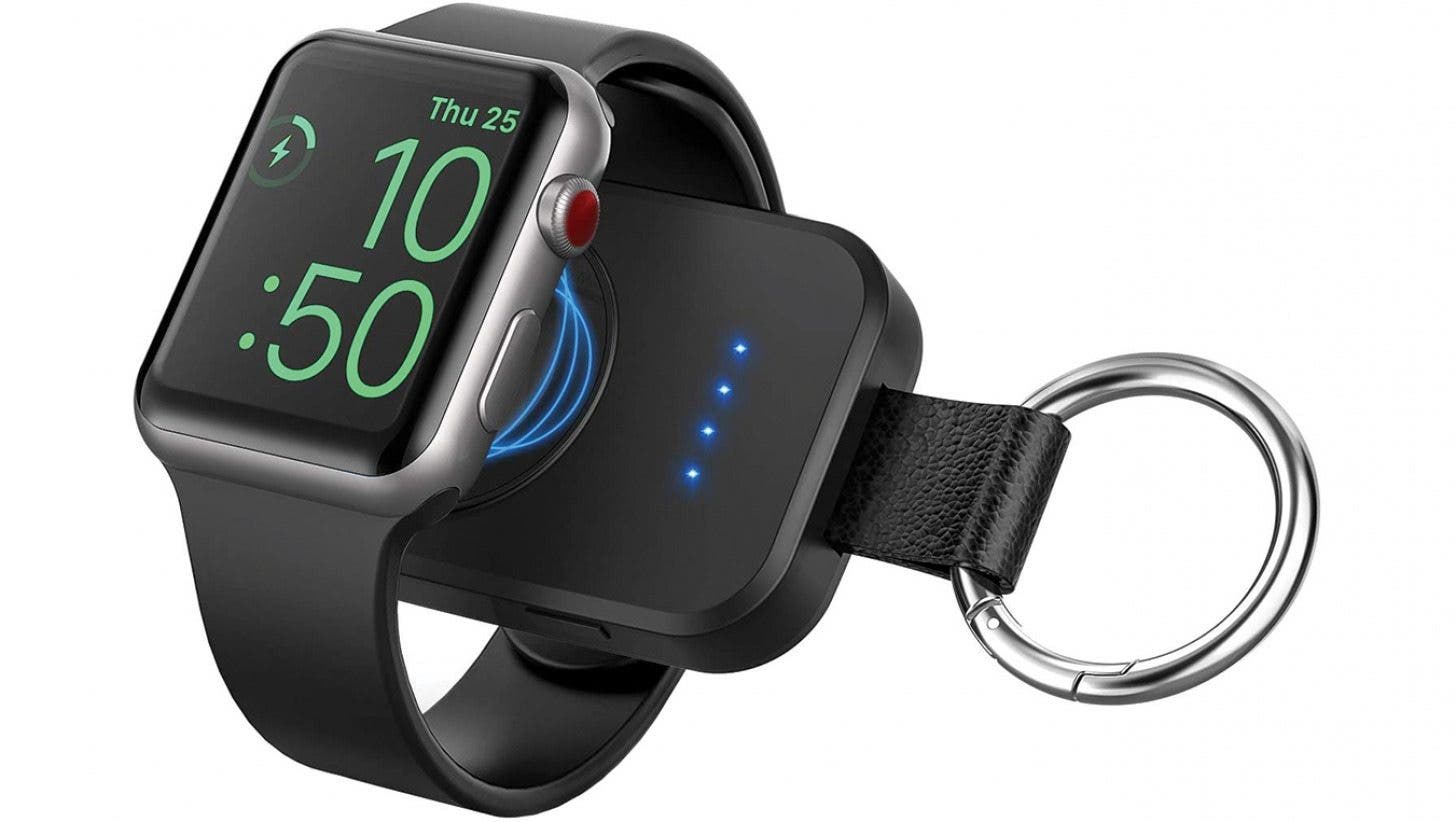 Low-battery anxiety is real, and with the Apple Watch being such an essential part of many users' lives, it is natural that staying charged is a priority. The portable wireless charger by i.VALUX is a dream come true, offering an emergency charge in a nightmare scenario. The 1,000mAh lithium-ion battery is compact and lightweight, the perfect keychain! It may be small, but it can fully charge your watch in three to four hours. Although it is significantly slower than a plug-in charger, it will offer a much-needed battery boost when you need it most!
Now that you have the best Apple Watch accessories, why not check out the best accessories for AirPods and AirTags?