Gear on-the-go for your AirTags and AirPods.
By

Elisabeth Garry
Wed, 10/27/2021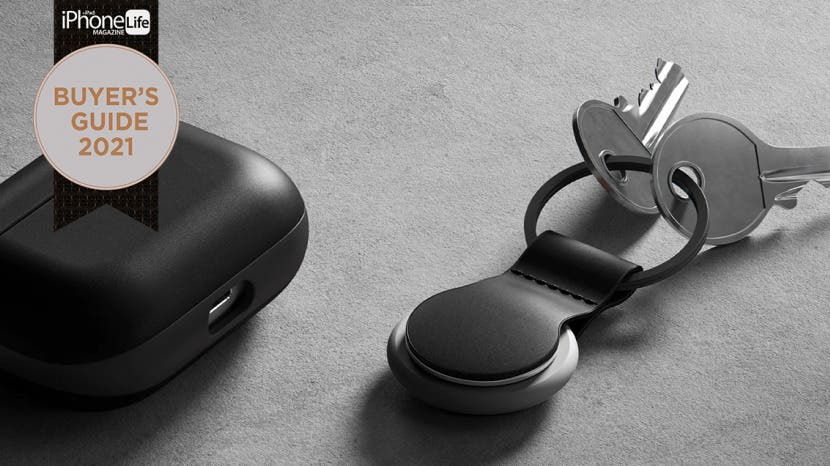 iPhone Life is supported by readers like you. When you buy products through links on our site, we may earn an affiliate commission. All products are independently tested, rated, and reviewed by our team of editors. Learn more.
As some of the smallest Apple devices, AirPods and AirTags are easy to misplace or damage. Luckily, with these cool AirPod cases, AirTag keychains, and more, you'll have a breeze keeping your devices secure while you're on the go.
Related: How to Check AirPod Battery & How to Know if AirPods Are Charging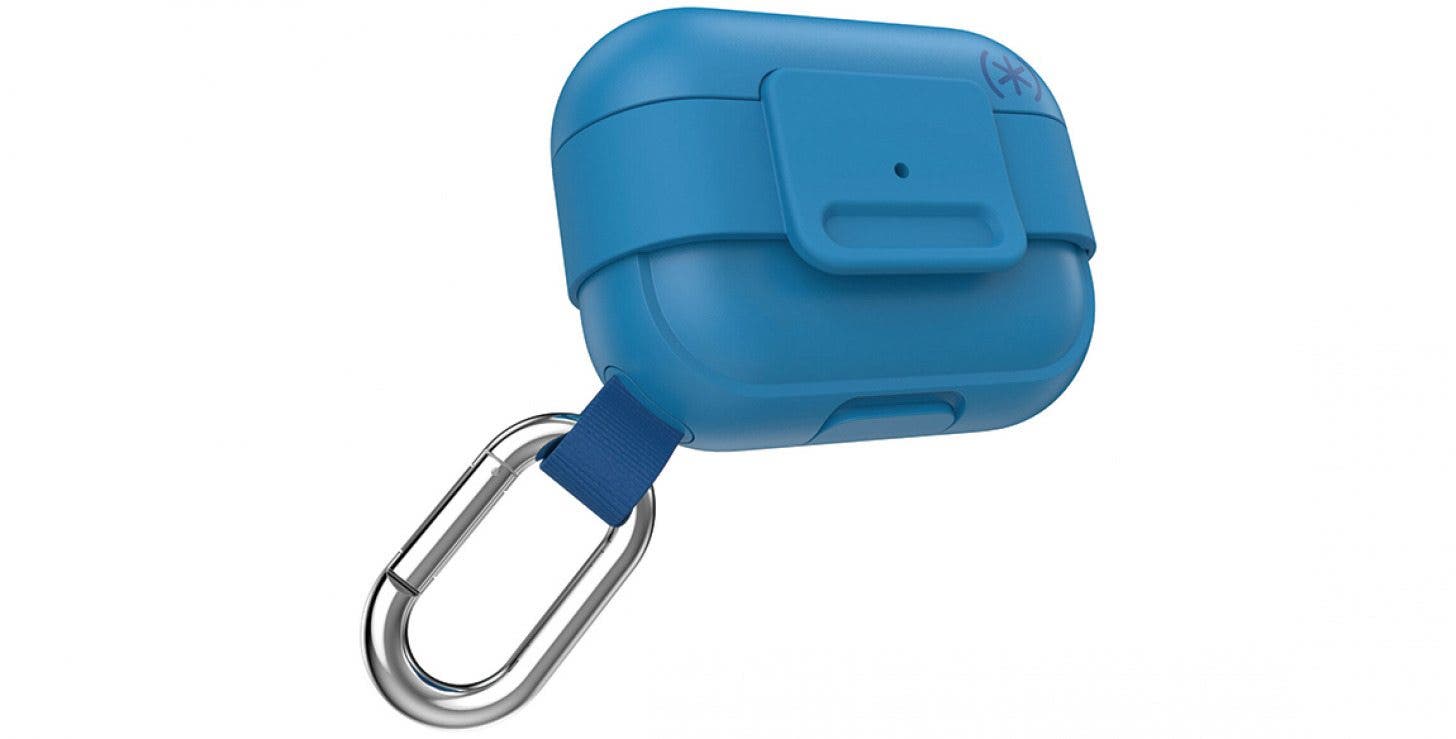 One of the things that gross me out about AirPods protective cases is the grime that accumulates in them. Luckily, this case has an IP5X rating, which makes it dust-proof. It also has four-foot drop protection. I thought it would be hard to remove the case because of the hard sides, but the AirPods case slides out easily. It is also easy to charge via cable or wirelessly despite the thickness of the case. It has a carabiner that I've attached an AirTag to as well. We gave this case an iPhone Life Best of CES 2021 award because we like it so much.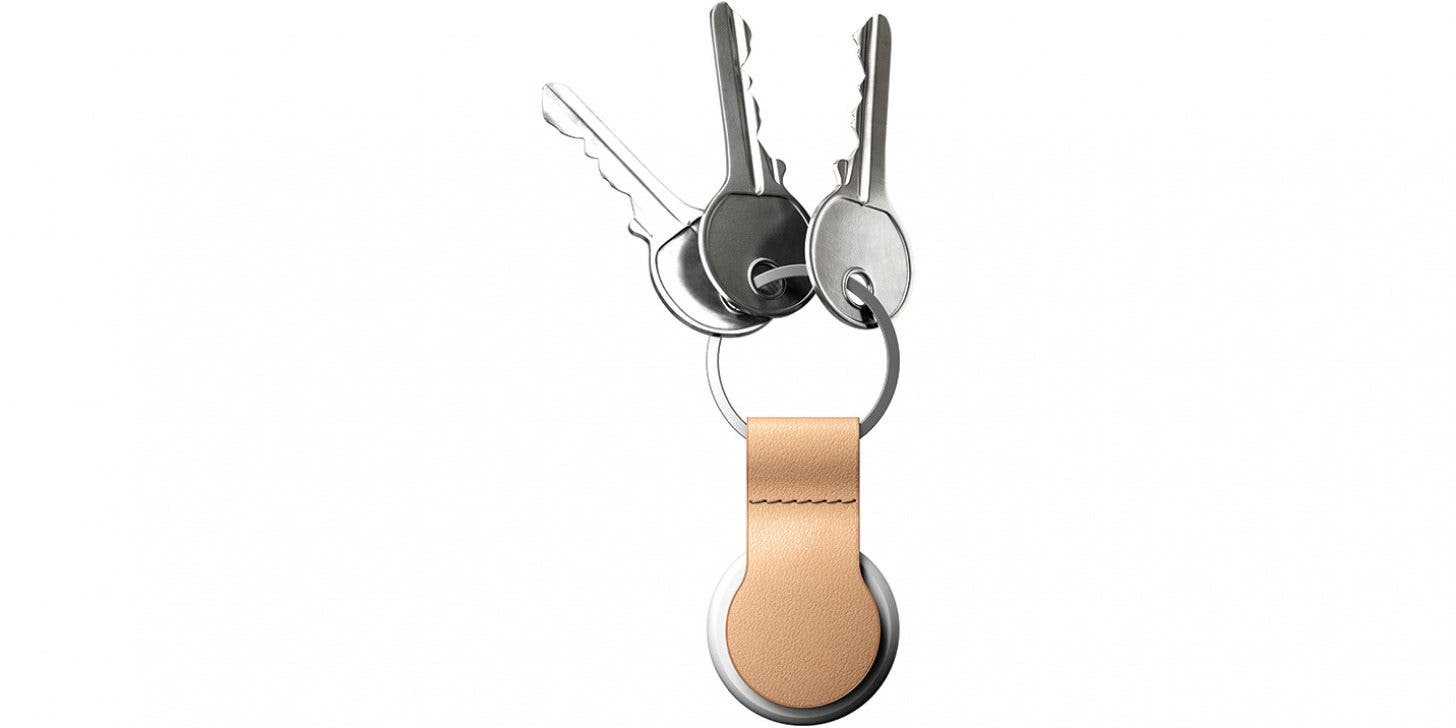 I like Nomad's sleek, stylish Leather Loop AirTag keychain better even than Apple's leather options. The Nomad Leather Loop is minimalist and adds very little bulk, making it easy to carry my keys attached to my belt loop. You can even change your AirTag's battery while the keychain is attached to it. The Leather Loop comes in black, rustic brown, and natural (a paler, almost cream-colored leather), and Nomad also offers matching iPhone cases and Apple Watch bands.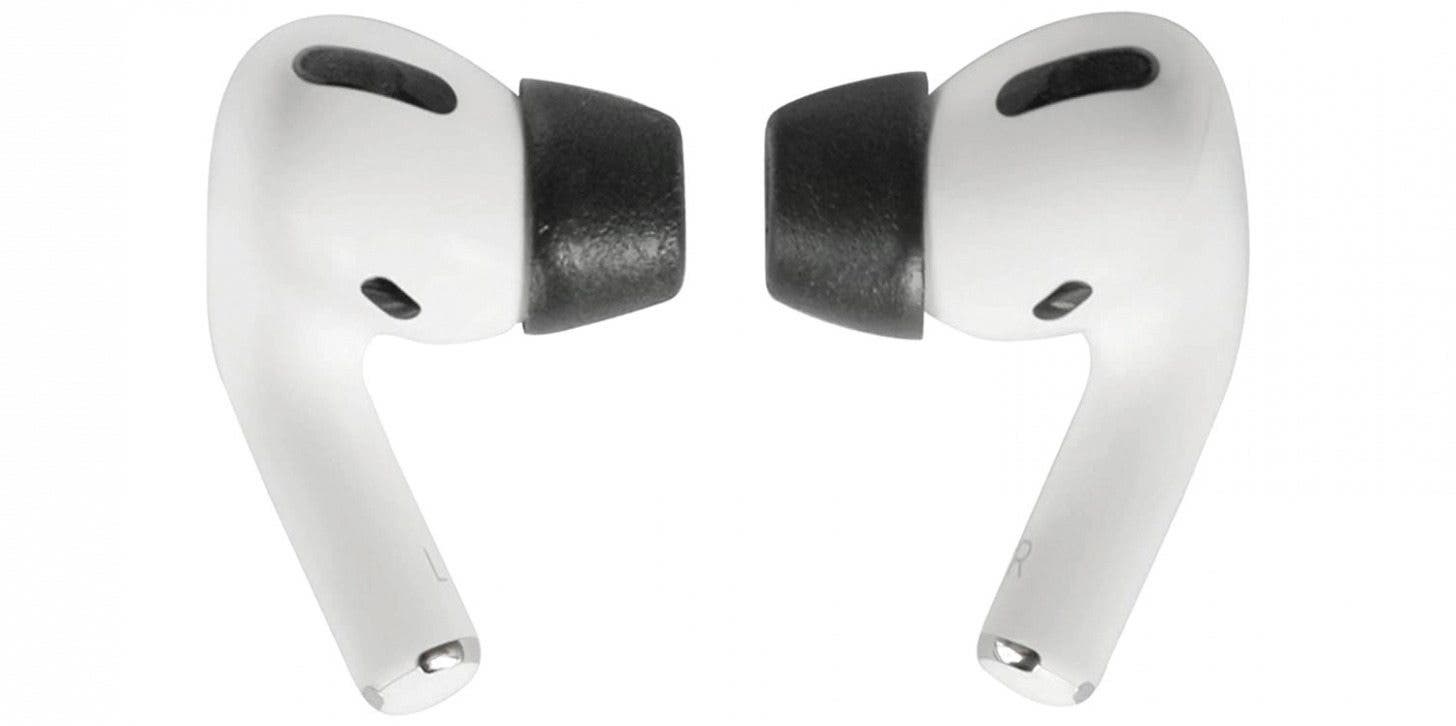 I'm sensitive to silicone and the tips that came with my AirPods Pro make my ears hurt. Apparently, that's true for a number of people. Like Apple offers, Comply gives you three sets of tips in small, medium, and large sizes. Because these tips are made of foam, they solve that problem and also mold better to my ears, which means they stay put and create more of a seal for improved noise cancellation.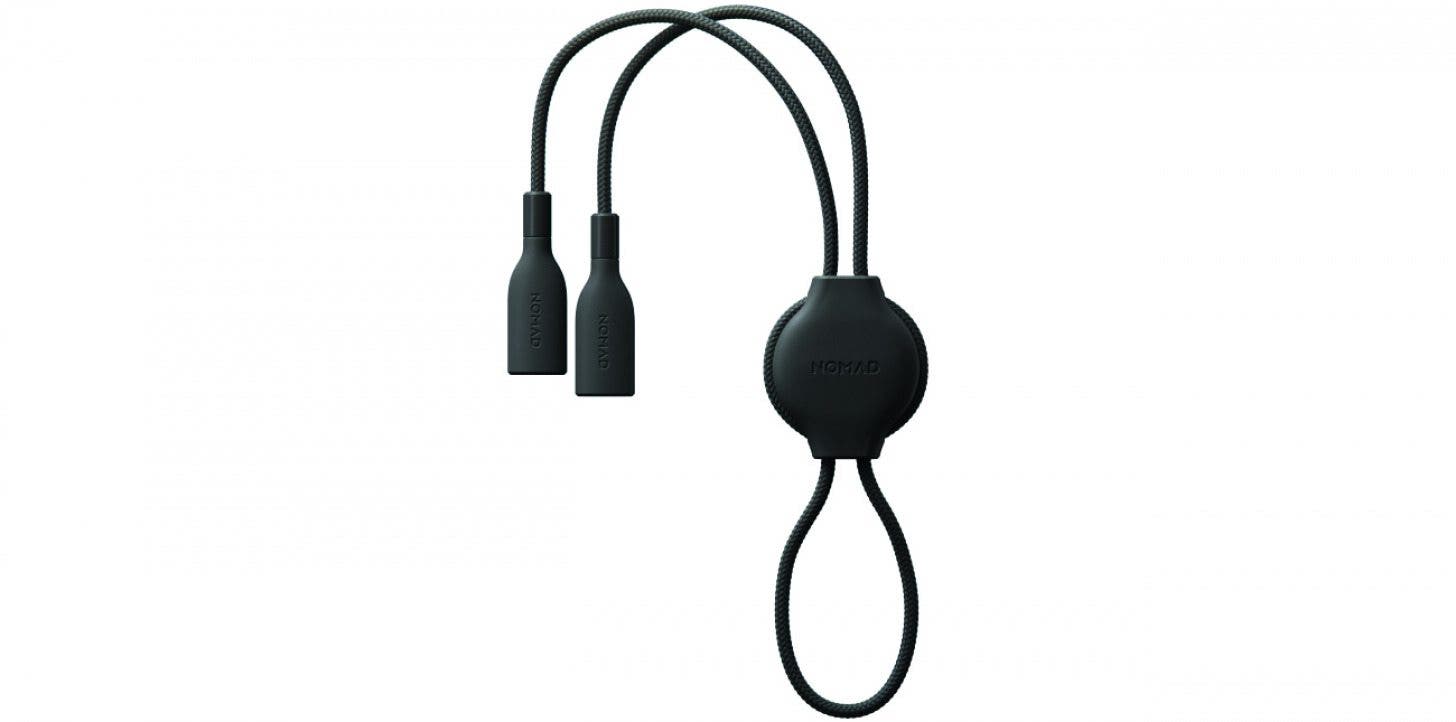 I lose two to three pairs of sunglasses over the course of a normal summer, so I was very excited to try out Nomad's Glasses Strap. The strap features a slot that you can easily pop your AirTag into, so even if you do manage to lose the glasses and the strap, you can easily track them down. It comes with several different attachments to fit the stems of your glasses, and while it might not be a seamless fit, it's pretty secure. So far this year, I'm still on my first pair of sunglasses.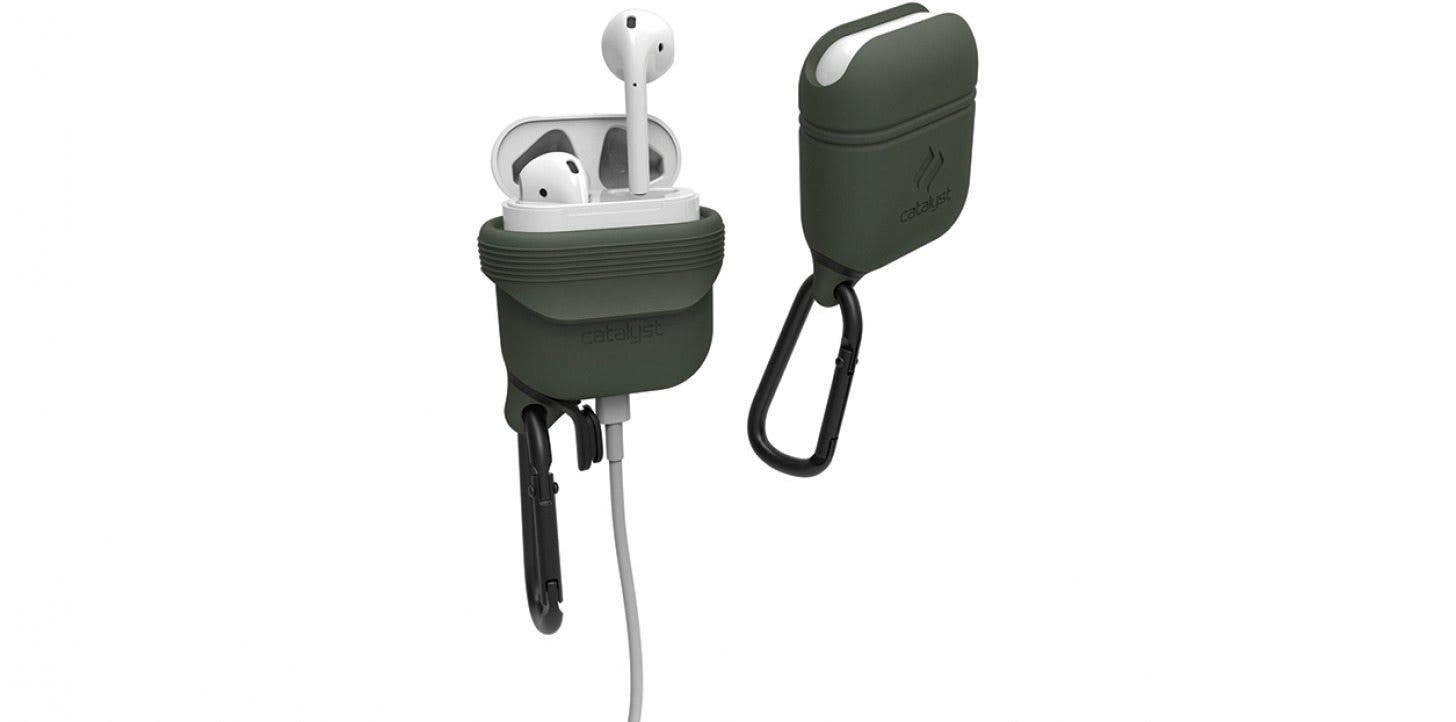 At first, this case made me nervous: It hangs upside down from its attached carabiner, and the top of the case is open. But I just traveled across the country with this case in tow, and my AirPods didn't escape once. I also verified that the case is drop-proof to a height of four feet when I dropped it on asphalt and my AirPods came out without a scratch. While advertised as waterproof, I didn't test it in the water: after peeling the top back to access my AirPods on a regular basis, the case got loose at the top. The case leaves access to the Lightning port and is compatible with wireless chargers.