By

Jim Karpen
Updated 12/22/2018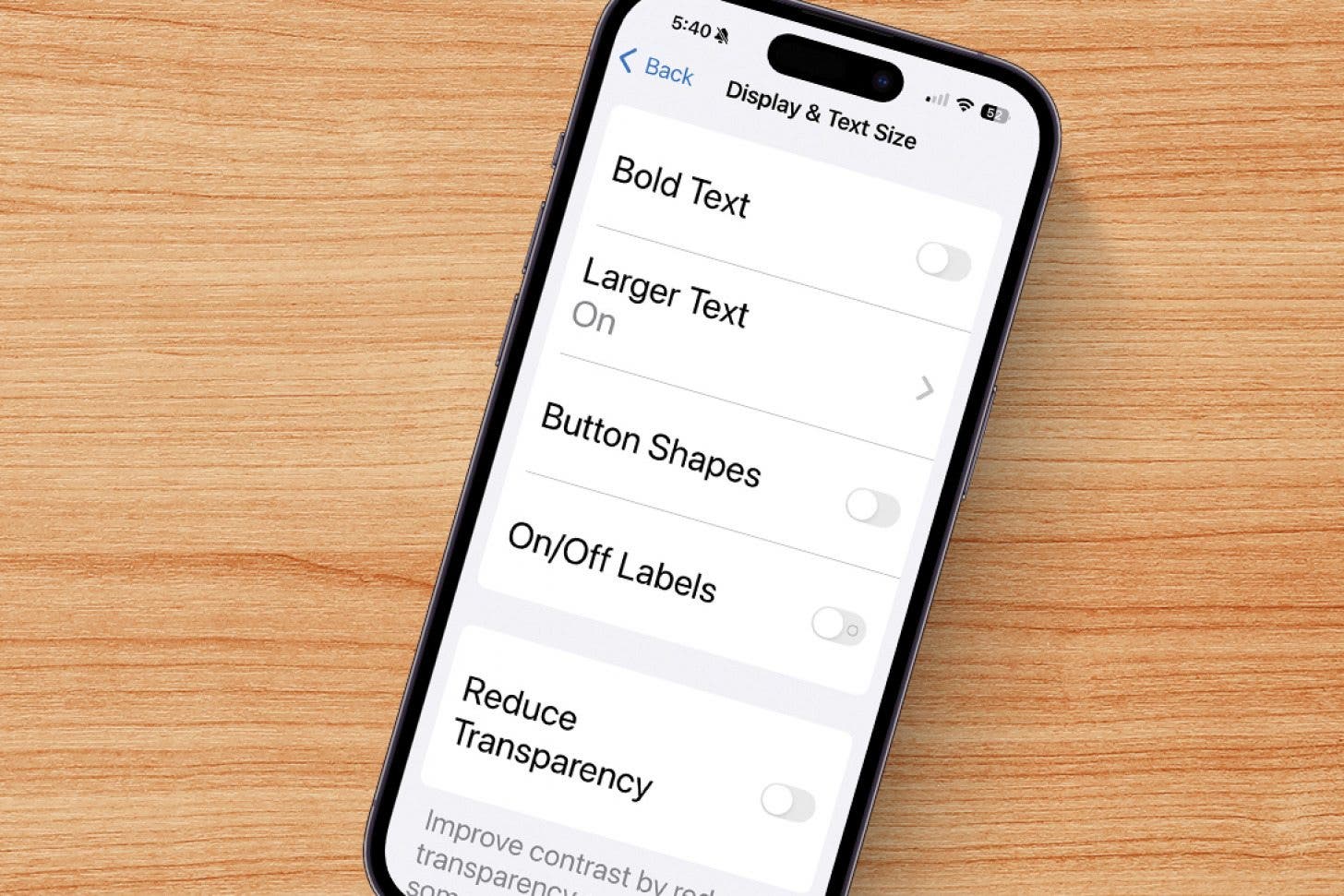 * This post is part of iPhone Life's Tip of the Day newsletter. Sign Up. *
Reader Mode in Safari is a great way to reduce the clutter on a web page to make it easier to read. When you enable this reading mode, Safari strips away all the ads, sidebars, and other extraneous material and only shows you the article and its accompanying images. The Reader Mode feature is especially useful if text size is an issue for you when​ reading. Here's how to change font size with Reader Mode on iPhone, so you can stop squinting and start reading!
Related: How to Customize Safari Reader Mode
How to Change Text Size for Reader Mode on the iPhone
Note: Reader Mode isn't available for all web pages, so sometimes you won't see the Reader Mode icon when viewing a web page in Safari.
Navigate to an article you'd like to read, then turn on Reader Mode by tapping on the icon with parallel lines that appears just to the left of the menu bar.
Now your article is in Reader Mode, and it's easier to read already! You can customize font type, size, and background color to make your reading material as legible as possible.
Tap the icon at the top right that shows two upper-case A's of different sizes.
Tap the large A to make the text larger, and the small A to shrink the text. You can tap each A repeatedly to enlarge or minimize your text.
If you prefer one font over another, tap on it in the drop-down menu to make the change.
You can change the background color, as well.
I hope all the articles you want to read are now much more legible for you!