Your iPhone comes with the Safari app as its default web browser, but you can select another one, such as Google Chrome, to be your default web browser if you prefer.
By

Hannah Nichols
Updated 01/12/2022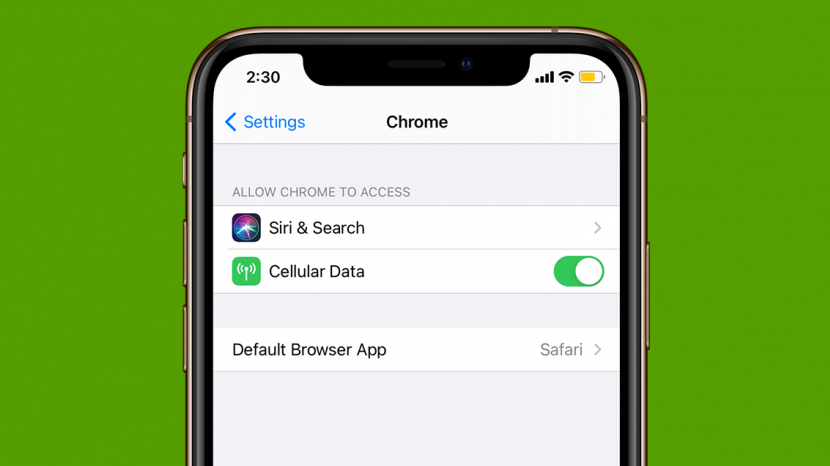 On Apple devices, Safari is the default browser. However, many people prefer to use Chrome or another browser instead of Safari. It's frustrating to have to constantly manually switch browsers when opening links on your iPhone, but you can change the default web browser on your iPhone to your preferred one. This article will show you how to switch your default browser so that your preferred browser opens when you tap on a link. This is especially helpful if you use a different browser on your MacBook than you do on your iPhone, or if you just find a different browser easier to use.
Related: How to Customize Safari Settings for Individual Websites
How to Change the Default Browser on the iPhone
A default browser can make things much easier, so you don't have to remember what features the browser you're using has, for example searching for that pesky back button on your iPhone. If you're wondering how to make Google Chrome the default browser on your iPhone or if you just don't like using Safari as your default browser, follow this step-by-step guide on how to change the default browser in iOS 14.
For best results, ensure that your iPhone is updated to iOS 14 or later.
Open the Settings app.
Scroll down and tap the browser you wish to use, such as the Chrome browser app. If you don't see the browser you want, you may need to download the app for that browser from the App Store.


 

Select Default Browser App.


 
Tap whichever browser you would like to use as your default browser.

When you've selected your new default browser, you'll see a blue check mark next to it.


And you're done! Now that you know how to switch your default browser on your iPhone iOS 14, you can more easily open links in your preferred web browser, whether it's Safari, Chrome, or another browser. Are you having trouble deciding which browser is best? Read this Safari vs. Chrome article to see the pros and cons of each one.