MacBook covers, carrying cases, wireless keyboards, AI-powered webcams, electric standing desks, and more! Check out our eleven favorite Mac accessories!
By

Cullen Thomas
Updated 10/24/2022
With a MacBook you've got a great laptop, and to go with it, you'll need great gear too: the best cases, bags, cameras, tablets, and desks. Here we've got eleven of the best Mac accessories so that you can outfit your Apple laptop in the way that it, and you, deserve.

This bag's aesthetic harkens back to a different time, but it offers a truly exceptional design for a MacBook carrying case. It can easily be configured as a satchel, backpack, or purse, and has plenty of room for your charger, cords, and other accessories, all while staying slim and comfortable for the long haul. The leather exterior and padded interior protect your investment whether you're flying to the coffee shop, the office, or the Yukon. Plus, it's beautiful!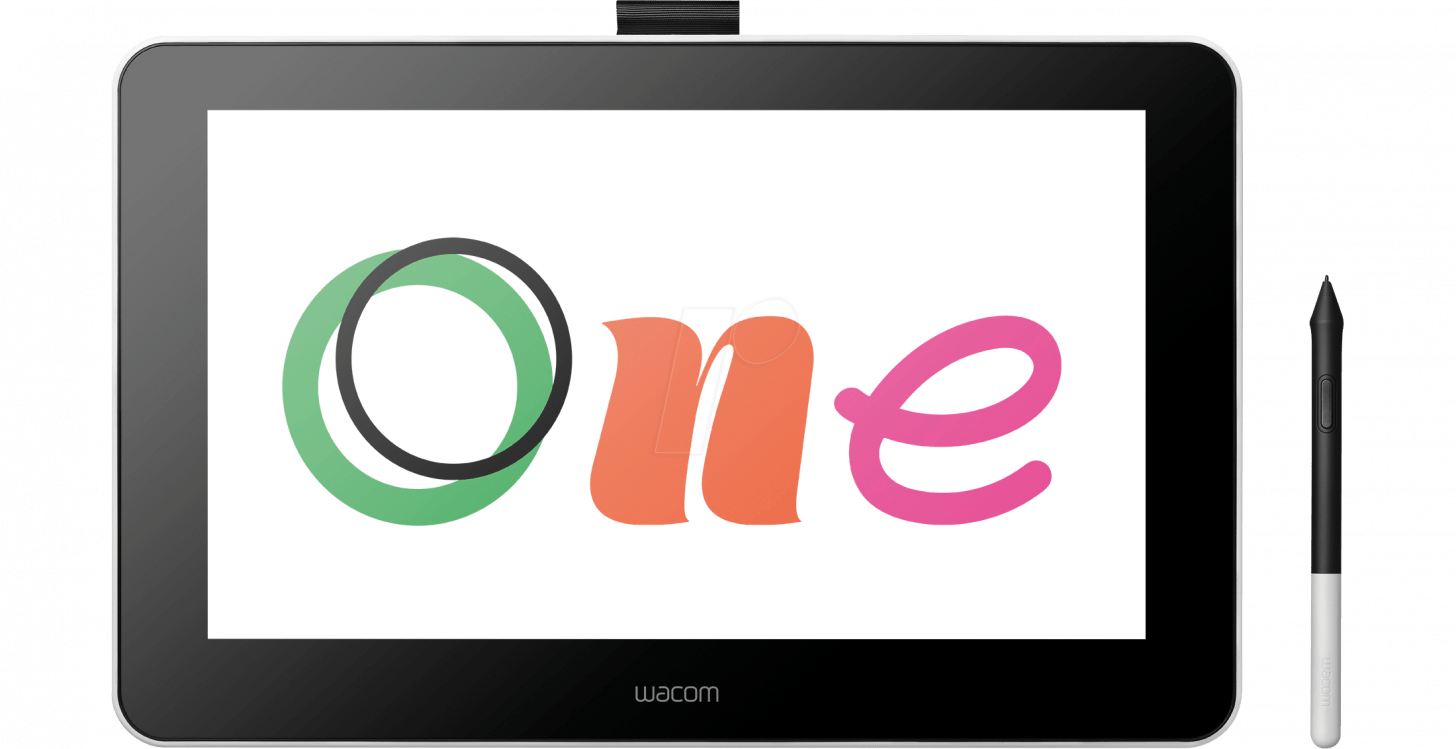 Though slightly less portable than the ViewSonic (below), the One offers Wacom's legendary professional stylus drawing capabilities. This little monitor still runs off just one cable—it's a weird proprietary X-style cable which is by far my biggest complaint—and with it set up, you can draw and illustrate in ways that no Apple Pencil can match. Wacom One tracks your stylus angle in addition to its pressure, and the results are a thoroughly enjoyable drawing experience useful for illustrating, presentations, and fun!
Like the Azio FOQO (next page), the Nuphy Air75 offers a premium typing experience with replaceable keycaps and switches. It's a low-profile keyboard with an excellent key-strike feel and a robust build. It can connect to up to four devices and easily switch between Mac or PC command keys with the flick of a switch. Somehow, this tiny thing delivers a full keyboard experience despite its size. It's got every key you need, plus room for a dedicated screenshot button.

If you're looking for something a little easier on the wallet and easier to use than the Lumina (next page), you'll find it in this kit from Kensington, which sports a 1080p webcam superior to those in most MacBooks at an affordable price. Light on your face separates you from the background and makes you the subject of the shot in a subtle but important way, so the kit also comes with a ring light and stand. The ring light offers blue or yellow light settings to match the color of your existing room, and if set up on your desk, it augments your calls with a pleasing glamour light to help you feel your best.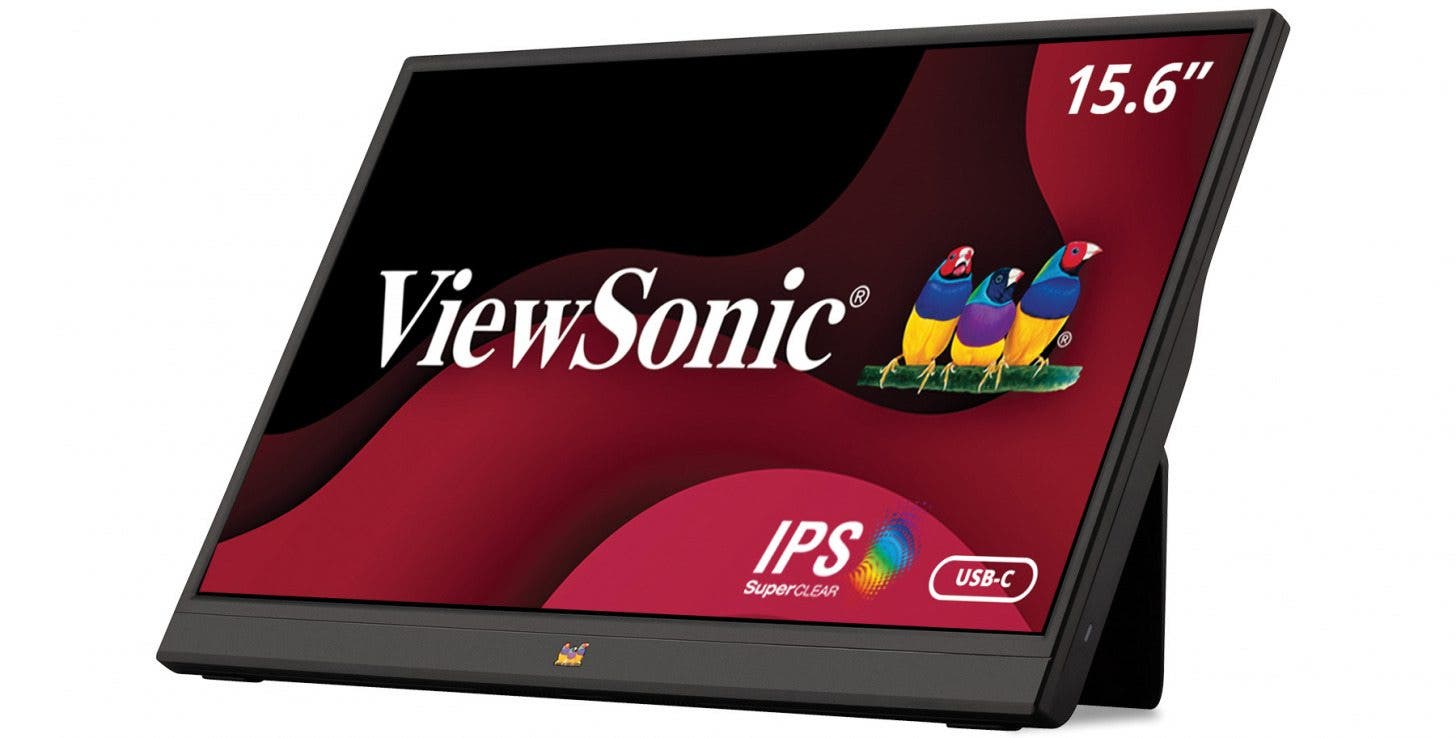 This 15.6-inch high-definition monitor can be powered by its USB-C cable alone. Simply plug that one cord into your MacBook's thunderbolt port, and it lights up, extending your workspace or duplicating it for presentations. This is such a useful gadget that it now travels with me everywhere I go. While the color accuracy isn't going to perfectly match your Apple display, it's plenty bright for any task.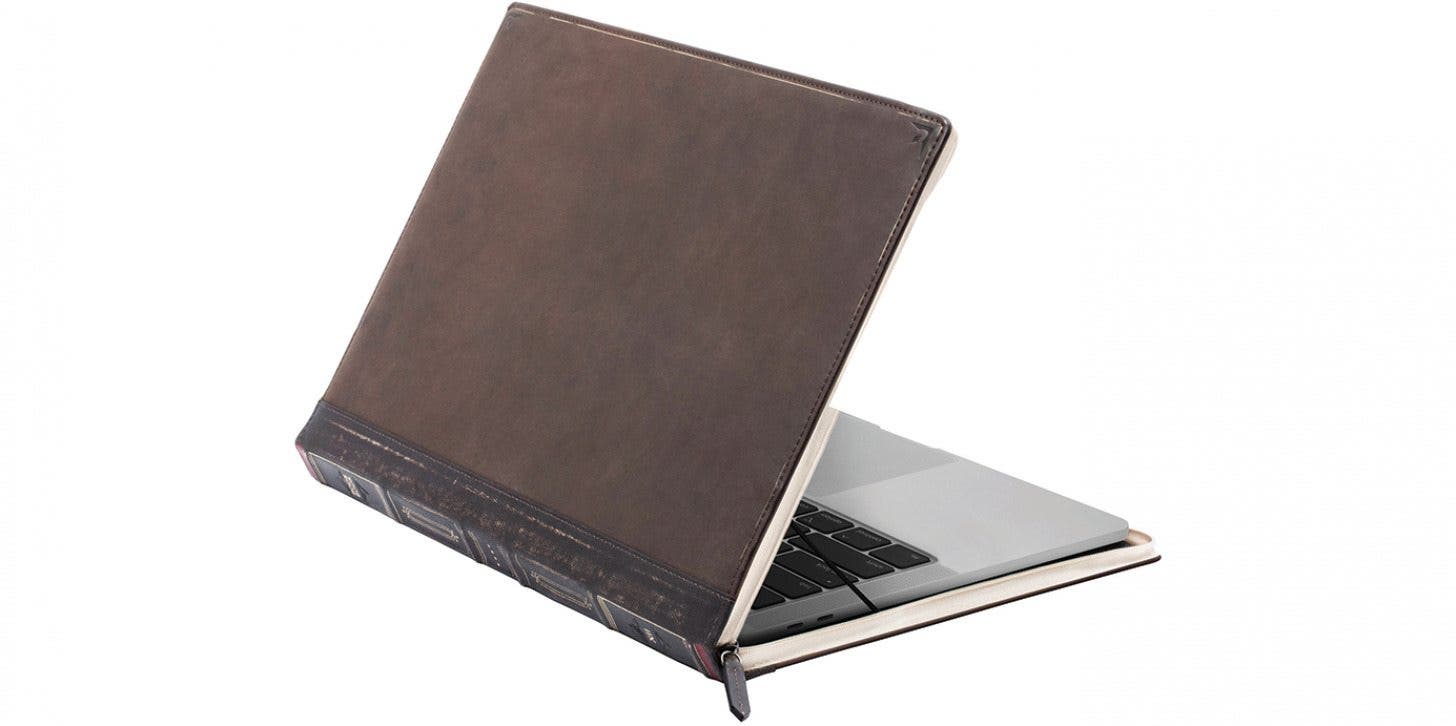 There's something perfectly charming about binding your MacBook into a hardback cover. What better way to protect all your files than what's worked for centuries with important manuscripts? It'll work with your computer too. This portfolio case folds open and zips shut. It doesn't attach to the MacBook, but once assembled, it doesn't come loose unless you want it to. While I've tried a few different plastic cases over the years, I find they often leave scratches on the MacBook's aluminum. This BookBook is an excellent, classy way to keep your MacBook scratch free.
Dock your MacBook to your keyboard, mouse, monitor, webcam, printer, and more with just one cable, hiding the rest out of sight. The Razer Thunderbolt Dock Mercury 4 doesn't have as many USB ports as some other docks we've tested, but it is the most beautiful, with a minimalist design that compliments your MacBook with clean futuristic lines. When the goal is a pleasant and welcoming workstation, this is the dock to get. A clean desk makes space to think clearly.

The Azio FOQO Pro is a mechanical keyboard with a perfect 75 percent layout (meaning it doesn't have the number pad). The typing sensation feels great; separating the F-keys from the number keys makes it easier to hit the ones you mean and not the ones you don't; the lights are pleasing but not intrusive; and my favorite feature is the selector knob to rapidly switch devices. I thought I'd love the volume knob, but honestly, I don't need it. The best part: if you don't like the way the keys feel, or if a key dies, you can easily swap out the switches.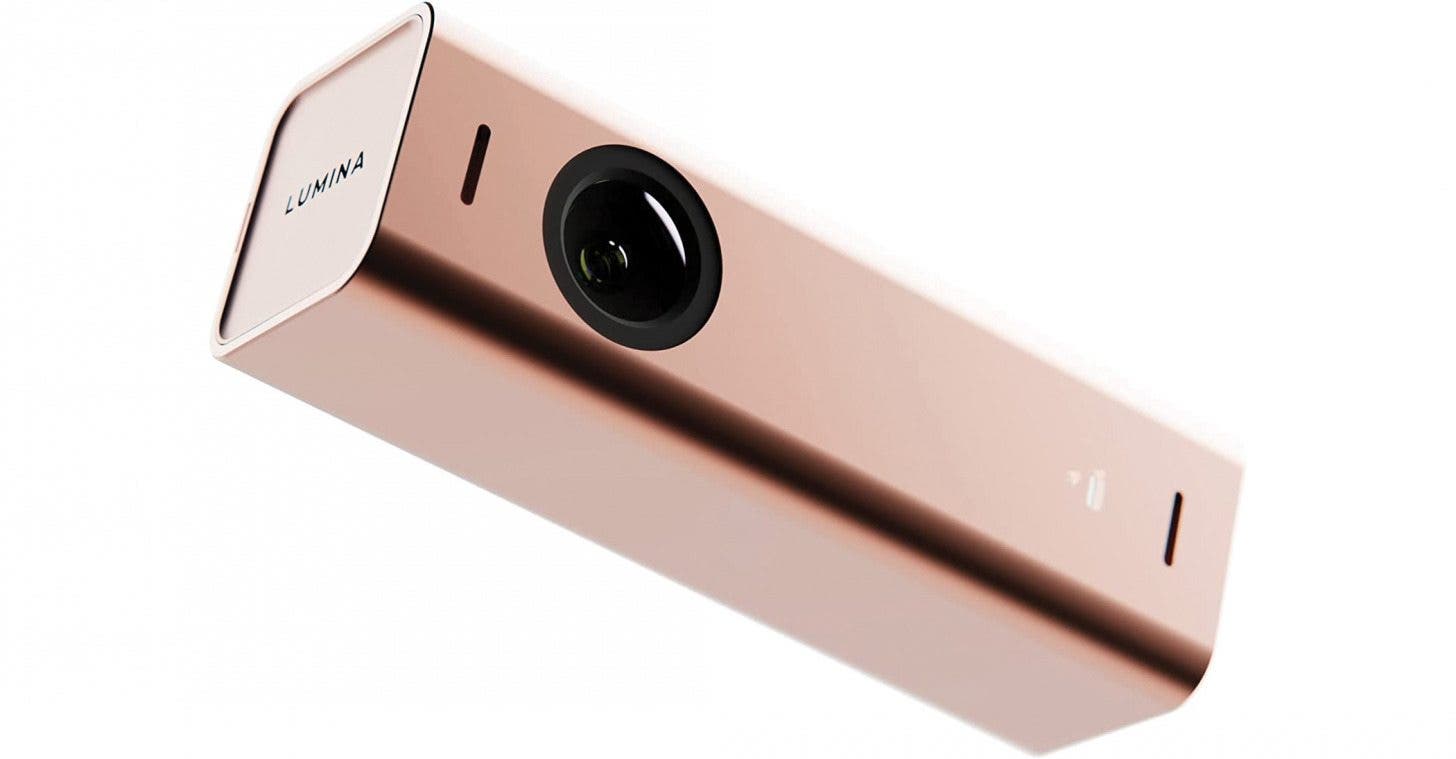 This 4K webcam from Lumina advertises that it's AI-powered. What they mean is it offers an automatic pan and zoom feature as if you had a camera operator keeping you at the center of the shot, like the Center Stage feature on some iPads. It can also blur the background in a more pleasing way than what's built in to Zoom, and the image quality beats the competition. The Lumina Pro is much better than the webcams offered by most Apple products: with 4K resolution and excellent software support, you can look great on every call.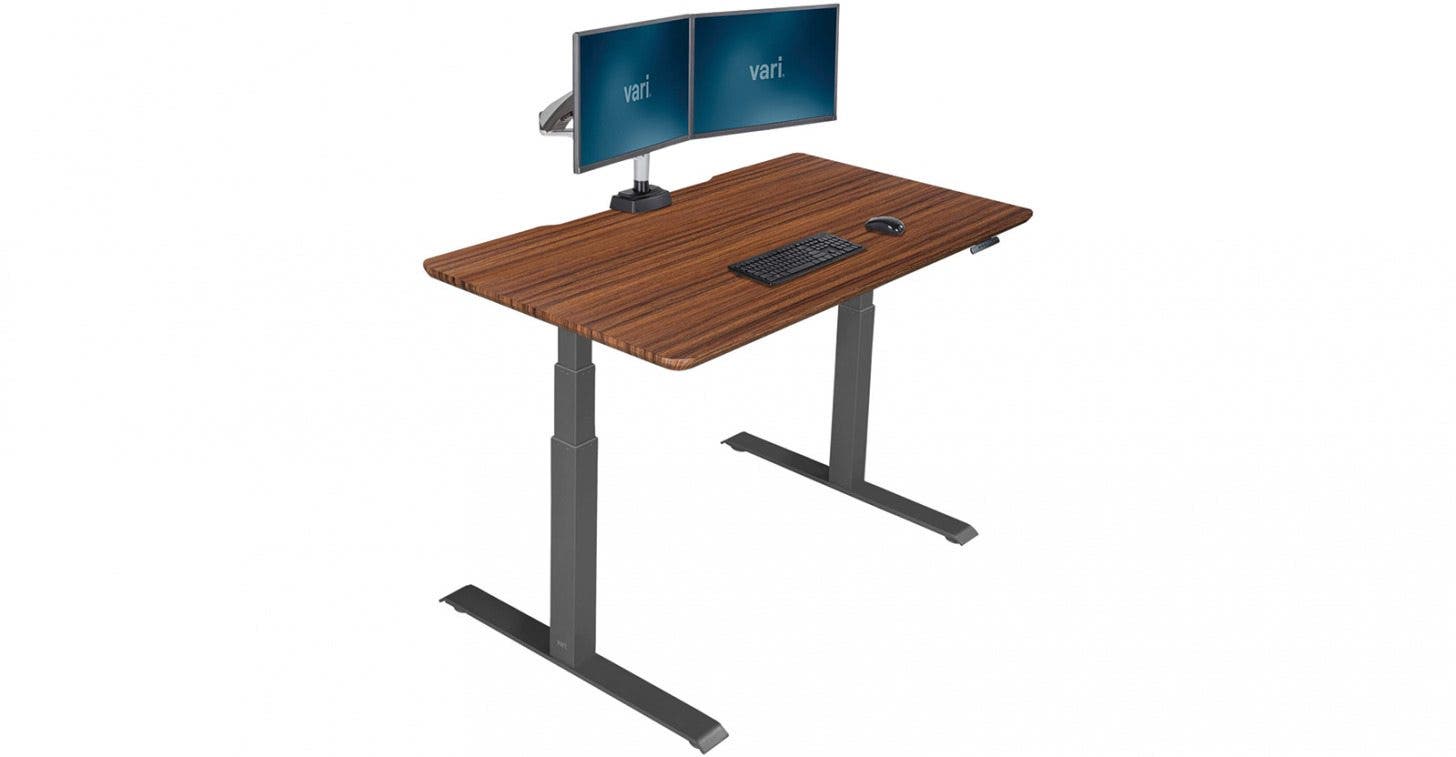 When your Mac sits all day, so do you. Try elevating your workstation! You won't regret it. To say that having a standing desk changed my life might sound hyperbolic, but it's true that sitting all day long every day can be bad for your health, and it was bad for mine. Standing up from time to time makes all the difference. I've assembled a few different brands of standing desks over the years, and Vari's Electric Standing Desk was the easiest by far, with simple instructions and well-designed support structures built into the desk surface to make fitting the parts together a breeze.
This headset is the perfect tool for clear communication on long video calls. This headset is comfortable, it's got great audio quality, its microphone gets a loud and clean pickup without echo, and the battery lasts upwards of 300 hours. That's not a typo. I've spent far too much money on headsets in my life, and now you don't have to: this is the one to buy. Though I've got a rack of more expensive sets to compare with, these are my clear favorite.
 
Top image credit: KrikHill / Shutterstock.com