By

Dig Om
Tue, 01/07/2014
For me the Pepcom Digital Experience is like the unofficial launch of CES, an informal party where exhibitors give us a preview of what we can expect in the coming days of CES. With the sprawl of wireless charging solutions, audio gear, gaming gear, robotics, cameras, and wearable smart accessories it was a challenge to absorb everything that is on display. Nonetheless, I did my best to check out each and every booth at this condensed version of CES, and the following are some of the highlights of what I came across last night.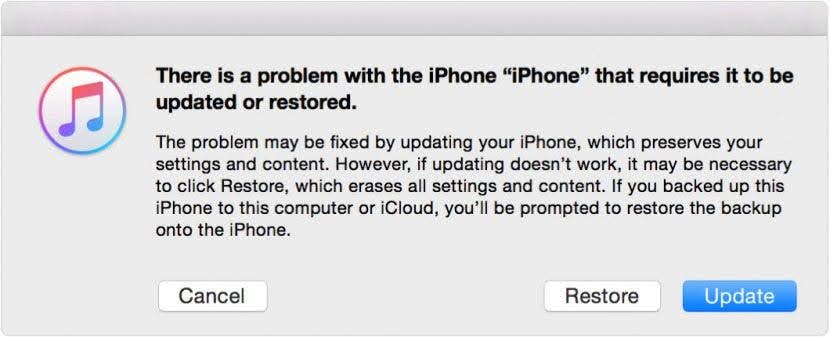 Get ready, Torque headphones are about to light up the headphone market with their soon-to-be-released on-ear/over-ear convertible headphones. To say that these headphones are meticulously crafted would be an understatement. I got to spend some time chatting with their designer, Yasu Yamamoto, and his passion, enthusiasm for these highly customizable, precision headphones was more than evident. These headphones feature swappable ear cushions that attach magnetically and incorporate different "valve" structure into their internal architecture to provide a delicately fine-tuned listening experience. Stay tuned, these totally unique headphones are set to hit the market later this year (as of now I don't have any word on pricing) and when they do, I'll be sure to let you know.
I'm a big fan of iOS gaming in general, so when I was catching up with the folks at Gameloft about what we can expect from them this year, and they mentioned that Steel Series had their new Stratus wireless game controller on display just around the corner, I quickly made a bee-line for their booth. The Stratus is everything a good iOS game controller should be, and brings to the playing field lots of elements that the other game controllers on the market do not. The Stratus is compact, comes with a protective snap-on cover, features snappy, responsive controls, feels sturdy in your hands, and perhaps most significantly, it's the first and only MFi game controller to wireless connect with your iOS device via Bluetooth, allowing you to play on your iPad, iPhone, or connected TV. I'm expecting the Stratus to retail for $99 when it becomes available.
Don't let these awesome speakers fool you. These award-winning, high-fidelity speakers are not your run of the mill Bluetooth speakers, not by a long shot. The Korus speakers use patented SKAA technology, which does away with the audio quality loss that can often be associated with Bluetooth speakers. The sound these speakers pump out is amazing; they have to be heard to be believed. Available in different size options, the Korus speakers also allow for super simple pairing, a connectivity range of 65 feet, the option of running the speakers off of D-cell batteries, for a truly portable boombox experience. These speakers are all you'll need for the home, or for massive audio on the go. The larger V-600 retails for $399.99 and the smaller V-400 for $299.99.
Lacie's new, Apple-friendly hard drive is quite the revolutionary invention. This miniature 1TB hard drive serves as a wireless hub that allows you to wirelessly connect up to five different devices to it so that wherever you go, whether it's to Starbucks or on a camping adventure with the family, you can all access the content of the hard drive. Furthermore, it's also integrated with Dropbox, allowing you to access and update whatever media files you have in the Dropbox cloud. The accompanying app makes browsing your libraries a breeze and the whole system is as iOS-friendly as can be. The Lacie Fuel is expected to retail for only $199.00.
The next generation of smart home appliances are making a huge splash at this year's CES, and leading the way with a great deal of critical acclaim is Nest. Makers of the "learning" thermostat and intelligent and interactive smoke detector and carbon monoxide monitor, nest has redefined the way we can interact with our home appliance technology.
The Nest Learning Thermostat ($249.00) learns your temperature habits and adjusts the indoor climate accordingly, with an auto away feature to help keep your bills down by not overheating your house when your family is at work and school. It also allows you to manage your house's temperature using your iDevice as a remote control.
The Nest Protect Carbon Monoxide and smoke detector ($129.00) can give a friendly, gentle alert for burning toast, before setting off a full scale alarm, and allows you to silence the alarms with a simple wave of your hand in front of the device. It can also send alerts to your iDevice for unprecedented home safety monitoring.
This rugged Bluetooth speaker is quite the gem. I've come across a lot of Bluetooth speakers in my time and this one from Fugoo seems like it would suit just about anyone's tastes. It's extremely portable, with a massive sound for a speaker not much larger than a can of soda. It's completely waterproof-able and can be submerged under 3-feet of water for half an hour; it supports Siri or google Now; and most uniquely, it allows for the interchange of external shells. The shells I saw on display ranged from very simple to totally blinged out; from gem-studded affairs, to rugged and extra durable. Whatever your style, the Fugoo likely has a shell to match. The Fugoo line of speakers are priced at $229.00.
---
Stay tuned to iPhone Life, I'll be bringing you more in-depth reviews of all of these amazing new items once I've had a chance to catch my breath after the whirlwind that is CES!