(Sponsored Post) By

Olena Kagui
Wed, 03/03/2021
Studies claim that your smartphone has ten times more bacteria than a toilet seat. In fact, serious pathogens can be found clinging onto the sleek surface of your device. Get in the habit of cleaning your phone just like you clean everything else. But don't reach for that "all-purpose" cleaner! CASEBUDi creates pre-moistened wipes, perfect for your phone cleaning needs. Just one wipe a day can keep the germs at bay!
We take the time to wash our hands, clean our homes, and launder our clothes. So why do we neglect our most handled possessions? It's no wonder our toilet seats are cleaner than our phones - we actually take the time to disinfect them! CASEBUDi makes it easy to incorporate a new cleaning routine into our busy lives with its 30-pack of individually-packaged wipes.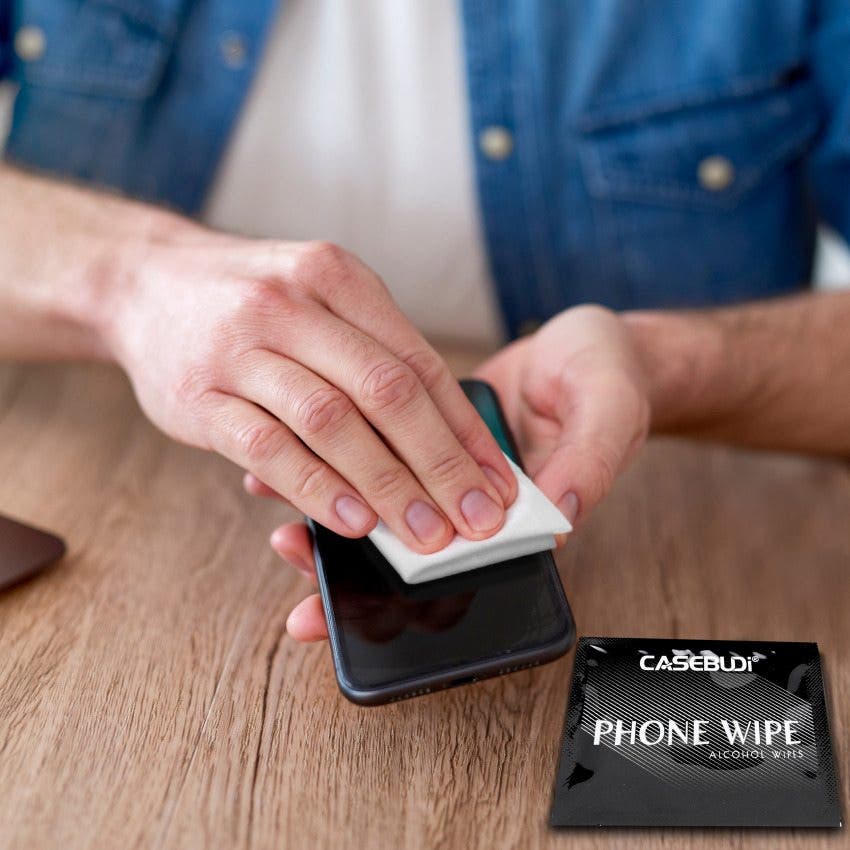 As Dr. Michio Kaku's said in one of his books, "Today, your cell phone has more computer power than all of NASA back in 1969 when it placed two astronauts on the moon." It is important to respect our phones as they are essential, not to mention expensive. Many cleaning products and even "universal" wipes contain ingredients such as bleach. These can cause irreparable harm that is unlikely covered by any warranty.
CASEBUDi's phone wipes contain 70% Isopropyl Alcohol, which can safely clean your entire phone, including its sensitive touchscreen. You can even use them to sanitize your other electronics. They are individually packaged to keep them squeaky clean and compact for use on-the-go. All 30 5" x 8" wipes are conveniently folded into a $6.99 box that will last you an entire month.
Tackle the invisible messes as well as unsightly fingerprints on the surface of your phone with CASEBUDi's phone wipes. These individually packaged pre-moistened towelettes are the perfect simple solution to safely cleaning your most-used devices. Keeping your phone clean will not only help you stay safe but will keep your phone working better longer. Unlock the ability to kill a months-worth of germs for the price of a fancy Starbucks latte with CASEBUDi.