By

Brian Peters
Updated 04/06/2022
A common problem many iPhone users encounter is that their device will begin asking them for the Apple ID password repeatedly, even when the password has been entered correctly. There are several possible reasons this could be happening, but luckily most of the solutions are simple and easy to try! In this troubleshooting guide we will walk you through the troubleshooting steps in order from the simplest, to most drastic.
What's in this guide?
The first thing to check if your iPhone keeps asking to sign into Apple ID is Apple's System Status web page.  It's possible that the issue you're experiencing is being caused by a problem on Apple's end, and if this is the case, there is no need to do any further troubleshooting until the service is functioning properly. To find the system status page, follow these steps:
Open Safari (or your preferred browser).


Tap the address bar, enter Apple System Status, and tap the result shown below.



If it says "All services are operating normally" the issue is likely on your end.  If it does not, check which services are currently experiencing difficulties.


If services related to Apple ID or iCloud are currently down or experiencing other problems, the issue may well be on Apple's end, and in this case you are better off waiting until this status page shows that they functioning before proceeding. At that point, you may be asked for your Apple ID password one more time, but if it happens again after that, proceed with further troubleshooting steps. After completing a step, one request for a password is expected, but more than that means the issue persists, and you will want to try the next step. Also, please sign up for our free Tip of the Day newsletter for more guides on Apple ID issues and other device management tips.

Discover your iPhone's hidden features
Get a daily tip (with screenshots and clear instructions) so you can master your iPhone in just one minute a day.
Next, check your Wi-Fi and other network connections, to make sure the problem isn't your iPhone being unable to send the Apple ID credentials to the Apple servers. A quick and simple way to disconnect and reconnect to your networks is to toggle Airplane Mode on and then off again.
Open Settings.


Tap the Airplane Mode toggle to turn it on, wait a few moments, then tap again to turn it back off. You should automatically reconnect to your networks.


"Try turning it off and back on" is such a common suggestion in tech troubleshooting that it is almost a joke, but that doesn't mean it's not a good thing to try. As long as you are working with an iPhone X or later, we have a guide that will show you how to power your iPhone off and back on. If you have an earlier iPhone, the steps are the same, except that you only need to hold the sleep/wake button on the side.


This issue could be caused by iOS being out of date. If you're not sure how to check for and perform an iOS software update, consult our guide on how to update your iPhone.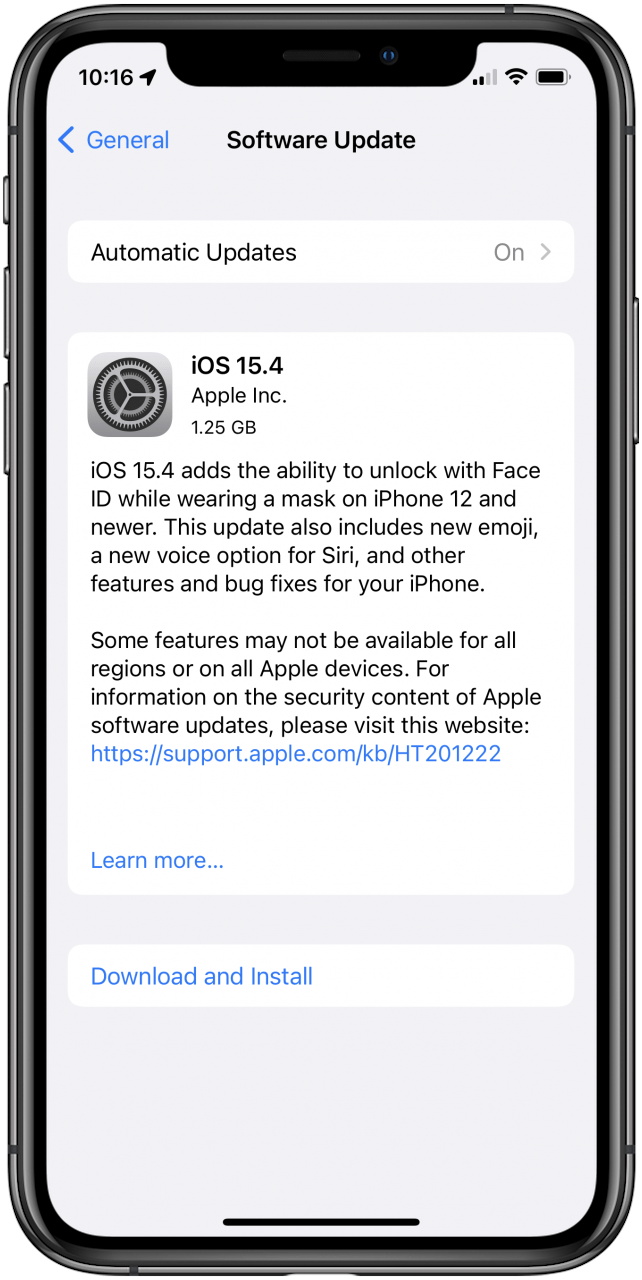 Once you've confirmed that iOS is up-to-date, if the issue still continues, it is possible it is a problem with out of date apps.  Fortunately it is easy to update all apps at once, and we have a guide that will walk you how to update your apps.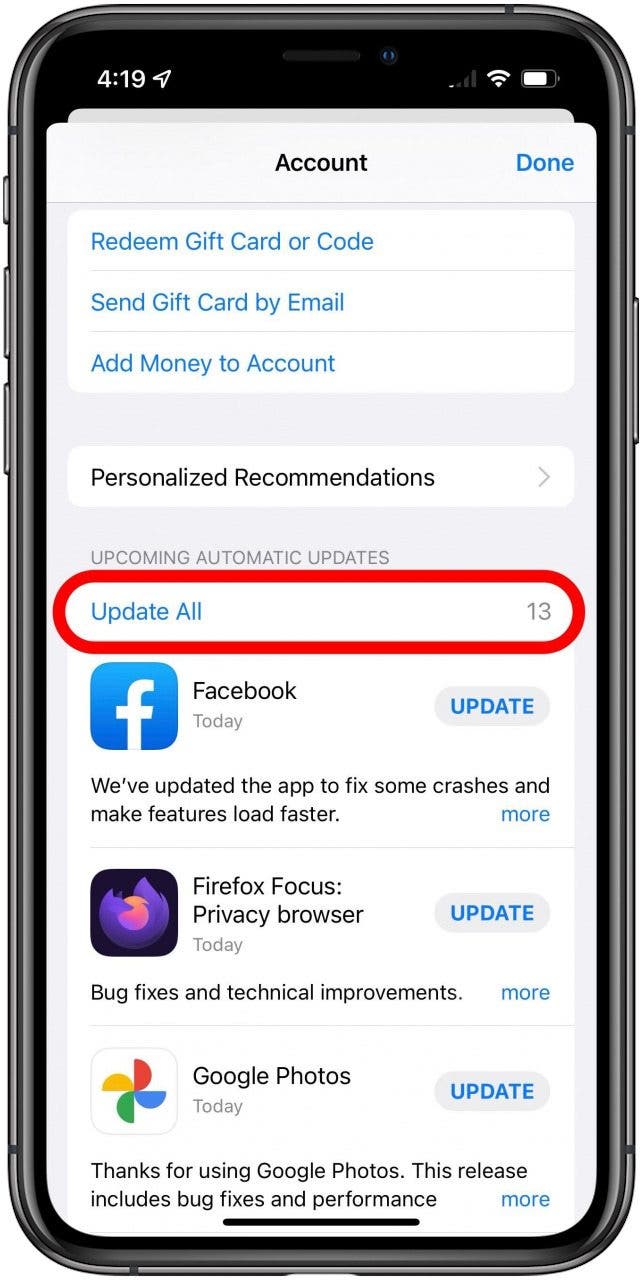 Another potential solution that is easy to try is turning iMessages and FaceTime off and then back on again. You can follow this guide to help you find the iMessages Settings. Unlike that guide, however, iMessages should already be on, and you will turn it off and, after a few moments, back on. The process for FaceTime is virtually identical and its settings should be right below those for Messages, as pictured.


Next, you should try logging out, and back in, to your iCloud/Apple ID account. As part of a troubleshooting guide for another issue, we have already covered the steps to sign out of iCloud and back in again.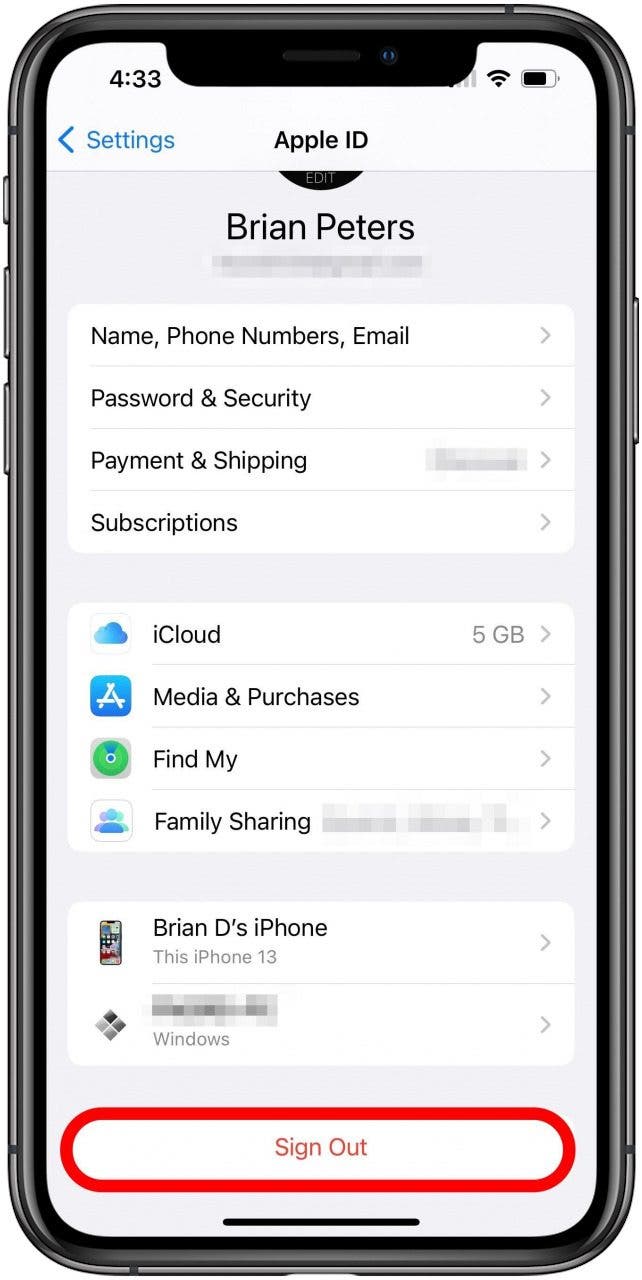 At this point, the possible solutions that remain require a bit more work. The first, and easiest, of them is resetting your Apple ID password. We have a whole article on resetting your Apple ID password, with methods for resetting via your iPhone or a computer. Make sure to log back in after you do, and wait to see if your iPhone requests your password again.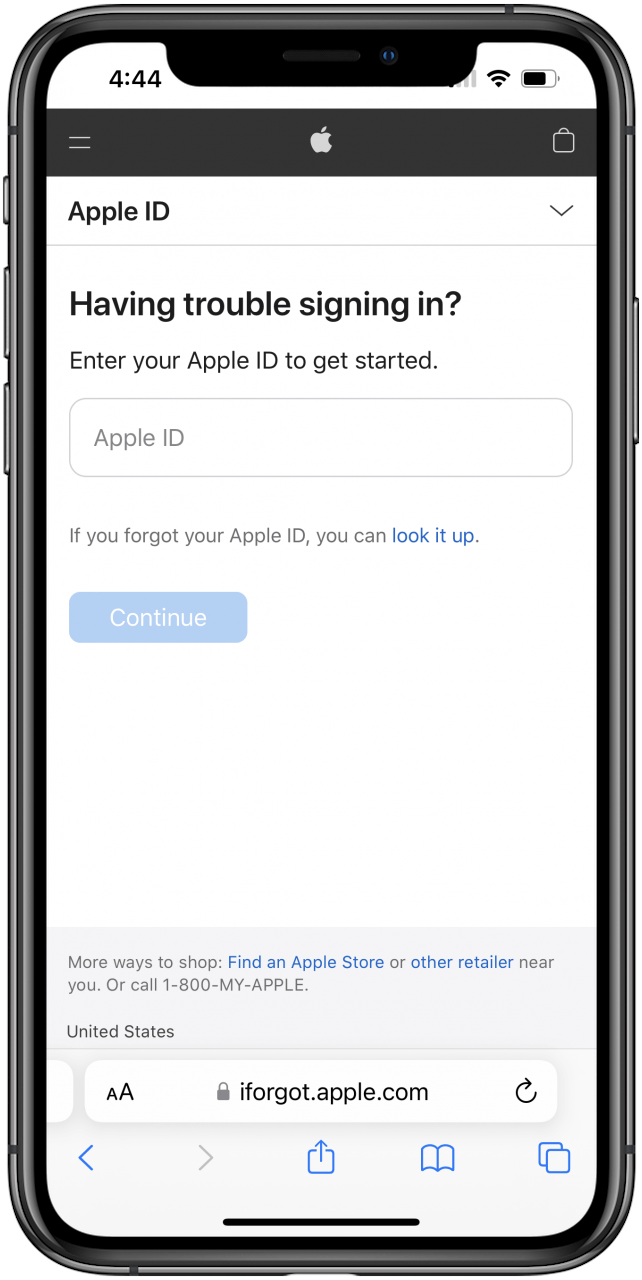 Unfortunately, if the problem of your iPhone asking for your Apple ID password is still happening, the only things left are fairly extreme. You can try backing up your phone to a computer and then restoring it. Normally, iCloud backups are an easier option, but since iCloud may not be working for you, in this situation you want to do a full backup to a computer. Our guide on this process covers both backing up to a Mac and backing up to a Windows PC using iTunes. After following these steps to back up your iPhone, click the Restore button and follow the onscreen directions, making sure to delete the data and settings currently on your phone.


Hopefully this guide has helped you solve your problem and your iPhone has stopped asking you for your Apple ID password. If you found this helpful, make sure to check out more of our guides for other information on making the best use of your Apple products.