By

Olena Kagui
Updated 09/07/2023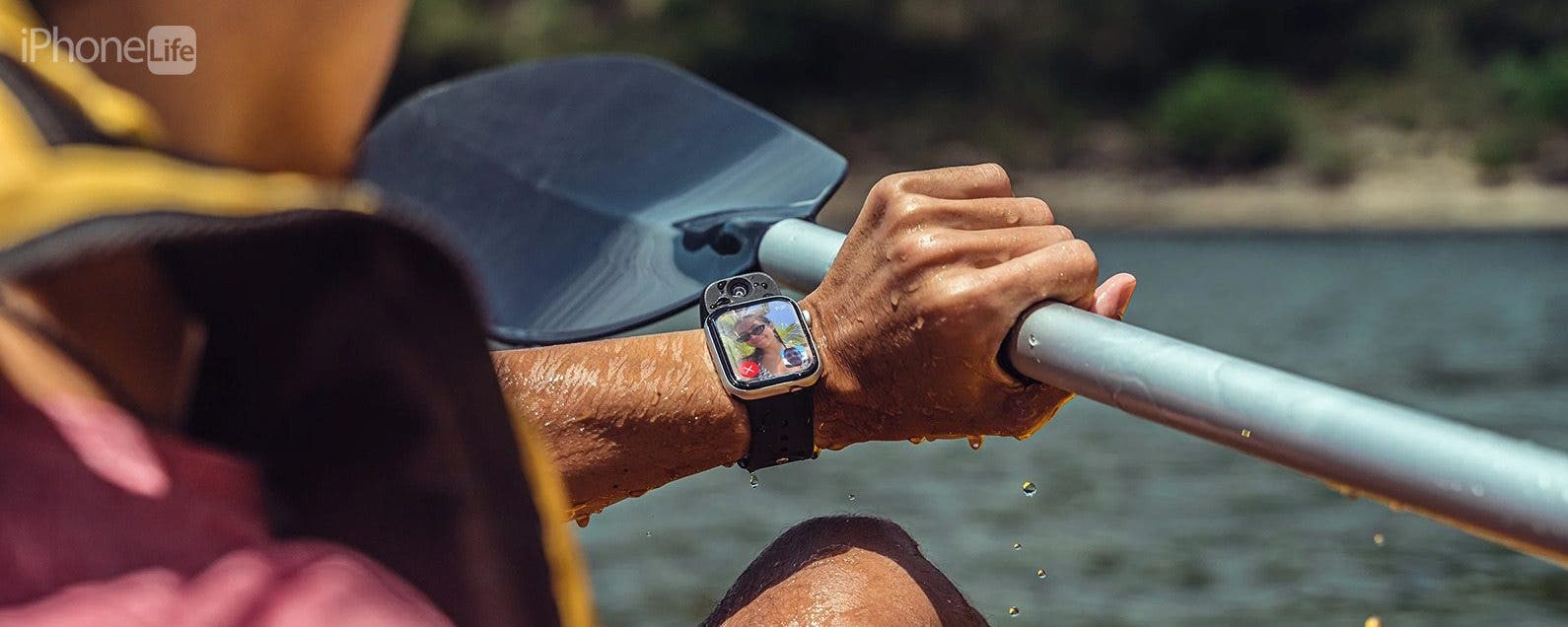 Gone are the days when tech and water didn't mix. Today we have a wide selection of water-resistant and waterproof products that can enhance our poolside days and beach trips. Living on Maui gives me constant opportunities to test the best beach and pool gear against the elements. I'll share my favorite gear with you that passed the test of tropical island life.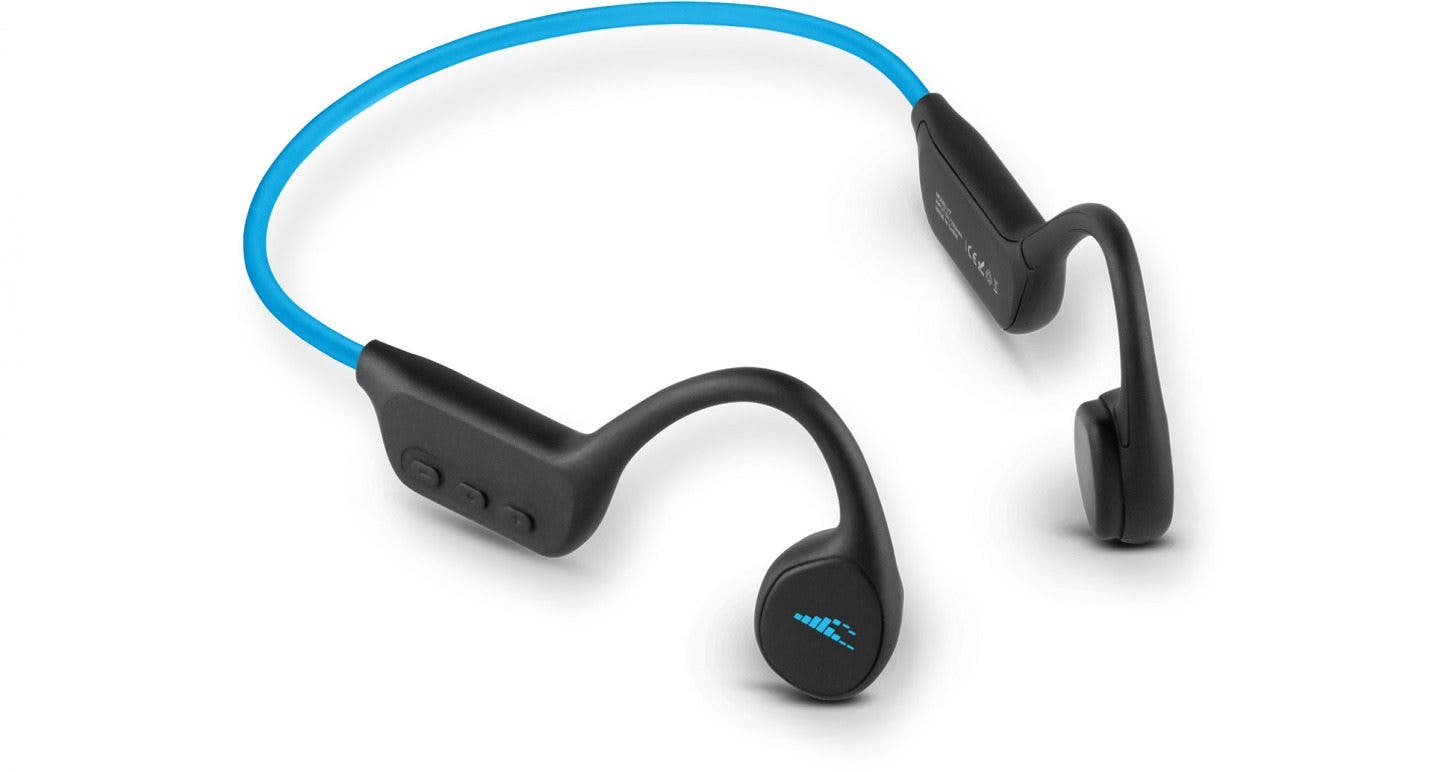 I love to swim laps, but if I'm attempting a 5k or swimming in a pool full of boisterous children, I need music to get me through. What sets H20 Audio TRI Multi-Sport Headphones apart from others is their impressive quality and nine-hour battery life. Plus, they are bone conduction speakers, so they can be worn comfortably during any activity while letting you hear surrounding sounds and equalize your ears if you are underwater. While many products labeled waterproof are only water resistant, these are the real deal and can be submerged up to 12 feet (3.6 meters) for as long as you want! These headphones are now my go-to for swimming in the pool and in the ocean. They play music clearly and at a great volume. While they stay on well, I clip them to my goggles in open water to avoid losing them!
The smart goggles by FORM seem like they are straight out of a futuristic movie because they offer real-time in-goggle metrics! This means that they track your activities in the pool or in open water and allow you to view them in your field of vision. From the outside, no one will see your numbers, but you will see them projected in front of your face while you swim underwater. It takes a while to get used to looking at the 'screen' comfortably, and it works much better in a pool than in open water or on land. These FORM goggles are compatible with Apple's Health app and can be paired with an Apple Watch, Garmin, and other smartwatches. If you add the optional $15 per month membership, you get access to over a thousand in-goggle guided workouts, 30+ coach-designed fitness and training plans, and a custom workout builder! Since I am not a professional swimmer and sometimes I just want to track lap swims, I love the option to see how many laps I've swum in my goggles without having to glance at the Apple Watch on my wrist. I also love the FORM goggles' post-workout analysis with details about my swim so I can learn from my metrics and take steps to improve my next session and overall health. I love that despite being so high-tech, the FORM goggles aren't too bulky and don't stand out from a mile away, so you can enjoy your swim without other swimmers stopping you and asking a million questions about your cool gear.

Discover your iPhone's hidden features
Get one daily tip each day (with screenshots and clear instructions) so you can master your iPhone in just one minute a day.
Shock is a common reaction to hearing about a shark being near your favorite beach, but it shouldn't be: the ocean is their home, and you're just visiting. Even though sharks are not the villains that the media portrays them as, they are scary and can definitely hurt you. To stay safe in the ocean, I use my Sharkbanz and the free Dorsal Shark Reports app to check if there are any sightings near me. The benefit of Sharkbanz is that it eliminates the need for shark tracking apps as long as you wear the band on your wrist or ankle. The band uses magnetic technology that actively deters sharks and stingrays from approaching you in water within 10 feet in every direction. The bands offer a universal fit for adults (even if you carry extra pounds on your ankles like I do) and children over 5 years old, and they come in five color combos to fit every style. Because the band doesn't have any chargeable tech in it, it doesn't need to be charged, and there is no depth limit, so you can even wear it diving! However, this also means that it can't be tracked. So whenever I'm not using it, I attach an AirTag to it so that I can find it easily before every beach day and adventure!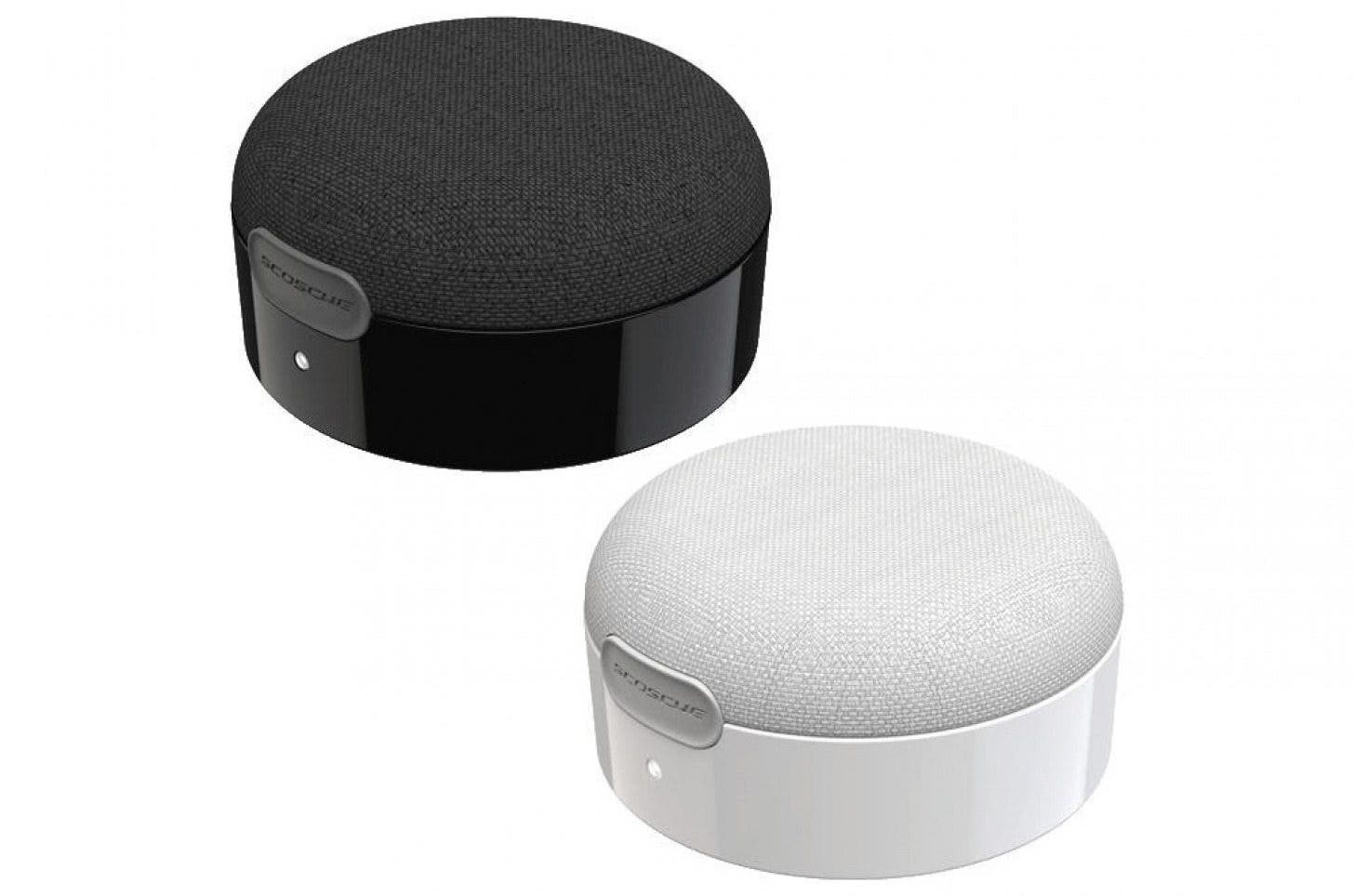 It doesn't matter how careful I am: anything I bring to the beach gets covered in sand. I love the Scosche BoomCan because it is water resistant and dust proof so I don't need to worry when I bring it to the beach. While it shouldn't be submerged, it is as water-resistant as most iPhones and can survive rain, splashes, and falling into shallow water or joining you in the shower. It won't get damaged by sand or dirt, making it adventure-safe! I really love multi-purpose products, and this Scosche speaker doubles as a MagSafe iPhone kickstand. This means it's compatible with the iPhone 12 and later models. For earlier iPhone models, Android phones, or non-MagSafe cases, a simple Magnetic Adapter Ring sticker can be bought for around $10 on Amazon, making it Scosche BoomCan friendly. You can also attach the speaker to any metal surface, like a metal medicine cabinet for your bathroom, your stainless-steel fridge, treadmill frame, or the hood of your car. In addition to being versatile, I love that this speaker charges quickly, has a great battery life of up to five hours, and is impressively loud for its size.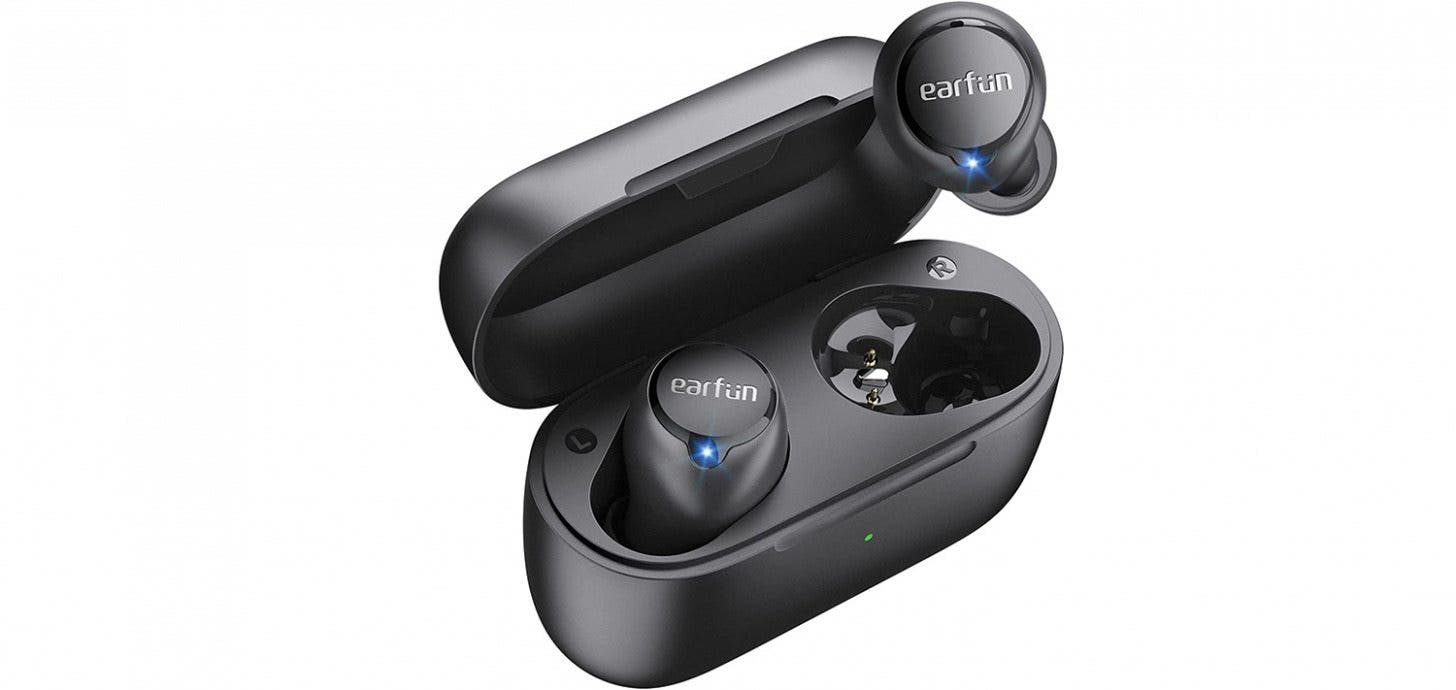 EarFun is known for making affordable yet high-quality earbuds that compare to higher-end brands including Apple's AirPods. In fact, they charge almost as quickly, giving you 2 hours of listening time in just 10 minutes of charging, while a fully charged case and earbuds can give you up to 30 hours of listening time. What I love about EarFun Free 2S is that they are water resistant so they can be brought to the poolside or the beach. While you cannot swim in them because they are only as waterproof as your iPhone, they are both water and sweat resistant. If you are an audiophile, you will love having these as your summer companion. Despite their low price, EarFun Free 2S earbuds offer a cinematic 3D experience for immersive audio, similar to Apple's spatial audio. The earbuds are also customizable, letting you adjust touch controls and personalize your sound preferences. Unlike some other EarFun earbud models, these do not have active noise cancelation, which is their one downside.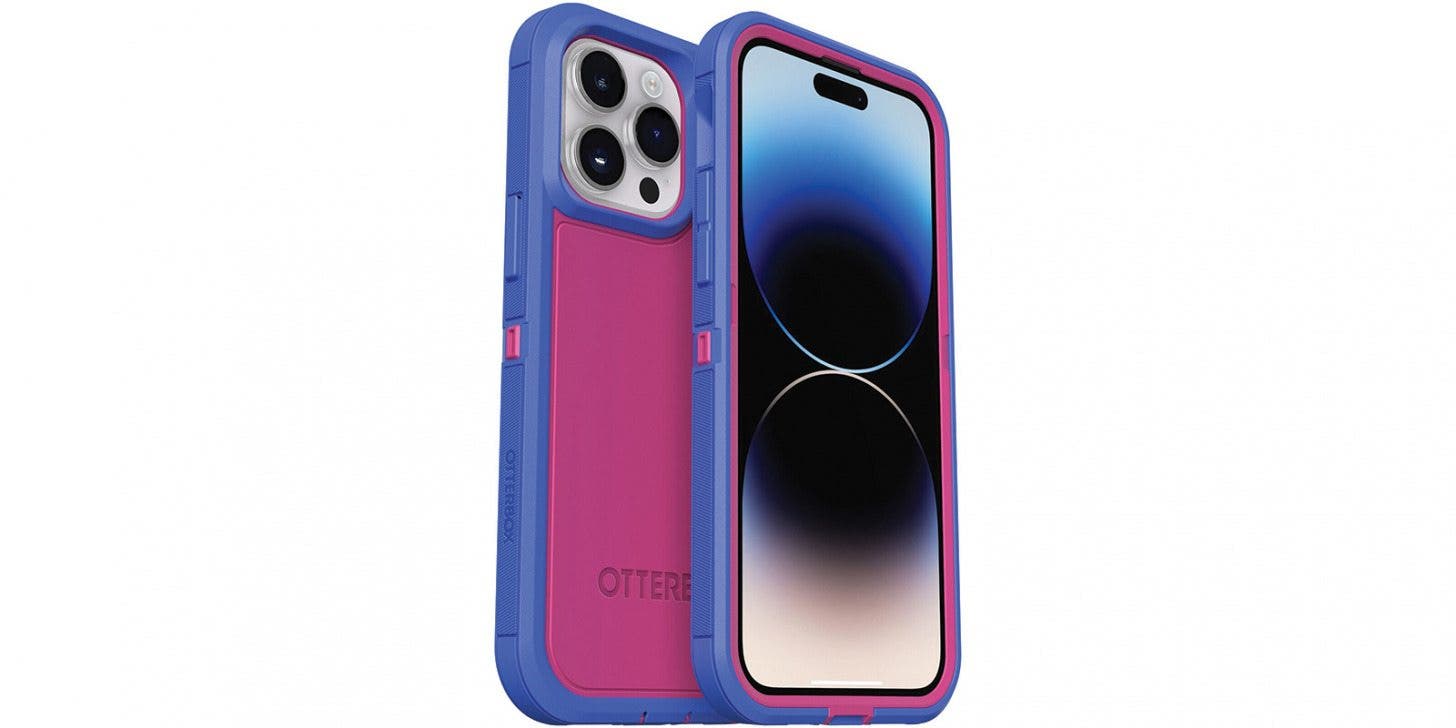 Despite what many people seem to think, even the newest iPhone 14 line isn't waterproof. While your phone will be fine if you occasionally stick it underwater to snap a photo or video in desperate circumstances, this will destroy your phone over time. Out of all the solutions to taking photos underwater, I find OtterBox cases to be the most reliable. Not only is the case waterproof, but it can be used out of the water for extra protection. The one downside of using the OtterBox case outside of water is that it can overheat if you are in the sun taking constant footage. It also has to be diligently snapped together to seal it tight or else it may flood.
The Spivo 360 is one of my favorite iPhone and GoPro accessories. It has a mount for underwater photography and videography and works with models as big as the iPhone 14 Pro Max. While I don't normally use selfie sticks, Spivo 360 is unlike the others because it swivels with the push of a button. This makes it possible for you to quickly switch from filming yourself to showing off your surroundings. One of the coolest features of the Spivo 360 is that it can be used up to 200 feet underwater and is salt water friendly, which makes it perfect for a variety of activities including scuba diving!
ElevationLab was one of the first companies to create a water-resistant case for Apple AirTags. I had originally hoped to use my TagVault keychain for my scuba diving gear, but unfortunately, it can only be submerged up to 3.2 feet (1 meter). So instead of attaching it to my actual diving gear, I attach it to my bag instead, which helps me track my valuables on land and on the boat without worrying about it getting wet. I have also had a TagVault keychain on the top of my paddle board after losing one to a current. While this is great in theory, it only works if your board washes up on a public beach nearby. Since I live on Maui, the likelihood of a lost board ending up somewhere irretrievable like an uninhabited island that doubles as a bird sanctuary is too big to be worth it. But it can definitely help keep my beach or pool bag safe and trackable while being compact and discreet.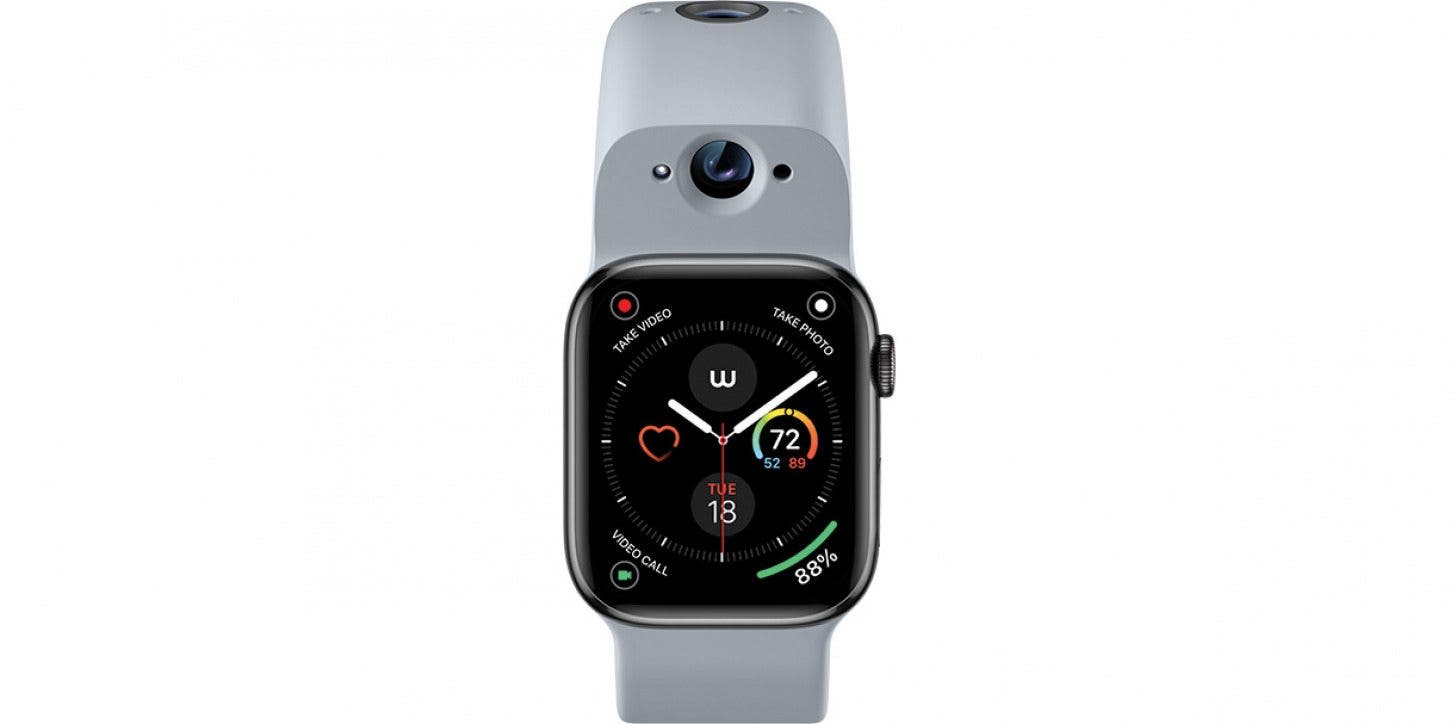 Wristcam is a niche product that I enjoy but don't necessarily recommend for every Apple Watch wearer. It adds a 4K camera to any Apple Watch running watchOS 7 or later. I love using my Wristcam when I'm doing activities where I need both hands, such as cliff climbing and jumping, jet skiing, snowboarding, ziplining, kayaking, paddle boarding, and activities that don't allow a handheld device, such as riding a roller coaster or going down a water slide that has strict safety rules. While it is cool to be able to tap my wrist and start recording videos or snap photos using just my Apple Watch and the Wristcam, the battery life isn't great. In my experience, with ongoing filming in 4K, it lasts an hour at most, which is significantly less than most devices. Also, while it is water resistant with a rating of IPX68, it has only been tested up to a depth of 3.2 feet (1 meter) for up to 30 minutes, which is less than any iPhone 13 or 14 model. Although I love my Wristcam, I am not sure if it is worth it for the average consumer.
While I love the products on this list, I don't always bring them all along for a beach day. Sometimes, the perfect beach day is tech-free and completely wireless. However, it is great that we have these options to keep us connected, entertained, and safe during our summertime water activities.