By

Olena Kagui
Tue, 10/31/2023
During its 'Scary Fast' Event on October 30, 2023, Apple announced a new MacBook Pro lineup with brand new M3 chips. With the lower-priced M3 MacBook Pro now on the market and so many chip options to pick from, deciding which MacBook to buy can seem overwhelming. We'll help you decide which MacBook is best for you by outlining the pros, cons, and key differences between your options.
New M3 MacBooks: Should You Buy Them?
The newest lineup of MacBooks features the new M3 chips and a new Space Black color with a seal that reduces the visibility of fingerprints. The new chip upgrade to M3, M3 Pro, and M3 Max was not a huge surprise, as Apple has been working on improving its Apple silicon chips since switching from Intel processors in 2020. The two size options of 14-inches and 16-inches are also in line with the 2021 MacBook Pro release. 
What is surprising about the newest MacBook Pros is the pricing. One of the new MacBook Pros could be considered an entry-level 14-inch Pro model with its starting price of $1,599 and its M3 processor. The M3 Pro and M3 Max models have the same starting price as the 2021 MacBook Pro lineup, while offering a boost in speed, performance, and efficiency without raising prices. That being said, it might not be worth purchasing a new MacBook Pro; buying the 14-inch M3 option is especially questionable.

Discover your iPhone's hidden features
Get a daily tip (with screenshots and clear instructions) so you can master your iPhone in just one minute a day.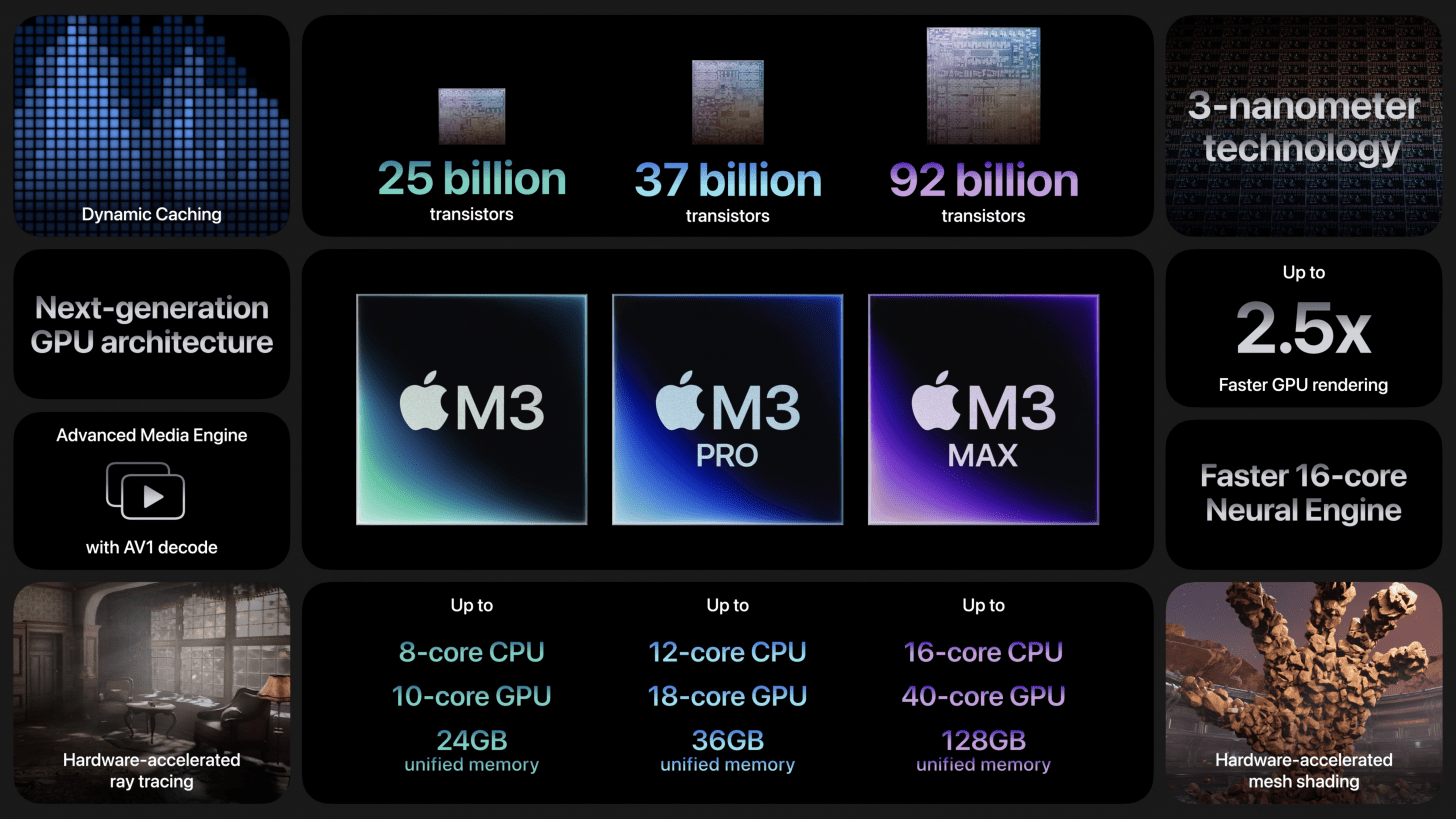 Is the M3 14-inch MacBook Pro Worth It?
The new 14-inch MacBook Pro with the M3 chip is not a lot more powerful than the MacBook Airs with M2 chips that came out in June 2023. While a $1,599 MacBook Pro may seem affordable, it's worth comparing its features to other models. For example, the 13-inch MacBook Air with the M2 chip has the same 8-core CPU, 10-core GPU, up to 24 GB  of unified memory, and up to 2 TB of storage. Despite the similarities, the M2 MacBook Air starts at $1,099, over $500 cheaper than the new M3 MacBook Pro.
The M3 MacBook Pro does have a few advantages over the M2 MacBook Air. For one, it has more pixels and has a higher number of nits to offer an even brighter display. It also has an estimated 22 hours of battery life, rather than the 18 hours offered by the MacBook Air. However, the MacBook Air is smaller, lighter, and significantly cheaper. The bottom line is that if you're a professional who needs the power of a MacBook Pro, you should get one of the M3 Pro or M3 Max devices. If you don't need extra power or efficiency, you're probably better off with an M2 MacBook Air.

When Is It Time to Upgrade Your MacBook?
If, like me, you have a 2021 MacBook Pro with the M1 Max chip, upgrading to one of the new M3 MacBooks isn't practical. While it can be tempting to want the newest technology, Apple releases a new MacBook Pro every two years or so, and one reason to go for a higher-end model is longevity. Despite being two years old, my 2021 MacBook Pro works really well, still has an impressive battery life, and can handle a variety of complex tasks efficiently.
If you have an Intel MacBook, then the upgrade makes a lot more sense. The Apple silicon chips really are powerful, and you will notice a significant difference. If you're a professional user who needs a computer to do tasks such as processing ProRes videos or if you are an avid gamer, the M3 Pro and M3 Max chip MacBook Pros might be worth the investment. On the other hand, if you only need a reliable MacBook for taking notes, browsing the web, and checking emails, an M2 MacBook Air might be a better, more affordable option.
Pro Tip
Many reliable sellers, including Apple, sell refurbished MacBooks at an unbeatable price. When new MacBooks come out, older models usually drop in price, making it possible to upgrade to a new-to-you model at a bargain price. Also, remember that teachers and students can get an Apple Store Education Discount.
While the newest line of M3 MacBook Pros did not offer any groundbreaking new features, they truly are powerful computers. I recommend using Apple's compare tool to look up your current Mac and see how it compares to the newer models. You can even compare it to older models if you are considering purchasing a refurbished MacBook.