When your iPhone keeps crashing after flashing a bright pink screen, don't panic. We have iPhone Crashing fixes!
By

Olena Kagui
Updated 05/04/2022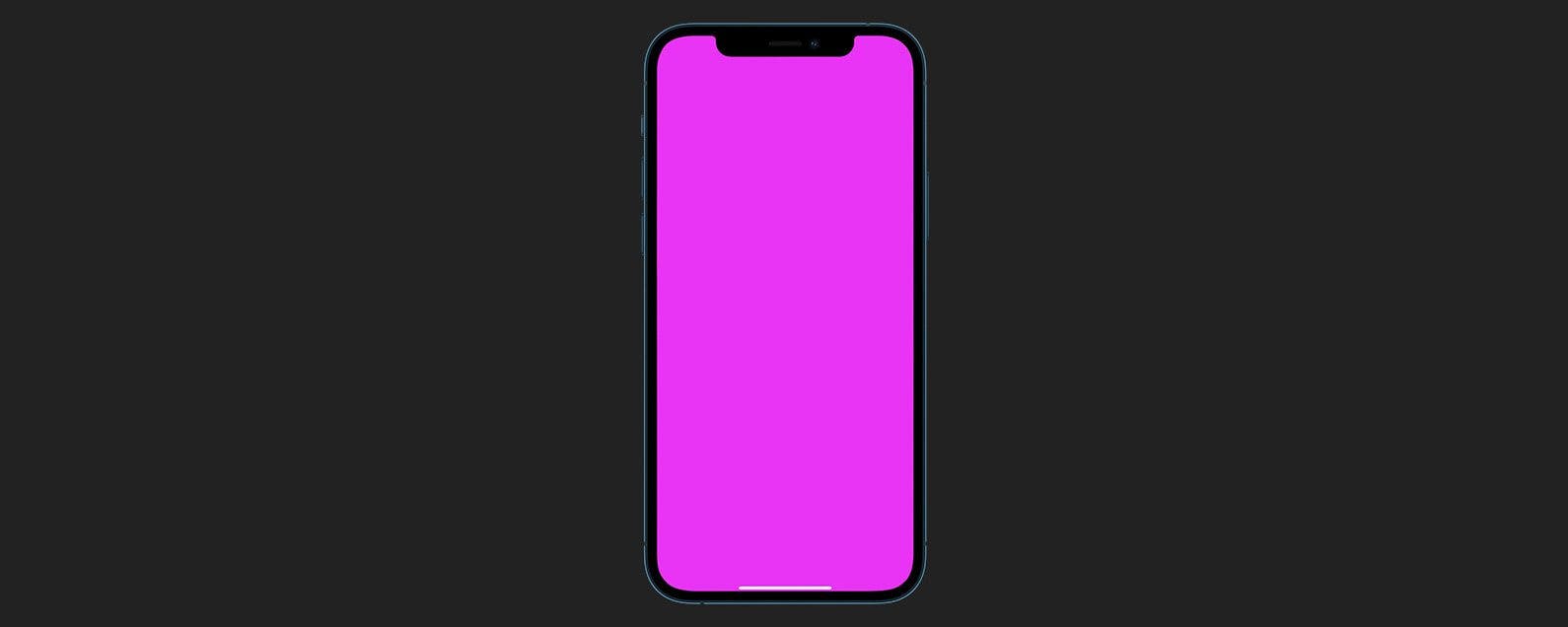 If your iPhone screen froze then went black, blue, purple, or pink, you are not alone. When your iPhone experiences a critical problem, it may crash. If your iPhone keeps glitching and freezing, there are several steps to take. Together, we can make sure that you only see a hot pink screen when you set it as your background.
What's in This Article?
How to Resolve iPhone Freezing Problems & Pink Screen of Death
If your iPhone died and keeps restarting, there are several things you should try. If your iPhone flashes the pink, blue, or purple screen and then turns back on normally, you may still want to go through these steps to avoid future issues.
We hope this resolved your iPhone's pink screen! Sign up for our free Tip of the Day newsletter for more great tips. If you're still having issues, keep reading.
What to Do If Your iPhone Keeps Freezing No Matter What You Do
If you've followed the steps above and your iPhone is still showing the pink screen or the iPhone logo keeps coming on and off, you may have a more severe problem. It may be best to take it to an Apple Store and see if they can help. If you don't wish to do that, there is still one more option, but it is extreme and results in data loss.
A drastic way to attempt to save your iPhone is to enter Recovery Mode. This will cause you to lose all your data and isn't guaranteed to fix the problem, so you may want to go to an Apple Store instead. To enter Recovery Mode, follow these steps, but only if you don't care about losing everything on your phone and don't mind setting it up again from scratch.
What Is the iPhone Pink Screen of Death?
Sometimes called the iPhone purple screen of death, the pink screen of death is something people call the iPhone's colorful crash screen. Despite the dramatic name, an iPhone that experiences this issue can be saved in many cases! So if you see it happen to your phone, keep your wits about you and follow these troubleshooting steps.
Although this pink screen of death is sometimes associated with a bad iOS version, there are many reasons it can happen. It could be ​​accidentally downloaded spyware, which can occur if you download something from a non-verified source. It is also possible that your iPhone is defective.
It recently happened to my iPhone 13 Pro Max right after an iOS update. I happened to be low on storage with several paused downloads. When I cleared recently deleted files and restarted my phone, it automatically resumed the downloads and managed to run out of storage entirely. After flashing the pink screen and crashing, it kept trying to turn on unsuccessfully, the Apple logo going on and off. I had to hard reset it several times before it stopped glitching and started working again.
Is your pink screen gone? We sure hope so, but even if the issue is fixed, you may still be wondering, "why did my phone screen turn blue?" If you contact Apple support, they may be able to help you get to the bottom of the issue. Remember that it isn't typical to experience your iPhone screen freezing after updates. If it happens, don't be discouraged from future updates. Read this about why it is always a good idea to update your iPhone! If you have a problem with your iPhone randomly restarting, check out this guide on troubleshooting that issue as well.
If you experience the pink screen after using the Camera app, you may consider checking out these troubleshooting articles on blurry photos and shaking camera. All these issues can be related!