Here's how to watch the 2021 Super Bowl live, Buccaneers vs. Chiefs, without cable!
By

Leanne Hays
Updated 01/27/2021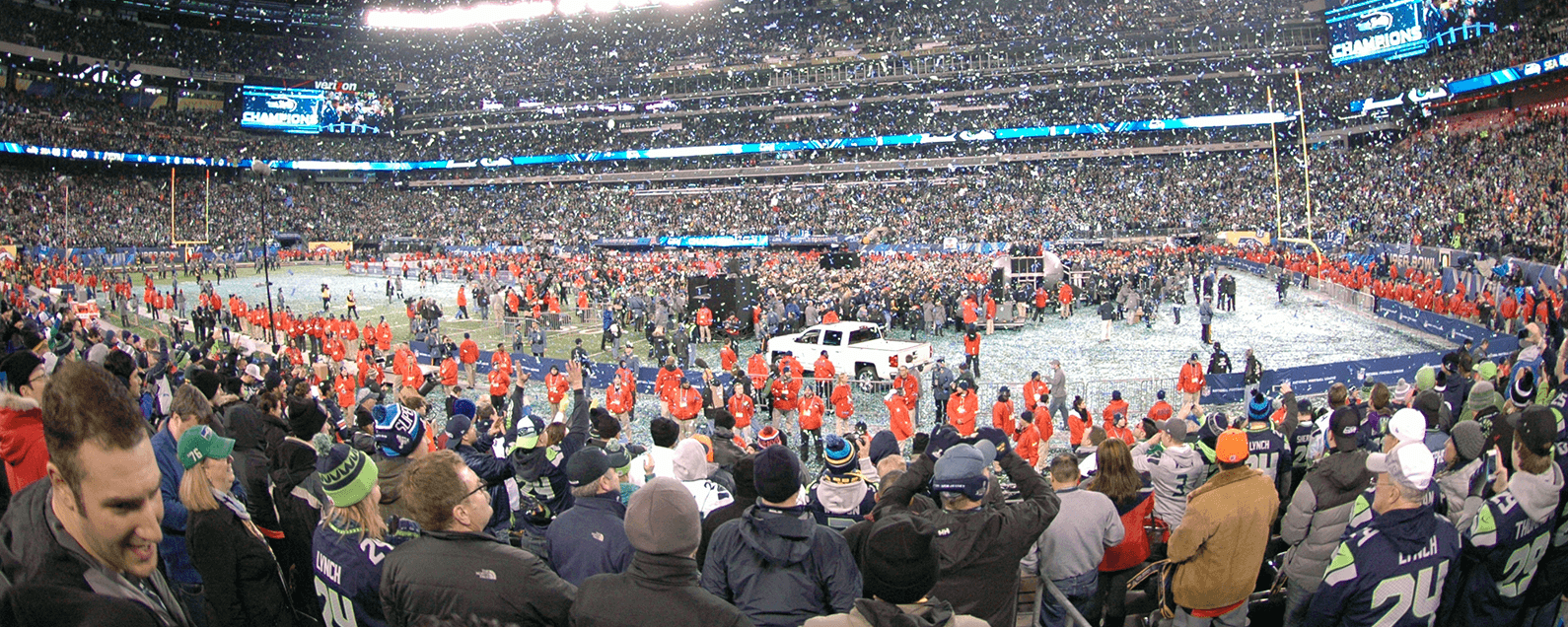 Super Bowl 55 is almost here, and football fans are wondering: When is the Super Bowl, and where? What channel is it on, and how can I watch the Super Bowl live? Can I watch the Super Bowl online, free? We have the answers to all these questions and more. Let's check out some cheap and free livestreaming options for Super Bowl 2021!
Related: Apple TV: Your Complete Guide to Setting Up & Streaming On-Demand Content
Super Bowl 2021 will see the Kansas City Chiefs vs. the Tampa Bay Buccaneers on Sunday, February 7, at 5:30 p.m. ET at the Raymond James Stadium in Tampa, Florida.
Broadcast rights for the Super Bowl are rotated between CBS, NBC, ABC, and Fox, so the method for livestreaming the Super Bowl can change from year to year, depending on the channels included in livestreaming services. Fortunately, most livestreaming services don't have long-term contracts, so it's a simple matter to switch providers if your current choice won't be broadcasting Super Bowl LV. What channel is the Super Bowl on this year? CBS has broadcasting rights in 2021.
We've already gone over how to watch football without cable, including how to livestream the NFL playoff games, and how to stream the NCAA playoffs. For more great Apple device tips, check out our free Tip of the Day. Now, let's go over how to livestream the Super Bowl on an Apple TV, iPhone, or iPad.
Jump To:
Compatibility: iPhone, iPad, iPod Touch, and Apple TV running iOS 13 and later
Cost: Free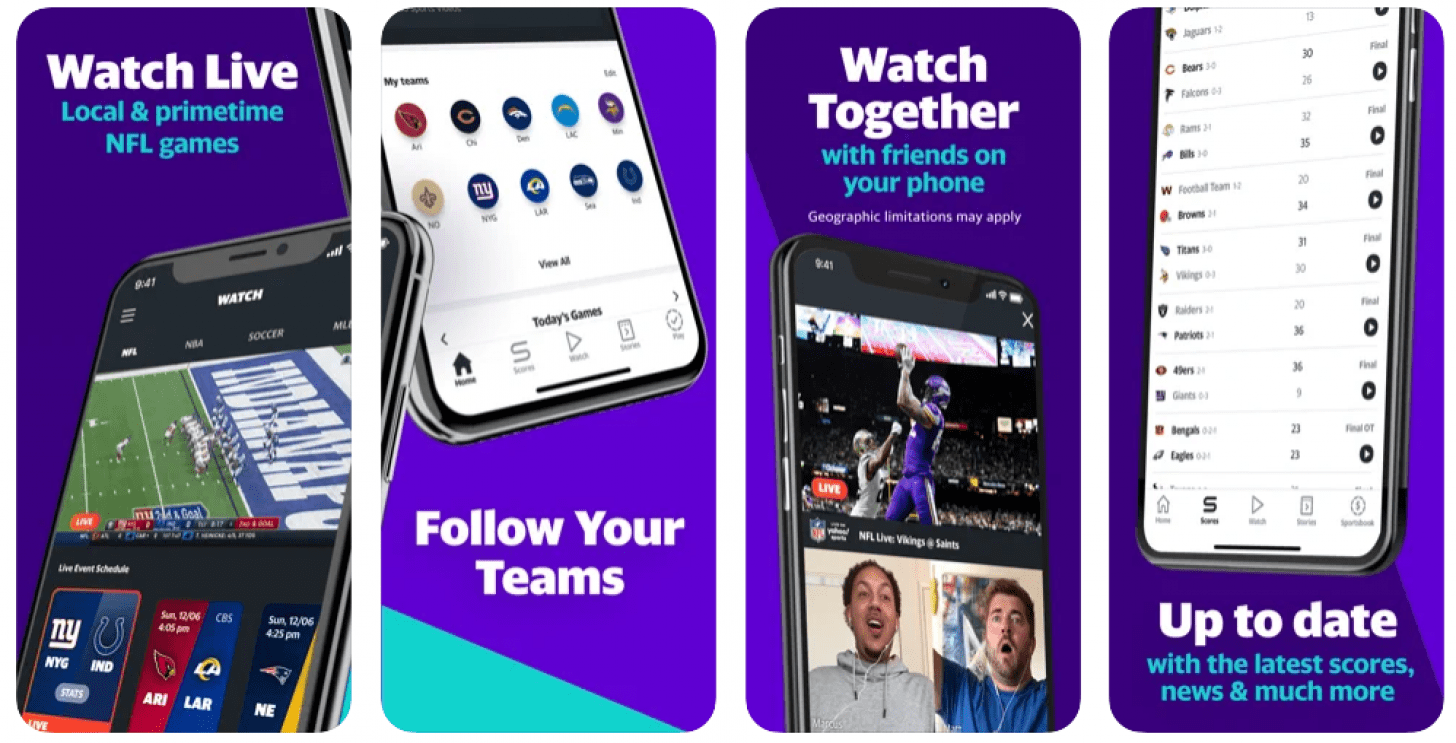 All you need to watch the Super Bowl via the Yahoo Sports app is a Yahoo account. You can finally use the Yahoo Sports app on your Apple TV, as well!
Watch the Super Bowl Stream Free on Your Apple TV 
All of the streaming services below offer a free trial period, so if you're not yet a subscriber and time your trial period correctly, you should be able to stream the Super Bowl for free.
Compatibility: Fourth-generation Apple TV and later, sixth-generation iPod Touch, iPhones and iPads running iOS 12 and later.
Cost: Hulu + Live TV is $64.99/month with commercials and $70.99/month with no commercials

You need to purchase the Hulu + Live TV package to watch the Super Bowl on Hulu, but there is a seven-day free trial. 
Compatibility: Fourth and fifth-generation Apple TV, iPhone, iPad, and iPod Touch with iOS 12 or later 
Cost: $74.99 for Xtra, $79.99 for Ultimate or $129.99 for Premier per month
Cons: Currently no free trial. Annual or two-year contract with monthly fee for early termination. 
AT&T TV Now, formerly DirecTV, offers five different packages that you can stream with its app! The CBS Sports Network is available with the Xtra, Ultimate, and Premier packages. Check with AT&T TV Now to make sure that live, not vod CBS, is included in your area. 
Compatibility: Fourth and fifth-generation Apple TV, iPhones, iPads, and iPod Touch with iOS 12 or later 
Cost: $35 per month for Sling Blue
Pros: Three-day free trial

Sling doesn't include CBS in their offerings, but if you prepay for two months of service, Sling will provide you with an antenna that can pick up local channels. If CBS is among your local broadcasters, this will enable you to watch the Super Bowl!
Compatibility: Fourth-generation and later Apple TV, iPhones, iPads with iOS 11 or later
Cost: Five-day free trial, then $64.99/month
Here's another option that includes the NFL Sports Channel and over 85 other channels as well! Make sure the NFL Sports Channel is included in your service area before subscribing. 
Compatibility: Fourth-generation and later Apple TV, iPhone, iPad, and iPod Touch with iOS 13 or later
Cost: Seven-day free trial, then $5.99/month with commercials or $9.99/month without commercials
Since the Super Bowl is broadcasted by CBS this year, CBS All Access is a great option!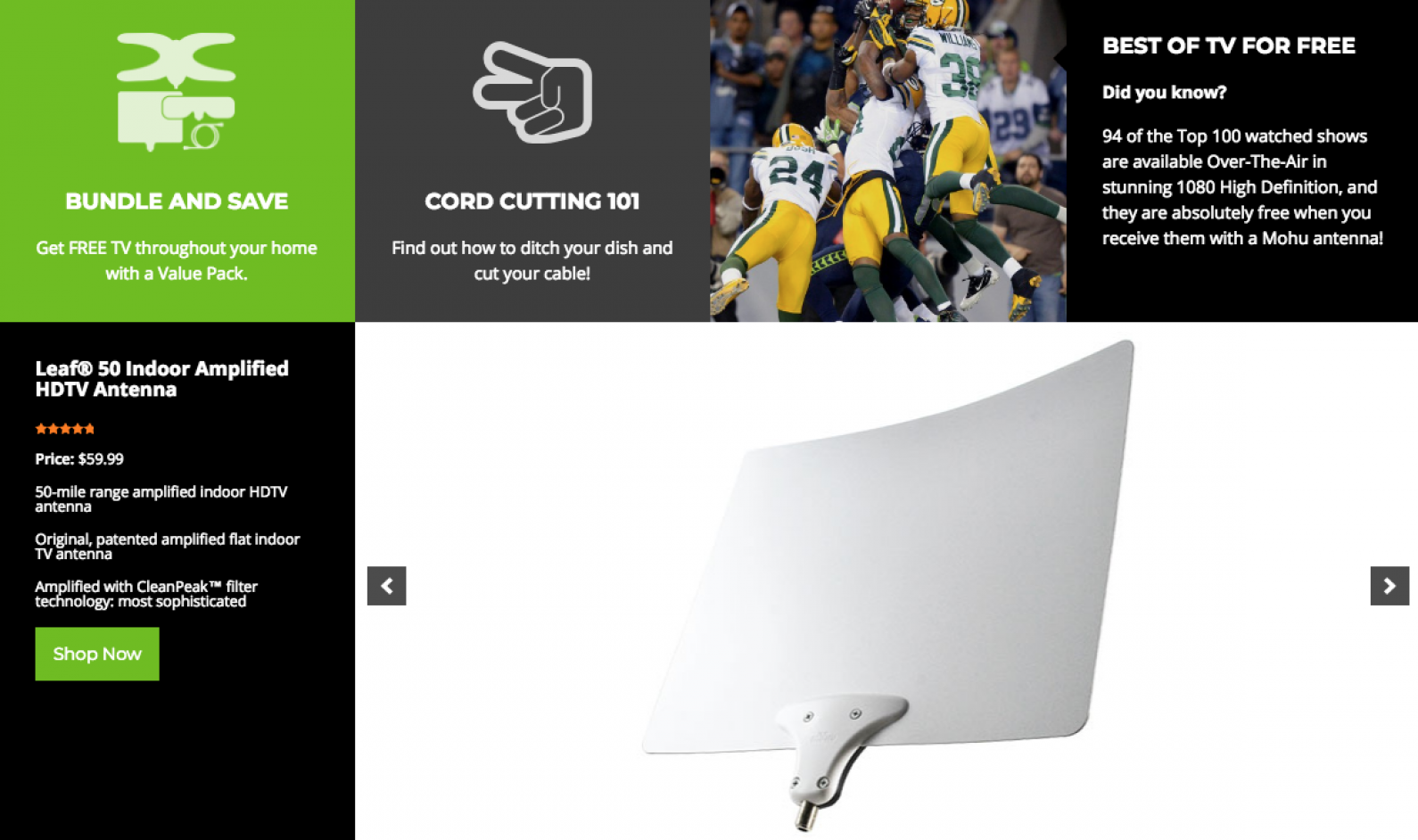 Yes, it's true; you can legally pick up locally broadcasted channels and stream them to your Apple TV, iPad, or iPhone with an over the air or digital antenna. While you might be envisioning the old-fashioned version that looks like a laundry rack attached to your roof, there are now lots of OTA options that stay right inside your house. Some can boost signals, as well, which is really helpful if you live in a rural area. There are lots of choices, so look into whether CBS is broadcast in your area, or could be picked up with an antenna that features signal boosting. Remember to find out which other networks are broadcast, because you could pick up lots of different shows, events, and sports throughout the year if you live in the right area, and that antenna will quickly pay for itself. Some options include AirTV, SiliconDust, and Mohu, but there are lots more out there!
Livestream Super Bowl 2021—Which Method Will You Choose?
I hope that one of these options will help you livestream the Super Bowl to your Apple device, and that you have a great game day with all your favorite snacks! Let me know in the comments which option worked for you, or if you found another method you'd like to share.
Top image credit: Jai Agnish / Shutterstock.com