By

Leanne Hays
Updated 06/21/2022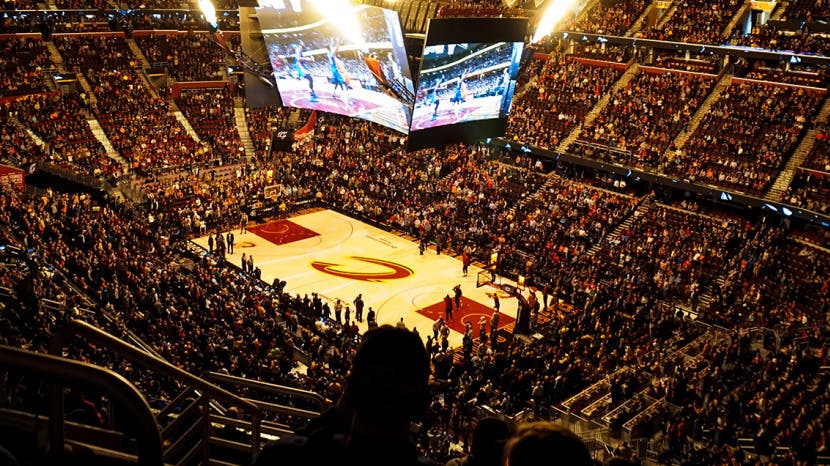 Where can you watch the NBA Playoffs and Finals live without cable? There are a lot of options to catch an NBA livestream. Let's get started making a plan for watching the NBA Playoffs live, without cable, on our Apple TVs and other Apple devices. 
Related: Watch March Madness Live without Cable on Apple Devices
NBA Playoffs: Schedule, Bracket & Playoff Picture
What TV networks will the NBA Finals and Playoffs be broadcast live? Which livestreaming services livestream the NBA Playoffs? Can I watch the NBA playoffs for free on local networks with an OTA antenna? You might choose an over-the-air antenna, a live-streaming provider, or a combination of both to watch NBA streams live, but there are several pieces of information you'll need first.

Discover your iPhone's hidden features
Get a daily tip (with screenshots and clear instructions) so you can master your iPhone in just one minute a day.
The 2021/22 NBA season is over, but don't worry; the 2022 NBA postseason games aren't far behind; the NBA Playoffs begin on April 16! So far, we know the NBA Playoffs are airing on ABC, ESPN, and TNT. You can check below with each cable alternative to see if these channels are offered in your area. Then, you can decide which games you'd like to catch. Here are the current NBA Playoff matchups; check back regularly to keep up with the changes! Click here for the 2022 bracket/playoff picture.
Remember, even if you can't catch every game live, the beauty of many of the streaming services we'll learn about is their ability to archive games to watch another time. This is perfect if you have work or other obligations, if a game is on too late to catch, or if you'd just like to record a favorite team playing so you can watch again later. 
Watch this space: we'll be adding a detailed playoff schedule here as that information becomes available. For more great Apple TV tutorials, check out our free Tip of the Day. 
OTA TV Antenna
Compatibility: Varies between manufacturers
Cost: Prices vary from company to company; I've seen anywhere from $17.99– $149.99 
Pros: Free content from local broadcasters
Cons: Some companies charge a monthly fee to use the app associated with their antenna 
Where can I watch NBA games live for free? After an initial investment, you can do this with an antenna. Yes, it's true; you can legally pick up locally broadcast channels and stream them to your Apple TV with an antenna. While you might be envisioning the old-fashioned version that looks like a laundry rack attached to your roof, there are now lots of OTA options that stay right inside your house. Some can boost signals, as well, which is really helpful if you live in a rural area. If you don't mind missing some of the games, some OTA options include AirTV, Silicon Dust, and Mohu. But there are lots more out there! Check to see if ABC, the only network to broadcast the NBA Playoffs over the air, is broadcast in your area. If so, you can pick up several of the playoff games without cable or a streaming service.
NBA League Pass
Compatibility: iPhone, iPad, Apple TV
Cost: Seven-day free trial, then $14.99/month
Pros: Archived games, cool features
Cons: Blackouts may occur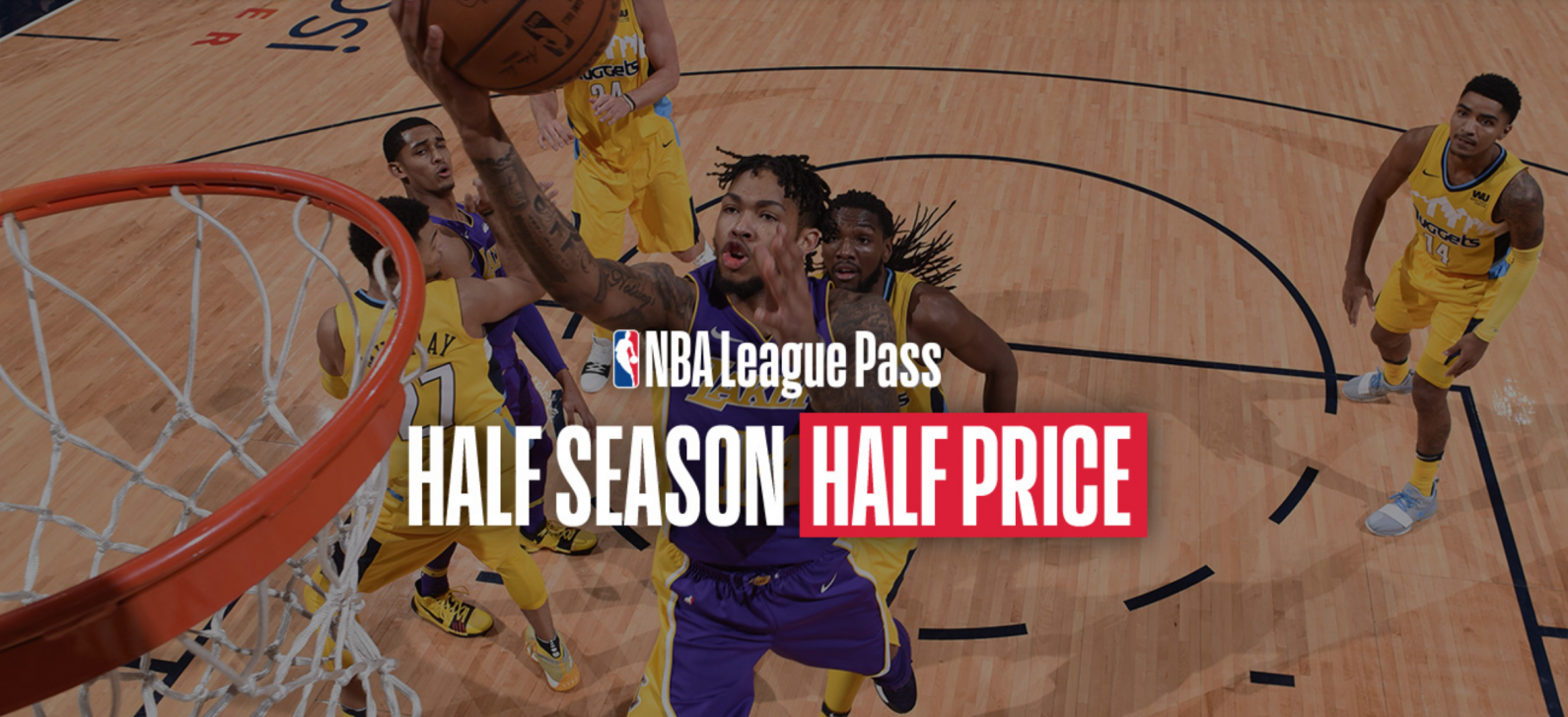 Although
NBA League Pass
 won't be airing all, or even a majority of the NBA Playoffs live, I'd be remiss in not mentioning this option to cable-cutting viewers. If you're not too hung up on watching the playoffs live, you can use an NBA League Pass to watch the playoff games, albeit with a three-hour delay, unless a blackout is in effect. If you're into radio broadcasts, NBA League Pass offers audio broadcasting for every game, live.  
WatchESPN App
Compatibility: iPhone or iPod touch with iOS 14 or later, iPad with iPadOS 14 or later,  Apple TV with tvOS 14 or later
Cost: Free
Pros: Use AirPlay to stream content to your Apple TV
Cons: You must have a subscription to a streaming provider that offers TNT or ESPN to watch those network's games

The WatchESPN app offers free streaming from ESPN, ESPN2, and every other channel under the ESPN umbrella. You'll be able to catch not only live sports but also highlights and sports news. Unfortunately, some viewers have trouble with freezing and glitches. It would be a good idea to test the app out before a game you're looking forward to so you don't miss out if the WatchESPN app misbehaves. As mentioned above, to catch the NBA Playoff games broadcast by TNT or ESPN, you'll need an authentication code, but you don't need a code to catch the ABC games!
WatchTNT App
Compatibility: Fourth and fifth-generation Apple TV
Cost: Free
Pros: With Family Sharing, up to six family members can stream from the app
Cons: Requires authentication from a streaming provider that offers TNT

The WatchTNT app offers free streaming, but only with authentication from a cable provider or streaming service. Like the WatchESPN app, WatchTNT has multiple complaints about buffering, skipping, and freezing issues. Check it out to see if the app works well for you before any games you've been looking forward to. If you experience good broadcast quality, this app is a great option for streaming the West Finals if you can't make it home to catch the games on your Apple TV.
YouTube TV
Compatibility: Fourth-generation and later Apple TV; iPhones and iPod touch with iOS 12 or later; iPads with iPadOS 13 or later; stream to your TV using AirPlay
Cost: $54.99/month for the first three months, $64.99/month thereafter
Pros: Free recording with unlimited storage, three streams, and six accounts per household
Cons: May not be available in your area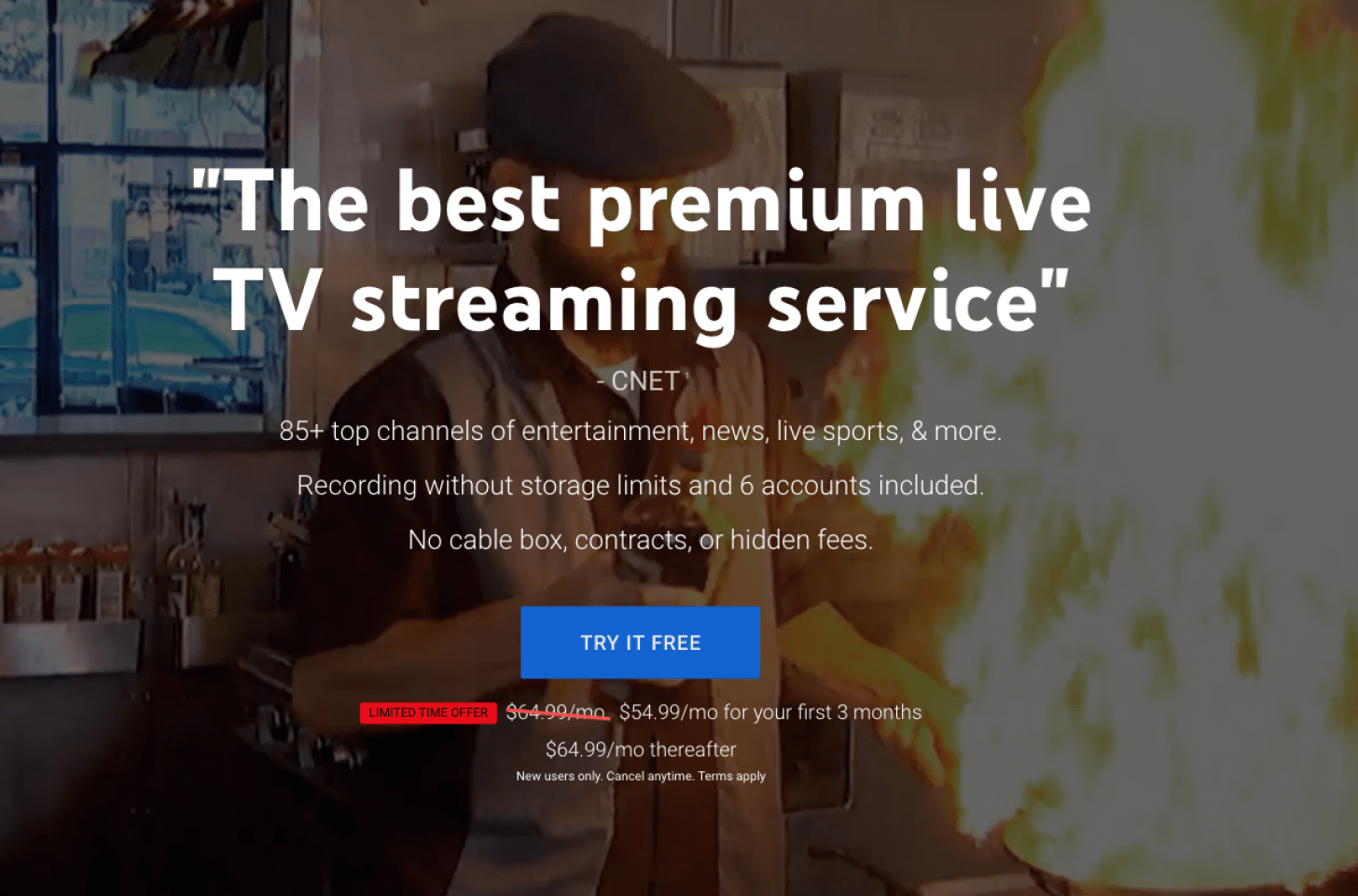 YouTube TV is an official NBA presenting partner, and if you live in the right area, you can catch all the finals games with a subscription. Cloud DVR with unlimited storage means you'll be able to record games you can't watch live! Enter your zip code at this link to see if you can get the coverage you need in your area. 
fuboTV
Compatibility: Mac with M1 chip running macOS 12 or later; Apple TV running tvOS 14.0 and later; iPhone, iPad, and iPod Touch running iOS 12 and later
Cost: One-day free trial period, then $69.99/month
Pros: 30 hours of free DVR Cloud storage
Con: Channel availability varies by region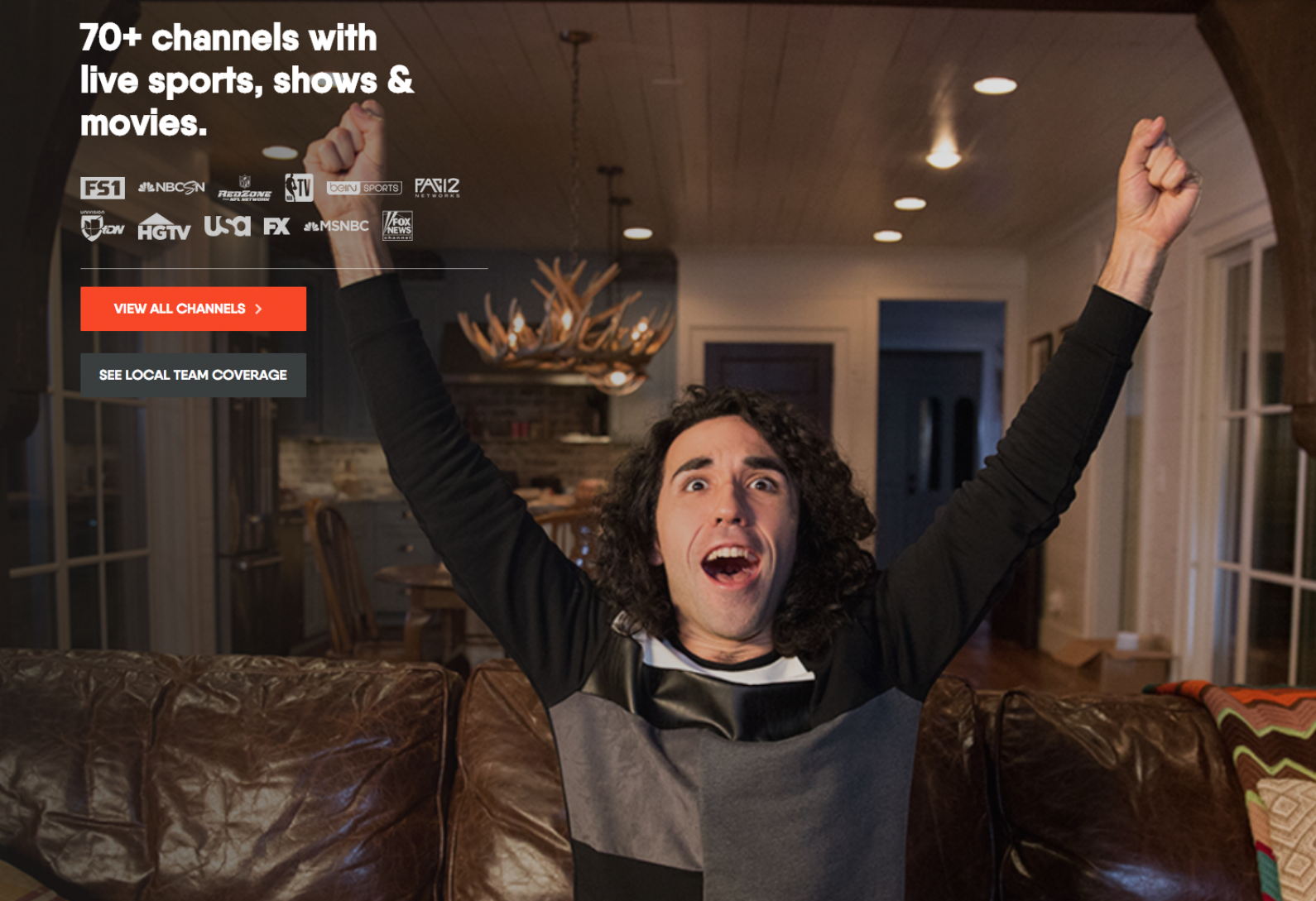 FuboTV is a tv-streaming service with a heavy focus on live sports. The basic package, fubo Premier, offers more than 250 channels of content. Channels include ABC and ESPN, but not TNT, so you won't be able to catch every playoff game here.  
DirecTV Stream
Compatibility: Fourth-generation Apple TV and later
Cost: $59.99/month for the first three months, then $69.99/month 
Pros: Unlimited cloud DVR storage
Cons: Coverage varies by region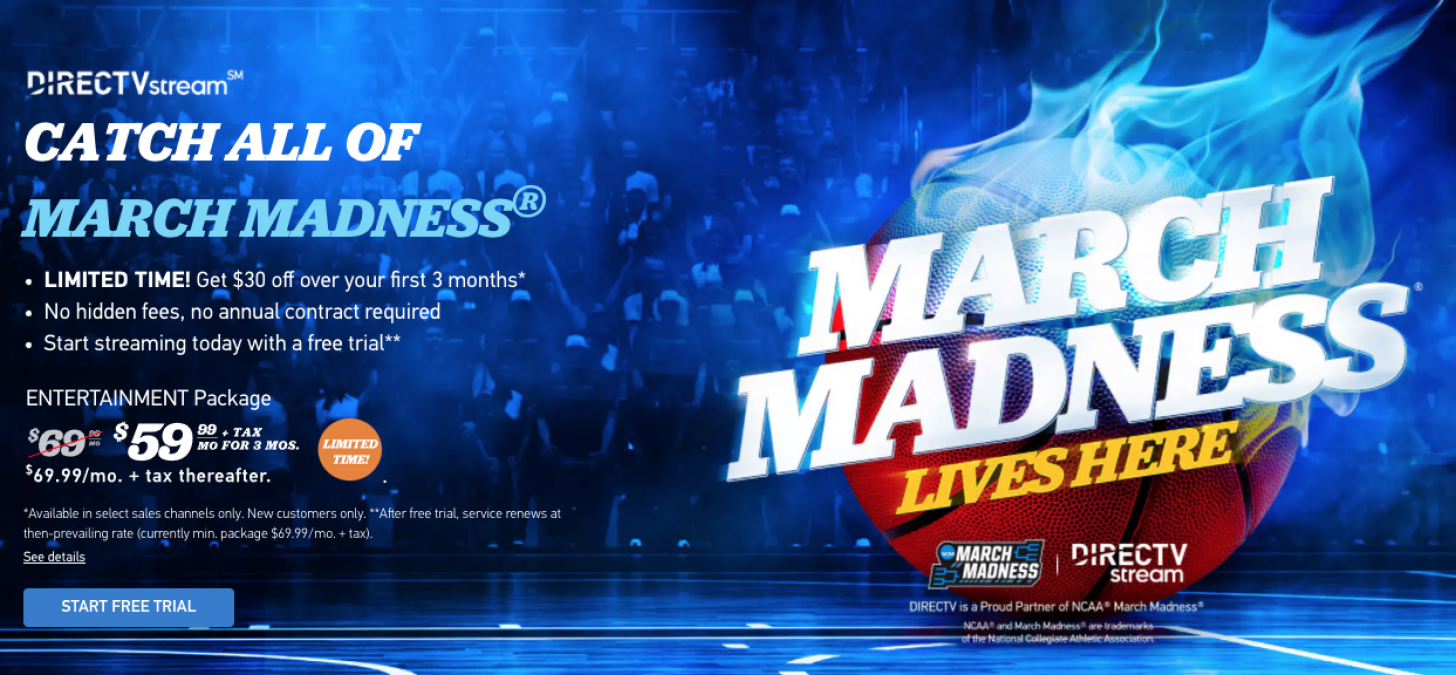 I feel like I've found the holy grail! DirecTV Stream is DirecTV's streaming offering, and I've learned that the $79.99 a month Choice plan includes TNT, ABC, NBA TV, ESPN, ESPN2, and ESPNews! This means that you can watch every NBA Playoff game with this one streaming service. Check with DirecTV Stream to see which channels are streaming in your area.
Sling TV 
Compatibility: Fourth and fifth-generation Apple TV with tvOS 13 or later; iPhones, iPads, and iPod Touch with iOS 11 or later 
Cost: $35/month for Sling Orange or Sling Blue, or $50 for both
Pros: 50 hours free Cloud DVR storage
Cons: Does not include CBS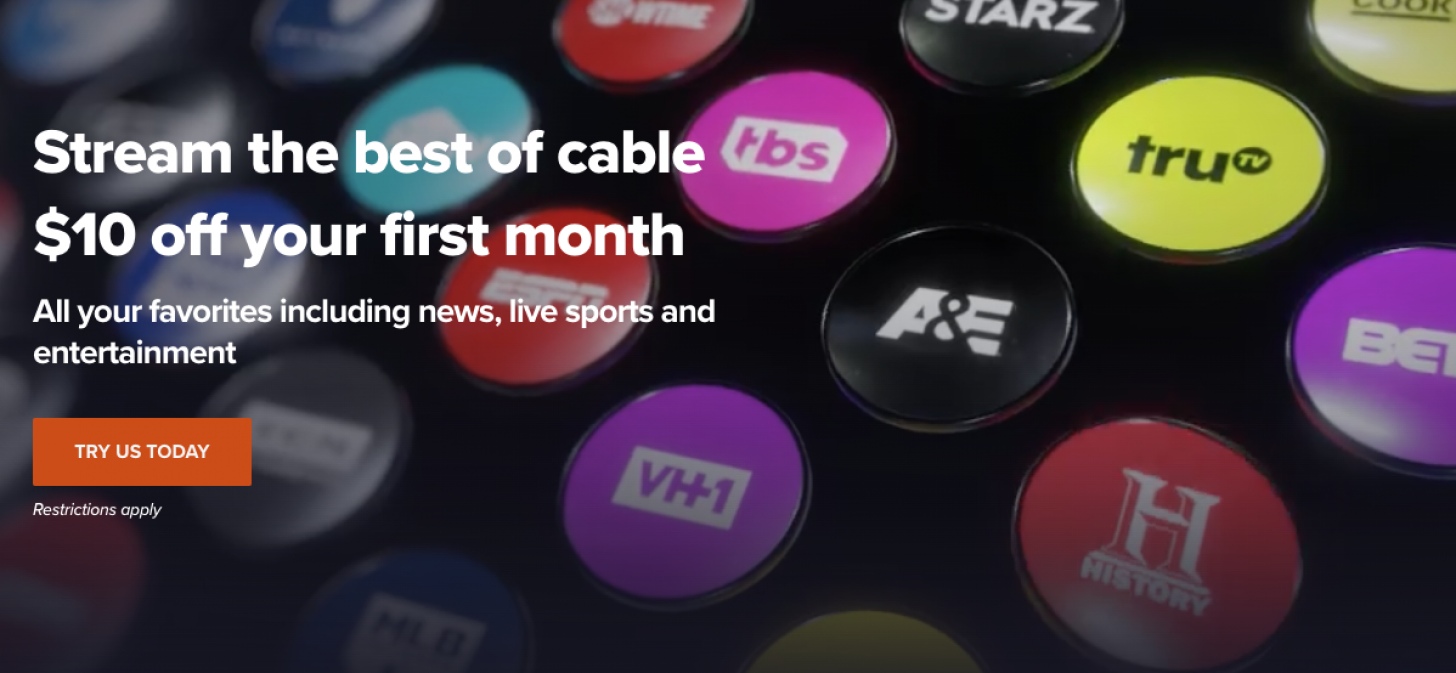 Sling TV allows customers to choose Sling Orange, Sling Blue, or both. If you live in the right area, Sling offers TNT, ESPN, ESPN2, and ESPNews when you purchase the Orange package. That means all the 2022 NBA Playoff games except for the ones on ABC from one streaming provider. Once again, offerings vary from region to region; make sure all the playoff broadcasters are available in your area before signing up.
Hulu + Live TV
Compatibility: Fourth-generation Apple TV running tvOS 13 and later, iPhone or iPod Touch running iOS 13 and later, iPad running iOS 13 or later
Cost: Hulu + Live TV is $69.99/month with ads, $75.99/month without ads 
Pros: Personalized profiles for each family member, record and save up to 50 hours of content with Cloud DVR
Cons: Not broadcast in all areas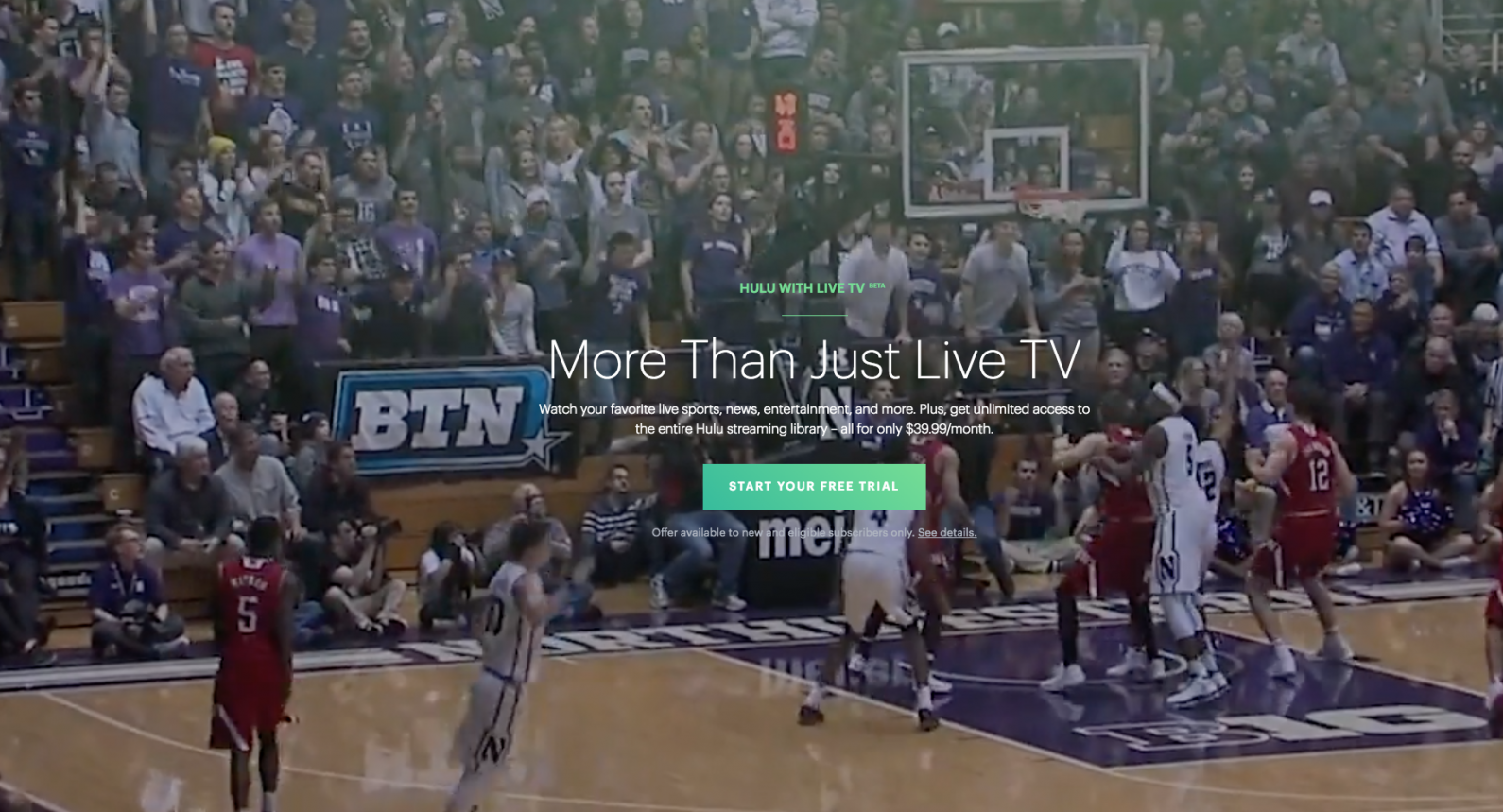 If you live in the 
right area
, $69.99 a month will get you ABC, ESPN, ESPN2, ESPNEWS, and TNT! 
Hulu cautions
 that you need to have a local ABC affiliate to catch games broadcast by ABC, but even if you don't, you can use an antenna.
What's Your NBA Stream Choice?
I hope that one of these options will help you live stream all the playoff games you'd like to see this year; let me know which option worked for you or if you have suggestions for another streaming service I should check out!
If you enjoyed this tutorial, you may also want to check out Fixed: Apple TV Remote Not Working.
Top image credit: berni0004 / Shutterstock.com