We looked at more than 30 apps and narrowed down the best apps to begin a business on the side!
By

Rachel Needell
Mon, 12/05/2022
Nowadays, it feels like everyone is running a side business out of their bedroom or selling clothes online. Additionally, business closures in the early days of the pandemic forced many people to turn to the internet to keep their families afloat. We've compiled a list of five very different apps where you can set up a small side hustle, or grow that side hustle into something bigger!
There are plenty of amazing apps out there that you can use to start, build, and grow a business on the side (and maybe even turn that side gig into a main gig). With so many options available though, trying to figure out which app is right for you and your business can be overwhelming. That's why we've taken stock and curated a list of platforms and services we love and trust to help turn your side hustle into a success.
Get the Money Flowing & Your Business Growing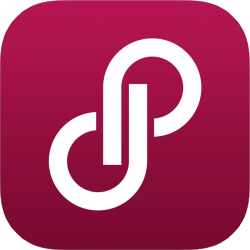 1. Poshmark (Free) - Sell Your Closet
Poshmark is a hugely popular platform for buying and selling clothing, shoes, or any lightly used fashion. Don't be fooled just because fashion seems geared toward women; menswear and men's fashion are hot commodities on the app. The site does take a 20 percent commission, but sellers don't have to pay shipping, which is a pretty sweet deal. And while sites like this always put you at risk of bad-faith buyers, the app is easy to navigate and because it is connected to your social media, you may be able to boost your sales because your friends and followers can easily access your store. Personally, I know a few friends with very successful side hustles on Poshmark, so it's definitely something to consider if cleaning out your closet sounds enticing.
2. Uber Eats (Free) - Make Deliveries
While Uber lets users essentially use you as a taxi service, Uber Eats lets them order from restaurants and have you deliver food to their doorstep or office. Uber's payout formula for drivers is made up of three components: a payment for pick-ups, drop offs, and mileage covered. While drivers do keep 100 percent of their tips, you're only guaranteed to make $1–2 per ride from the payout model. That means it is possible, although unlikely, to only make $3 for a single delivery. Although there are other great delivery apps you can drive for, we recommend Uber Eats because it is among the market leaders for both ride sharing and delivery services. This means in any given city, you're more likely to book more orders and therefore put more money in your wallet.
3. Etsy (Free) - Sell Art, Crafts, & Creative Items
Etsy is one of the top online marketplaces for craft and vintage items. Because the site has been around for so long, it has a well-oiled marketing process of turning one-time buyers into regular customers. It has become one of the most popular places to open up shop on the internet. Etsy charges just 20 cents per listing and once you sell something, you can expect a 6.5 percent transaction fee for sales, and typically an additional 3 percent for processing (though the amount may vary by country). At Etsy, you are essentially running your own business. You are determining what to make, how to make it, and how to price your goods. However, as any small business owner can attest, running your own show is hard work and it comes with few guarantees. Although some users have complained over the years, the platform has few rivals and brings in massive traffic, making it one of our top recommendations for opening up a side business online.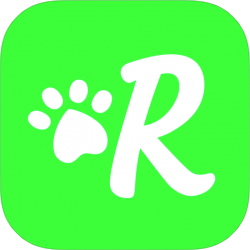 4. Rover (Free) - Pet Care
Do you love working with animals? Have you missed the chaos and energy of children but don't want to take care of an actual human child? Well, Rover is the app for you and your side hustle. On Rover, you can post your availability and what kind of animal care services you'd like to provide. Rover takes 20–25 percent of your fee but you get to set the rate. Simply post your profile to the app explaining your location, provided services, and availability. This side hustle can be quite lucrative; it's possible to make more than $1,000 a month using the app, and what better way to make spare cash than doing it with furry friends?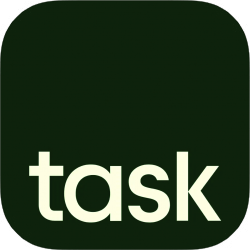 5. TaskRabbit (Free) - Odd Jobs
If none of these kinds of jobs sound right for you, maybe you'd prefer something like TaskRabbit. TaskRabbit is an app that helps you find odd jobs in fields like cleaning, maintenance, or construction. Once again, you set the rate, and freelancers who sign up with TaskRabbit receive access to millions of potential clients. And when we say a wide array of fields, we mean it. Some listings include help assembling IKEA furniture, moving an old woodburning stove, and tree trimming. Another thing that's fantastic about TaskRabbit is that aside from an initial $25 registration fee, all site fees are paid by customers, not freelancers. This means you will get to keep 100 percent of the profits you make.
Top image credit: mavo / Shutterstock.com