Sometimes, especially when you first receive your iPhone, it has some difficulty turning on. Try these tips to fix the issue!
By

Rachel Needell
Updated 01/19/2023
What to Know
Sometimes when iPhones first come out of the box, they are super dead.
Make sure the outlet you are using to charge your new iPhone is effective; consider changing out the charging equipment or moving to a different outlet.
Leave the iPhone 14 plugged into the unit for a few hours and come back. It will usually have charged up enough in that time to power on.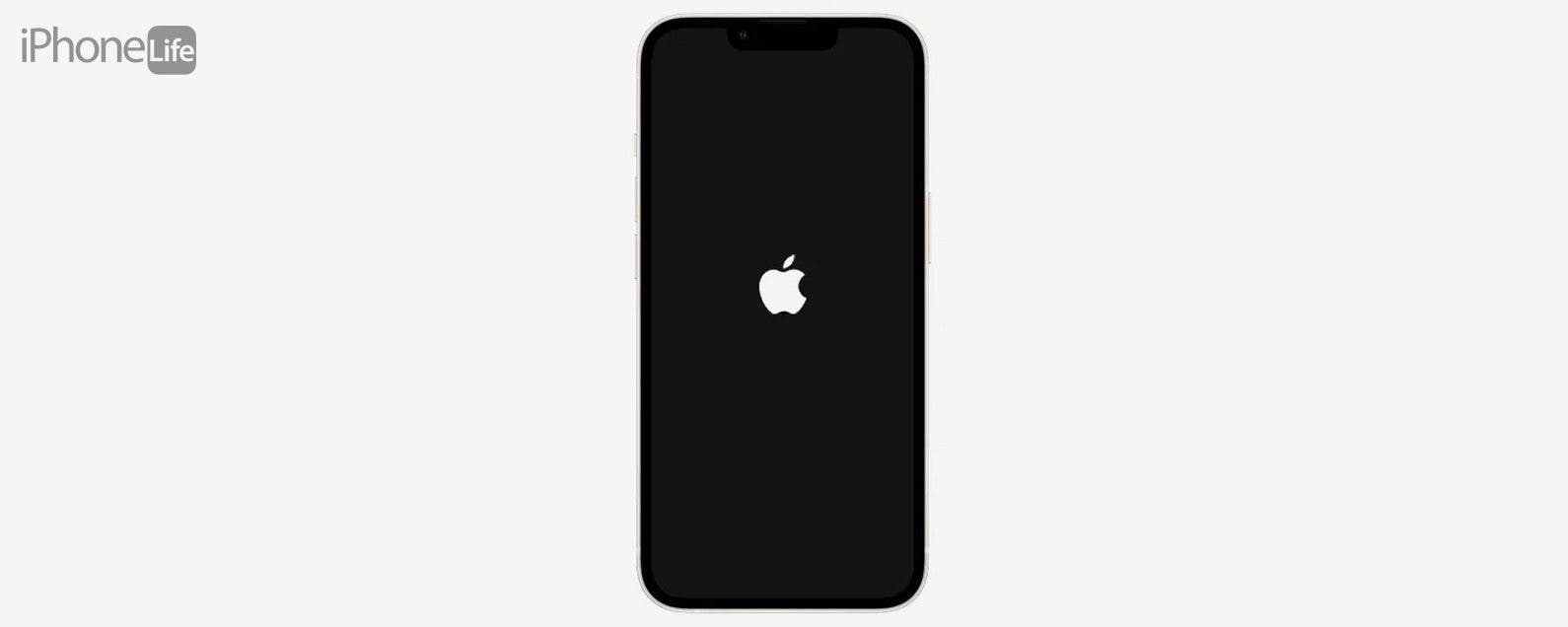 Getting a new iPhone is always exciting, but your enthusiasm may be dampened if you can't get your brand-new iPhone 14, Pro, or Pro Max to turn on. Whether your brand-new phone won't turn on or the phone you've had for a while is giving you trouble, we've come up with a list of a few possible fixes to get to the bottom of why your new iPhone won't turn on. 
How to Fix iPhone 14 Won't Turn On
Luckily, there are a few solutions to this annoying issue. If you like tips like this about using your Apple Devices, be sure to sign up for our free Tip of the Day Newsletter. Let's walk through the options.
1. Leave it Charging
The first and most likely explanation for your new iPhone 14 not turning on is that the phone has arrived with a drained battery. If you have just received a used device, there's no way to know how long ago it was last charged. Sometimes, a new device will arrive with enough charge for it to turn on, but many times the device has lost all battery charge in packaging and transportation. You can't know how long that particular phone was sitting in waiting after its last charge before it made its way to you! These tips can also help even if your iPhone 14 isn't so new anymore.
First, make sure the cord you're using to charge your new iPhone works. The best way to do this is to try to plug it in to another device to see if the other device charges.
Next, make sure the cube or adapter you're using works. There are various different kinds of adapters and cubes, some of which are slower when it comes to getting power into your device's battery. Switching out the cube can be a way to achieve a faster charge.
If you've checked all these, next check the outlet itself. Try plugging something else into the outlet to see if it works. If the outlet works along with all the other devices, then you can rule out the problem being the device receiving power.
Lastly, once you've checked all these steps, just leave the new iPhone 14 plugged in for an hour or two and come back. By this point, the phone should be well on its way to being charged up and working.
If the phone is still malfunctioning, continue on to the other instructions.
2. Force Restart on iPhone 14 That Won't Turn On
If your iPhone 14 is stuck on the Apple Logo screen or appears to be turned on, but it is still not working right, you might want to try a forced restart on the device.
Press and release the Volume Up button.


Press and release the Volume Down button.


Press and hold the Lock button until the Apple Logo appears on the screen.


If you accidentally summon Siri when you hold down the side button, try again. It took me a couple of tries to bring up the power-off screen.
3. Contact Apple Support
There is always a chance that the phone you received is problematic or buggy. If all the above options don't seem to work, you can contact Apple Support. This is rare, but since the iPhone 14 is still relatively new, there's always a chance you have a hardware issue. Additionally, you can find your local Apple Support phone number at this link.