By

Amy Spitzfaden Both
Thu, 10/20/2022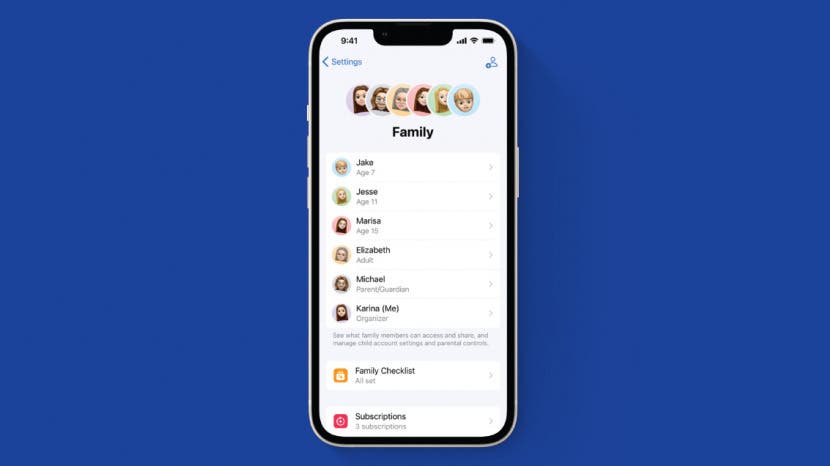 Before my daughter was born, I was convinced I wouldn't let her have access to any screens before the age of five, and after that I'd impose strict limits on her digital access. I shook my head at parents who bought tablet devices for their preschoolers.
Fast forward, and my three-year-old daughter has not only her own iPad, but also a smart TV set up specifically for her. We lasted about 18 months before my husband put her in front of an episode of Sesame Street in a desperate attempt to get some work done (pandemic parenting isn't easy), and, to our surprise, the more she watched those colorful little monsters, the more her vocabulary and ability to identify letters, colors, and shapes grew.
Raising children in the digital age is inarguably complicated. In fact, in a recent survey published by the Pew Research Center, 66 percent of parents think parenting is harder now than it was twenty years ago, and the top reason given was technology. And while the Erikson Institute reports that 85 percent of parents give their children access to technology, they also report widespread concern among parents about too much screen time and access to inappropriate content. Still, the same report showed parents perceiving across-the-board benefits in children who use technology, including school readiness and success; early learning; language development; and more. With such mixed messages, it's hard to know what the right course is when it comes to tech and our kids. And while I'm a strong advocate of each parent or caregiver figuring out what feels right for their specific families, I have some guidelines for when your kid gets a new device to help reap the benefits and mitigate the downsides

Discover your iPhone's hidden features
Get one daily tip each day (with screenshots and clear instructions) so you can master your iPhone in just one minute a day.
Choose the Right Device
If you're thinking of introducing your child to device ownership by purchasing them one of their own, there are a few things to consider. Only you know your budget and what you are willing to spend on a child's device, but it's important to keep in mind what your child actually needs. For example, a preschooler is unlikely to have any use for an iPad Pro, and children in general don't usually need top-of-the-line technology. Less expensive devices also tend to lead to less stress for the parents when the kids inevitably don't take as much care with them as we'd like. For this reason, refurbished devices can be a good way to go when shopping for a kid. If you're getting your child an iPhone, an SE or mini might be good options, as children tend to have smaller hands, and these are easier to manage.
Get the Gear
If a child, especially a small one, gets a device, you'll want to protect it. Durable cases like the Otterbox Kids EasyGrab ($59.95) and screen protectors like the Zagg InvisibleShield (from $14.99) are an absolute must if you want to keep the device in working order. Telling my daughter to "be careful" does exactly nothing to protect her iPad, and wiping sticky fingers only gets us so far. Once you have protective gear set up, consider if there are any accessories you'd like your child to have. Wireless and volume-limiting headphones like the Riwbox BT05 Bluetooth Kids Headphones ($28.98) are great when you don't want to worry about tangled cables or ear damage, and styluses allow kids to draw and write on an iPad, giving them expanded learning opportunities.
Apple ID for Kids: Yay or Nay?
Did you know that parents can create an Apple ID for kids under the age of 13? This allows the child to be a part of the Apple Family Sharing plan but keep the account age appropriate. The Apple ID you create for your child will be their account for all their Apple content, including Apple Music, Apple Podcasts, Apple Books, and Apple TV, as well as their iCloud account. Apple introduced Family Sharing to make it easy for parents to control the Apple family account after setting up an Apple ID for their kids. It's easy to make a new Apple ID for a child, though you'll need to make sure your child has their own email address. You can either create one when setting up the new device, or log in with an adult's Apple ID, go into Settings and tap Family below the name of the Apple ID account holder. Tap Add Member and follow the prompts from there. Important Note: To create an Apple ID for a child under 13, the Family Organizer (adult) will be prompted to use the CVV code from a credit card. Entering your CVV code is considered parental consent for the child's Apple ID. Though you must enter your card info to register your child with an Apple ID, you may change your payment method once the new Apple ID account is created. Check out our guide on setting up Apple IDs for younger kids, and then sign up for our free Tip of the Day newsletter to keep up to date with the newest info on upcoming Apple products.
Set Your Limits
Once you have the device purchased, protected, and up and running, it's your time to shine as a parent. Well, that was probably when you presented the device to your kid, but setup is where you get to flex your my-house-my-rules power. (Or, you know, where you step in to keep your child safe.) The first thing you'll want to do is go into Settings and then select Screen Time. Specify that it's your child's device. After that, you'll have several options for how to customize the device to meet your family's needs.
First, you might want to tap Use Screen Time Passcode to set up a passcode that you know and your child does not, which will keep them from changing the settings on their own. Next, you can tap App Limits to set limits for certain kinds of apps, or all apps. Once the limit is reached, the app stops working unless you grant it more time, which is usually done through entering your Screen Time Passcode, so if you tell your kids they get one hour on the iPad, they can't ignore you and keep streaming YouTube once that hour is passed. Content & Privacy Restrictions gets more into the nitty gritty of it, allowing you to limit specific sites and content, toggle on or off Apple native apps you don't want the kids to access (like FaceTime or Safari), and set whether you need to enter a passcode for iTunes & App Store purchases, which I strongly recommend.
Once you've set up Screen Time limits, you might want to investigate other ways to block inappropriate content on the apps your child uses. Many streaming services, such as Netflix, offer accounts specifically for kids, which only shows them age-appropriate content, eliminating the risk of them stumbling across the serial killer documentary you were watching after they went to bed. Remember, even networks like Disney+ have content you might not want your child to see, so be mindful in what you give them access to.
Share with the Family
After you ensure your child can only access safe and age-appropriate content (and not bankrupt you with App Store purchases), I recommend adding the new device to your family's Apple network. Access Family Sharing using the steps listed above, in the Apple ID for a Child section. From here, you can set up the apps, music, movies, storage, and more you want to share between family members and want your child included in. Family Sharing offers a great way to stay involved with the media your child is consuming and gives you the opportunity to bond over favorite music, books, and games. On your own device, you can access Family Sharing and then tap Purchase Sharing to set up shared purchases from iTunes and the App Store. You might also want to set up Find My on the device, which is handy for both absentminded children and your child's safety if they are out and about with their iPhone or iPad. Go into the Find My app, then under People or Devices, tap the Add icon (which looks like a plus sign) and choose Share My Location. Choose to share it with your Apple ID, so you can always keep an eye on where your child's device is.
Communicate Your Plan
You've set up and enabled limitations on your kid's device; you're good to go! Almost. I strongly recommend letting your child's other caretakers know what your plan is, and how much of it is flexible. For example, I know my daughter is going to spend a little extra time on screens with her grandparents, but I still don't want her scrolling unsupervised through YouTube, because of all the things she could be exposed to. You might not all see exactly eye to eye, but it's important to set up ground rules you all follow. This may seem like a massive undertaking, but getting your child a new device is an important (and exciting!) step. Ensuring your child is safe and protected is the first step in engaging them in the digital world and building skills and hobbies that can last a lifetime. Let the fun begin!
Apps to Get You Started
Wondering where to begin with loading your kid's device up with fun and enriching content? Here are four places to start.
Bark offers content monitoring on your kid's phone so you don't have to do it yourself. It will alert you of anything potentially problematic in your child's browsing or conversations, but still give them privacy in any other regard. This is a great tool for older kids who are looking for a little more digital independence, while still giving parents peace of mind.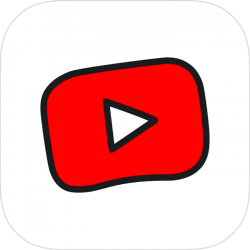 YouTube has the potential to expose your child to all sorts of things you don't want them to see. YouTube Kids addresses that by offering curated content that is not only suitable for children, but also vetted by you. Choose what channels and shows you want your kid to have access to and let them enjoy scrolling just among that little world.
Aimed toward kids ages two through eight, Khan Academy Kids offers stories and games to develop key skills in reading, math, science, and more. It's engaging and easy to navigate, offering multiple ways to engage with the content including singing, drag-and-drop, drawing, and more.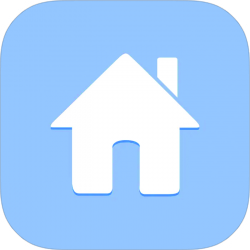 OurHome is a great resource for managing a household. Not only can you track tasks and to-dos, but you can also set up rewards for chores, helping children contribute to household management in a positive way that fits your family. Each family member can have their own profile, so no need to share a device or manually keep track of who is doing what.