Apple's App Tracking Transparency feature lets you opt out of allowing apps access to your data and activity across other apps and websites.
By

Elisabeth Garry
Updated 06/08/2021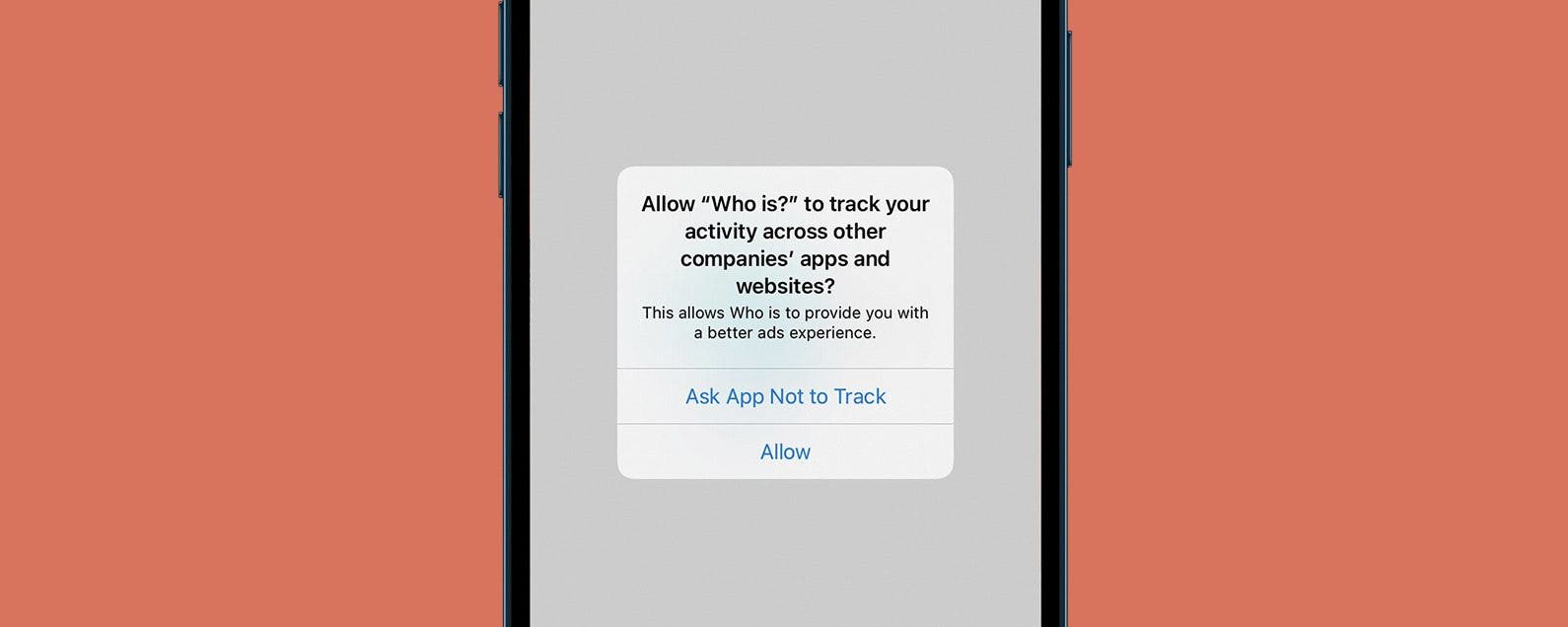 * This post is part of iPhone Life's Tip of the Day newsletter. Sign Up. *
App Tracking Transparency is finally here. Apple's highly anticipated new iOS 14.5 feature allows you to opt out of allowing apps to track your activity across other apps and websites. In this guide we'll show you what to do to opt out of tracking, even if you're not yet getting these App Tracking Transparency notifications.
Related: iOS 14.5 Lets You Opt Out of App Tracking. But Should You?
Important: In order to use this tip, you'll need to be sure you've updated your iPhone to the latest iOS version, called iOS 14.5. The update process may take around two hours to complete, but we promise it's worth it! Once your iPhone is updated, you can use the steps below to opt out of App Tracking. For more on what's new in iOS 14.5, sign up for our free Tip of the Day newsletter.
Jump To:
How to Opt Out of App Tracking
If you don't want apps to track your activity across other apps and websites, the process to opt out is as simple as can be. Keep in mind, though, that you will only see this notification the first time you open the app.
Open an app that's been recently updated or that you haven't opened since the iOS 14.5 update.


 
The notification should pop up right away if the Allow Apps to Request to Track feature is enabled.
Tap Ask App Not to Track to opt out of tracking for this app.


And that's it! Now you're opted out of tracking for this particular app. If you're not seeing these notifications yet, don't worry. There's a reason for the delay, and you still have options to limit or prevent tracking.
Why Am I Not Getting App Tracking Notifications?
Unfortunately, neither users nor Apple get to decide when app developers must start including the new App Tracking Transparency policy update in their apps. That's up to the developers themselves, and since many of them are vehemently opposed to the change, you can expect them to drag their feet as long as they reasonably can. Vox speculates that developers may need to implement the new policy by the time of their next update, but we don't know for sure. Eventually, Apple will start enforcing the policy and booting noncompliant apps from the App Store, but no date for this has yet been set.
If you're not seeing this App Tracking Transparency notification on apps that you know should be providing them already (we had this issue here at iPhone Life—a few users were not seeing notifications at all), you can install the iOS 14.5.1 update on your iPhone or the iPados 14.5.1 update on your iPad to fix this bug. You should start seeing notifications form apps that have complied with the policy change, but you'll still have to wait for those slower-moving apps to institute the required changes, as mentioned above.
If you want to turn app tracking off for all apps, you can do that too, but this newer feature is helpful in that it will allow or disallow tracking on an app-by-app basis. If you're not yet receiving these notifications, turning off all tracking might be your safest bet. According to 9to5Mac, some users have reported that this feature is buggy for them after the deployment of iOS 14.5 as well, but if that's the case for you, never fear: the bug seems to automatically turn all app tracking off.