Automate & create your perfect space with these smart home essentials
By

Donna Schill
Updated 10/24/2022
There are so many different possible elements to bring into a smart home setup, from lights, to thermostats, to home theater speakers and more. Here are some of the best HomeKit-compatible gadgets and appliances to incorporate into your smart home.

This set of smart lights is HomeKit compatible, affordable, and easy to set up. You simply twist the bulbs into fixtures and then pair them directly in the Home app with a few taps. I was also impressed with the Nanoleaf Lightstrip Starter Kit ($49.95), a coil of LEDs that you can use to line open shelving or even the back of your TV. Once set up in the Home app, I created fun customizations with scenes like Cozy Home with soft warm lighting and Movie Time for purple lighting. To save energy, I set all smart lights to turn off once the last person leaves the house.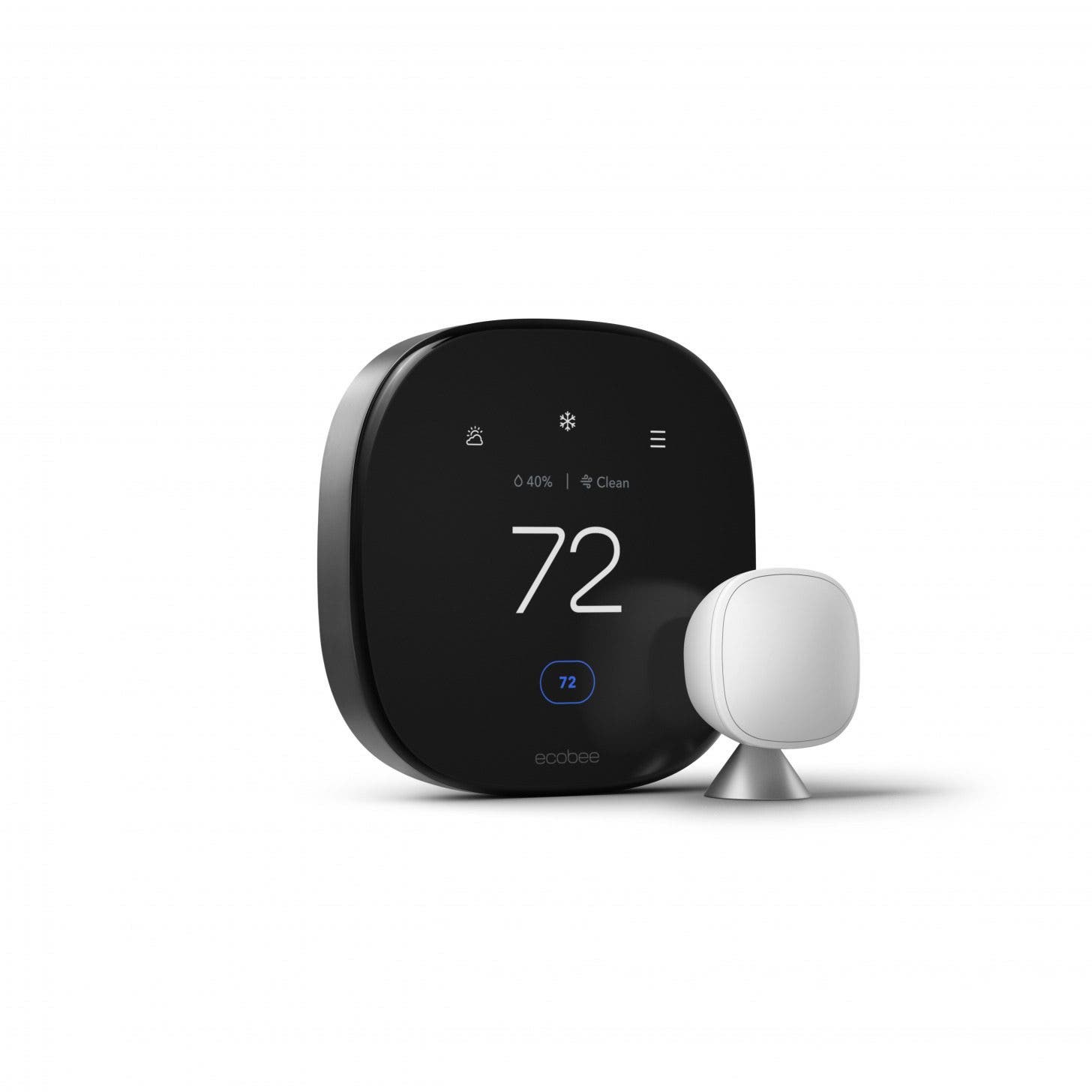 A smart thermostat should be at the top of anyone's smart home shopping list. Ecobee is my product of choice because it's HomeKit compatible, unlike the Google Nest. It automates daytime, nighttime, and away-from-home temperature settings, adapting to your schedule to help you save on your energy bill. I love knowing I'm not being wasteful, while still getting to stay warm and cozy in the winter and cool in the summer. It comes with a sensor that you can place in a far corner from the thermostat so you can account for varying temps throughout the house. The Ecobee is a no brainer for the environment as well as your wallet. Check out our guide on using one of your Apple devices a HomeKit hub, and be sure to sign up for our free Tip of the Day newsletter for more guides on the features of your new Apple-compatible products.

I'm not going to lie; setting up a smart home involves a lot of trial and error. One common issue is that if you have a corner of your house with a weak Wi-Fi signal, you'll have a hard time pairing products and keeping them connected. That's why it's a great idea to invest in a Wi-Fi extender that will deliver a strong signal to every corner of your home. Once set up, you'll notice a faster response time from all your smart home products and that they'll work more harmoniously. While the extender works with any router, I recommend using it with a Nighthawk router if you can, or it might make it harder to pair products with.
This smart lock from Yale lets you get the best of both worlds—say goodbye to fumbling around for your keys, while keeping a backup keypad for those times when you're not carrying your phone. As with all smart locks, you'll need to set aside a couple of hours and make sure you have the right tools to install your lock. Pairing your phone to the Yale Access app takes some trial and error, but once connected, having your phone auto unlock the door when you get home is a luxury you'll never tire of. You can even set guest passes to let friends or family go inside with your approval. Once you get your Assure set up, it's a wonderful glimpse into a keyless future.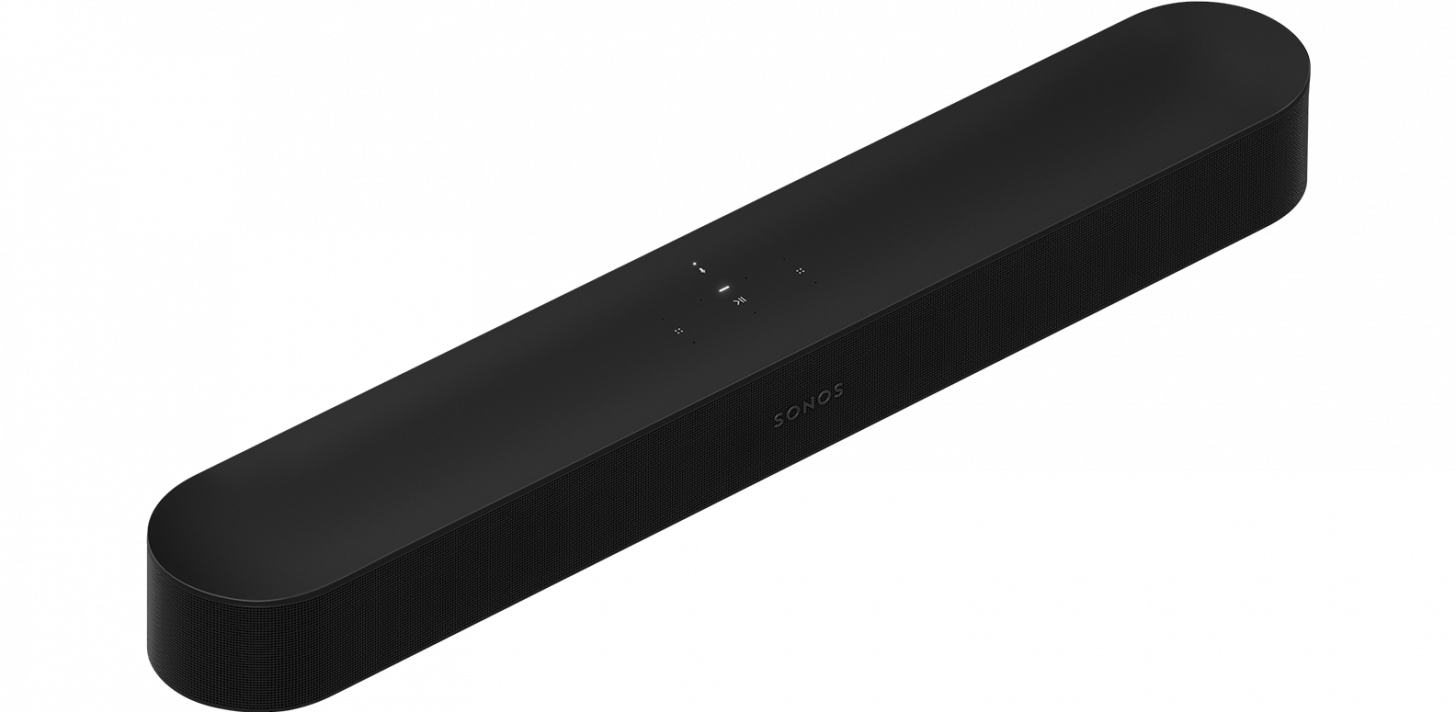 This soundbar from Sonos makes a great backbone for your home sound system. The sound maps to your space, so you feel in the center of action scenes. While I'd like to add a subwoofer for some couch-rumbling bass, I was amazed at the big sound in such a compact product. My favorite thing is its connectivity options, with playback controls in the Sonos app, Spotify, Apple Music, or your voice assistant of choice. I keep a Sonos One ($219) in the kitchen and bedroom so I can play the same song with zero latency between rooms, which is great for dinner parties and cleaning parties alike. Adding Sonos to the Home app opens up fun automation possibilities too.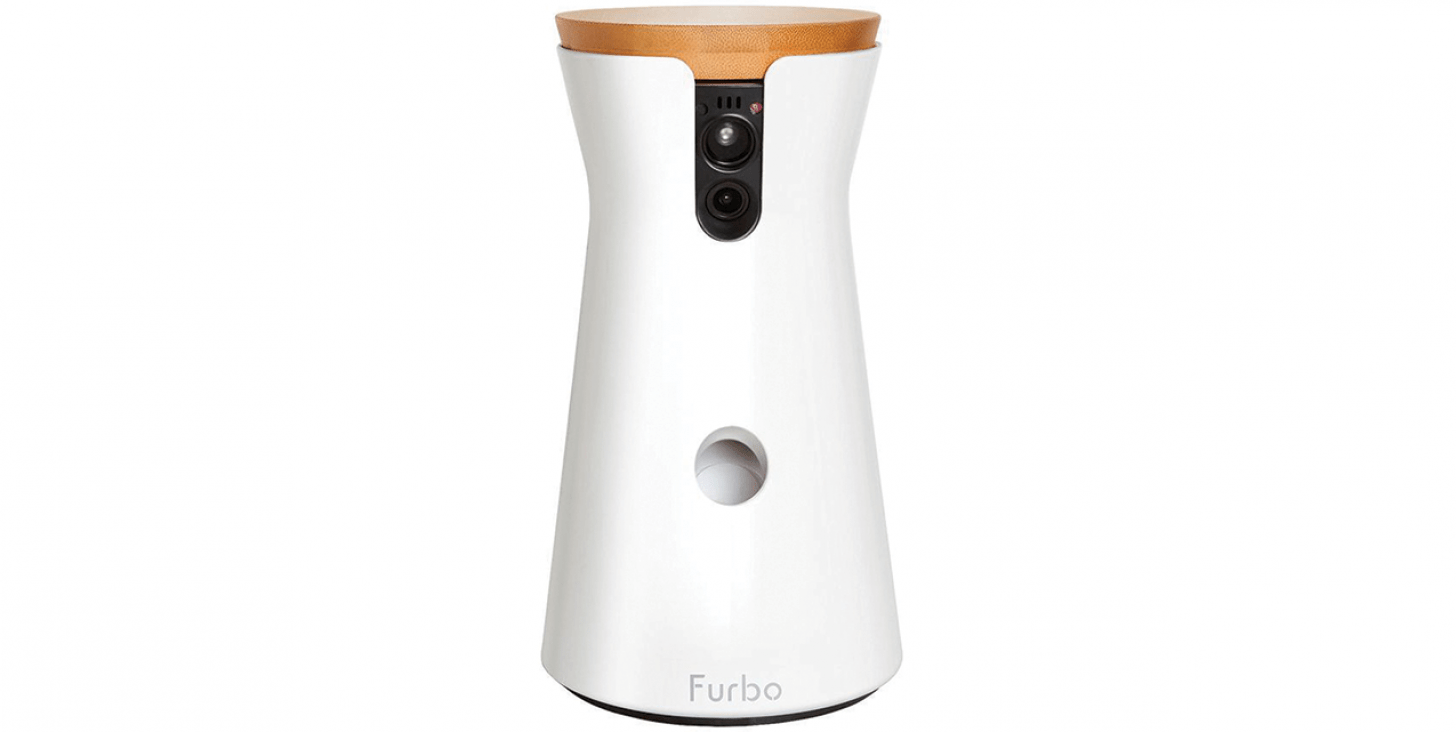 If you're obsessed with your dog, it's time to buy a Furbo. When you're at work, it lets you spy on your dog through a rotating doggie cam and mic, talk to your pet, and even toss treats at them. I love seeing my German Shephard cock his head when he hears me talking to him through a robot in the living room, and then scamper after treats that I slingshot across the room at him. The barking alerts aren't that accurate, but they give me an excuse to check in on my furry friend when I should be working. Good stuff!

I adore this little alarm clock. All of my usual pet peeves have been solved—no glaring light or blaring sounds. Instead, you're met with a flat Kindle-like display, a retro night light, and a variety of pleasing sounds. The Loftie comes with white noise options, sleep stories, and—my favorite feature—a phased wakeup system. A soft tone slowly rouses you then fades away, followed by a louder tone a few minutes later that requires you to get out of bed to turn it off. Loftie's all about improving sleep hygiene and cutting down on screen time. While you can program and control the clock via the Loftie app, once set, you can leave your phone outside the bedroom to help create the perfect sleep environment.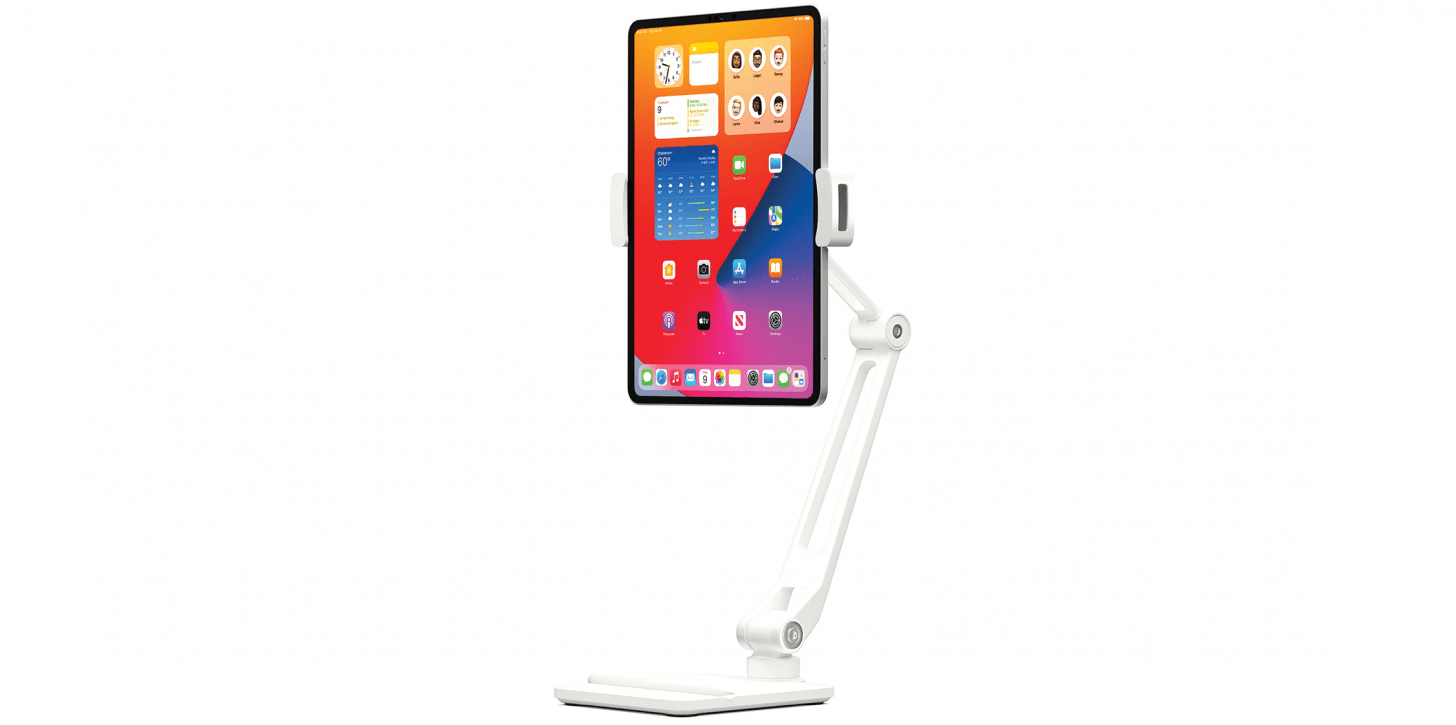 My iPad is at the center of my smart kitchen thanks to this versatile mount. I keep it stationed by the sink so I can peruse recipes, listen to podcasts, or watch YouTube videos while I'm doing the dishes. You can place this adjustable mount on a flat surface or clamp it onto a shelf, making it a great option for those of us with limited countertop space. The mount works with any iPad model and comes in white or black to match your kitchen aesthetic. Side note: I highly recommend setting up an iPad, HomePod, or Apple TV as your smart home hub so you can control products remotely from the Home app or grant controls to household members.
An electric kettle is a kitchen essential for any coffee or tea lover, and you'll be hard pressed to find the design and build quality of Fellow anywhere else. Its black matte finish, gooseneck spout, sturdy handle, quiet boil, easy-to-control knob, and LCD display set it head and shoulders above any competition. Add to that the ability to turn the Stagg on and off and check the water temp from the couch via the Fellow iPhone app, and you've got yourself the winner. My only complaint is that the super-thin spout requires patience or else you'll spill, but that's also why it makes for the best cup of pour-over you'll find in a home kitchen.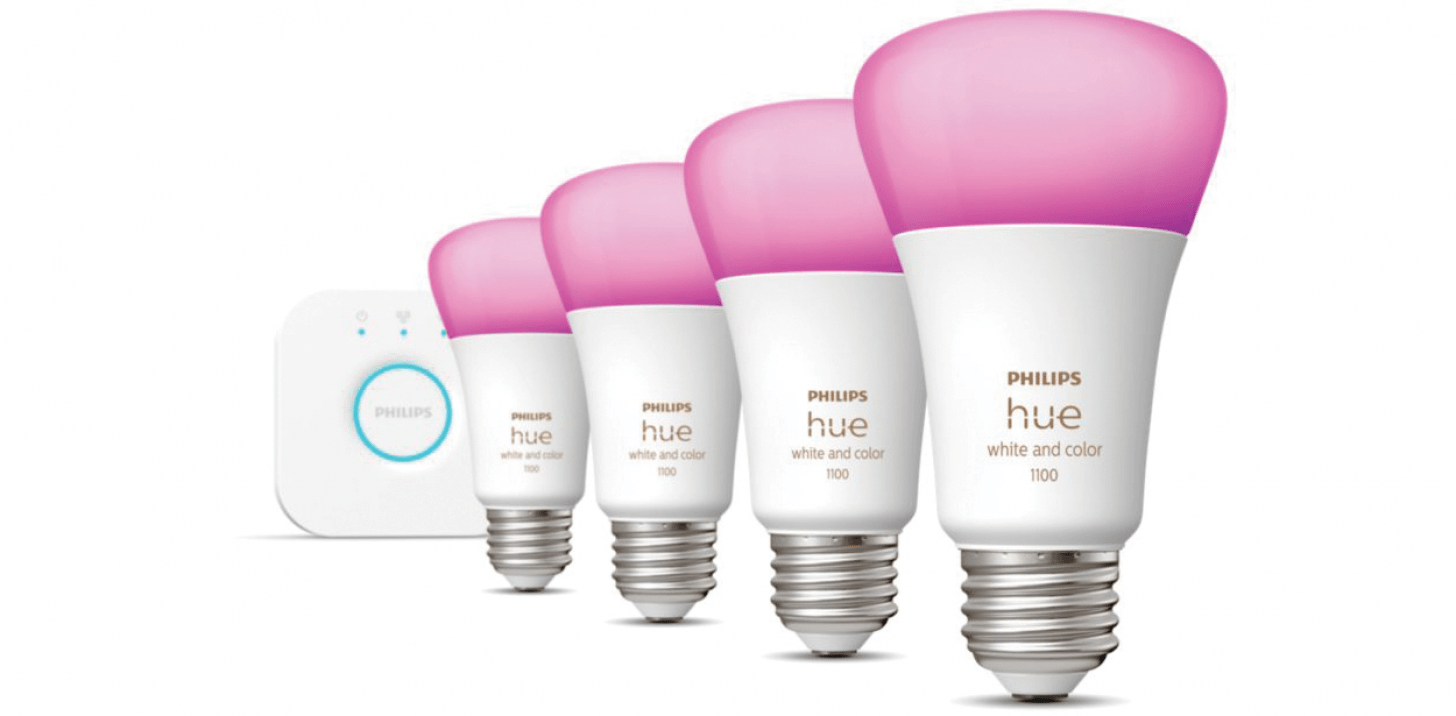 No smart home would be complete without smart lights, allowing you to create a vibe in each room that shifts with the time of day or activity. This starter pack from Philips comes with four bulbs and a bridge hub that lets you connect to HomeKit. (Important point! Lights and any other products you want to use in tandem must be HomeKit compatible. Look carefully on any smart light packaging to see if it supports Apple HomeKit!)
Top image credit: KrikHill / Shutterstock.com