By

Conner Carey
Updated 12/05/2019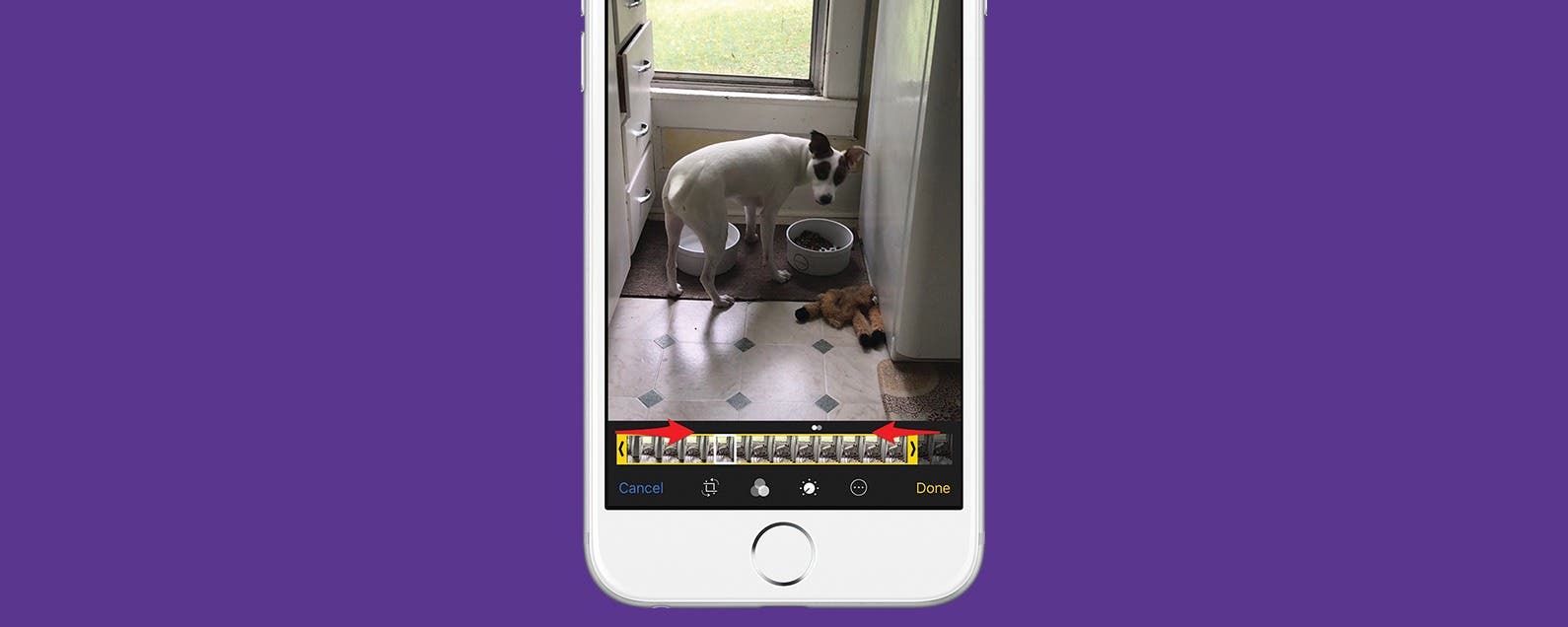 With Apple's Live Photos, you're not always exactly aware of what's being filmed. Since an iPhone Live Photo captures 1.5 seconds before and after a shot is taken, it's easy to accidentally catch the blur from lowering your phone, or worse, something you don't want anyone to see. Before iOS 11, you could edit a Live Photo by turning it into a still, or simply delete it. But starting with iOS 11 and continuing with iOS 13, you can trim live pictures just like you would a video. Here's how to make edits to a Live Photo on your iPhone.
* This post is part of iPhone Life's Tip of the Day newsletter. Sign Up. *
Related: Live Photos: The Complete Guide to iPhone's Moving Pictures
To edit or trim a Live Photo with iOS 13 on your iPhone:
Open the Photos app and tap the Albums tab at the bottom of your screen.
Swipe up until you see Media Types, where you'll find all your Live Photos. 
Tap Live Photos. 


 
Tap the Live Photo you'd like to trim, then tap Edit in the upper right corner of the screen.
Tap the Live Photo icon at the bottom of your screen, and you'll see each frame of the Live Photo individually placed side by side. A rectangle with arrows on either side frames the images.


 
Touch and drag the right or left arrow; the rectangle you touch will turn yellow and highlight the section of Live Photo that you're keeping. 
When you're satisfied, tap Done to save the trimmed Live Photo.


 
If you trimmed your Live Photo incorrectly, don't worry. You can tap Edit again, tap Revert, and then tap Revert to Original.