By

Hallei Halter
Mon, 01/28/2019
When you're taking photos with your iPhone, sometimes you have to finagle your phone a bit to get the right shot by tilting it or holding it on its side to use the volume buttons to snap a picture. But while the photos usually appear right-side up in the iPhone's Photos app regardless of how you were holding the phone when you snapped the picture, sometimes they don't. And sometimes the photos appear upside down when you're trying to upload the photos to your computer or when you send them in an email. Here's how to fix upside-down photos on your iPhone.
* This post is part of iPhone Life's Tip of the Day newsletter. Sign Up. *
Related: How to Transfer Photos from iPhone to Computer (Mac, PC, iCloud & AirDrop)
No matter how you are holding your iPhone when you take a photo, the Camera's sensors will attempt to determine which way is up and automatically flip it. But the bit of code Apple uses to tell your Photos app which way to display the photo sometimes gets lost when you send them in an email or upload them online. That's why photos that look fine on your iPhone are suddenly upside down.
The easiest way to fix upside down photos is to avoid taking them. Make sure to always have your device's camera lens at the top of your iPhone when shooting a photo:
When you're shooting in portrait orientation; just make sure you're holding your iPhone right side up. 
And when you're holding your iPhone in landscape mode, be sure the camera lens is at the top left corner of the back of your iPhone. 
 It won't always succeed though. When you see that an image is oriented upside down or sideways in Photos, you can fix it so it's right-side up.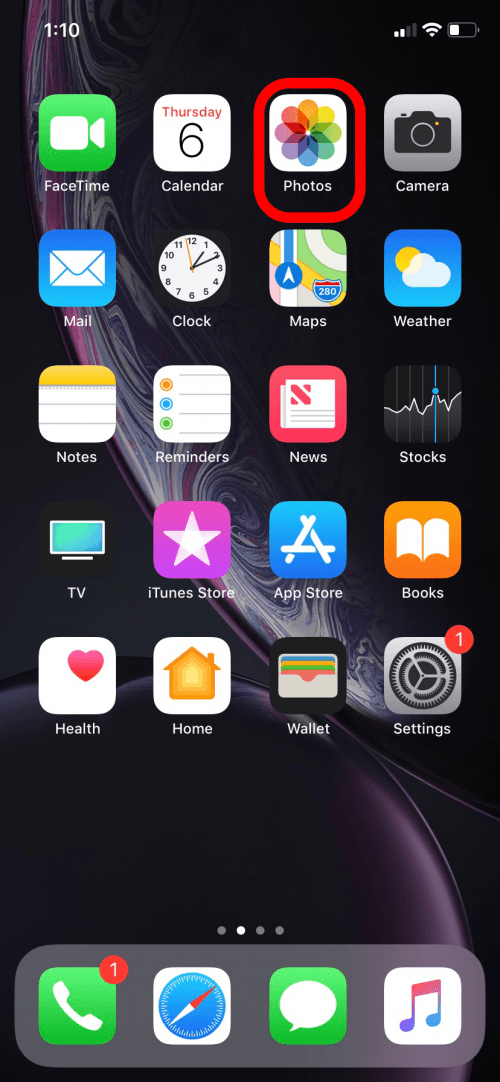 Select the upside-down photo.
Tap the Rotate Image icon. Tap it again until the photo is in the correct position.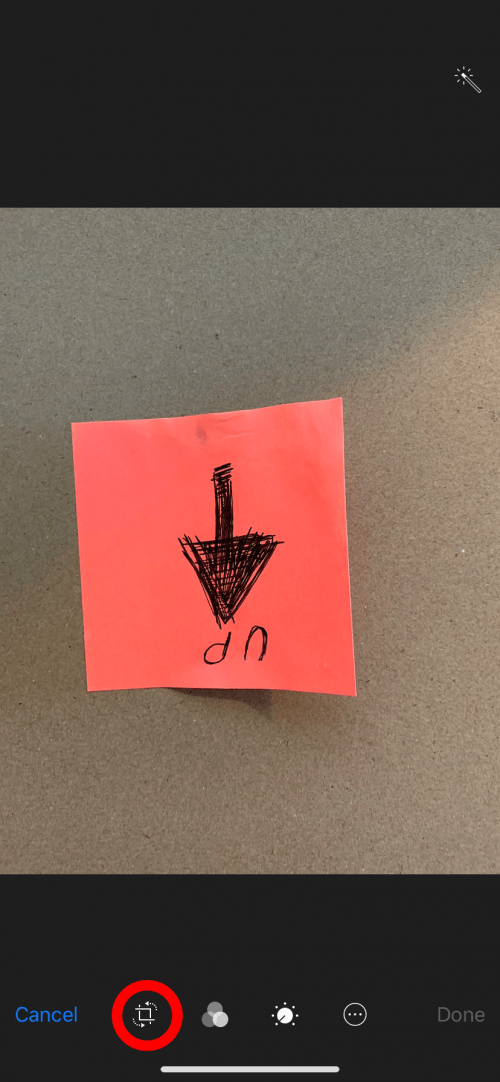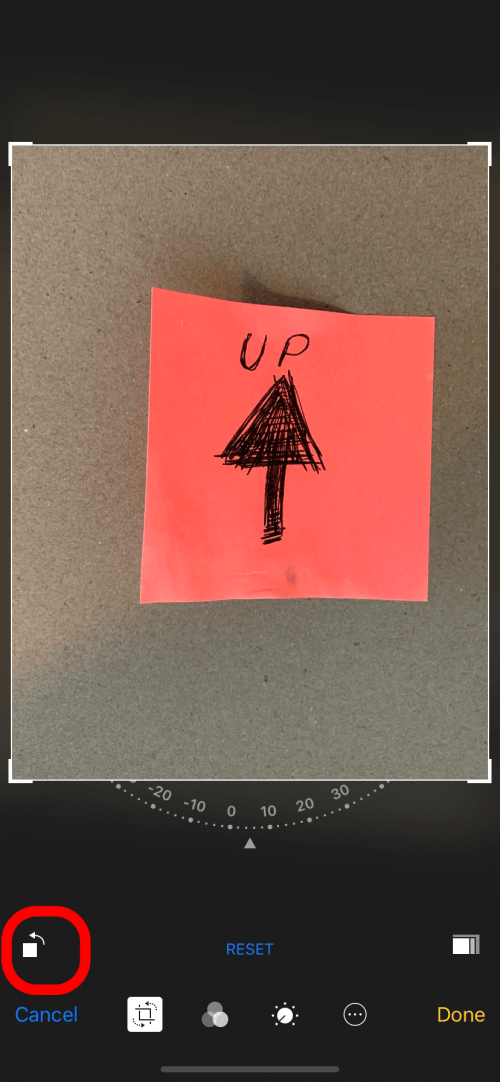 Tap Done. Now your photo is saved right-side up.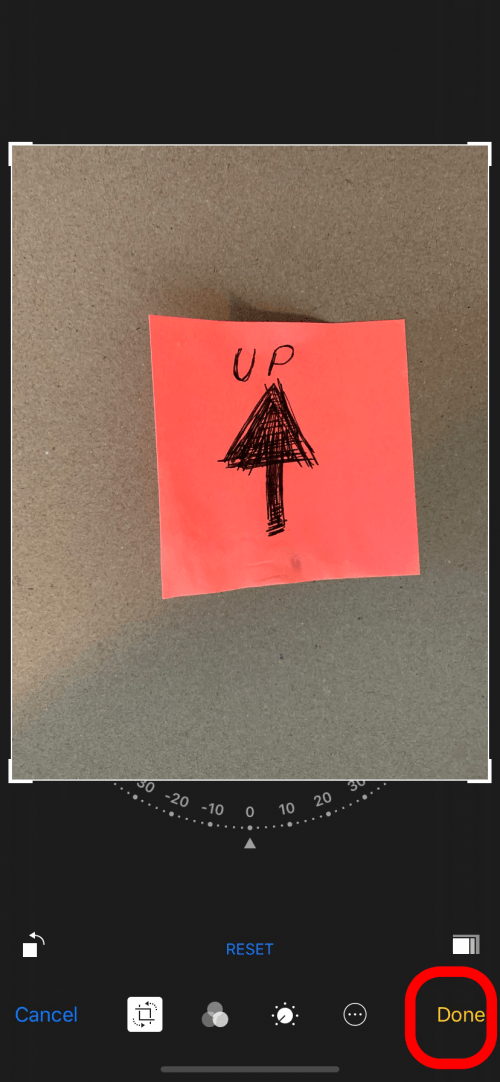 This is the simplest way to correct one or a few photos on your iPhone. If you have multiple photos to correct and are loading them onto a computer, you can fix them in iTunes for Mac or Picasa for Windows.