By

Rhett Intriago
Updated 01/25/2023
Whether you're stuck at home or just find yourself bored with your usual pastimes, you can effortlessly find a new hobby if you've got your iPhone nearby. From learning a second language to picking up better health habits, there's an app for just about anything. Below you can find a list of some of the best apps for getting started with new pursuits and cultivating your talents.

Learn an Instrument
Did you buy an instrument, fully intending to learn to play, only to have it wind up collecting dust just a few weeks later? Well, there's never a better time to start learning than right now.
Yousician (from $7.49/month) is an app that teaches you to play instruments, from the most basic chords to more complex techniques, helping you become a real musician. The main app has lessons for the guitar, bass, and vocals. If you're interested in teaching yourself to play the ukulele or piano, Yousician has split these off into their own separate apps.

Discover your iPhone's hidden features
Get a daily tip (with screenshots and clear instructions) so you can master your iPhone in just one minute a day.
If you aren't sure where to begin when it comes to picking up a new instrument, Yousician is your go-to source. The app offers in-depth lessons from real musicians, challenges to keep you motivated, and everything you need to learn to play your favorite songs. For more great app recommendations, be sure to sign up for our Tip of the Day newsletter.
Take Up Treasure Hunting
Geocaching is a great activity for those looking to get out of the house or explore their city a little more. Geocache is a free app that conveniently shows all the geocaches in your area and allows you to easily navigate to any of them.
A geocache is a container that can vary in size, from larger bins to small canisters. Depending on the size, it might be harder to find than other caches. Once you discover the cache, sign the log and be sure to put it back where you found it so others can find it too. Some geocaches contain tradeable items, so bring something along to leave for others to pick up.
Geocaching is great because it allows you to discover areas you might not be familiar with or discover a new area of your hometown.
Start a Podcast
Spotify has made it easy for even the most amateur podcasters to get started with its podcast creation app Anchor (free). So why not start one of your own?
Anchor allows you to build your podcast from the ground up within the app. It's as easy as pressing the record button and talking. The app offers short musical snippets to use as interludes, along with a collection of sound effects. If you have a Spotify account, you can even use tracks from your library to add as background music. When you're done, you can publish your podcast on Spotify and, if you get 50 unique listeners, you can begin monetizing it as well.
Not sure where to start? Listen to one of Anchor's shows on the making of podcasts to motivate you to jump in and begin making yours a reality.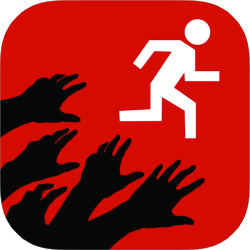 Get into Running
Looking for a way to make exercise more exciting? Zombies, Run! (free) makes running a game by turning you into a character within a zombie apocalypse. You are tasked with gathering supplies for your outpost by going for a run. As you run, you'll listen to an audio narration that unravels the story over the course of your workout. The best part is that you don't even have to run to enjoy the app! If you'd prefer to walk, the app can use your phone's GPS to adjust the story to match your pace. If you use your Apple Watch with Zombies, Run!, be sure to check out our Apple Watch fitness tips.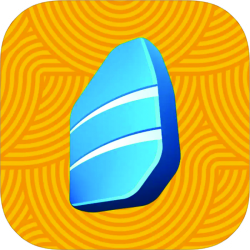 Learn a Language
There's a reason why Rosetta Stone (from $7.99/month) is one of the most well-known and most-used language learning tools. It is an excellent resource, whether you're using it as a hobby, to communicate with friends or family, or while traveling to a new country.
Rosetta Stone condenses lessons into 5- to 10-minute segments. By taking just a few minutes every day to learn a new language, you'll find yourself quickly becoming more fluent. Rosetta Stone offers a wide variety of language courses, including Spanish, Japanese, Arabic, Italian, Persian, and many more.
Learn to Code
Coding is a language of its own and Mimo (free) teaches you how to speak it. This handy app simplifies the extensive learning process so you can start coding with ease. When using Mimo for the first time, you can choose between web development or Python with the option to easily switch between courses at any time. You can customize how long you'd like each lesson to be. These lessons are broken down into easy-to-understand chunks, allowing you to learn and practice coding from just about anywhere. For any aspiring developers or those who are just looking to code as a hobby, Mimo offers the necessary tools to get started.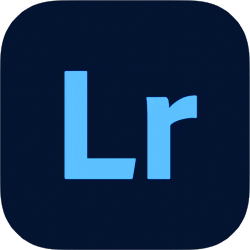 Get into Photography
When it comes to photo editing, Adobe is undoubtedly one of the best and the Lightroom app ($9.99/month) is no exception. Not only is this app great for editing your photos, but it's also useful for learning more about photography and editing in general.
You can select from a wide variety of community created presets when editing your photos or create and share your own. Additionally, the Learn tab is home to lessons and tutorials created by other photographers that help you improve your skills and turn any photo into a work of art. If you're interested in long-exposure photography, you can do this easily with the iPhone's Live Photos feature.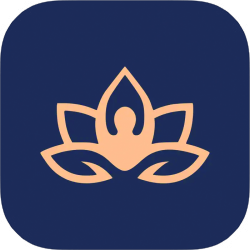 Take Up Yoga
Yoga is a great practice for maintaining your physical and emotional health. For those looking for a new fitness routine, the Yoga for Beginners app ($3/month) offers lessons that are easy to follow and customizable to you and your goals.
The app features audio-guided yoga exercises along with visuals showing you each pose, making it accessible and easy for all kinds of beginners to learn quickly. The pose times, cooldowns, and rest times can all be tailored to a length that works for you. You can also choose to have your workout accompanied by the app's ambient sounds or own music.
Additionally, the app features a wide variety of yoga programs for different needs, such as yoga for stress relief, specific muscle groups, strength building, weight loss, and much more. You can also create your own yoga routines by adding the poses you want and customizing the length.
Time to Get Started!
There are millions of apps on the App Store and they're not all fun and games. Many apps allow you to access a wealth of knowledge from subject matter experts and pick up new talents from the comfort of your home. Reach your maximum potential by acquiring a new skill and hobby through one of countless engaging apps.
Top image credit: Nadia Grapes / Shutterstock.com