By

Leanne Hays
Updated 02/21/2023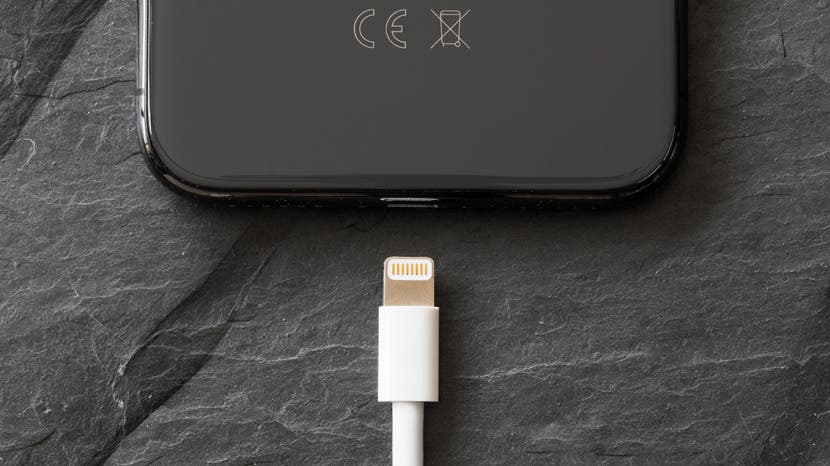 There are lots of questions floating around about Apple's Lightning cable. What is the purpose of a Lightning cable? What's the difference between a Lightning connector and a regular cable? Is a Lightning connector a charger? We'll answer all these questions and more!
What To Know
The number one reason anyone purchases a Lightning cable is that many Apple devices, including the iPhone and most iPads, require a Lightning connector to charge and connect to other devices.
Cables with a Lightning connector on one end can have a variety of connectors on the other end, including USB-A and USB-C. This allows devices that charge, transmit audio, and/or sync via a Lightning port to connect with many different kinds of electronics and charging ports. 
A variety of adapters are available to connect Apple devices with Lightning ports to just about any other electronic device on the market.
What Is a Lightning Connector & What Can It Do?
Jump To:
The Lightning cable, introduced by Apple in 2012, is a charging cable as well as a data-transfer cable that can connect one Apple device to another via a Lightning port to a USB port. Let's go over all the things a Lightning connector can do! For more great cable and connector tutorials, check out our free Tip of the Day.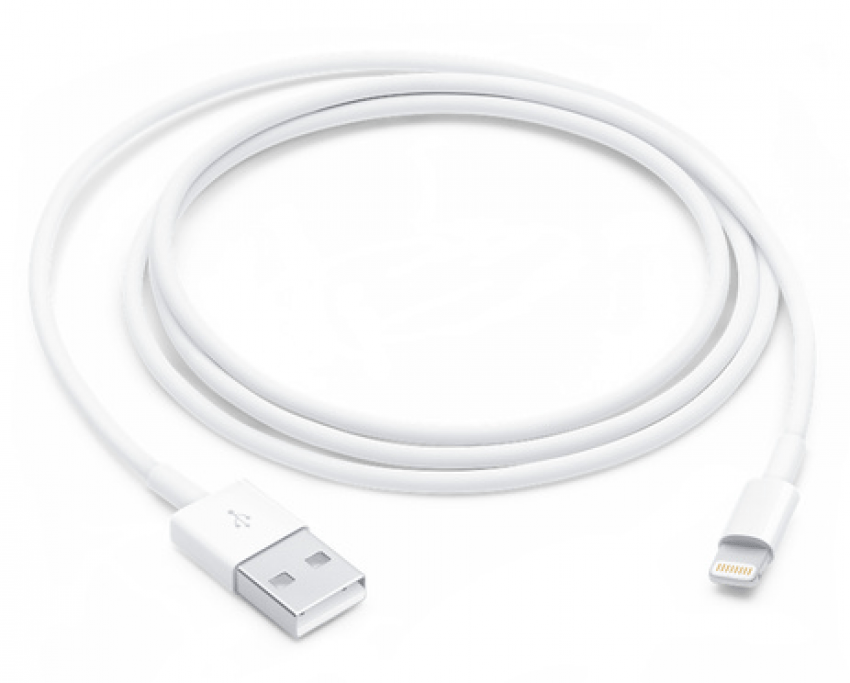 A cable with a USB-A connector on the left side and a Lightning connector on the right.

Discover your iPhone's hidden features
Get a daily tip (with screenshots and clear instructions) so you can master your iPhone in just one minute a day.
Image courtesy of Apple
Related: How to Charge iPhone Wirelessly, without a Charger & More
Apple's Lightning cable acts as an iPhone and iPad charger cable, and can also be used for charging other Apple devices and accessories. Let's go over which Apple devices use the Lightning cable, and how to use a Lightning charger.
Lightning cable-compatible Apple devices include:
iPhone 5 and later
iPad 4 and newer (see note below)
Apple Pencil (1st generation)
iPod Touch (5th generation and later)
iPod Nano (7th generation)
BeatsX
Beats Solo Pro 
EarPods 
Apple TV remote
Magic Keyboard
Magic Mouse 2
Magic Trackpad 2
Lightning cables can also connect to and charge compatible non-Apple devices, and to peripherals like battery chargers, power adapters, cameras, and more. While the USB side of a Lightning cable must be facing the correct way to plug in, the Lightning port side can, conveniently, face either way.
Note: While most Apple devices use a Lightning-to-USB connection, newer iPads, including the fifth-generation iPad Air, and the third, fourth, and fifth-generation iPad Pro, use a USB-C connector or even a USB-C connector with support for Thunderbolt/USB 4. 
Pro tip: If you get water into the Lightning port of any of the above devices, we have a fix for the Liquid Has Been Detected in Lightning Port problem. 
You can use this Apple charger for your iPhone and other devices directly from an outlet by using a power or Lightning adapter like the 5 W USB power adapter pictured below. There are many other types and models of power adapters available for USB, including 12 and 30 W models, and even power adapter kits for world travelers.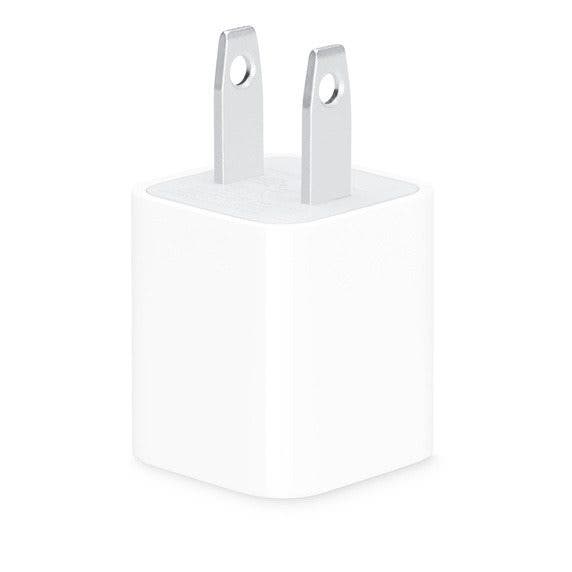 A 5 W USB power adapter that connects to a USB-A to Lightning cable, used to charge Lightning-compatible Apple devices. 
Image courtesy of Apple
If you're on the go and don't have access to an electrical outlet, don't worry; you can use a power bank for your iPhone, or even purchase a power bank for your iPad or Mac. You can also power up one device with a Lightning port from another with a USB port, although this will be a slower charge than you'd get from an outlet. For example, you can charge your iPhone from an iPad. If you have a newer iPad with a USB-C port, you'll need a Lightning to USB-C cable.
Most newer cars have a USB port you can use with a Lightning cable to power your iPhone, although a larger device like an iPad or MacBook may draw more power than the port is capable of providing.  
Apple's Lightning cable can send and receive data, so you can use them for a variety of purposes. You can use a Lightning connector to download and upload photos to a Mac or PC, as well as upload and download movies and music. You can also use a Lightning cable to back up an iPhone to a Mac and synchronize files between devices. Unless your car supports wireless CarPlay, you'll need a Lightning cable to connect CarPlay to your iPhone, so your car's audio system can receive data from your iPhone. 
Sometimes your Lightning connector needs a little help to connect devices, and there are many types of cords and adapters to help you connect and charge your devices. We won't go over all of them here, but we'll write a more comprehensive article soon! Here are just a few of the many Lightning cable adapters on the market:
USB-C to Lightning Cable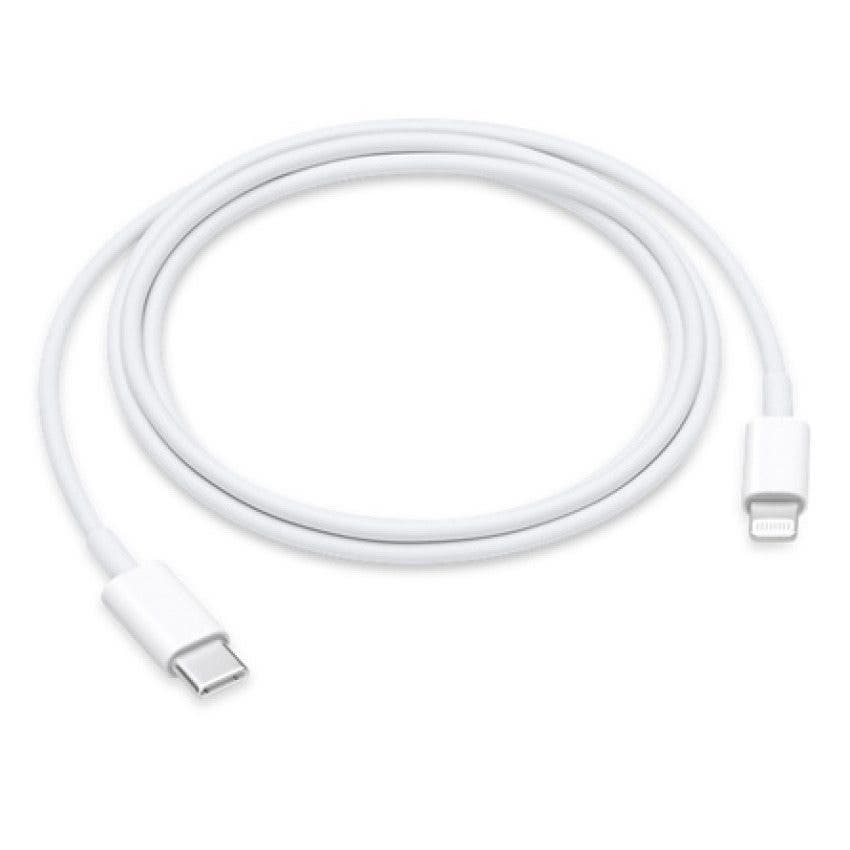 A cable with a USB-C connector on the left and a Lightning connector on the right. 
If you want to connect your iPhone to a newer iPad, an older iPad to a newer iPad, or any other Lightning-port compatible device to a USB-C compatible device, this is the cable for you. 
Lightning to 3.5 mm Audio Cable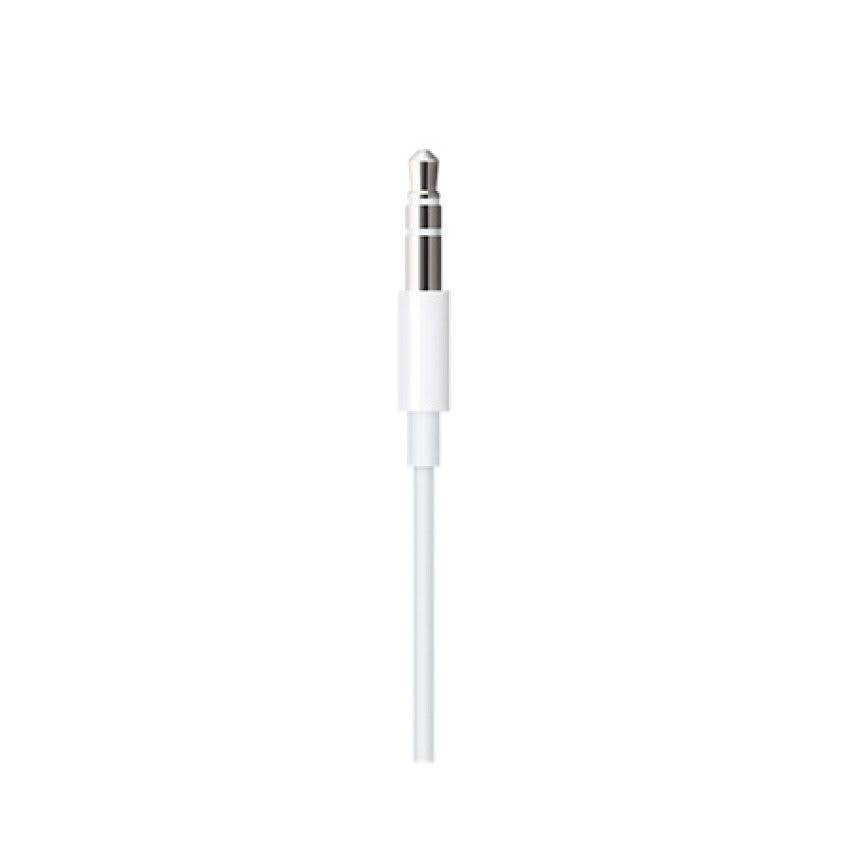 This adapter is perfect for connecting an iPhone or older iPad to speakers and headphones with miniplug connectors. 
Lightning to Digital AV Adapter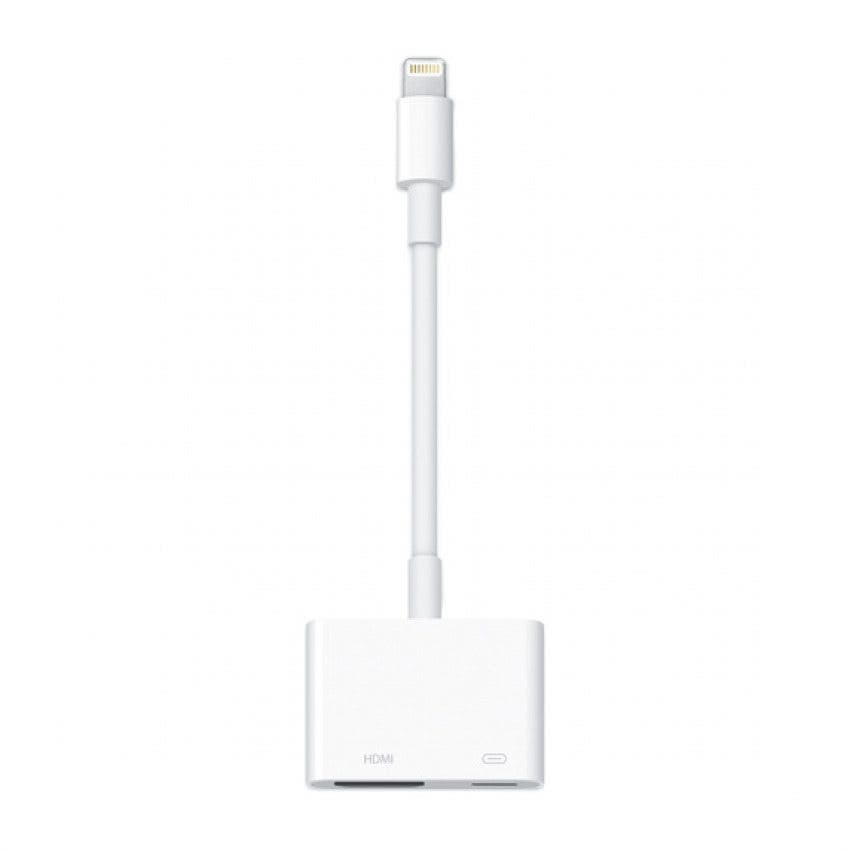 Need to make a presentation and hook your iPhone or iPad up to a projector or HDMI TV? This is the adapter you need!
As few Apple products have a 3.5mm headphone jack, you can also use a dongle with a Lightning connector to plug your headphones in via the Lightning port if you'd like to use wired audio.
The Lightning connector can also transmit audio. Starting with the iPhone 7, Apple ditched the headphone connector in its smartphone lineup. While the rise of wireless headphones and speakers drove Apple's decision, the latest iPhones can be used with a Lightning-to-headphone adapter that connects the devices to headphones with miniplug connectors.
Top image credit: Kaspars Grinvalds / Shutterstock.com