Can you charge your iPhone from an iPad? Read on to find out the answer.
By

Kenya Smith
Updated 01/17/2023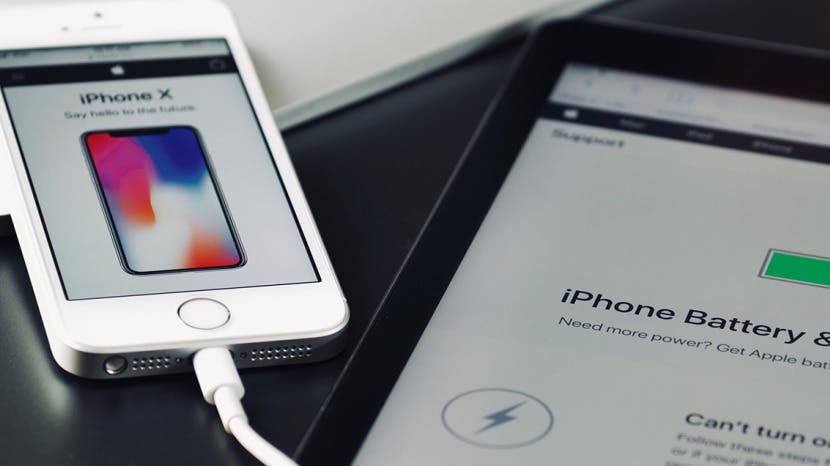 The battery on your iPhone is running low, so you try to find a place to charge it. Unfortunately, you're running out of power outlets to plug your charger. You have heard someone mention that you could charge your iPhone from your iPad, but is it true? Let's examine this claim.
Related Article: Phone Battery Myths, Fast Charging, Charger Cable Safety & More
Can You Connect iPhone to iPad with a Cable for Charging?
An iPad has a larger battery capacity than an iPhone, and unlike iPhones, it isn't used continuously throughout the day. Therefore, there's a huge possibility that you will still have some power left on your iPad when your iPhone's battery is dead. If you own an iPad that has a USB-C port, then you can definitely use it to charge your iPhone. iPad models that have the USB-C port includes the following:
iPad Pro 11-inch (1st generation or later)
iPad Pro 12.9-inch (3rd generation or later)
iPad Air (4th generation or later)
iPad mini (6th generation)
If you have an iPad model without the USB-C port, you will have to find other charging options for your iPhone. If you have an iPhone that has a Lightning port, make sure to use the Apple USB-C to Lightning Cable. You can also combine your Lightning to USB cable with the Apple USB-C to USB Adapter and connect the adapter to your iPad. Next, read this article on how to tell if your iPad is charging even when its off.
Top image credit: karanik yimpat / Shutterstock.com