(Sponsored Post) By

Olena Kagui
Wed, 10/06/2021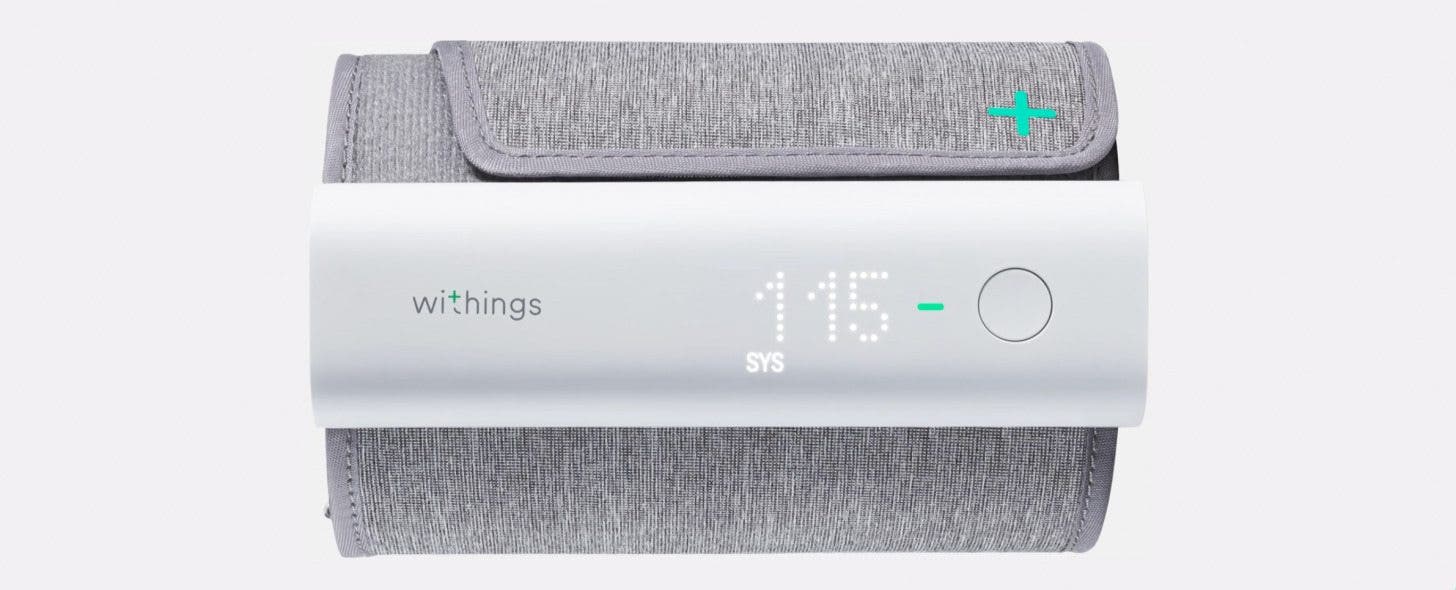 Do you monitor your blood pressure at home, but don't like using a manual cuff or rushing to write down your results before you forget them? You're not alone. Thanks to the Withings BPM Connect smart blood pressure cuff, keeping an eye on your health doesn't have to be tedious! With features like instant, color-coded results, automatic syncing to a secure health app, and the ability to share your metrics with your healthcare professional, taking control of your heart health takes just seconds a day.
The cuff itself is lightweight and flexible (which makes it great for travel), and is designed to be simple to use whether you're taking your own blood pressure or having someone do it for you. With the touch of one button you'll see systolic and diastolic readings appear one after the other via the on-device display. Not great at recalling healthy blood pressure levels off the top of your head? Me neither. With the BPM Connect, the numeric blood pressure readings are shown right next to a colored indicator light. A quick look at the green, yellow, or red light will give you an at-a-glance blood pressure status based on the thresholds and recommendations set forth by the American Heart Association.
Many people have a hard time trusting digital health devices, but Withings' BPM Connect smart blood pressure cuff was designed with the help of cardiologists, is backed by doctors, and has been thoroughly tested against other top devices on the market to ensure best-in-class medical accuracy. 
Now, if you're like me, you sometimes forget to record your health results, which can leave you fumbling for a comprehensive answer when the doctor asks how you're doing. Fortunately, BPM Connect automatically syncs each reading with your profile in the free accompanying app, called Health Mate. BPM Connect can update your health metrics in the app over a Wi-Fi or Bluetooth connection, so you can monitor your blood pressure anywhere without the task of recording your readings by hand to keep track of your progress.
As an added bonus, this smart blood pressure cuff can independently record the blood pressure stats of up to eight people! This means up to eight users can maintain profiles and blood pressure trends in their own Health Mate app profile. You can even set reminders in the app so that no one forgets to take a regular blood pressure measurement! If you're an Apple Health app user, you'll also be able to sync your BPM Connect blood pressure readings to the Health app just as easily.
This rechargeable. portable, reliable, and simple smart blood pressure cuff can help you stay on top of your heart health without the frustration of doing everything manually. Check out Withings' BPM Connect smart blood pressure cuff ($99.95) to learn more!