Can you charge an iPhone with an iPad charger? You can!
By

Amy Spitzfaden–Both
Mon, 01/30/2023
What to Know
You can use your 12W charging adapter to charge your iPhone.
Your iPhone will only take as much power as it needs and won't get overloaded.
You can use the same charging cable only if your iPhone and iPad have the same charging port.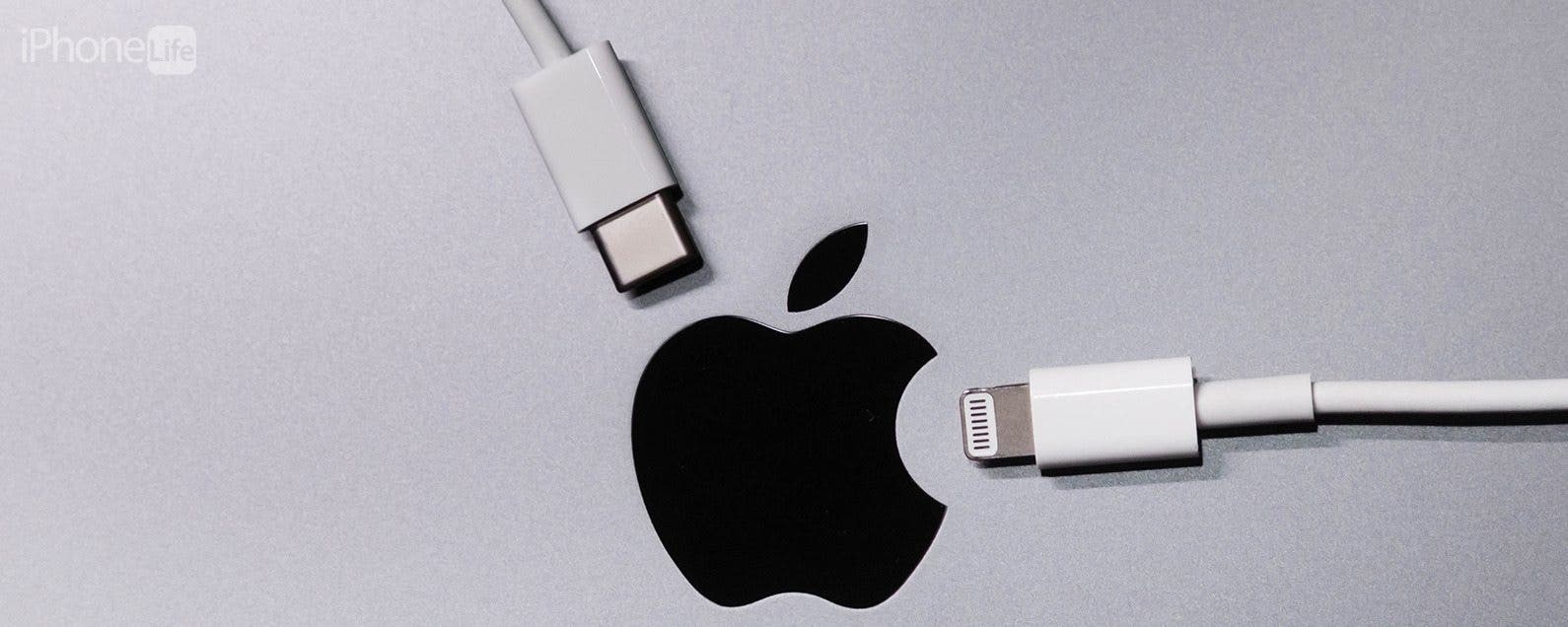 Can I use an iPad charger for my iPhone? You sure can! We all have so many charging blocks and cables around, and it's a relief to know when they're cross-device compatible. Many people worry about a more powerful adapter overloading their iPhone battery, but this isn't the case. Let's go over how to use an iPad charger for an iPhone and the benefits you might get from it.
Can You Use an iPad Charger for iPhone?
If you're looking at the impressive charging block that came with your iPad and wondering if you can plug your iPhone cable into it and give your iPhone some juice, you'll be happy to know you absolutely can. Apple wholeheartedly endorses it, so you don't have to worry about your AppleCare coverage if something goes wrong. However, nothing should go wrong. Some people worry that a too-powerful charger can overload or burn out their iPhone battery, but your iPhone will just take as much charge as it needs and then stop. To learn more about how to charge and preserve your iPhone battery, check out our Tip of the Day.
As for cables, you can use the same cable between an iPhone and iPad as long as the charging ports are compatible. So, if you have an iPhone and an iPad that both have Lightning ports, you're good to go. If the rumors about USB-C charging ports on the next generation of iPhone come true, you'll be able to share chargers between your iPhone and USB-C iPad. However, if you have an iPhone with a Lightning port and an iPad with a USB-C port, you cannot use the same cable. Luckily, it will be evident simply by the fact that the cable won't fit into the port, so you don't have to worry about accidentally connecting incompatible cables into ports.
Does an iPad Charger Charge an iPhone Faster?
Yes, your iPad charging block will likely charge your iPhone a bit faster than the charging block that came with your iPhone. If you have fast-charge compatible cables and devices, your 12W power block will aid in that process nicely. If your cable or device isn't fast-charge compatible, it may still charge a bit faster from the higher-powered charging block just because there's more available.
Can You Charge an iPad with an iPhone Charger?
You can; however, it's likely to go more slowly. The regular charging adapter for the iPhone is only 5W compared to the iPad's 12W, so it's going to take more time to get your iPad up to full charge than if you used its original charging block. But if you don't have another charging block available, slow is better than nothing!
Top image credit: charnsitr / Shutterstock.com