(Sponsored Post) By

Olena Kagui
Tue, 01/11/2022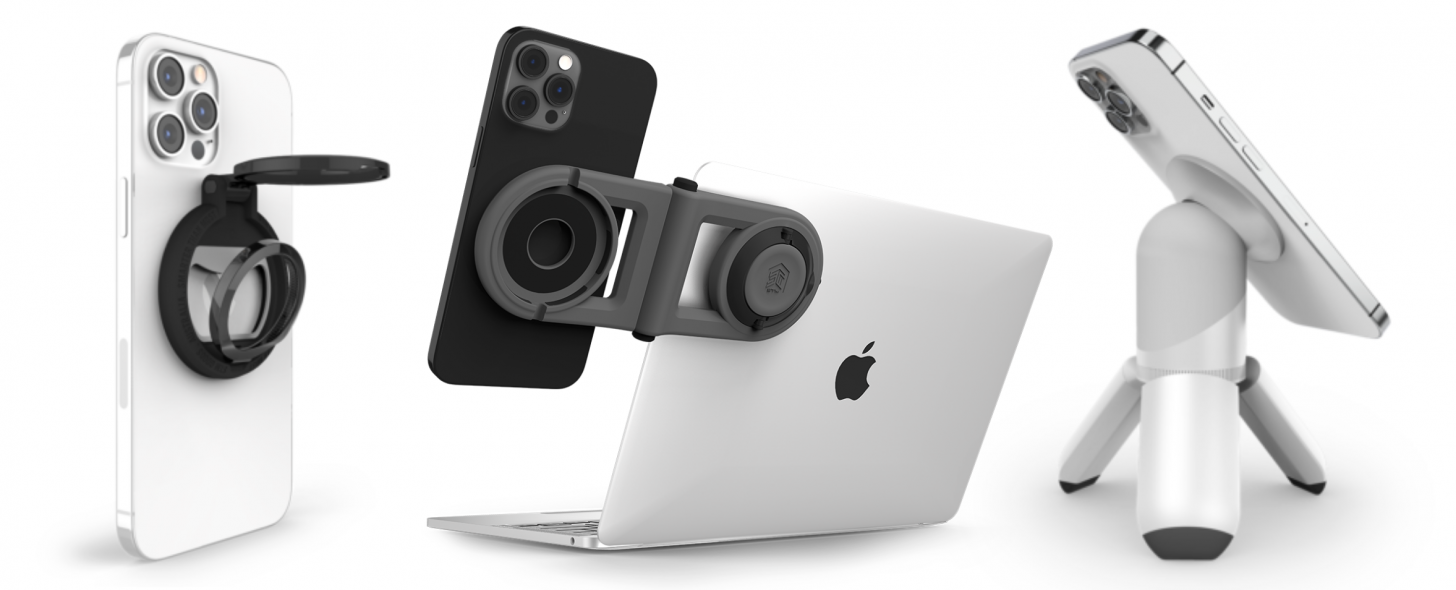 If you have any iPhone 12 or 13, you have MagSafe, Apple's magnetic technology that can help you do more with your phone. STM Goods creates a unique lineup of MagSafe-compatible accessories that can make your life easier. Keep reading to learn more about the MagArm, MagLoop, and MagPod!
The MagArm attaches your iPhone to the back of your laptop screen and makes working with multiple devices a breeze. The swivel hinge helps you position your phone at the ideal angle for viewing, multitasking, and even charging! Use it to add a second mini-screen to your computer and never miss an incoming text or call even when focusing on work.
MagLoop makes it possible to comfortably hold your phone, prop it up, and even open bottles. This 3-in-1 instrument can be a kickstand, a soft-silicone finger loop, and yes, it can also pop open your favorite bottled beverage! There are many fun ways to use this accessory, including offering a more stable grip while taking photos and videos.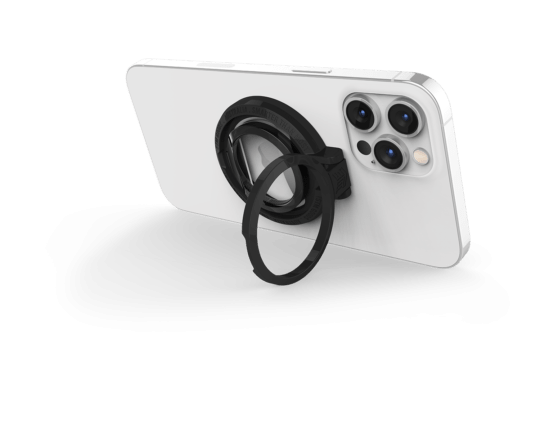 Finally, there's the MagPod: a pivoting collapsible mini-tripod. This ideal at-home mount is like a designated parking space for your iPhone. Use it to elevate your phone above clutter, protect it from spillage, and position it for that hands-free selfie or video call. Don't forget to use it when watching cooking tutorials while you prepare that gourmet meal to perfection.
Apple put a magnet in your iPhone for a reason, and STM's MagSafe accessories take full advantage of this feature. If you don't have a compatible iPhone, don't worry! STM created the MagAdapter, which can make almost any phone or safe MagSafe compatible, which makes this lineup of accessories essentially universal!