By

Conner Carey
Tue, 04/05/2016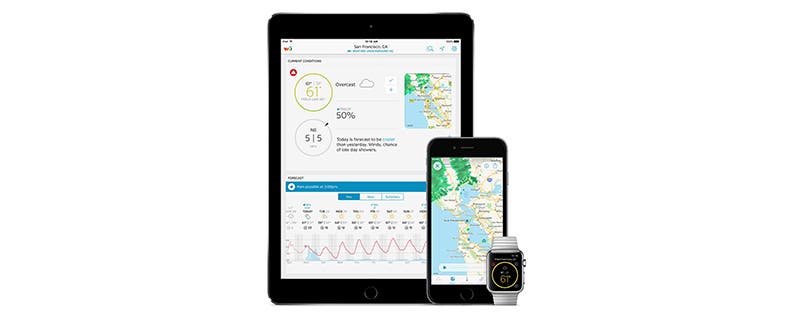 The Apple weather app that comes preinstalled on all iPhones is easy to use and simple to navigate; however, it doesn't give you a whole lot of detail. You can see a general expectation of this week in weather, but that's about all. Luckily, there are plenty of weather apps available in the App Store that provide most information in just as eloquent a package. So here's the top five free weather apps for iPhone.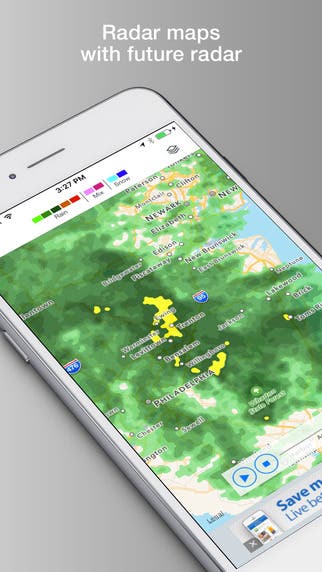 The data used for Apple's weather app is source from The Weather Channel, so it makes sense to get the network's app. With special extras featuring content similar to the tv channel, not only will you get in-depth weather info for your region but also mini shows exclusive to the app. The latest update has reported an in-flux of glitches, but that's sure to be fixed, and The Weather Channel app will likely continue to come out on top.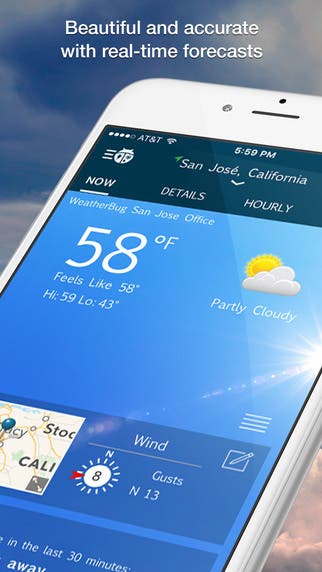 WeatherBug is rich in detail and covers nearly any location with forecasts for 2.6 million locations worldwide. Receive weather alerts from the app for extreme conditions or check the radar for a better picture. You can also use the app to see how weather will impact your home energy usage and ultimately your utility bill.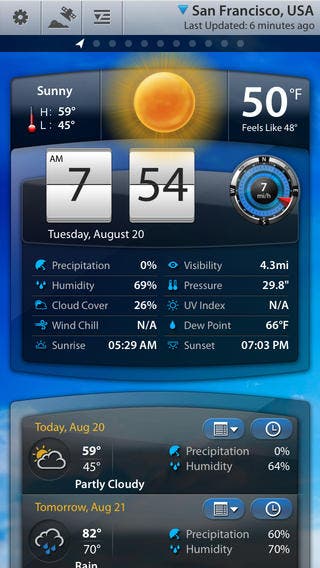 Weather Mate has all the detailed weather information you could possibly need. Also, Weather Mate is super accurate to your specific location. Whereas some weather apps look at regions to give you a general idea, Weather Mate is precise. The app also has 10-day forecasts with hour-to-hour predictions for each of the ten days.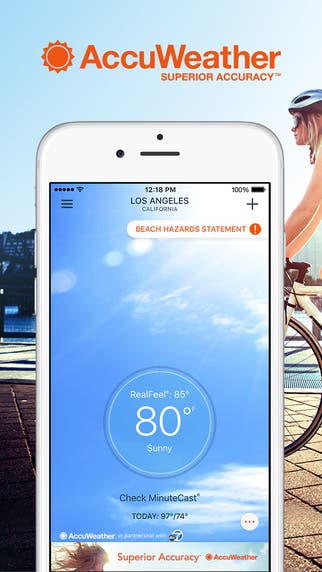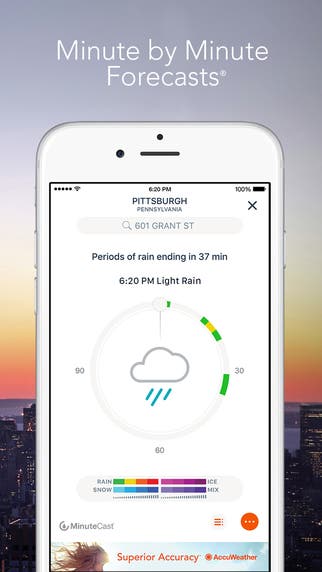 AccuWeather provides all the local weather information you need like the others, but what's unique is its crowdsourcing feature. Share your weather observations in your community from hazardous weather to bad road conditions, and view the real-time data for your area. The app also offers minute-by-minute precipitation forecasts for the next two hours, specific to your location. Also, check out top trending weather videos from the company's wall in the app.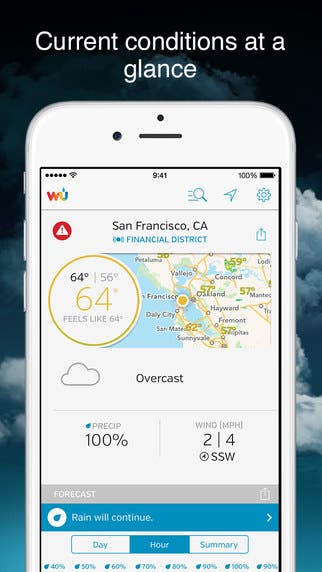 With a network of 180,000 personal weather stations, Weather Underground prides itself on providing hyper-local forecasts. The app utilizes an interactive radar, customizable alerts, and much more. It's super user friendly but provides lots of data for those who want to geek out. You can also use the app with your Apple Watch. Definitely a favorite among users, it's worth your download.