By

Conner Carey
Sat, 08/25/2018
* This post is part of iPhone Life's Tip of the Day newsletter. Sign Up. *
Whether they're for a summer dinner party with a group of friends or an extravagant wedding for 200 people, sending invitations and keeping track of who all is attending can be a lot of work. Particularly for weddings, acquiring or creating invitations is either lots of time or lots of money. But with the Paperless Post app, you can create invitations, ecards, and textable flyers to send to all of your guests. Learn more on what this app does and why we love it below.
Related: 5 Things We Love About Apple's Smart Speaker, & a Few We Don't

Discover your iPhone's hidden features
Get one daily tip each day (with screenshots and clear instructions) so you can master your iPhone in just one minute a day.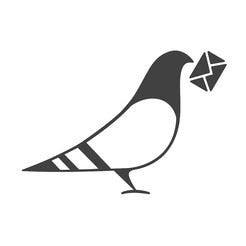 What It Does
For events, Paperless Post is set up to operate as the control room for sending invitations, collecting RSVPs, sending reminders, and everything else related to event attendance. When you first download the app, you're gifted a decent number of coins for getting started. Coins are the app's currency; when needed, you can buy more coins in Settings within the app. Luckily, the app provides enough coins for your first small event. That way, you have a chance to choose an invitation, invite guests, and see how you like using the app for an event (or to send e-cards) before spending any actual money.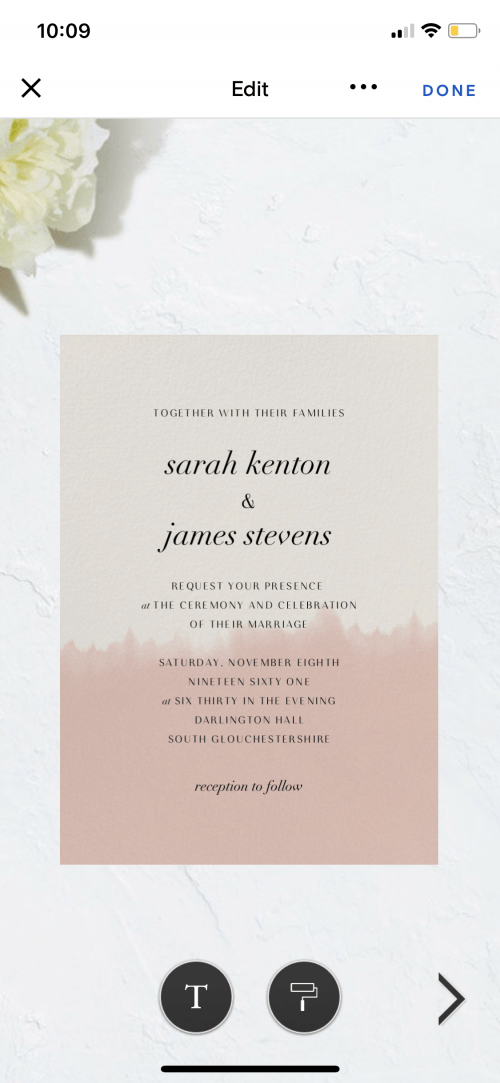 When you're ready to create your first event or send your first e-card, you can look through the hundreds of cards available. You can search for something specific at the top or browse through the categories and designers to find the invitation or e-card you want to send. Once you've chosen your paper, you can customize the text and images. You can also select a backdrop, envelope, and envelope liner, each of which will also cost coins. If you're sending invitations, the next screen will show you all of your options for managing the invitees. The last screen is where you'll enter all of the recipients; here you'll also see how many coins you'll be spending. The one major drawback of Paperless Post is that the app charges two coins for each recipient you're sending the invitation or e-card to. For small events that won't be a big deal and for large events it will likely still be less expensive (and definitely less chaotic) to send the invitations digitally than by mail.
Why We Love It
The card designs within the app make the app stand out from the crowd. There is a large collection of beautifully designed cards for every occasion, with more designs regularly released. When you're browsing, you can easily tap the heart icon to save any you might want to use later to your Favorites tab in the app. While I'm not a big fan of the pricing structure in Paperless Post, I can certainly appreciate that the app is a business and this is how the developers chose to set it up. I think the pros highly outweigh the cons of using Paperless Post for digital events and e-cards. My personal favorite part about the app isn't even the invitations being sent, it's being able to easily see who has opened the email and seen the invitation, who has RSVP'd, and who I might need to message within the app to remind about the event. I can completely manage my event's attendance within the Paperless Post app. When planning an event, there are a lot of moving parts to worry about; being able to manage guest attendance easily is a huge benefit.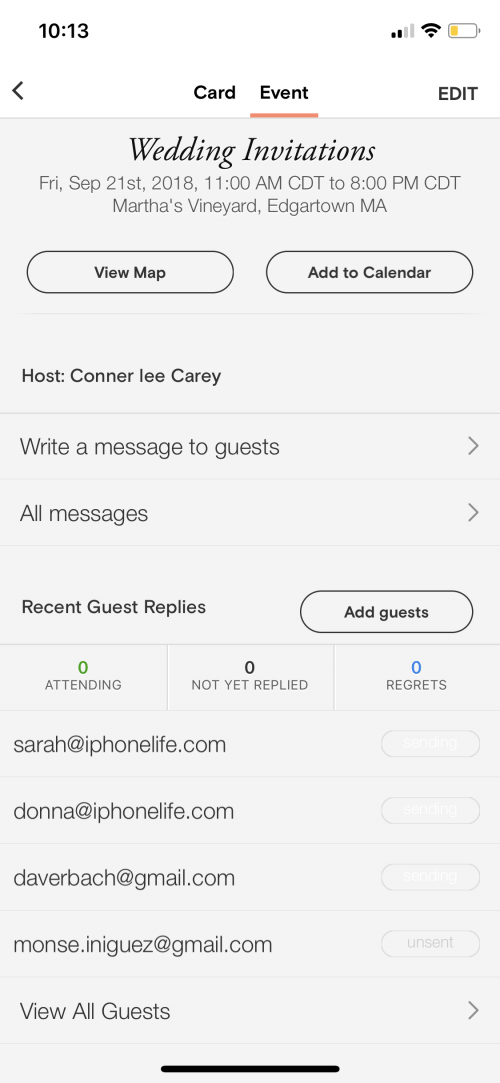 Paperless Post is an app I'm excited to use even for smaller group events with close friends. We often use group text messages that get overwhelming; the ease of sending out an invitation or creating a textable flyer will be most welcome the next time we want to get everyone together. And while it's not necessary, sending invitations is any easy way to add some formality to any otherwise casual event; even just receiving an actual invitation makes the event feel more important. Whether you're planning a family reunion, summer movie in the park, or full-on sweet sixteen bash, Paperless Post will make it much easier to not only send invitations but keep track of guest RSVPs. The app provides you with free coins to start, so why not try Paperless Post for your next event?