By

Amy Spitzfaden Both
Updated 03/27/2023
What to Know
AirPods may be worth it to many due to their seamless integration with other Apple devices, specialized features such as Adaptive Transparency and Spatial Audio, and Find My capabilities.
The AirPods Pro 2 offer the most features that a broad range of users will enjoy.
If you're on a budget, you may do better with a cheaper third-party option.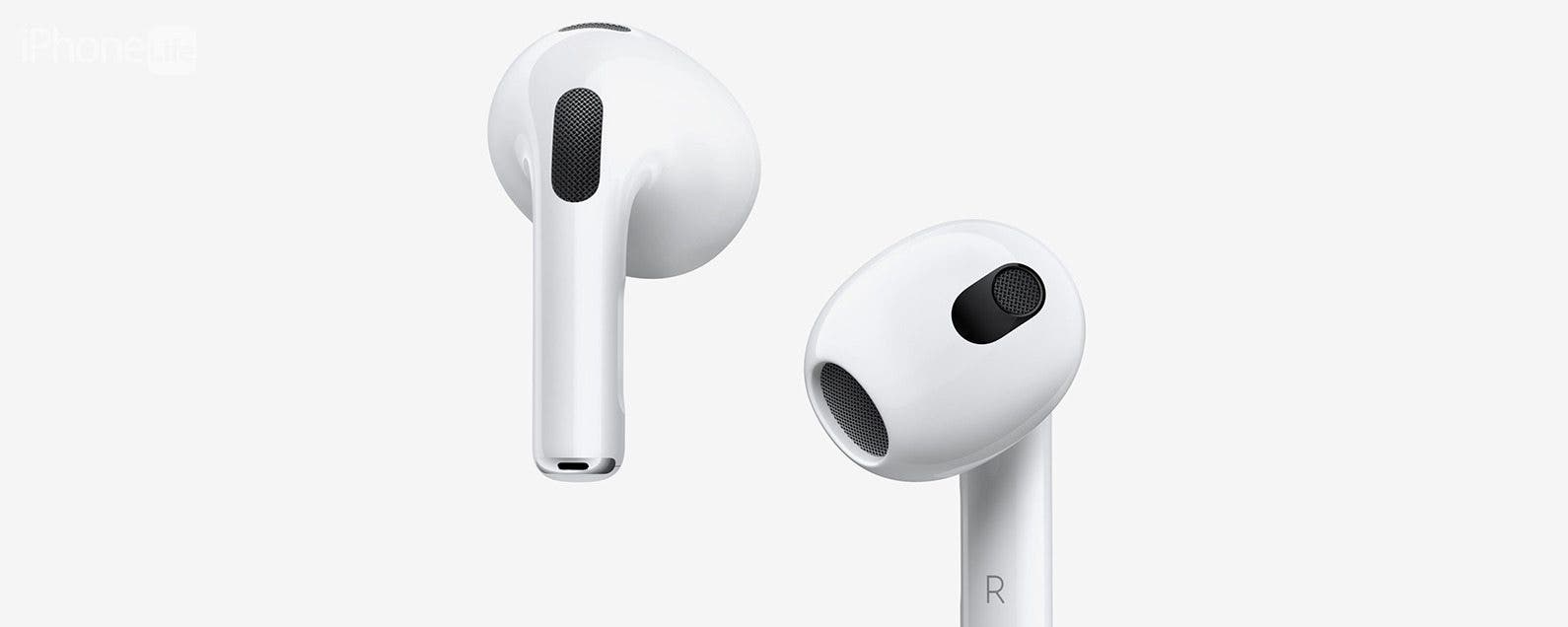 Are Apple AirPods worth it? As someone with a household already well stocked with headphones and earbuds, this was a tough question as I considered adding Apple's offering to the mix. The short answer: yes. Soon after getting the AirPods Pro 2, they became my daily drivers and I've all but forgotten all my other earbuds. Here's how to know if AirPods are worth it and who would benefit most from which model.
Are AirPods Worth It?
In my experience, yes, AirPods are worth it. Specifically, the AirPods Pro 2, though that's flexible based on your budget and needs. My article-writing adventures have taken me to all sorts of earbuds and headphones, many of which have a much higher price tag than the AirPods Pro 2, but after getting my AirPods, I stopped using the others almost entirely. Why? Let's break it down:
Seamless integration with other Apple devices. Instead of needing a separate app, my AirPods come with their own spot in my Control Center. Here I can adjust volume and switch between Noice Cancellation and Transparency modes. Plus, they can switch between which device they're pulling sound from automatically or with a simple click in my Bluetooth Devices menu. With my other earbuds, switching between devices is a whole rigamarole with disconnecting and reconnecting manually.
Lots of sound for little weight. My AirPods weigh less than most of my other earbuds and therefore don't make my ears as sore when I wear them for an extended period of time. Even with how lightweight they are, the sound quality and noise cancellation are impressive.
Spatial Audio, Adaptive Transparency, and top-tier Active Noise Cancellation. These three features make a difference. Spatial Audio and Active Noise Cancellation are available on most AirPods models (though the really good ANC quality doesn't come into play until the later generations of AirPods and AirPods Pro), but Adaptive Transparency is as of now exclusive to the AirPods Pro 2. Spatial Audio makes everything you listen to, but especially music, much more immersive, and the ANC of my AirPods Pro 2 is unmatched (at least in my current collection). As soon as I turn it on, the world mutes and I relax. Adaptive Transparency means I can hear the world around me with loud or repetitive sounds filtered out. I haven't found any other earphones so far that offer a comparable experience to having all three of these features.
Siri integration. Did you know you can activate Siri on your AirPods Pro? Just hold them stem and speak. No need to pull out any other device! A very cool and underrated feature.
Can be paired with any Bluetooth device. Even though they work so well with Apple devices, your AirPods can be paired with any Bluetooth device (even a smart TV!) and you'll still receive most, if not all of the benefits. So if you're not fully in the Apple ecosystem, they might still be worth it!
Find My support. The third-generation AirPods, AirPods Pro and AirPods Pro 2, and AirPods Max all have built-in Find My capabilities, so if you misplaced your earphones (which I do a lot), you can simply use Find My on one of your other devices to locate them, and, if you left them behind somewhere, you'll get a notification once you're out of range.
With all that in mind, what reasons would AirPods not be worth the purchase? There are a few ways AirPods might not be suitable for a buyer:

Discover your iPhone's hidden features
Get a daily tip (with screenshots and clear instructions) so you can master your iPhone in just one minute a day.
You're an audiophile with specific needs. If you have specialty needs for your earphones, another kind of earbuds might be your better bet. AirPods don't offer a lot of customizable settings, so those really into sound tinkering may not be satisfied.
You're looking for budget earphones. If you're looking for earbuds that do the job without a lot of bells and whistles for a minimal price, AirPods likely won't be for you.
You need earbuds with a long battery life. AirPods are not known for having a super long battery life, so if you find yourself needing to use them for long stretches at a time and want something that is really going to last you, you might have better luck elsewhere.
Bottom line, in most circumstances, I strongly feel AirPods are worth the purchase, especially if you're springing for the AirPods Pro 2. I've tried a lot of earbuds and my AirPods are the easiest and most intuitive to use, plus the noise cancellation is unmatched. However, there are a few situations where it might be good to see what else is out there.