By

Conner Carey
Sat, 04/07/2018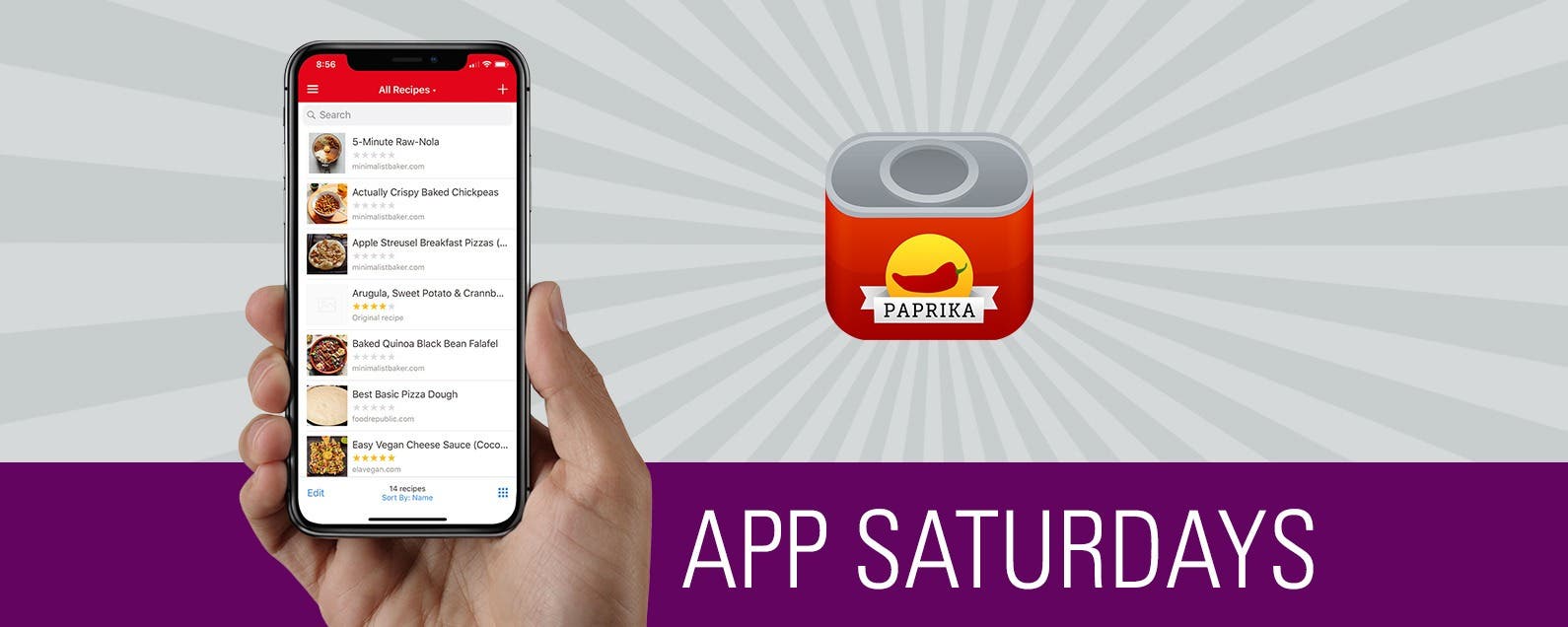 * This post is part of iPhone Life's Tip of the Day newsletter. Sign Up. *
Everyone has to eat to live, which is why apps that make planning, shopping, and preparing healthy meals are a godsend. This year I've been cooking the most I ever have in my life, and I've quickly realized how difficult it can be to keep all the recipes I've tried (or want to try) organized. And on top of that, there seemed to be no way to use those recipes to create a shopping list. But what I didn't previously know about is today's incredible app: Paprika 3. For a one-time purchase of $4.99, this app allows you to save recipes from the internet without having to type any ingredients or directions. You can create a list of everything in your own pantry, build a meal plan with recipes you've saved, and add whatever you need to buy to a grocery list. All the work that takes place outside of the kitchen can be done with Paprika 3. There's a whole lot this app can do, and we'll cover it all below.
Related: Best To-Do List & Note-Taking Apps for iPad & iPhone
What It Does
I've been cooking a lot; but when I find a recipe I really like, what happens to it? Despite its tastiness, the recipe is often lost among the many tabs of my Safari browser, never to be cooked again. But no longer will this happen thanks to Paprika 3! What this app does is in many parts. The first part is recipes. Within the app, there is a browser. You can use it to find recipes from your favorite websites. When you find one you want to save, you simply click the Download button in the lower right corner. The app then collects all the needed information and asks you to review it. Make any changes you want to and tap Done. The recipe will be added to your Recipes tab.
Once you have a few recipes collected, you can create Menus and Meals. Menus is where you can create set daily meal plans and save them for later. When you open the Meals tab, it will show you what is planned for today and allow you to add recipes, notes, or one of the Menus you've created. From either Menus or Meals, you can add ingredients to your Groceries tab. (You can also add individual recipes' ingredients, if preferred.) Last but not least, the Pantry tab allows you to add all of the food you already have. That way, when you're grocery shopping, you can see whether you need something or not. This part is completely manual, so you'll have to decide if adding your items is helpful to you.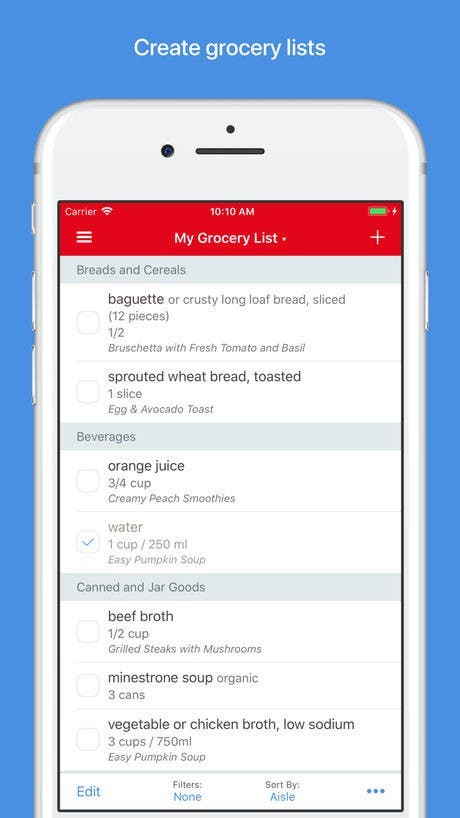 Why We Love It
One of the small but awesome features this app offers is the always-on screen. Surely you've been following a recipe on your phone only to have your screen go black as it goes to sleep. Now your phone is locked, your hands are covered in food, and you have to stop what you're doing and wash up before you can see what to do next. Not so with Paprika 3; it will recognize when you're looking at a recipe and keep the screen on. Amazing! Of course, you can toggle this off in the app's settings if you'd like. Overall, what I love about this app is how thoroughly the developers thought through each thing you would need. 
Being able to use the Browser within the app to download and add recipes from any website is a huge feature. Not only do you not have to copy and paste everything, you can keep all of your recipes organized in various collections and even give them a star-rating so you know how good it was. From finding a recipe and planning a meal plan to getting the groceries and keeping all of it organized and synced across all of your devices, Paprika 3 is a dream app for anyone who cooks regularly...or wants to start cooking regularly.