By

Erin MacPherson
Tue, 11/10/2020
With the third installment in a series of fall announcements, Apple has finally delivered on Tim Cook's promise of Apple Silicon Macs, made during the June 2020 WWDC keynote. We saw the release of two updated MacBooks: a new 13-inch MacBook Air and a new 13-inch MacBook Pro. They, along with their desktop cousin, the Mac mini, are the first three Macs ever to utilize an Apple-made processing chip as opposed to the Intel chips the computers have used for many years. The M1 chip may be a game-changer. As expected, the the industry leader in personal technology has made eyebrow-raising claims of huge increases in speed, efficiency, security, and convenience. We'll review prices, availability, and tech specs for these new Mac models, and we'll compare them to their predecessors so that you can make an informed decision if you're considering making your first MacBook purchase, or upgrading your existing Mac laptop.
Related: Big Sur Is Here! Find Out If Your Mac Is Compatible & What Big Sur Can Do for You
What's in This Article:
Prices, Colors & Availability
The New MacBook Air
Price: starts at $999, but Apple discounts that price by $100 for education.
Availability: Order now, in-store availability starting next week
Colors: Silver, Space Gray, and Gold
The New MacBook Pro
Price: starts at $1,299, but Apple discounts that price by $100 for education
Availability: Order now, in-store availability starting next week
Colors: Silver and Space Gray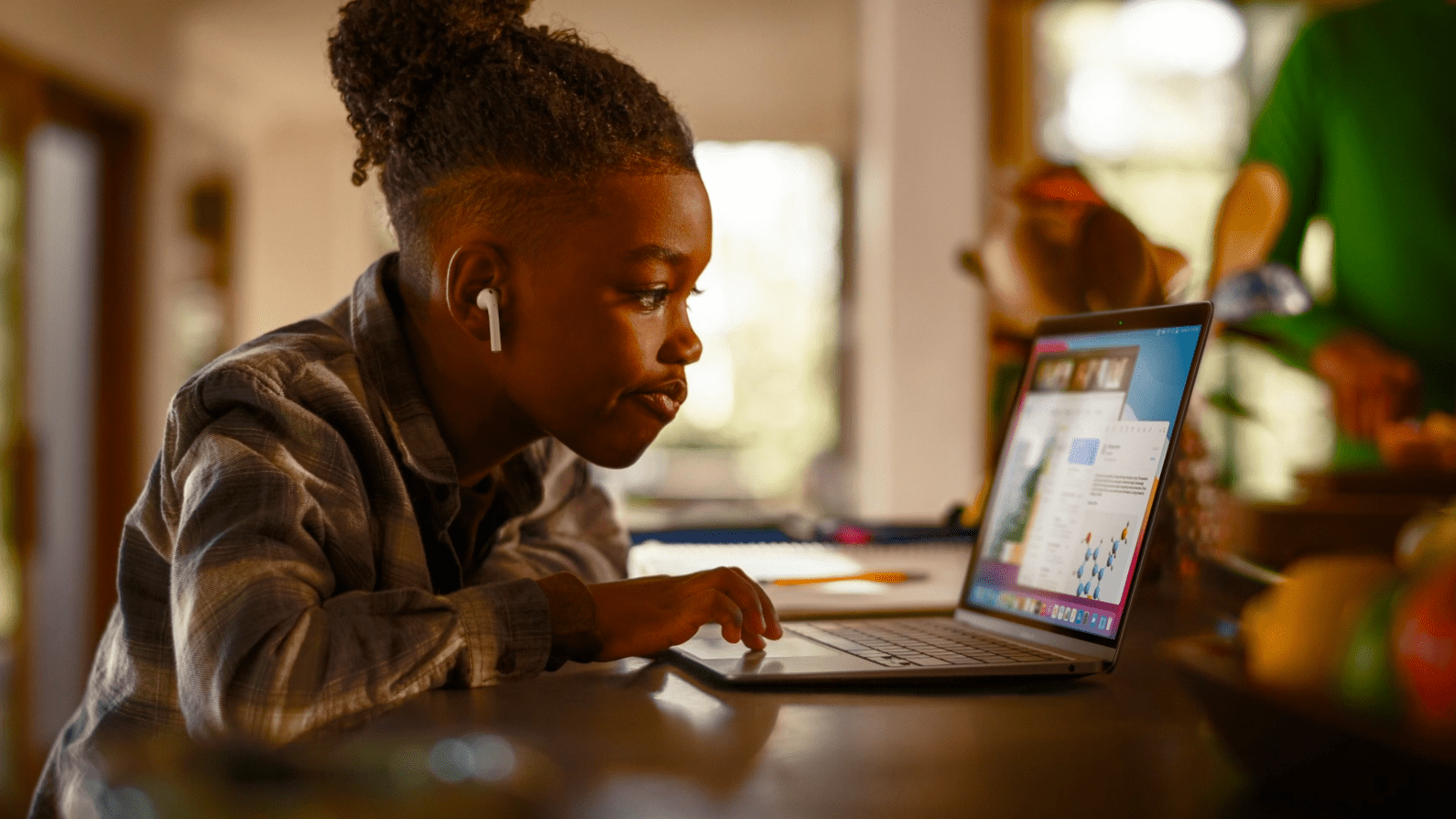 What the New MacBooks Have in Common
The newest MacBooks include the brand new proprietary Apple M1 chip which, paired with the MacOS Big Sur software, should mean they perform much faster than previous models. The M1 is the first Apple-made processing chip to be used in its computers, which is a monumental change from the Intel processors the company has been using since 2005. The company has big plans over the next two years, and these chips are the start.

Discover your iPhone's hidden features
Get a daily tip (with screenshots and clear instructions) so you can master your iPhone in just one minute a day.
Probably the most promising aspect of the new 8-core M1 processor chip is that it combines what were previously separate system functions onto a single chip. Instead of processes like graphics, computer processing, security, and others each being handled by separate hardware components, they're combined in the one M1 chip, lessening communication time between the components. For users, this means more efficient (read: faster) processing. 
Additionally, the M1 chip houses the Secure Enclave, which has traditionally been kept fully separate from other processors. A Security Enclave is aptly named: it's a deliberately isolated processing component that is meant to keep sensitive and secure information separate from other processes for security reasons. The Security Enclave stores things like biometric data used for Face ID and Touch ID, as well as secure payment information like that used for Apple Pay.
The M1 chip also includes sizable upgrades to the image signal processor, which you'll see referred to as an ISP. The MacBooks now both support P3 wide color as well. Translated for the everyday consumer, these upgrades mean you can expect to look much better on video calls because of the advancements in noise reduction, auto white balance, and face detection.
You can also expect what Apple's press releases refer to as best-in-class security thanks to the M1 chip's Secure Enclave and the enhancements that come with the Big Sur software.
More features the new MacBooks share:
16-core Neural Engine
Up to 5x faster integrated graphics performance 
8 GB and 16 GB memory options
256 GB, 512 GB, 1 TB, and 2 TB storage options
LED backlit Retina display
720p FaceTime HD camera
Backlit Magic Keyboard
Touch ID sensor
Force Touch trackpad
Two Thunderbolt/USB 4 ports
Bluetooth 5.0
3.5 mm headphone jack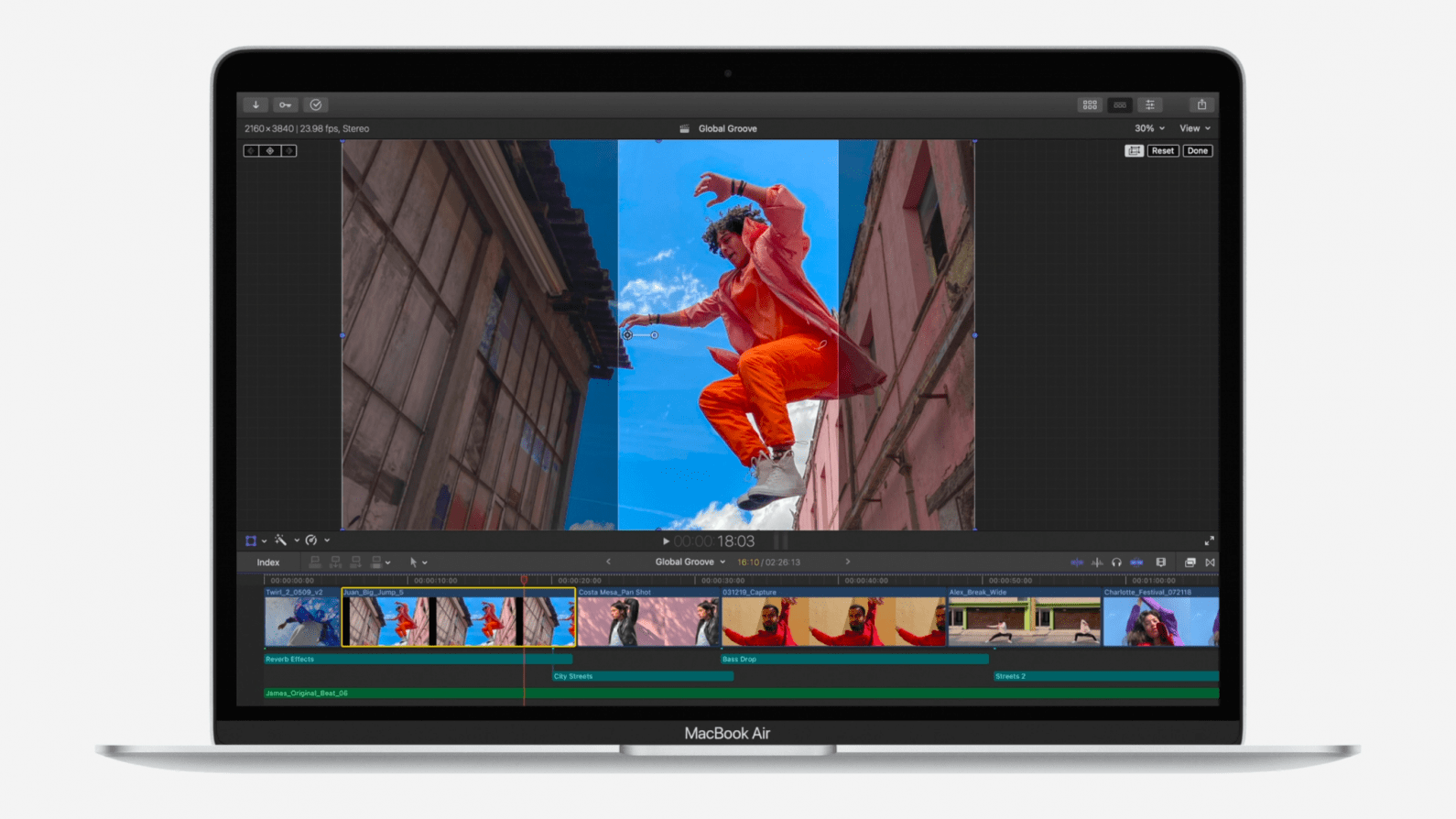 The New 13-inch MacBook Air Tech Specs
Apple's marketing department loves to boast about how thin and light the MacBook Air is, and that's a reasonable claim to fame. The sheer portability of the 2.8-pound, 13-inch laptop is one of the primary reasons that it's the world's best-selling notebook of its size (another favorite Apple brag).
The new Air includes all of the shared features, plus a few more:
Up to 15 hours of wireless web browsing or 18 hours of video playback
An expected 3.5x faster processing speed than that of the previous generation
Up to 9x faster machine learning (ML) speed
400 nits display brightness
Stereo speakers plus wide stereo sound and support for Dolby Atmos playback
A 78-key keyboard
A three-microphone array with directional beamforming
A wedge-shaped body design
Wondering what "directional beamforming" means? Don't worry, you're not alone. Essentially, it means the new MacBook Air employs a much more sophisticated microphone setup than the previous generation. Beamforming enhances audio quality by tuning in to sounds from specific directions, which PathPartner says can help reduce background noise and interference.
Also, what are nits? Well, nits are the standard metric by which luminance is measured. Basically, they tell you how bright something is or, in this case, how bright it's capable of being in order to offset things like outdoor lighting and issues with contrast. Digital Trends says that a measure of 200–300 nits is fairly standard, above that is good, and 500 or more is "extremely good."
For most users, the top benefit of the newest Air model will likely be the promised increase in speed and performance. Apple's announcement set the expectation for data processing and graphics performance that are expected to be so fast that gamers, photo and video editors, and data processors alike should find little to complain about.
A six-hour increase in battery life over older MacBook Air models was also mentioned in Apple's event today, which is good news for those who plan to use their new MacBook to its fullest portability potential.
Another surprise: there's no fan in Apple's new MacBook Air. The company insists that the efficiency of this MacBook model will make a fan unnecessary, as the M1 doesn't overheat.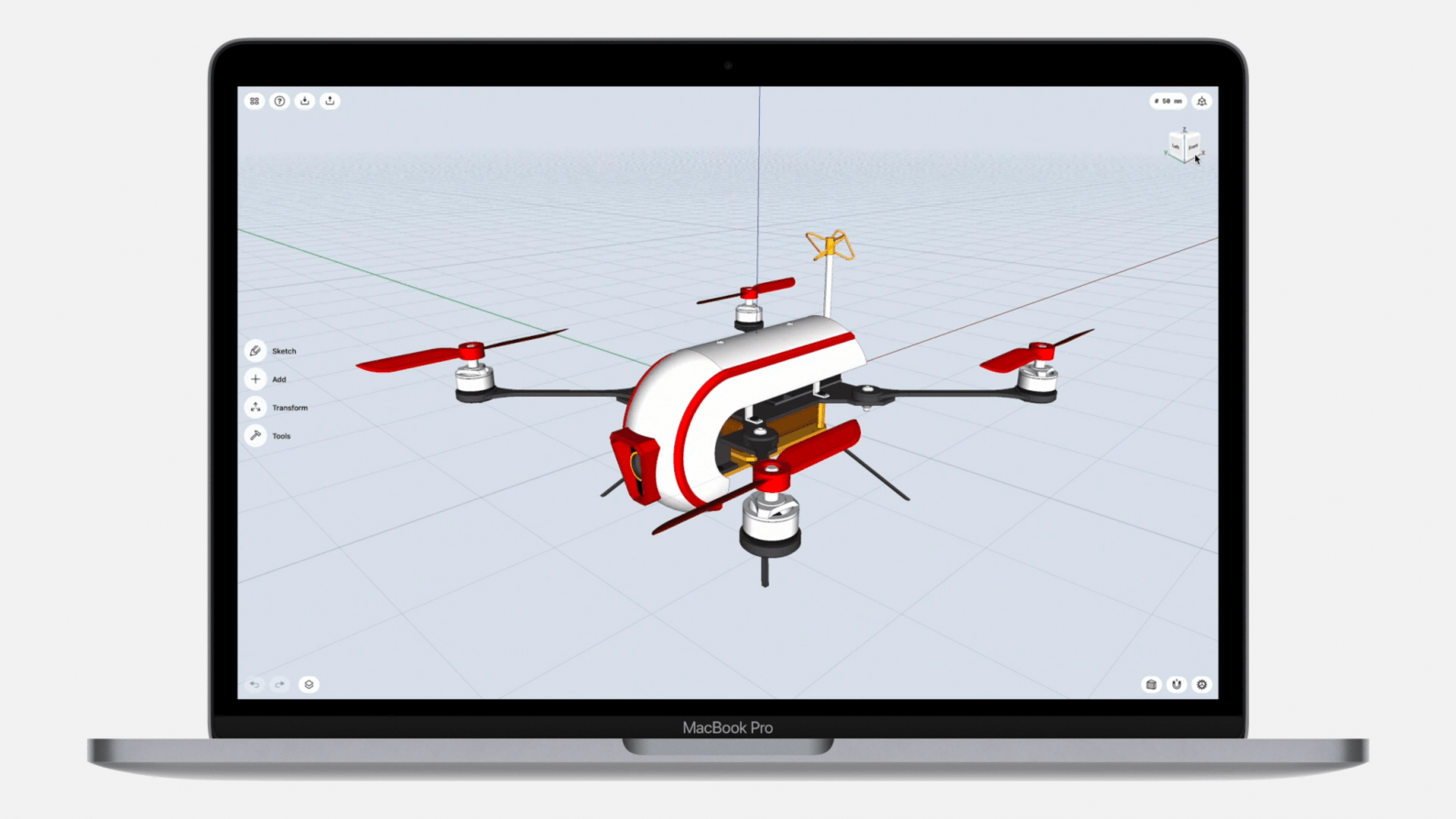 The New 13-inch MacBook Pro Tech Specs
The MacBook Pro has long been celebrated by professionals, students, and other everyday users for its dependability and power. The brand new MacBook Pro seems to be a continuation of that legacy, and the expected performance boosts provided by the M1 chip should only help build further rapport. 
The top features unique to this newest member of the MacBook Pro line are its enhanced processing capabilities and graphics performance thanks to the M1 chip, plus some serious camera and microphone enhancements. On top of the specs it shares with the new MacBook Air, the new MacBook Pro features:
Up to 17 hours of wireless web browsing or 20 hours of video playback
An expected 3.5x faster processing speed than that of the previous 13-inch Pro generation
Up to 5x faster integrated graphics performance 
Up to 11x faster machine learning (ML) speed
500 nits display brightness
Stereo speakers with high dynamic range plus wide stereo sound and support for Dolby Atmos playback
A 65-key keyboard with a Touch Bar
A studio-quality three-microphone array with directional beamforming
The 10-hour increase in battery life is mostly due to the efficiency in processing brought by the M1 chip. When a computer processes more efficiently, it uses less battery and functions better overall. 
Just like with the newest Air model, Apple also beefed up the microphones to include directional beamforming, but unlike the Air, Apple claims that these Pro model mics are studio quality. If you're planning to purchase a new MacBook for use in any kind of recording, this means you'll enjoy much crisper and higher quality sound compared to previous generations.
Our Take on the New MacBooks
Today Apple reported that "in [the] MacBook Air, M1 is faster than the chips in 98 percent of PC laptops sold in the past year."
Apple also claims that the new MacBook Pro can "play back full-quality, 8K ProRes video in DaVinci Resolve without dropping a single frame" and "separate out beats, instrumentals, and vocal tracks from a recording in real time in djay Pro AI," all due to the wonder of the M1 chip. While these claims are certainly enticing, Apple does sometimes exaggerate performance metrics.
Another consideration is that the M1 chip and MacOS Big Sur are designed to work together on the new machines. Yes, you can update to the new software on previous models, but Big Sur is designed to work to its fullest potential with the new M1 chip. This means that unless you have an M1 in your computer, it's unlikely that you'll see the same standard of performance from the new software.
Time and third-party analysis will tell if the hype is accurate, but the computers do look very promising.