By

Leanne Hays
Updated 09/23/2020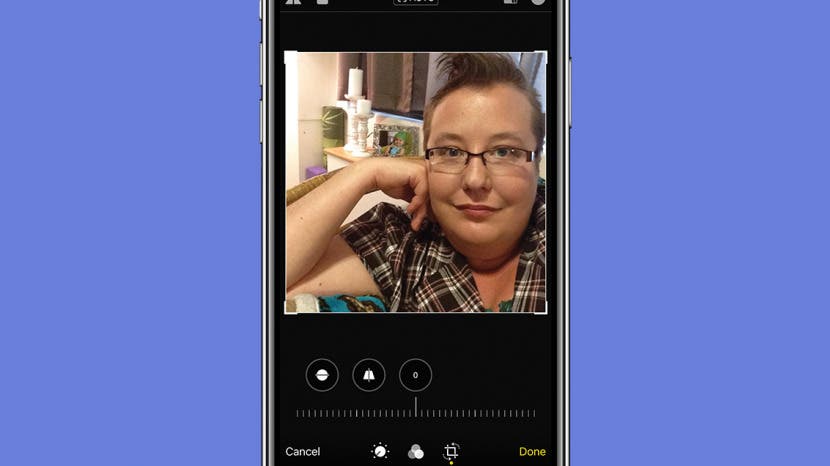 * This post is part of iPhone Life's Tip of the Day newsletter. Sign Up. *
This article will tell you how to flip an image on an iPhone so it is mirrored. We've all experienced taking a selfie and realizing that the finished product was not the mirror image we expected; even though the Camera app's flipped selfies are accurate photos, it looks strange. Beginning with iOS 13 and iPad OS, we can flip mirror images around inside the Photos app. It's as simple as going to the Photos app, selecting the cropping tool inside the Edit screen of an image, and tapping the flip tool icon to get the picture you wanted. Let's get started with how to use the Photos app on your iPhone and iPad to flip your images so they look how you'd hoped they would. 
Related: iPhone Photography Tips: How to Use Lighting to Take More Creative Pictures     
How to Mirror a Photo on an iPhone:
Before iOS 13 and the iPad OS, flipping photos required a third-party app. Now the flip tool is included in the Photos app so that you can create a mirror image without all the extra steps.
Open the Photos app.
Open the image you want to flip.


 
Tap Edit in the top right corner.
In the Edit screen, select the crop icon.


 
Tap the flip tool icon on the top left to flip your image horizontally.​
Now your picture is flipped and ready for you to share with the world!