By

Leanne Hays
Updated 03/03/2021
Congratulations, you got a new iPhone!  It's so shiny, so beautiful, so multi-functional, so expensive... so fragile....  OK, maybe it's time to investigate cell phone insurance. An insurance policy can protect you in the event of damage to your device, but is it worth it to insure your iPhone? If so, is it better to pay for AppleCare+, insurance from an independent company, or even a cellphone service provider like Sprint, AT&T, or Verizon? What do these different types of insurance cover, and what do they cost? So many questions! Let's get started learning all about iPhone insurance; we'll talk about different coverage options and prices so that you can make the best choice for your budget. 
Related: Best iPhone X Cases (2018): Waterproof, Drop-Proof & Shatterproof! 
AppleCare: Complimentary Support & Limited Warranty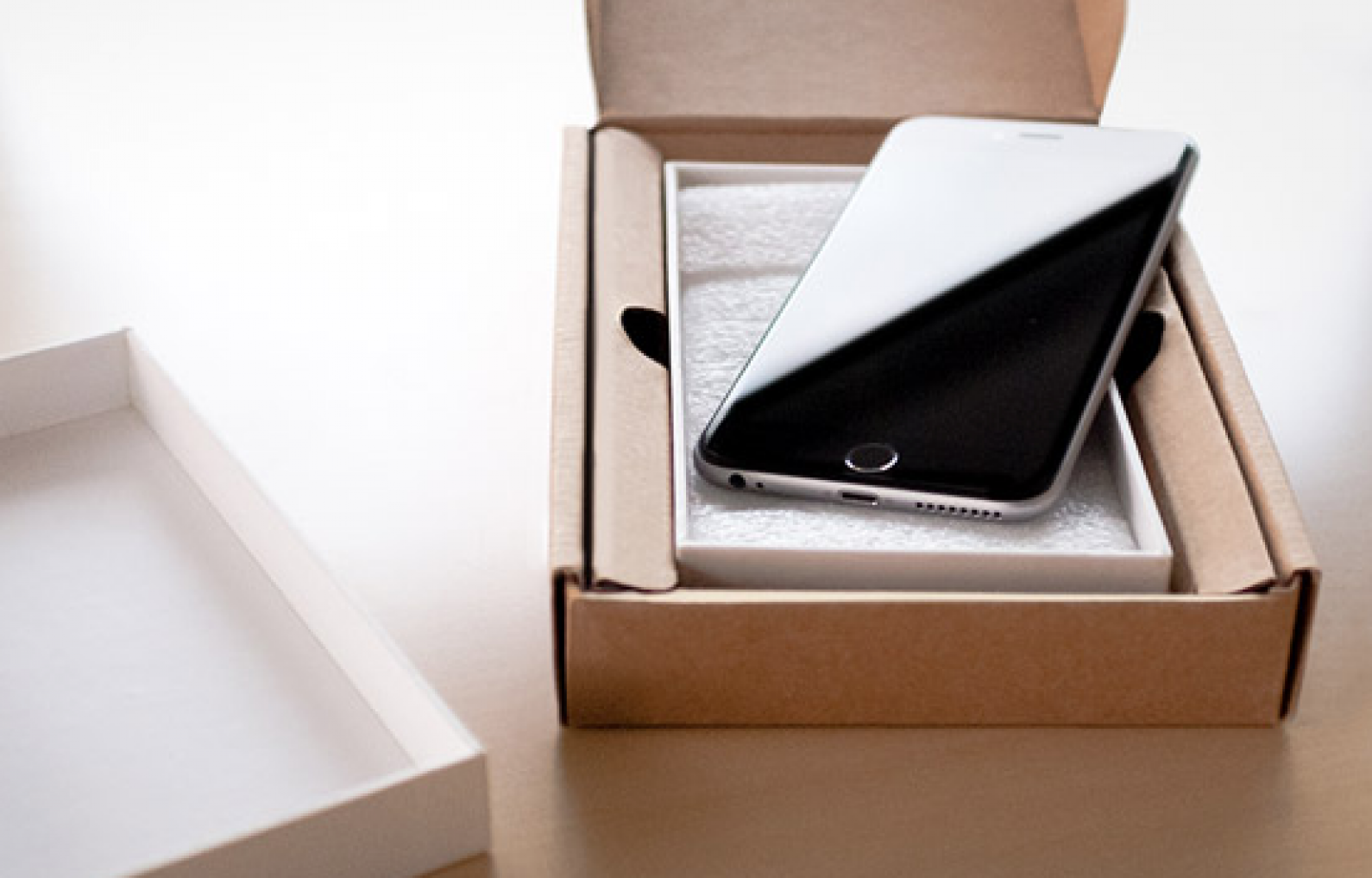 Every new Apple product, including the iPhone, comes with AppleCare. This program includes 90 days of Complimentary Support, which is a helpline for setup, as well as hardware and software issues. AppleCare also comes with a one-year limited warranty. This warranty covers defects in materials and workmanship for one year of normal use and is void if the device is jailbroken or serviced by anyone who is not an Apple Authorized Service Provider. AppleCare doesn't cover any accidental damage due to liquids, drops, or other mishaps, nor does it cover loss or theft. If the thought of having no protection other than a limited warranty for your expensive iPhone makes you nervous, Apple sells iPhone insurance. Let's look into it now.
Master your iPhone in one minute a day:
Sign up to iPhone Life's Tip of the Day Newsletter and we'll send you a tip each day to save time and get the most out of your iPhone or iPad.
AppleCare+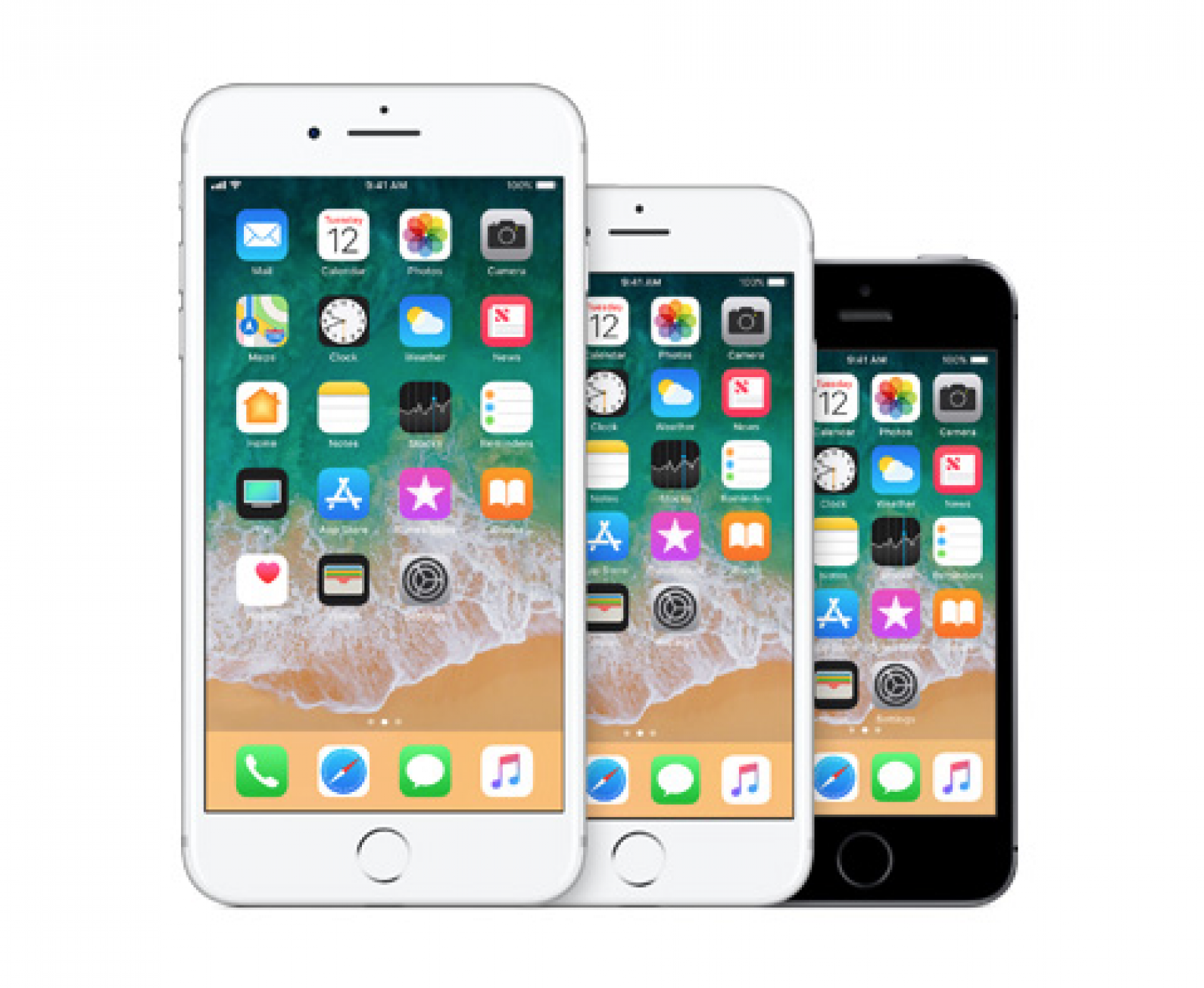 If you feel you'd like more coverage for your iPhone than the included year of AppleCare, you can extend AppleCare coverage to two years by purchasing AppleCare+. In addition to the hardware and software warranty and Complimentary Support, AppleCare+ will repair two incidents of accidental damage, charging a service fee of $29 for screen damage and $99 for any other damage. Your iPhone's battery and included earbuds and accessories are also covered. Compare the AppleCare+ prices to the full price you'd pay for these repairs to decide if this is enough coverage for you. Here's a link to the AppleCare+ contract so you can read all the details. The cost of AppleCare+ depends on which model of iPhone you've purchased. An iPhone X will cost you $199 for the full two years of coverage; the iPhone 8 Plus costs $149, the iPhone 8 rings up at $129, and so on in decreasing amounts with older devices.
Keep in mind that AppleCare+ does not cover lost or stolen iPhones, and if you jailbreak your device or take it to an unauthorized service provider, you will void your warranty. As well, the program won't cover iPhones damaged by earthquakes, fire, or other "acts of God," but will cover water damage. You need to purchase AppleCare+ within 60 days of buying your new iPhone, so if you like the sounds of this program, sign up sooner rather than later! You can opt for a single-pay or monthly-bill plan. 
iPhone Insurance Through Your Cell Coverage Provider
Most major cellphone service providers offer insurance plans, but do some checking to learn who provides the coverage and if it's worth the price before you sign up. Verizon, AT&T, Sprint, and Metro PC offer insurance through a company called Asurion, and at first, the plan seems even better than AppleCare+! Next-day repair is offered for accidental damage, there's access to a digital tech-coach, and best of all even theft and loss are covered. It's always a good idea to read the fine print and look at what other customers have to say about a product before purchase, though. 
I called Verizon to see what kind of coverage I could expect for my iPhone X through Asurion, and what I would pay for it. Here's what I found out. I can pay $3 a month for an extended warranty, which is what Apple already provides for free for my first year of phone ownership. If I want coverage for loss, theft, a cracked screen, or other breakage I'll be paying $10 a month. In addition to that, there is a $29 deductible for a cracked screen, and a $199 deductible for any other damage, loss, or theft. Here's where this gets tricky; the Asurion rep told me that my $199 deductible plus $10 a month payment meant that a replacement phone would be sent to me within 48 hours of my claim were my device to be lost or stolen. If I didn't know better, I'd think this meant I'd be sent a new iPhone X, since my phone is only five months old. Since I knew to ask, though, I checked to see if a brand new device would be sent. The answer? Asurion will send a phone of a "similar make and model" that "may be refurbished." Soo... my "replacement" phone might be someone else's old device? Yes.   
In addition to this unsettling fact, although the Better Business Bureau gives an A+ ranking to Asurion, and Consumer Affairs gives four and a quarter stars, there are quite a few very unhappy customers out there. Of course, there are many people who didn't read the fine print and didn't know that they'd be sent a used phone as a replacement. There are also lots of people who have had their claims rejected over and over before finally being approved, making the "1–2 business day replacement" guarantee more like 1–2 weeks or more. As well, there are lots of complaints about the refurbished devices that were sent as replacements malfunctioning and needing service themselves, while Asurion still demands the $199 deductible be paid!     
Third-Party Insurance
Another option besides AppleCare + and provider-based insurance is third-party insurance from a company like SquareTrade, affiliated with Allstate. You can currently purchase one year of coverage for $89, and get the second year for $40. Deductibles are similar in price to AppleCare+, ranging from $25 to $99 per claim. SquareTrade covers accidental damage from drops and spills, as well as hardware like battery and charging port damage. Trips to the Genius Bar are covered, so you won't void your original iPhone warranty by using unauthorized service. Coverage can carry over to new devices and cell providers as well. Still, SquareTrade doesn't cover loss or theft, so not every possibility is accounted for in this insurance plan. 
Similar to Asurion, SquareTrade reserves the right to replace your damaged device with a refurbished one. SquareTrade's entry in Consumer Affairs has lots of one-star reviews similar to those Asurion received, and a three-and-a-half star rating. 
Geek Squad is similar, third-party insurance coverage offered by Best Buy within 15 days of purchasing your iPhone. Complete Protection covers accidental damage, battery replacement, mechanical failure, accessories, and even loss and theft. Service fees are $149 or $199, and replacement deductibles are $199 or $249, depending on the cost of your iPhone.
Consumer Affairs ranks Geek Squad one and a quarter stars, with a slew of horrible reviews. This doesn't look like a viable option for iPhone insurance at all! 
Purchase with a Credit Card
Here's an option to look into if you'd like an extended warranty on your iPhone without having to pay anything at all for it. Did you know that some credit card companies offer something called Purchase Security or Purchase Protection if you pay for your device with their credit card? Visa, for example, doubles Apple's one-year warranty and will replace, repair, or reimburse you if your iPhone is lost, damaged, or stolen within 90 days of purchase. This will take up to five business days from the time your claim is approved, but at least you're not paying for this coverage. 

Insure Your iPhone With Renters or Homeowners Insurance
If you have a renters or homeowners insurance policy, it may be possible to add coverage for your electronics in case of damage or theft. Not every insurance company provides this service, though. For those that do, such as Allstate and Progressive, you can include your iPhone in your insurance policy for less than it would cost to pay Apple or a third-party company, and with lower deductibles, too. My quote for three-year comprehensive coverage on my iPhone X from Progressive totals $276.45 with only a $50 deductible. A word of warning, though; homeowners insurance companies may increase your premium, drop your coverage, or refuse to renew your insurance if they feel you've made too many claims; this is because you're considered a higher risk. It's doubtful that your coverage would be canceled over just one claim, but it is a factor to consider in your decision. Lots of people, including me, bundle their car insurance with their homeowners or renters insurance. Thinking about my premium going up or losing my coverage altogether makes me think twice about the idea of including my cell phone in this important coverage.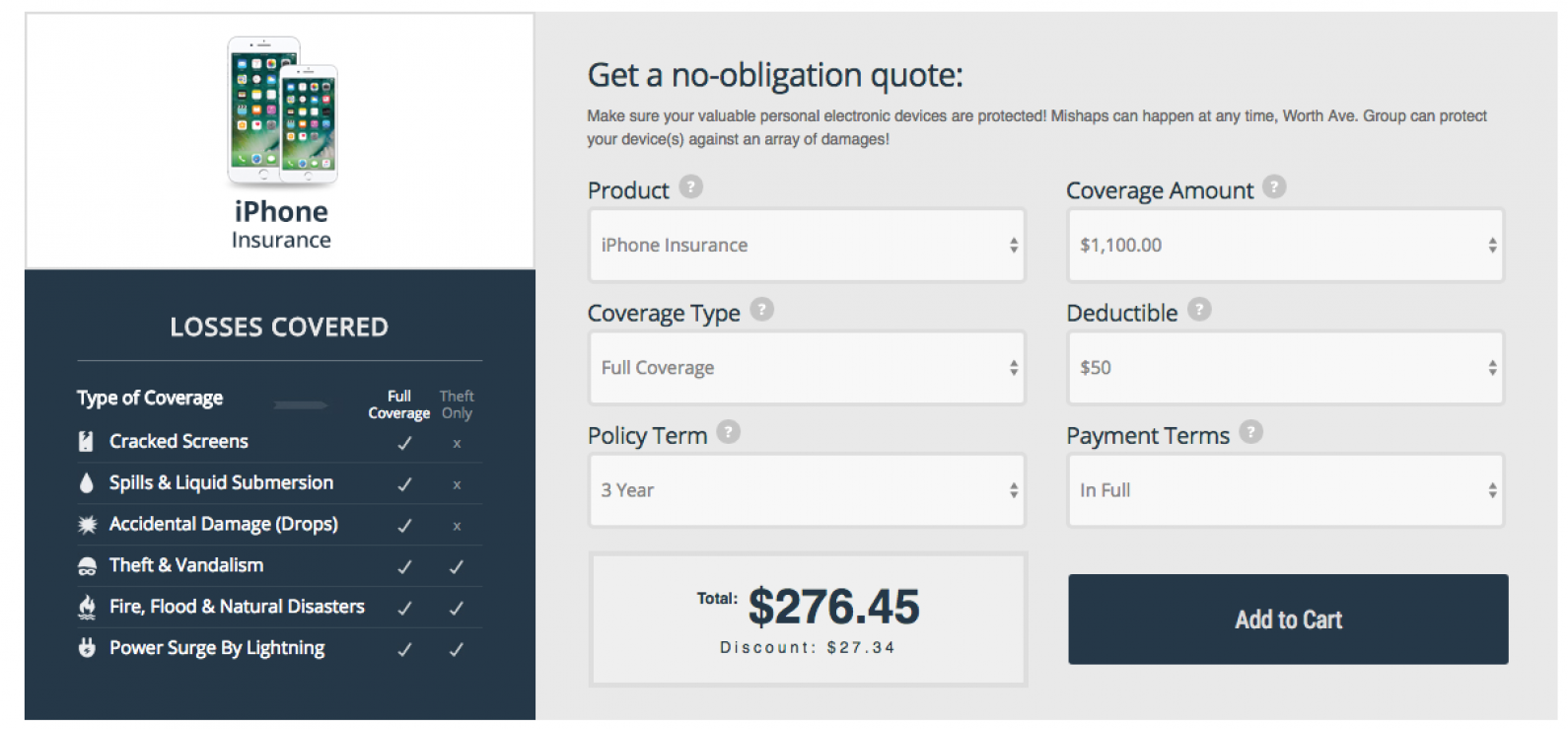 Other Options Besides iPhone Insurance
Besides purchasing a separate iPhone policy or extending homeowners insurance to cover your device, is there another way to insure your cellphone? I haven't found any other insurance alternatives at this time, but I do have three steps to take, plus a bonus tip for parents, that can protect your iPhone and keep your budget from busting in the case of an emergency.
Purchase a Sturdy Case
I know this should go without saying, but buy a protective case that will save your iPhone from the inevitable bumps and drops that happen in day-to-day life. I made the mistake of not buying a case for my first iPhone, the 5s, because the higher-end ones seemed really expensive and I couldn't decide which one to choose. Inevitably, two years later, I dropped the phone on the driveway and smashed the screen. Every iPhone since has had a very sturdy case, and no breakages have occured. 
Save Your Last iPhone
It can be tempting to trade in your iPhone when you're ready to upgrade and get at least a bit of money off the purchase of your new device. If your phone is in good shape, though, why not keep it in case you need a backup? Having an iPhone on hand that you're familiar with and can easily transfer back to is a major convenience. Plus, when it's time to upgrade again you can always trade in your backup iPhone and then keep the more recent device as your new backup.
Save a Bit
If you're reluctant to pay money for an insurance policy that you may never use, or that has a large deductible, why not set the money aside that you might have otherwise spent on that policy? With my Progressive quote, for example, I could set aside nearly $300, then add ten or twenty dollars a month until I have a nice cushion in case I need to repair or replace my iPhone. 
Get Your Kids Invested in Their iPhones
If you have a child you're planning to purchase an iPhone for, consider having them work for at least a portion of the cost. This could be through chores, a part-time job, or saving birthday and holiday money. This way, the value of their device will be much more concrete for them, and they'll be careful not to treat it carelessly or leave it where it can be stolen. Let them know that if the iPhone is broken or goes missing, you'll be happy to provide a flip phone until they can save up enough money to replace it.
iPhone Insurance: What Have You Decided?
After all this research, I've decided not to purchase insurance for my iPhone. After all, I've only ever had one breakage in all the years I've owned one, and never had one stolen. What have you decided, and do you have an insurance option I haven't mentioned?