By

Dig Om
Updated 09/05/2017
If you're not already a parent, don't let this article discourage you. Parenting is one of the most amazing and rewarding things that can happen to a person. But it's also a lot of work, and at just about every stage of your kid's childhood, you'll need the best kid-friendly iPhone case you can find to protect your device from increased dangers and risk of damage. If you have a baby, then there's the ever-present threat of your baby spitting up on your iPhone or dropping it. If you have a toddler (which I do), then there's the danger of your teething child chewing on your iPhone, throwing it in a fit of toddler-tantrum, or experimentally placing your iPhone in the potty. And it's not like the risk of damage to your iPhone goes away as your child get older. Young kids and early teens are notorious for being a little on the careless side; and until they discover the joys of paying for expensive computing devices for themselves, they typically won't have the same level of respect and reverence for said devices that you as a parent and provider will have. So as a mom or dad, having the best kid-friendly, life-proof protective iPhone case is a wise decision. Fortunately, there's no shortage of great protective case options to meet everyone's tastes and preferences (there's even an Etch-a-Sketch iPhone case out there), whether you have the iPhone 7, iPhone 6, iPhone 5s, or iPod Touch. So without further ado, here are the best child-proof cases for the iPhone 7, iPhone 6, iPhone 5s, and iPod Touch that moms and dads will love.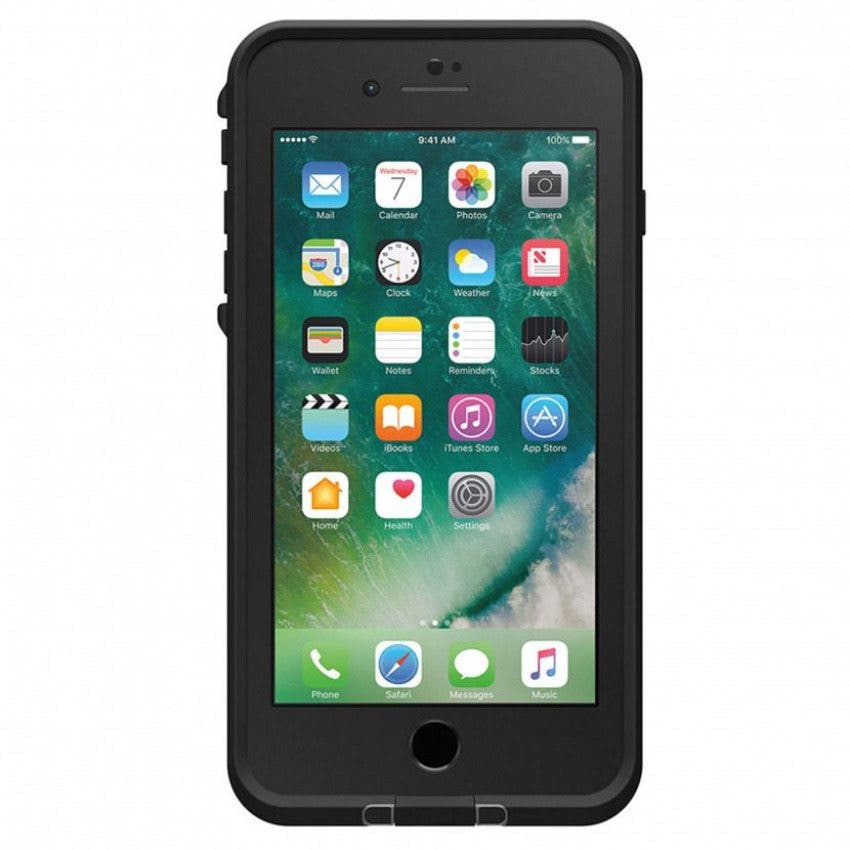 Lifeproof is one of the world's pioneers of slim, yet thoroughly protective iPhone cases. Lifeproof' Frē cases are both completely waterproof and highly impact resistant, providing exceptional protection for your device from all of the inevitable bumps, bruises, and scrapes that go along with being a parent. This iPhone case was made to protect against your teething child and is completely toddler proof. The Lifeproof Frē case also comes in a wide selection of colors, including bright primary and pastel colors and even RealTree camouflage, so finding a case with the perfect personal touch for mom or dad should not be a problem.
Thanks to its transparent front and back panels, the Catalyst case is one of the classiest child-proof cases you'll find. As a doting parent, I particularly love the clear back as I am able to put a picture of my rascally three-year-old boy in the case so I can look at his pretty face all the time. The Catalyst is also one of the slimmest and most form-fitting child-proof cases on the market. Add to that the fact that the Catalyst offers some of the most impressive drop-proof and liquid-proof stats of any protective, full-time-use case, and Catalyst is an obvious choice for any mom or dad with a teething child or or rambunctious little boy like mine. This is a great choice, whether you own the iPhone 7, iPhone 6, iPhone 5s, or iPod Touch.

Discover your iPhone's hidden features
Get a daily tip (with screenshots and clear instructions) so you can master your iPhone in just one minute a day.
I love the sleek lines of this iPhone case. It's got an incredibly low profile, and other than a slightly raised, protective bezel around the perimeter of the iPhone's touchscreen, it has an unobstructed front panel and maintains the elegant appearance of your iPhone 7, iPhone 6, iPhone 5s, or iPod Touch. The overall design of this case is exemplary of Pelican's years of building top-of-the-line protective gear for military, law enforcement, outdoor explorers, and firefighters, so you should be able to rest assured that it can stand up to the challenges of protecting an active parent's iPhone.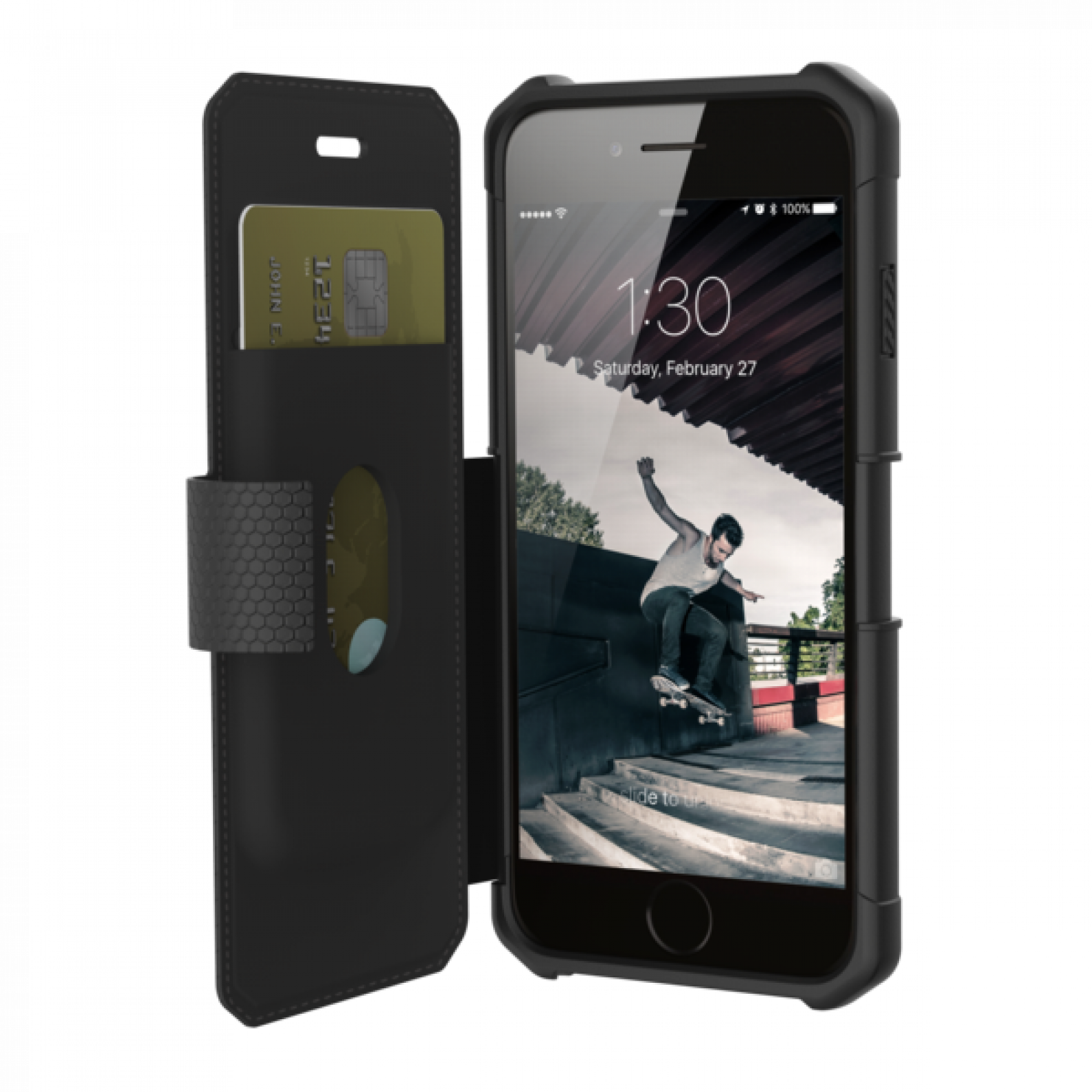 This case is awesome for carrying around two essentials for moms and dads (credit cards and car keys) while also shielding your iPhone's glass touchscreen and protecting it from impact and compression. It has slots embedded within the folio cover for anything that comes to mind that is small and relatively thin. If you didn't happen to remember, this is the same family of case that survived being dropped from outer space, so the chances that it can stand up to the abuse of a toddler or the careless whimsy of a young teenager are pretty good! The UAG Metropolis is also a rather professional looking case, with its flip cover, making it perfect for the working executive parent. Worth mentioning is that of all the cases featured here, this one offers the least waterproof protection, so for anyone with a teething child, this wouldn't be the case for you.
The Survivor Extreme is one heck of a rugged case for moms and dads. It's also available is some really vibrant and captivating colors so although it's built like a tank, it doesn't have to look like one. Of the cases reviewed here, I'd say this one offers some of the best impact protection, with its ingenious internal honeycomb spring system and ample external absorbent padding. If you have tile floors that you (or you kids) might accidentally drop your iPhone onto, or if you are out and about and your iPhone were to accidentally fall—or get knocked—onto the pavement or grocery store floor, you'd have little to worry about with your device in the child-proof Survivor Extreme.