We've compiled a list of our top five favorite speakers to ring in this holiday season loud and clear!
By

Nicholas Naioti
Updated 10/26/2022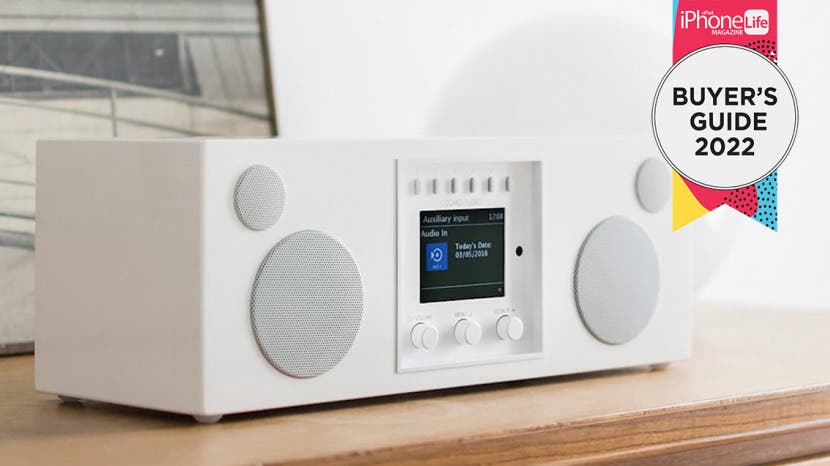 Calling all audiophiles and music enthusiasts alike! We've been testing out the best speakers on the market, both portable and hefty, to bring you a list of our absolute favs. We've narrowed it down to our top five speakers and sound systems that can either come with you on your next adventure or be the next staple in your home theater setup. 
Related: Buyer's Guide 2022: Best iPhone Cases for iPhone 14 & More
Top 5 Speakers to Do Your Audio Justice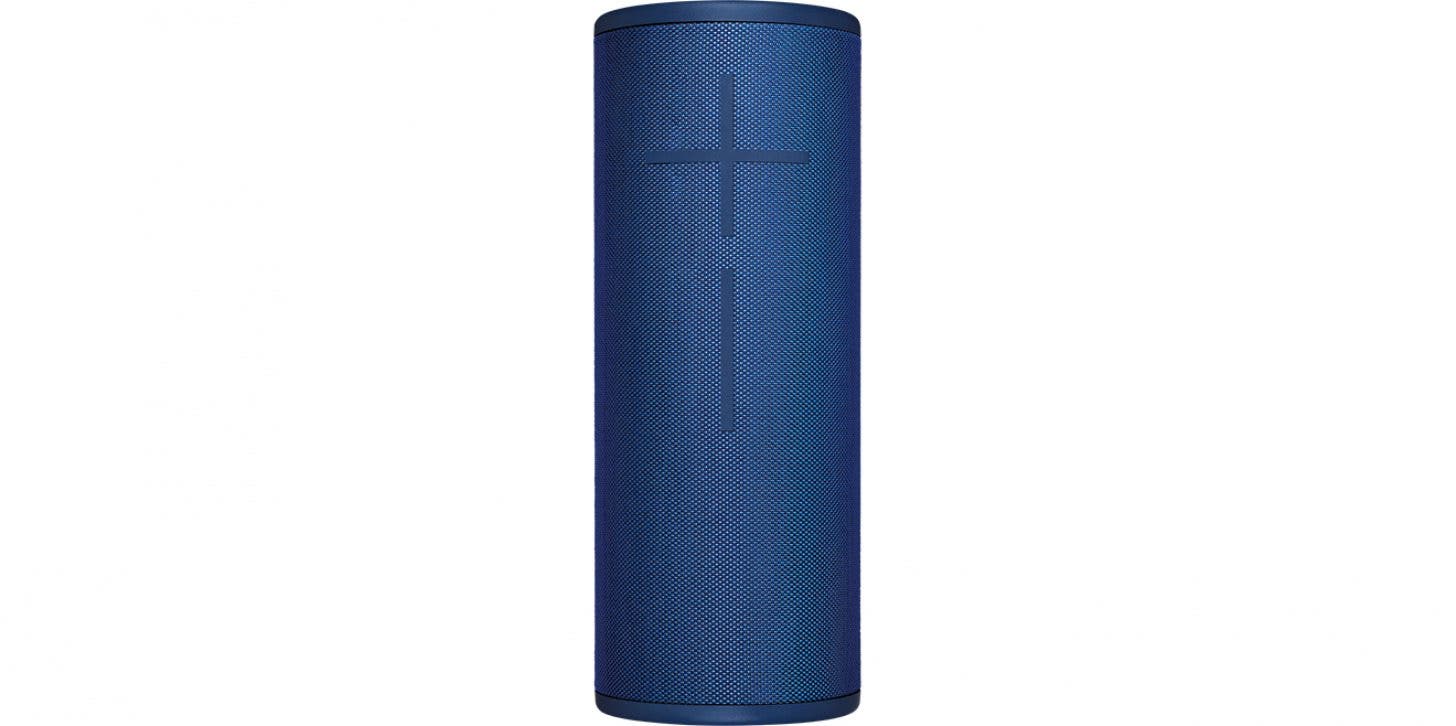 This portable speaker is great for outdoor use. Like all UE speakers, the build quality is exceptional. Set up and pairing is simple and intuitive. The battery lasts up to 20 hours on a single charge, allowing you to use it all day. What also stands out is the Ultimate Ears app, which is easy to use and unlocks lots of hidden functions. You can adjust the volume and your sound preferences and link multiple speakers as a stereo pair. You can even turn your speaker on or off right from the app! The 360-degree design provides a big, spacious stereo sound from all angles. If you're looking for a portable speaker with lots of customization options, a long battery life, and high-quality sound, this is it!
These eye-catching bookshelf speakers are not only beautiful, but also have the sound quality to match. I was struck by the housing's finish and the quality of the connectors. Installation was simple, and the necessary wiring was included in the box. As I tested the unit, I realized that these are some of the most evolved speakers on the market. The included remote control lets you dial in the sound, change the volume, and switch sources from a distance. The sound quality is some of the best I've ever heard, with clarity in the high end and satisfying bass frequencies. These charming speakers exceeded my expectations.
This Bluetooth speaker stands out for its dynamic sound, impressive bass, and audio that doesn't distort even at maximum volumes. Pairing it with my iPhone was easy, and, once connected, the built-in microphone allows you to use it for phone calls. It's a durable piece of gear built to last, and it has a long battery life too. You can set up a battery widget and see the speaker's battery level right from your iPhone Home screen! The only thing that drives me batty is the low battery warning; you'll get an audio alert every thirty seconds even when you have another 10 minutes of battery life left. That said, if you're in the market for a durable, versatile Bluetooth speaker that won't break the bank, look no further.
This quirky little device is a perfect addition to an outdoor balcony or garden table, providing indirect light and sound with a low-key, stylish design. I was caught off guard by the quality of the audio; the treble is crisp and clear and the bass is distinct and punchy. As a lamp, it also lends a pleasing level and warm tone of light. It includes a feature called SpotifyTap, which allows you to shuffle through recommended music without having to open the app on your iPhone. This device is perfect if you're looking for a portable speaker that creates a unique and stylish atmosphere.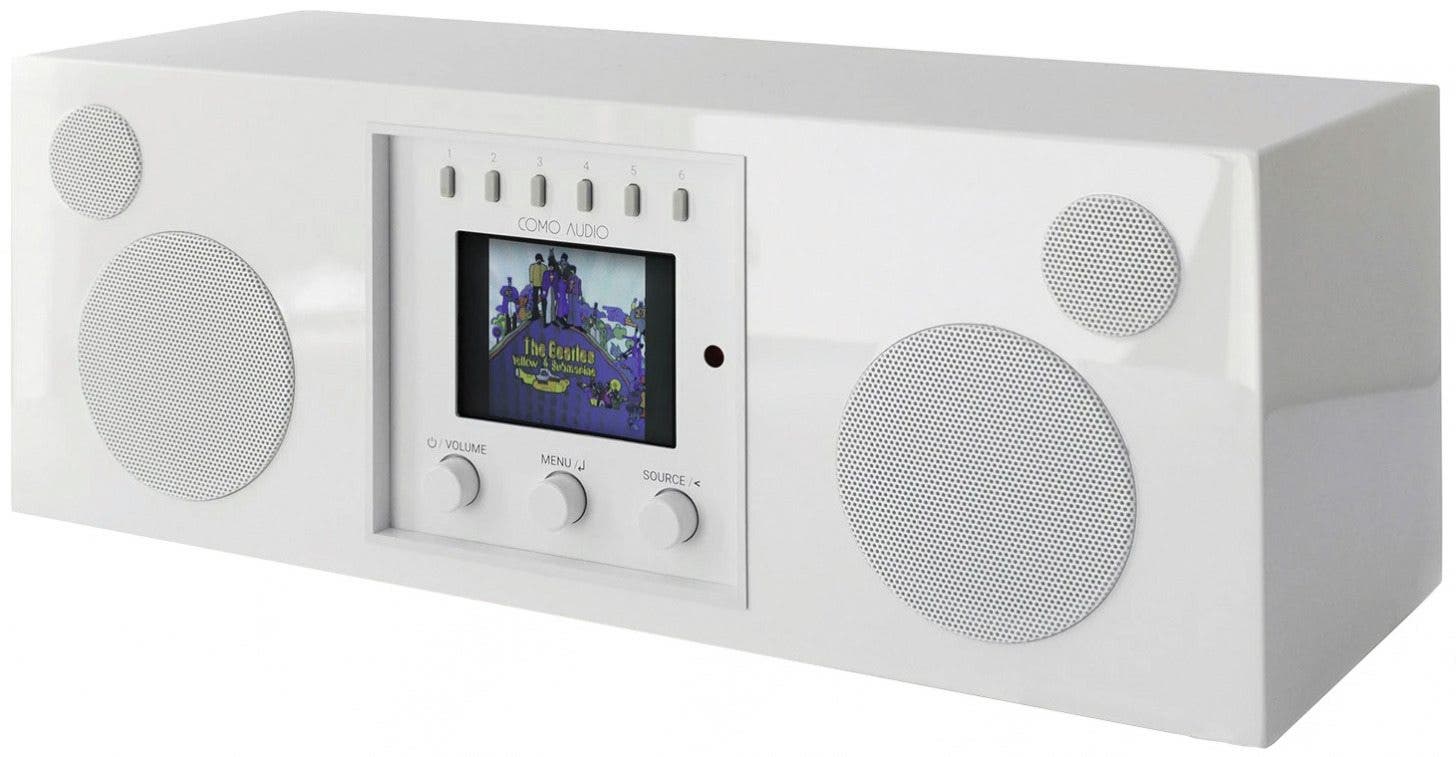 This smart speaker is truly one of a kind. It contains a full-color screen, HiFi speakers, an FM radio antenna, and ports for just about any audio connection you could want, all within a beautifully finished wooden housing. The app allows you to stream from your iPhone and thousands of free online radio stations. My only complaint is that as of now, it doesn't work with Apple AirPlay, but the onboard firmware could get an update to fix this. The audio quality is impeccable. The Duetto offers a new way to discover music! I applaud the Como Duetto for breathing new life into the concept of an alarm clock radio.
Top image credit: KrikHill / Shutterstock.com