By

Amy Spitzfaden-Both
Updated 09/24/2020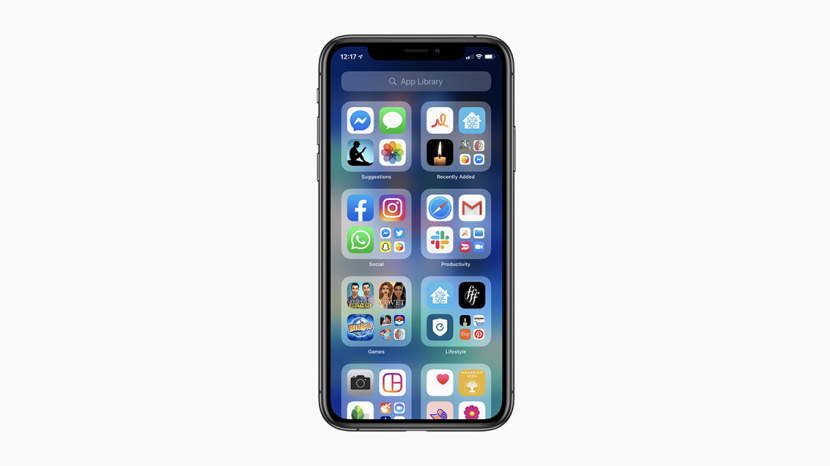 This article will tell you how to access, use, and customize your App Library. One of the improvements iOS 14 brings is is greater iPhone organization options, and perhaps the best example of that is the new App Library. Not only does it help you clean up your Home screen to prevent endless scrolling through pages of apps, but enables you to manage the apps on your iPhone in a straightforward and intuitive way. Read on to learn how to organize your apps using the new App Library on iOS 14.
Related: How to Add Widgets to Your Home Screen in iOS 14
What Is the App Library?
The App Library is a feature new with iOS 14 that automatically groups your apps by categories such as Suggestions, Recently Added, and themes like Games, Lifestyle, and Productivity. It allows you to easily search your apps, add and remove apps to and from your Home screen page as you see fit, and browse suggestions for apps to use among what you have downloaded. Currently the groupings are not customizable, but it's possible in the future this option will become available.
How to Access the App Library
Make sure your iPhone is running iOS 14. You can check this under General in your Settings and then tapping About. If you are not running iOS 14, tap Software Update to check to see if any software updates are available.
Once you are running iOS 14, swipe left  all the way to your last Home screen page.

Swipe left one more time and you will be in the App Library.


Interestingly, it does not appear that you can currently launch the App Library through Siri, but that function may become available in a later update.
How to Search the App Library
There are three ways you can search the App Library:
Use the Search Bar
Tap the search bar at the top of the App Library.
Type in the name of the app you are looking for.


 

Tap the app icon in the search results.


Search Alphabetically
To access alphabetical search, either tap the search bar or swipe down on the App Library.


 
You can either scroll through your alphabetically-listed apps or tap the letters on the side to skip down to that section.

Tap the app you want to open.


Search by Grouping
The App Library automatically groups your apps based on type of app, suggestions, and what was recently downloaded. To search by these groupings:
Scroll to find the grouping you're looking for.
Tap the four icon cluster at the bottom right of that group to see all the apps in that category.

Tap the app you would like to open.


How to Customize Your Home Screen with the App Library
Download Apps Straight to Your App Library
If you don't want every app you download to show up on your Home screen, you can set your iPhone so that newly downloaded apps only show up in your app library. To do this:
Open your Settings app.
Scroll until you see Home Screen and tap.

Under NEW APP DOWNLOADS, select App Library Only.


You can also decide if you want the app notifications to show up next to the app in the App Library by toggling Show in App Library under NOTIFICATION BADGES.
Add an App From Your App Library to Your Home Screen
If you downloaded an app that went straight to your app library and you want it to be on your Home screen simply:
Press and hold the app.
Tap Add to Home Screen.


Delete Apps through Your App Library
Deleting apps through your app library is not only efficient, but necessary if you don't have your apps automatically added to your Home screen. To delete an app through your App Library:
If your app is one of the three featured apps in a grouping, long press on a blank part of your screen until the app icons jiggle. If the app is not, press the four icon cluster on the bottom right of a group to open that group, then long press on a blank part of that screen until the icons jiggle.
Tap the X on the top left of the icon.


 

Tap Delete.
Tap Done when you are done removing the apps you wish to delete.