By

Conner Carey
Updated 01/28/2020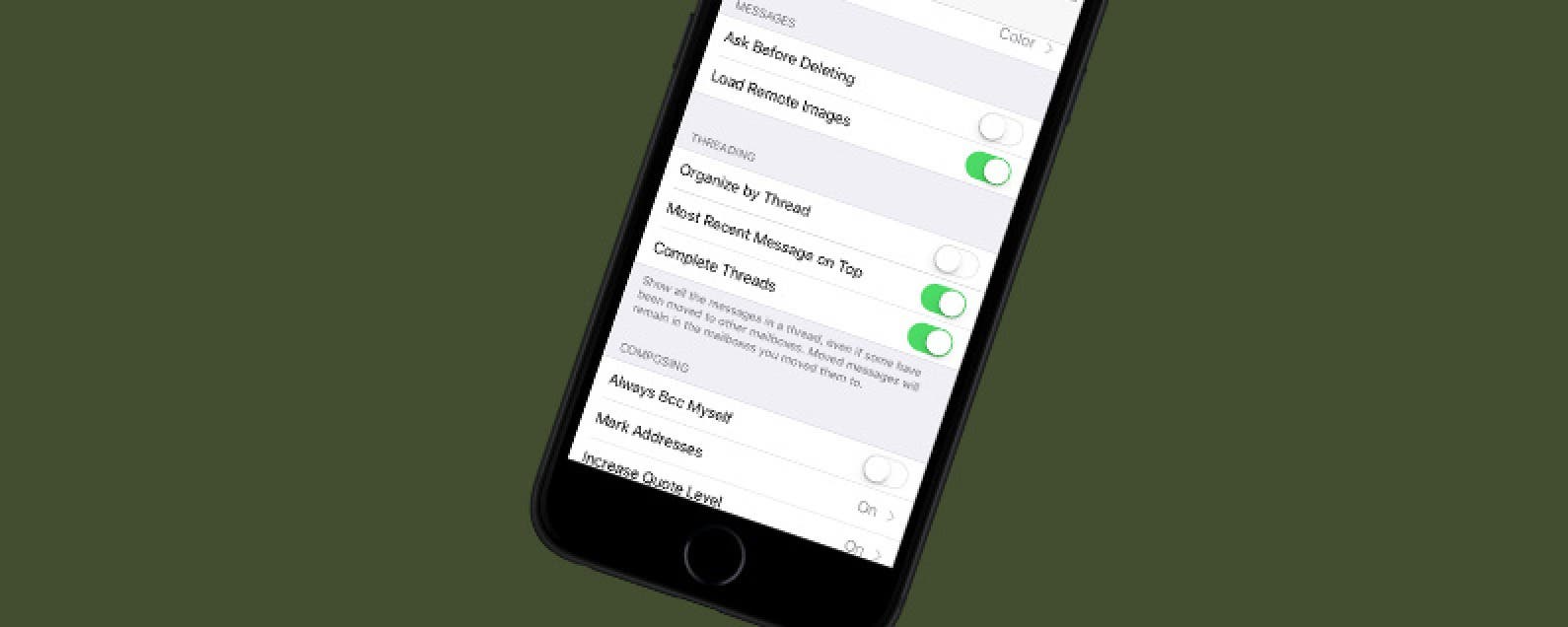 Having your Mail organized by thread can be helpful for some users, but others might find grouped threads makes it hard to locate the email they need. Luckily, you can turn email threads off in Settings if you'd prefer. Here's how to disable email threads in the iPhone's Mail app.
Related: How to Delete All Your Unread Emails at Once
How to Turn Off Email Threads on the iPhone
Open the Settings app.
Tap Mail.
Under Threading, toggle off Organize by Thread.


Doing this ungroups your emails so that you can see each individual email instead of having to drill into a thread to find what you need. If you decide you'd like to keep your emails connected in a thread, you can always revisit Settings and simply turn this feature back on.