(Sponsored Post) By

Olena Kagui
Thu, 11/17/2022
What if you could avoid that moment of panic when you can't find your phone without having to fumble through your purse and pockets? You can do just that with the CASEBUDi Crossbody Phone Lanyard. Enjoy the security of knowing your phone is on you and is easy to access wherever you go. This hands-free solution frees up space and offers peace of mind, available for a special price during the Cyber week sale.
The CASEBUDi Crossbody Phone Lanyard comes with a CASEBUDi Disc. You can easily stick the adhesive Disc to any phone model and use it as a grip or to stand your phone up on a surface. It can also be used to attach or detach the lanyard quickly when needed. The lanyard doesn't obscure the camera, and it is long enough for you to take photos and make calls and texts without removing your phone.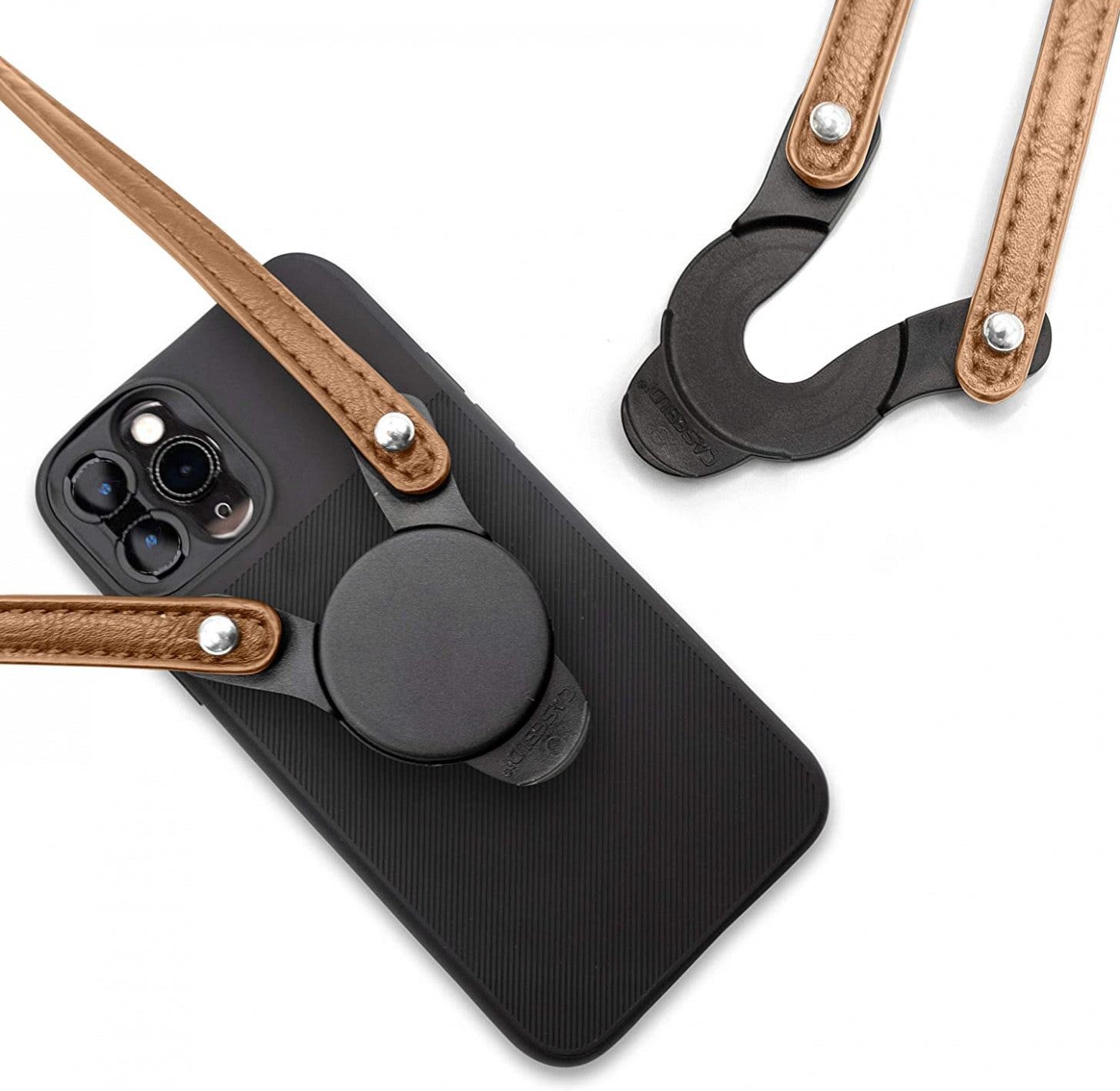 Everyone has different needs and preferences, which is why this phone lanyard is adjustable. The regular size is perfect for anyone taller than five feet four inches, and has a drop length that can be adjusted between 26 and 30 inches. For anyone under five foot four, CASEBUDi also offers a petite-size lanyard that can be adjusted between 18 and 24 inches. The regular lanyard is available in black and camel, while the petite version is available in camel only.
Go buy yourself or a loved one this practical and elegant gift! With the CASEBUDi Crossbody Phone Lanyard, you can say stop worrying about losing your phone, even if you have no purse or pockets. Enjoy the freedom of keeping your hands free while knowing that your phone is within reach by investing in a phone lanyard today!