(Sponsored Post) By

Nicholas Naioti
Thu, 06/25/2020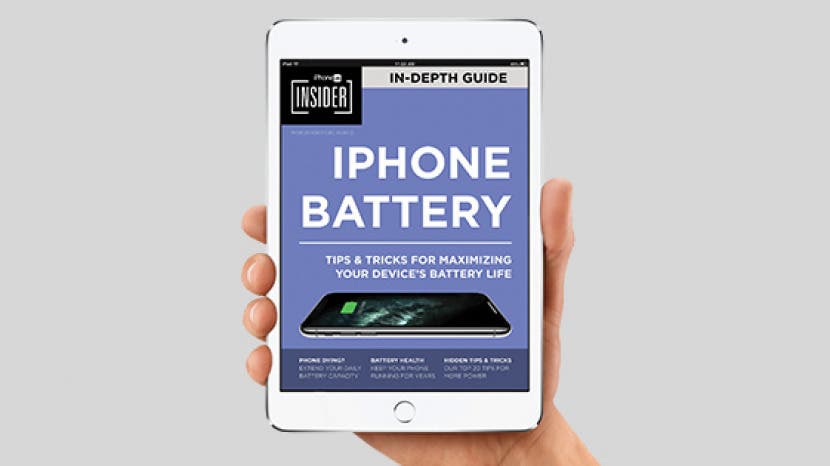 We are celebrating the launch of our iPhone Battery Guide with a 30% discount when you subscribe to iPhone Life Insider. This guide walks members through all aspects of battery life and health, including hardware, software, and battery replacement. You'll learn to extend your phone's daily battery capacity, keep your battery long-lived and healthy, and pick up more than twenty tips and tricks for getting the most out of your iPhone's battery. Read on to learn how to become an iPhone Life Insider and access this exclusive guide.
Our Battery Guide is filled with useful tutorials for every iPhone owner. Follow along at your pace with step-by-step video tutorials as well as a printable PDF. We'll walk you through the basics of the iPhone's rechargeable lithium-ion battery, the proper specifications for charging your phone, keeping your phone running smoothly, and some helpful tips for storing your iPhone long-term. We'll also share several tips you might not have known that will make your battery last longer each day, how to diagnose what apps are draining your battery, talk about low power mode, and dispel some common myths about battery drain. Finally, we'll go over how to replace your battery safely, and when that should be done.
The iPhone Battery Guide is available exclusively to iPhone Life Insiders subscribers. To celebrate the release of this guide, we are currently offering 30% off an iPhone Life Insider subscription. We are also proud to provide an additional $12 off for seniors, veterans, and service personnel.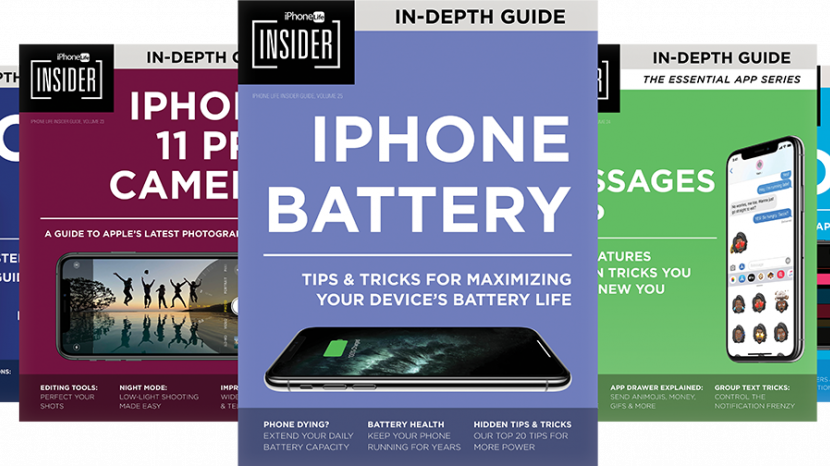 iPhone Life Insider is our premium educational platform to help you master your iPhone. Here is everything included in your iPhone Life Insider subscription:
1-Minute Video Tip Every Day
30+ In-Depth Video guides with printable PDFs
Archive of 1,000+ Tips and Videos
Unlimited Access to Every Issue of iPhone Life Magazine
iPhone Life Magazine on Your iPhone, iPad, and Computer
One-on-One Advice with Our Exclusive Ask an Editor Service
Exclusive Access to Ad-Free Episodes with Bonus Content

Your membership comes with a 60-day money-back guarantee. Don't like it? Don't keep it. But we're confident in the value our Insider membership will provide you. You'll be an iPhone battery expert in no time! Become an iPhone Life Insider today.