By

Olena Kagui
Updated 03/02/2023
Apple unveiled the Pro line of its iPhone 14 series, featuring the iPhone 14 Pro and Pro Max, at its "Far Out" event on September 7. The most notable change is the move away from the infamous notch to what Apple is calling the "Dynamic Island." This still obstructs your screen to a certain degree, but it looks completely different and changes depending on what you are doing on your iPhone. As always, the iPhone camera got an upgrade, but this time it includes a massive jump from 12 megapixels to 48! Finally, with the switch to the Always-On display, Apple promises all-day battery life on the iPhone 14 Pro and iPhone 14 Pro Max.
Related: Everything Announced at Apple's September 7 "Far Out" Event
2022 iPhone 14 Pro & Pro Max Release Date
Pre-order: Friday, September 9
Available in stores: Friday, September 16
While customers in Australia, Canada, China, France, Germany, India, Italy, Japan, Saudi Arabia, Singapore, Spain, Thailand, the UAE, the UK, the US, and 30 other countries and regions will be able to get the new iPhone 14 Pro and Pro Max on September 16, customers living in Malaysia, Turkey, and 20 other countries and regions will have to wait until September 23.

Discover your iPhone's hidden features
Get a daily tip (with screenshots and clear instructions) so you can master your iPhone in just one minute a day.
iPhone 14 Pro Prices
Rumors had us bracing for an increase in iPhone prices, so it was surprising to see that the entire iPhone 14 lineup costs just as much as the iPhone 13 did last year. What is interesting this year is that there is no longer an iPhone 14 mini but instead an iPhone 14 Plus for those who want a larger display without buying a Pro iPhone model. So while the Pro models still have a better processor, the iPhone 14 Plus has the same size display as the iPhone 14 Pro Max. You can read more about which iPhone you should buy here.
iPhone 14 Pro
$999 or $41.62/month for 128 GB
$1099 or $45.79/month for 256 GB
$1299 or $54.12/month for 512 GB
$1499 or $62.45/month for 1 TB
iPhone 14 Pro Max
$1099 or $45.79/month for 128 GB
$1199 or $49.95/month for 256 GB
$1399 or $58.29/month for 512 GB
$1599 or $66.62/month for 1 TB
The iPhone 14 Pro & Pro Max at a Glance
New Dynamic Island instead of a traditional notch
48-megapixel main camera
Always-On display
A16 Bionic chip
Deep purple, silver, gold, and space black color options
All-day battery life
Emergency SOS via satellite
Compatibility with MagSafe accessories and wireless chargers
5-core GPU
6-core CPU
Cinematic mode available in 4K at 30 and 24 fps
6X optical zoom (same as iPhone 13)

Goodbye Notch, Hello Dynamic Island
While the obstruction caused by the notch isn't completely gone, it is redesigned on the iPhone 14 Pro and iPhone 14 Pro Max to be an "island" rather than a static notch. Unfortunately, the iPhone 14 and 14 Plus will still have the same small notch as the iPhone 13. The all-new Dynamic Island is still a cutout for your camera, but it now floats below the top of your iPhone, rather than being attached to the top of the screen. 
It is dynamic because it looks different depending on the app you use, giving the visual effect of merging software with hardware. This means that if you are using a video streaming app, the Dynamic Island may look bigger and include buttons and icons that are not normally there. So while the obstruction isn't gone, The Dynamic Island adapts to whatever you are doing so that it no longer sticks out like a sore thumb. Instead, it is more integrated and brings benefits to your daily iPhone use. Discover all compatible Dynamic Island apps and how to hide it temporarily if you are taking screenshots or sharing your screen.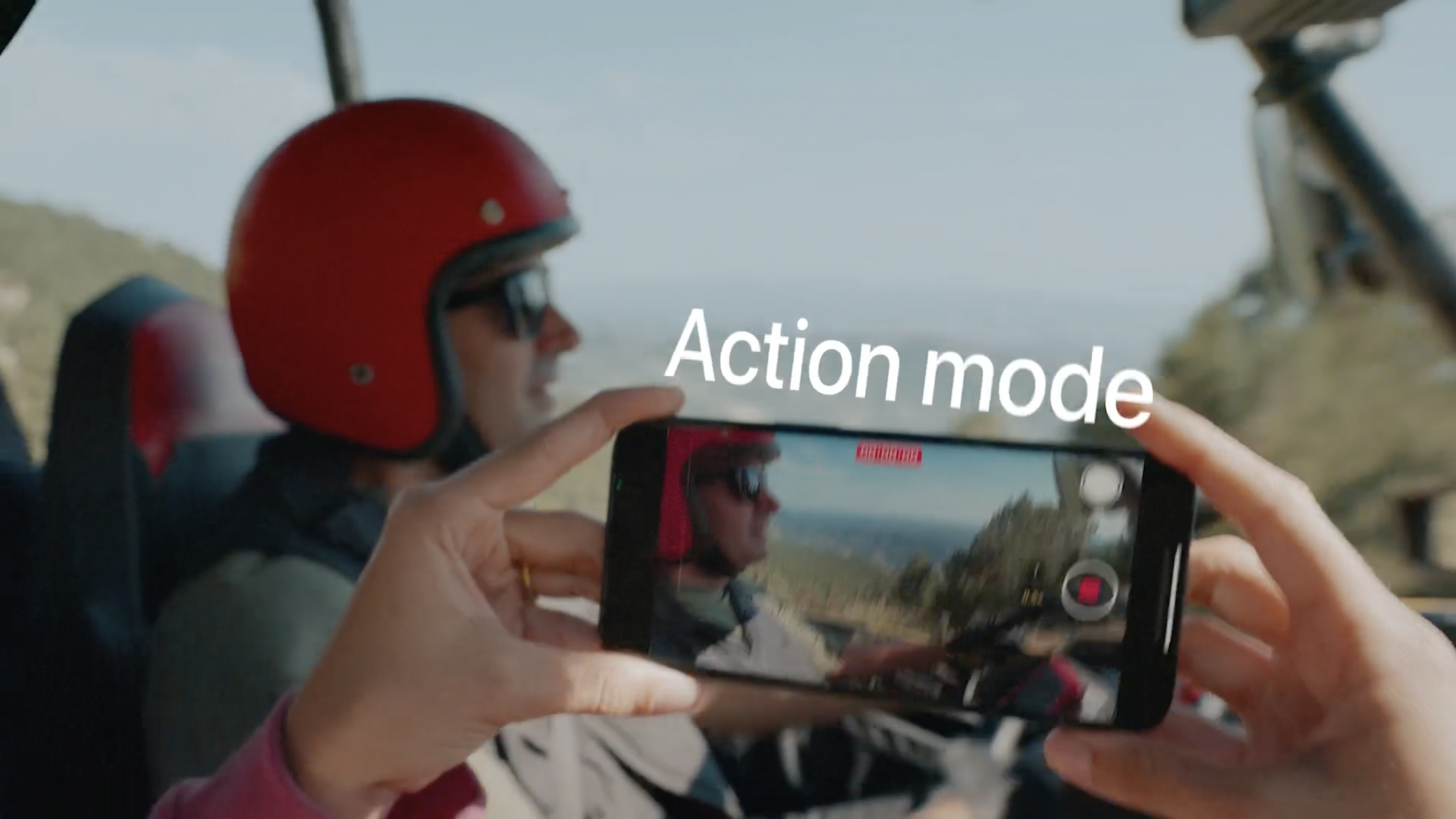 iPhone Camera Updates
Camera improvements are always expected when a new iPhone comes out, but the jump from 12 megapixels to 48 megapixels on the main camera is pretty extreme. My colleague Cullen Thomas explains that a 4x increase in pixels does not translate directly to a 4x increase in quality, but it does translate to a more flexible camera, with more options for framing and cropping, as well as better low-light shots so you can worry less about the lighting and more about capturing the moment.
Another notable camera improvement makes Cinematic mode available in 4K at 30 fps and at 24 fps. The iPhone 14 Pro and Pro Max cameras also boast a new front TrueDepth camera that makes low-light photos and videos better and a new Adaptive True Tone flash that makes colors look more realistic and even.  
Finally, there is a new Action mode that makes it easier to capture smoother videos by adjusting to vibrations and shaky motions. This means that you can start filming in the middle of a bumpy ferry ride and not get nauseous (again) when you watch the video at home.
A16 Bionic Chip & Battery Life
While the iPhone 14 and 14 Plus will have the same A15 Bionic Chip that was introduced to the Pro models of the iPhone 13 last year, the iPhone 14 Pro and Pro Max will feature the A16 Bionic Chip. This essentially improves efficiency while making your phone run faster without compromising battery life. 
Speaking of batteries, it is thanks to the A16 that the iPhone 14 Pro and Pro Max have all-day battery life. According to Apple, the iPhone 14 Pro will have up to 23 hours of video playback, and the iPhone 14 Pro Max should have up to 29. To learn more about preserving iPhone battery life, sign up for our free Tip of the Day newsletter.
Always-On Display
Perhaps the most controversial feature of the new iPhone 14 lineup is the Always-On display. What does this mean? Well, in short, it means what it sounds like: the screen on the iPhone 14 Pro and Pro Max will not go to sleep or otherwise go black. This makes it possible for you to see the time and notifications on your iPhone without waking it up. A lot of users don't like this feature because they don't need the distraction, and it drains your battery faster. You can minimize distractions by customizing your Focus modes, and according to Apple, you won't have to worry about the battery life, because the new batteries should last all day, even with the Always-On display.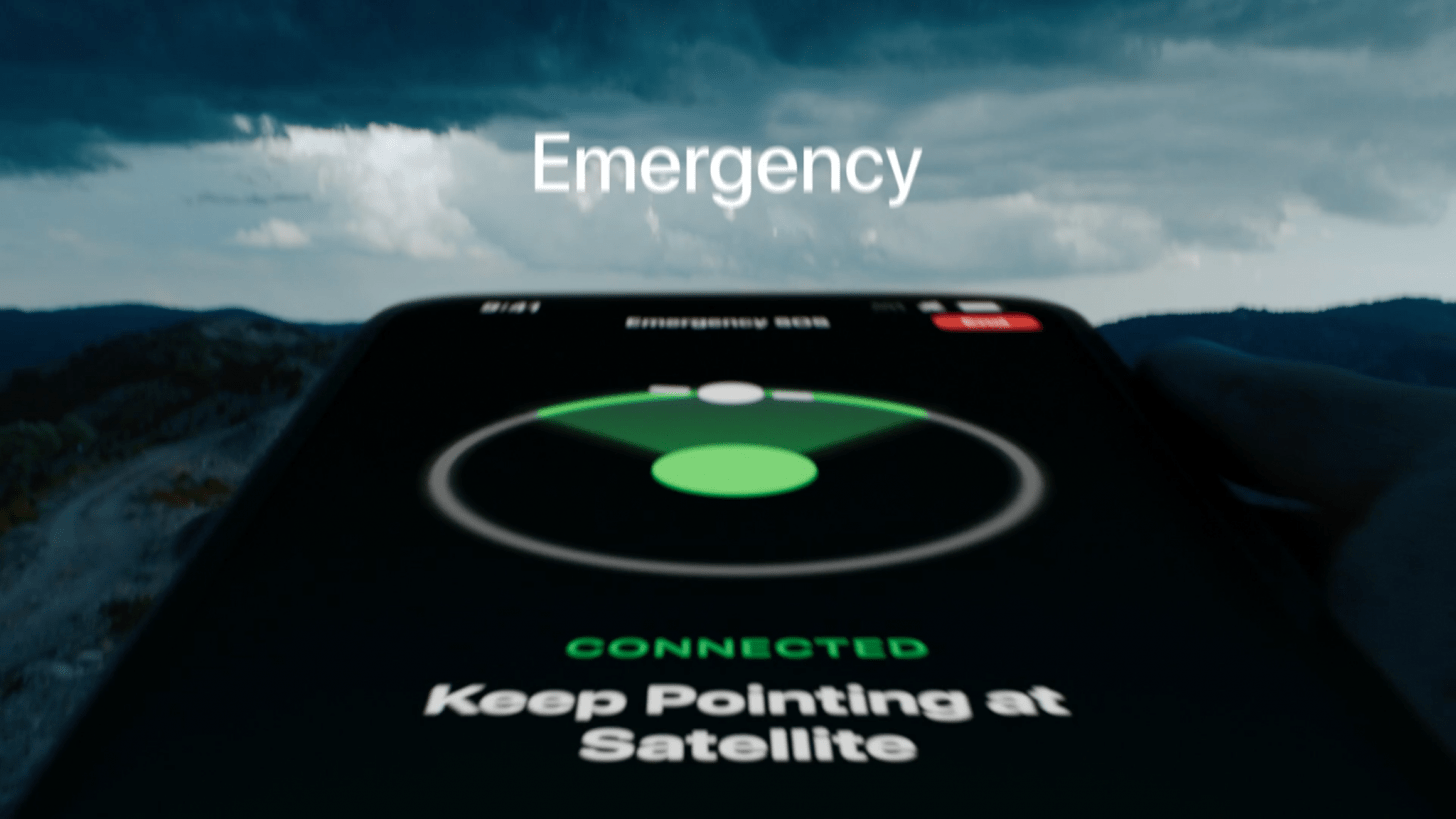 Emergency SOS via Satellite & Crash Detection
The entire iPhone 14 lineup will be able to use Emergency SOS via satellite. This means that you can get emergency help using your iPhone even when stranded in a location with no internet or cellular service. There will be an initial questionnaire that includes the questions necessary for responders to help you that will be sent to the emergency services even if you are off the grid and don't have a cellular or Wi-Fi connection. Follow-up messages will also be relayed to emergency centers via Apple, so it only takes a short time to connect to a satellite, and your iPhone will direct you where to point your phone for the strongest signal. This service will be available to US and Canada users starting in November. It will be free for two years, with the implication that it will become a paid option in the future.
Just like the new Apple Watch 8, the iPhone 14 line will have Crash Detection. This feature helps detect a car crash by detecting changes in cabin pressure via the barometer, changes in speed using the GPS, and loud noises using the microphone. When a severe car crash is detected, emergency services will be called automatically. A conscious user will be able to cancel the call, but this can be life-saving if you are unconscious and can't make the call yourself.
Apple Trade-In
Something to consider when deciding whether or not to purchase a new iPhone 14 is Apple's Trade-In program. iPhone owners can exchange their current device for credit toward their next iPhone. The newer your current phone, the more credit you'll get! This can be up to $1,000. If your current iPhone is too old to exchange for credit, Apple will recycle it for free, which is great for the environment, so please consider doing so.
Are you excited about the new iPhone 14 Pro, or will you hold on to your current model until the 15 comes out next fall? We'd love to hear your thoughts in the comments below! Next, learn how to pair your existing Apple Watch to your new iPhone!