By Randy Herring
This is a free iPad only app. It is designed to give you a very brief view of the extra content that will be included in the Blu-ray set for STAR WARS: THE COMPLETE SAGA which will be released in September.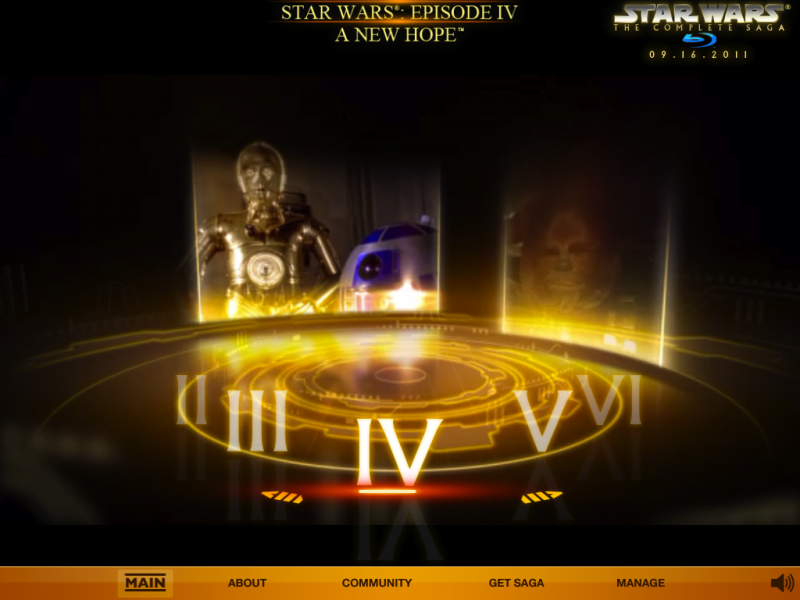 By Louis Senecal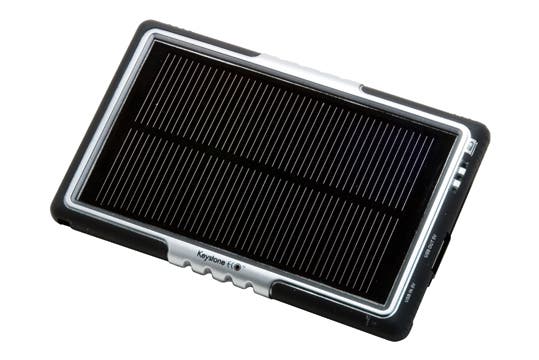 I have been trying out and using a product from Concord Keystone called the
ECO Solar / USB Power Pak. What intrigued me about this product was the possibility of powering up using Solar Power as an alternative energy source. How cool and useful is that?
By Louis Senecal
This may be of interest for college students wanting to save some cash while using their iPad.
Amazon has an offer where you can save up to 80% off retail book purchases by renting the ebook versions. According to the site, you can rent them from 30-360 days, plus add additional days on and have the option of purchasing.
I don't know if you could do this with all of your classes but I imagine that this would work great with at least some of them.
By Jim Karpen
Gestures are the big thing these days, with Apple's new operating system for the Mac relying heavily on them. Glissando ($0.99) is a new app that lets you control music playback with gestures. The app emphasizes simplicity with a set of intuitive gestures that allows you to play and pause, skip tracks, fast forward, rewind, and more — without glancing at the screen. For example, you can toggle pause and playback by simply tapping anywhere on the screen. Or swipe to the left or right to listen to the next or previous track.
By Conrad Blickens...
I always take my iPad with me when I travel, but traveling abroad is a mixed blessing because thanks to AT&T's exorbitant charges for data service I'm usually limited to hunting for free WiFi hotspots. Last time I arrived in Mexico, AT&T informed me via text that it'd cost me $20/meg for data, which is insane. There are, of course, the "super affordable" (according to AT&T) international data plans/packages you can sign up for, but even that costs $100/month for 275meg, or six times as much as the $15/250meg domestic plan. And 275meg doesn't get you nearly as far as AT&T would like you to believe.
By Nate Adcock
Travel. Who has the time? Most of us working stiffs don't get much vacation time, so when you do, you want to make the most of your trip, right? Find all the best spots, and not miss anything important. So, you need to do your homework, and take along a guide that knows all the secrets, ins/outs of your destination. If that destination is Europe, you will want to review and take along Rick Steves' free travel app.
Pages