By Sarah Kingsbury on Tue, 04/12/2016
Timestamps used to appear at the top of each text message on your iPhone. However, the old timestamps haven't disappeared; they're just hidden now. This is nice since you don't always need to read the timestamp; and for those occasions when you do need to know when a message was received, here's how to uncover the hidden timestamps behind each message.
To do this, you'll have the Messages app open to a particular message. To see the timestamp, simply tap and hold any text message, then drag it to the left from the edge of the screen. Like a shy kitten, the timestamp will slowly peek in from the side.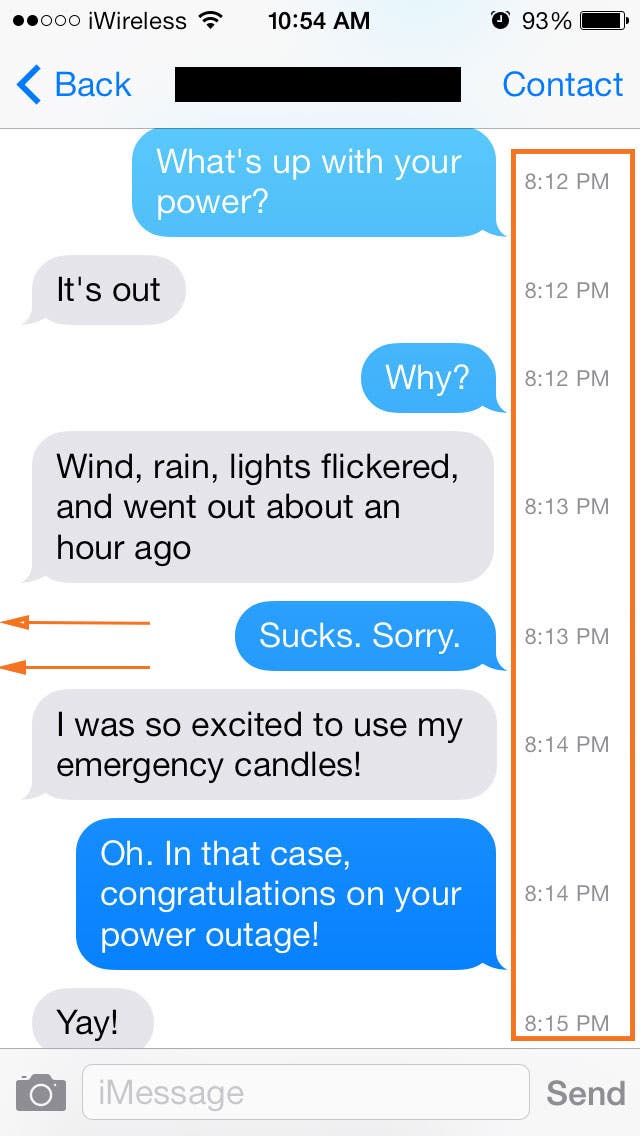 When you let go, the timestamp will retreat into its hiding spot once again. That's all there is to it! How often do you find yourself checking timestamps? Would you miss the feature if it disappeared all together? Let us know and share other tips you'd like to see in the comments below!
Kitten image courtesy of flickr.com creative commons, Jonas Hansel