By

Olena Kagui
Updated 11/29/2023
Things to Know:
Teslas do not need oil changes, transmission fluid replacements, or coolant flushes.
Learn more about the Tesla maintenance schedule and cost and what it entails.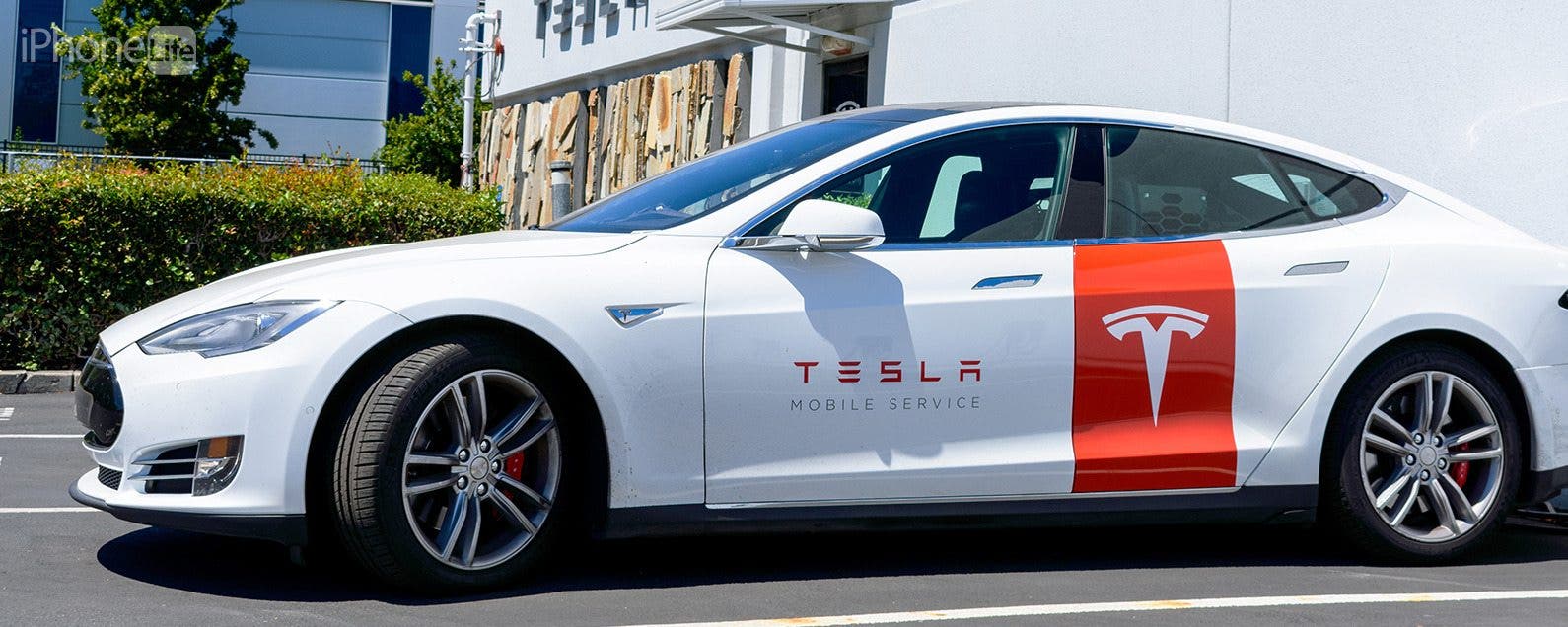 There is no Tesla engine; therefore, Teslas do not need oil changes. In fact, there is a lot of gas car maintenance that Teslas get to skip altogether. However, Tesla maintenance needs to be done to keep everything running smoothly, and some of the necessary steps may be surprising. 
Jump To:
Do Teslas Need Oil Changes?
Teslas are electric cars. Do electric cars use oil? No, unless they are hybrids that have an engine. If you request a Tesla oil change, you will be met with confusion because Teslas definitely do not need oil changes! They also don't need transmission fluid replacements, coolant flushes, fuel filters, spark plug replacements, or even emission checks. Even something basic like brake pad replacements are quite rare because Teslas have regenerative braking. So, what maintenance does a Tesla need? To learn more tech tips, sign up for our free Tip of the Day newsletter.
Tesla Maintenance, Cost & Schedule
Teslas are surprisingly low maintenance cars, especially if you live in a warm climate. I have put over 75,000 miles on my Tesla Model 3 since getting it in 2019, and I have done surprisingly little maintenance. Other than replacing the front steering column, getting a new low voltage battery, and replacing all the tires (one time), I admit that I have not done all of the recommended maintenance. Luckily, I live in a warm climate and I have not faced any consequences, not yet at least.

Discover your iPhone's hidden features
Get a daily tip (with screenshots and clear instructions) so you can master your iPhone in just one minute a day.
The recommended Tesla maintenance schedule includes:
Cabin air filter replacements every two or three years, costing between $82 and $114.
High-efficiency particulate air (HEPA) filter every three years, costing between $16 and $95.
Tire rotation every 6,250 miles or sooner if the tread depth difference reaches or exceeds 2/32 inches. The cost varies, and some companies do it for free if you buy tires from them. Tire balance and wheel alignment should also be checked whenever rotating/replacing tires to make sure everything is working correctly.
Testing (and potentially replacing) brake fluid for contamination every four years, costing around $200.
Replaces the air conditioning desiccant bag every three or four years, costing around $50.
Winter care for Teslas includes cleaning and lubricating all of the brake calipers every 12 months (or 12,500 miles), costing around $100.
Note
Eventually, Teslas also need their tires and batteries replaced. I replaced my tires at 50,000 miles, although it is usually recommended earlier, depending on the brand of tires. The Tesla battery is more complicated. Some 2012 Teslas still have their original battery and don't have any issues. Some newer Teslas have needed battery replacements. It all depends on how you use and maintain your car. There are sources that say that a Tesla battery should last as long as 40 years; which I hope is true, because a new battery costs anywhere between $5,000 and $20,000.
Believe it or not, you do not need to take your Tesla anywhere to get help with the maintenance if you opt not to do it yourself. Tesla has mobile service providers that will come to wherever your Tesla is parked and will take care of the maintenance. You don't even need to be present because you can unlock your Tesla for them remotely. Tesla maintenance is super convenient!
FAQ
Do Teslas have engines? No! Teslas do not have engines, they have electric motors, which is why they don't need oil changes.
Does Tesla need oil change? No! But Teslas do need various air filter replacements and brake fluid replacements.
How to turn off Teslas? Teslas turn off automatically, so you don't need to worry about turning them off manually. It is possible to turn off a Tesla manually, but it isn't recommended.
Top image credit: Michael Vi / Shutterstock.com