By

Leanne Hays
Updated 09/09/2020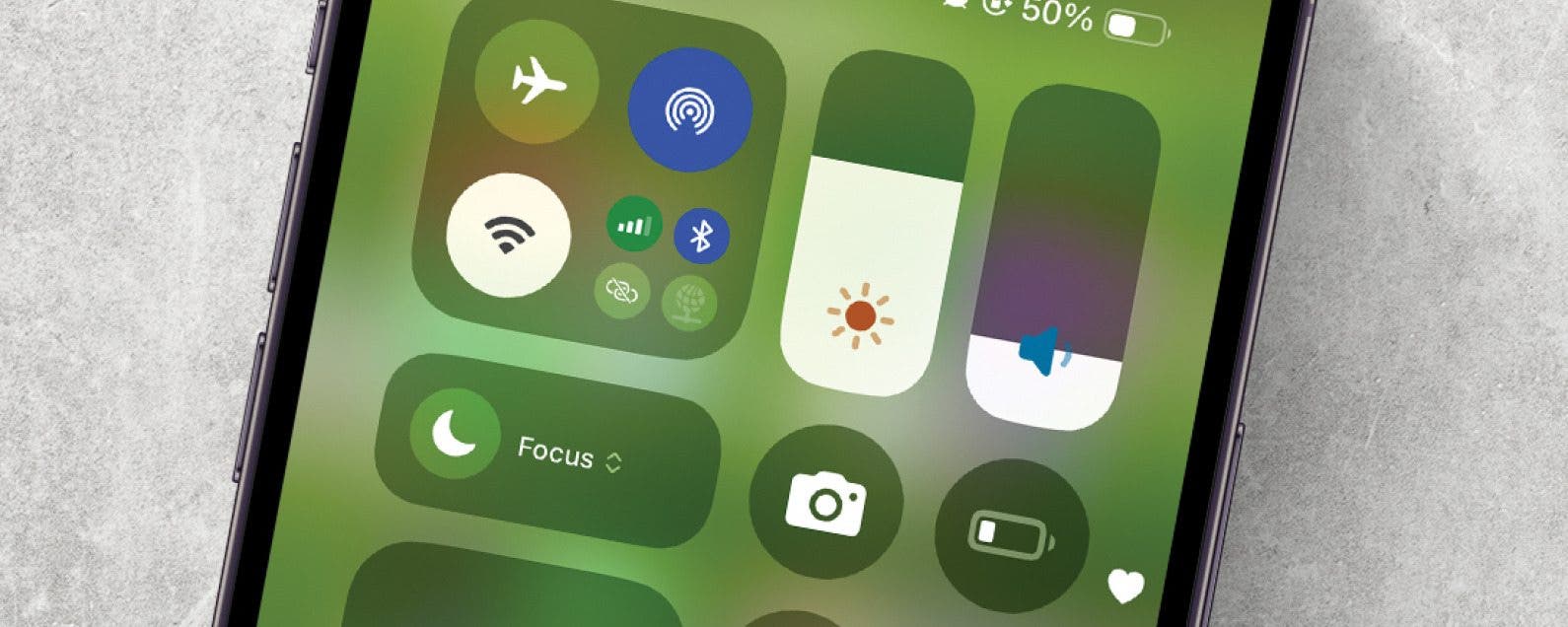 Everyone depends on a good iPhone network connection these days. We use it at home, at work, at restaurants; it's everywhere, and for good reason. Our iPhones are our lifeline to our friends, family, and the internet, and if you have to use your iPhone as a Wi-Fi hotspot, non-Wi-Fi data can add up quickly. So, what happens when your iPhone can't connect to Wi-Fi? By the end of this article, you will know several tricks to help you get your Wi-FI connection back if your iPhone won't connect to Wi-Fi.
Related: How to Share Your Wi-Fi Password with a Nearby iPhone or iPad with Just a Tap
iPhone Can't Connect to Wi-Fi? Check Your Router
The first item to check is that your router is on and that you are within range. It's easy to forget that the signal may not reach to your attic or basement. Or, your pet may have disconnected the power cable by accident. Make sure that your phone is displaying the Wi-Fi icon at the top of the screen and that you have at least one bar's worth of signal strength.
Check Your iPhone Wi-Fi Settings
Once you are sure that your router is on and that you are within range, make sure that Wi-Fi is enabled on your phone.
Open the Settings app and tap Wi-Fi.
Make sure that the Wi-Fi button is toggled to the on position.


 
If it isn't, toggle it on, and you should see your network's name appear in the section below labeled My Networks. 
If your iPhone doesn't join automatically, tap on the Wi-Fi network name to join, and that should solve your issue.


 
If your Wi-Fi was on and you see no Wi-Fi connection, keep reading.
Time to Reboot Your Router & iPhone
Turn off your router, disconnect it from the network cable and the electrical source, and wait for a minute or so.
Turn off your phone by pressing and holding the side button and up or down volume button until prompted to power it off. For older iPhone models, press and hold the top or side button until you see the Slide to Power Off prompt.


 
Leaving your phone off, reconnect your router to the cable and power source, and wait until it has finished its boot-up cycle. This process takes a couple of minutes.
Turn your phone on. If your phone has not automatically joined your WI-FI network, go back into Settings > Wi-FI and see if your network name appears in the My Networks section.
If it's there, tap on it, and you may be prompted to re-enter your password.
Enter the correct password, and your issue should be solved.
iPhone Still Won't Connect to Wi-Fi?
You may try one last option before asking for help from your Internet Service Provider, and that is to reset all your network settings on your iPhone. The network reset will include all network passwords, Wi-Fi Networks that your iPhone has remembered, your cellular settings, and VPN settings you may be using. Not terrible, but somewhat inconvenient.
Open the Settings app.
Tap General.
Tap Reset.


 
Tap Reset Network Settings.
Enter your iPhone passcode.
Tap Reset Network Settings to confirm.


If Resetting Your Network Settings Doesn't Work
There could be a problem with your internet service provider. Give them a call and find out if the problem is on their end, or let them help you figure out what the issue is.
Still Can't Connect Your iPhone to Wi-Fi? Never Fear
Using one of these options, and barring some unusual hardware malfunction, your iPhone's Wi-Fi should be working again. Even the most reliable networks experience glitches that can interrupt your service or connection. The most important thing to do is to stay calm and use these instructions. You'll be reconnected in no time at all.
Check out our free Tip of the Day for more great Apple device tutorials.
Top image credit: aurielaki / Shutterstock.com